BMW Motorrad has just lifted the covers off their upcoming 2021 R nineT range. This is of course great news as the BMW R nineT has been a poster child of the custom scene since it's initial release back in 2014. This is because BMW engineered the R nineT specifically with customisation in mind. To really hit that point home they then teamed up with a star-studded list of workshops from around the globe to create some truly awesome custom motorcycles. But despite my gratitude to BMW for continuing the R nineT range (sans the R nineT Racer…boohoo), I think the garish 2021 colour schemes detract from the R nineT's modern retro appeal.
Over in the United Kingdom, Rory Milton and the team at Pier City Cycles are building custom R nineT's that do the opposite. Pier City Cycles have been specialising in R nineT custom builds for the past 5 years and have amassed an enviable portfolio. This bike, a 2015 R nineT coined PC.02, is one of their latest and it perfectly demonstrates their ability to add an extra pinch of classic seasoning to the R nineT recipe.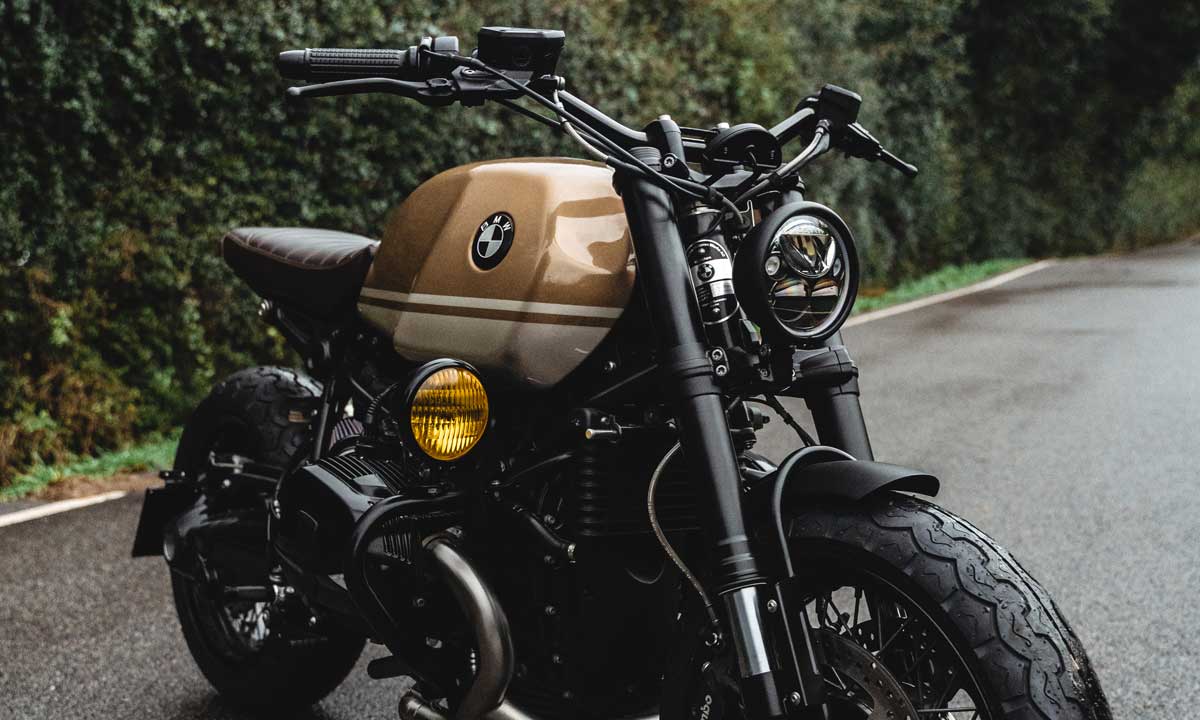 "We used to work at a BMW dealer but decided to cut away from the rat race," says Rory. "We wanted to set up something where we could build bikes for the love and not just for the money." Having already worked closely with BMW motorcycles for so many years meant that Rory and his business partner were intimately familiar with the R nineT. This made choosing it as their muse a no brainer. Today their Pier City Cycles webshop offers the largest selection of BMW R nineT parts in the world. Not content with simply selling other companies wares they've also developed their own range of parts to tackle aspects of the R nineT that they felt could be improved.
For the inspiration behind their workshop, Rory tips his hat to the work of Spain's Cafe Racer Dreams and Dutch builder Arjan van den Boom of Ironwood Custom Motorcycles. But with this bike, inspiration came from much closer to home. "The PC.02 design was inspired by a Hot Rod that one of us had always wished to do a homage to," says Rory. "We then mixed that with BMW cars and motorcycles of the late 70s and early 80s."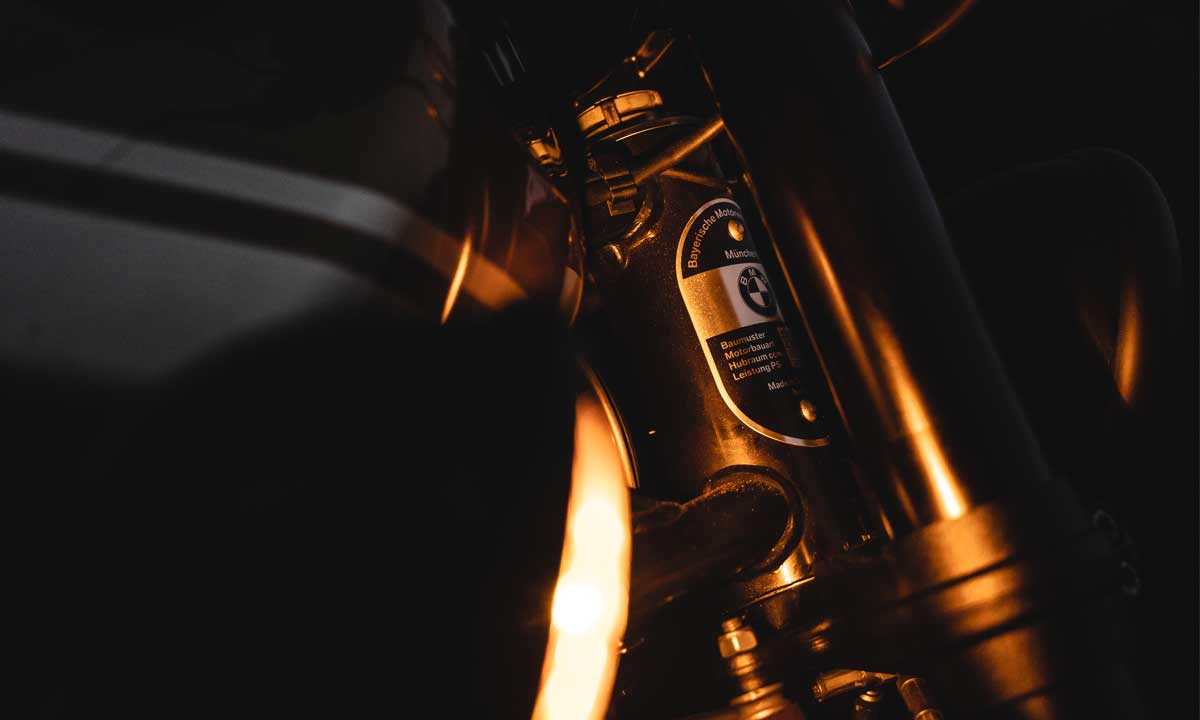 Starting with their own Pier City Cycles R nineT parts, the PC.02 features a PCC airbox removal kit. The kit adds a pair of DNA filters to the R nineT and dispenses with a mass of plastic from within the chassis. This opens up the frame of the bike to enhance its classic vibe. The kit can also be paired with other parts for performance improvements, which is exactly what they've done here. To unleash a few additional horses from the Boxer twin the bike is also running a BOS low-level tapered exhaust and has a Rapid Bike EVO fuelling module. This formula is one they apply to all their R nineT builds and results in consistently better power and performance through the Boxer's entire rev range.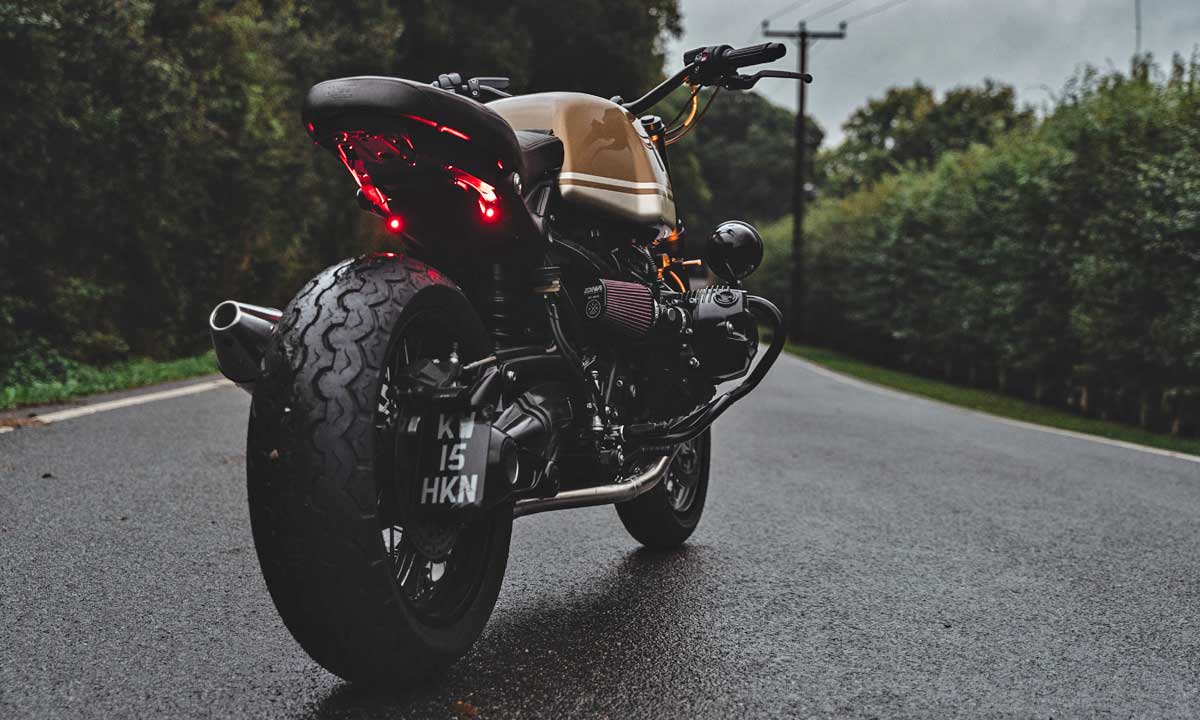 As with all modern motorcycles, the BMW R nineT has no shortage of wiring. This means achieving a convincing classic vibe can be challenging. But Pier City Cycles pride themselves on doing just that. "We made sure to make the fueling units and any wiring disappear by running cabling through the frame or engine bars wherever possible," says Rory, and their hard work has clearly paid off. Their PC.02 is as clean and classic as the early BMW's which influenced its creation. To add a premium finish to the project they then added a Motogadget gauge, 5 inch Denali LED headlight, tiny Kellerman indicators and taillights and striking metallic gold and champagne paint scheme and custom BMW roundels. Additional performance improvements focus on the bike's handling with a Wilbers 640 shock in the rear and classic racer Dunlop TT100 GP rubber. A set of modified BAAK tracker bars position the rider upright for all-day cruising comfort and the long wide bench saddle is by Unit Garage.
Pier City Cycles have done a stellar job transforming this R nineT into a timeless classic. Sit it alongside its lairy 2021 siblings and I'm sure you'll agree this is a much more appealing approach to BMW R nineT refinement.
Photography by Drew Irvine