I can confidently say this is the first time I've featured a custom motorcycle that was influenced by Keira Knightley. Jeremy at Jerikan Motorcycles in France has just completed his latest custom BMW taking styling cues from the Ducati 750ss seen in the 2011 Chanel commercial starring Keira in a cat suit. While Jeremy's BMW R80 Cafe Racer may not have a sexy British actress in it's saddle it's got just as much sex appeal and a level of finish worthy of any Chanel catalogue.

Jeremy got his hands on the '87 BMW R80 after being offered the bike by a man who spotted his Jerikan BMW R65 outside his workshop. "Personally, I am not a fan of monoshocks but some opportunities should not be missed, so I bought this machine without really knowing what to do with it." The build began with an entirely redesigned rear loop and subframe with integrated lighting. In the rear loop he mounted an LED brake light and in the corners of the subframe, mounted cones to house the rear indicators.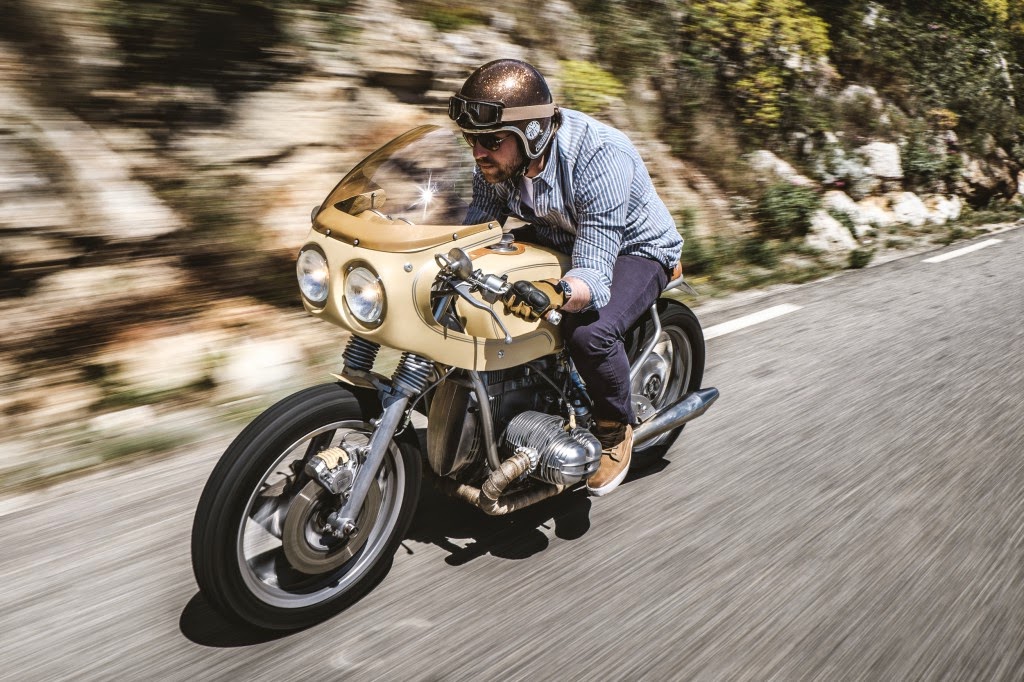 Inspiration for the twin headlight setup came from another French builder Atelier Maquerelle, whose BMW R80 was featured here back in 2012. "My redesigned frame has been painted silver to match the engine block and all the cables have been covered in braided stainless steel sheath. I got rid of all the plastic switch blocks by fitting the aluminium signal switches off an old Honda CB and rather than polishing them to a mirror finish I left some of the patina so the bike looks to have history behind it."
"I opted for a "retro look" by using a classic matte cream finish with grey highlights. The reshaped saddle has been covered in genuine leather and a matching tank strap and handlebar grips were also fabricated. The chrome mufflers have been polished to create a matte stainless steel finish as we wanted the leastamount of chrome possible."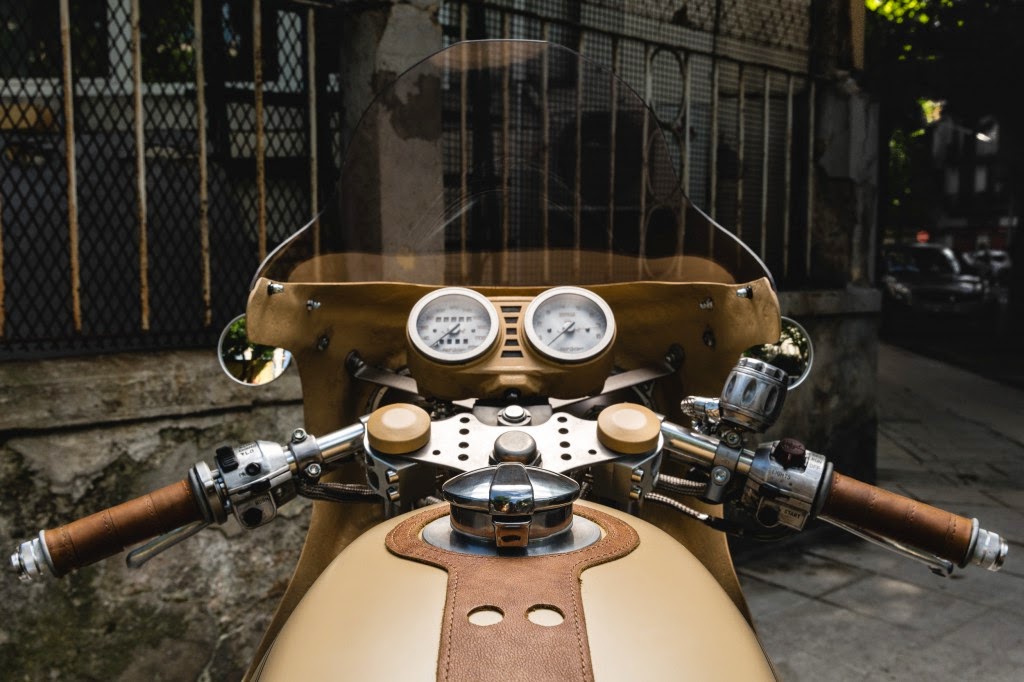 Mechanically the R80 is stock but has been given a new lease on life thanks to a rebuild with new seals, clutch, bearings and carbs. The front fairing was taken from a Goldwing and modified to sit snug around the bikes forks. The instrument cluster is all custom with a one off gauge housing, fork caps and a top clamp. It's another stunning build by Jerikan and while I may have enjoyed looking at Keira on her Ducati, Jeremy's BMW is just as pleasing to the eye.