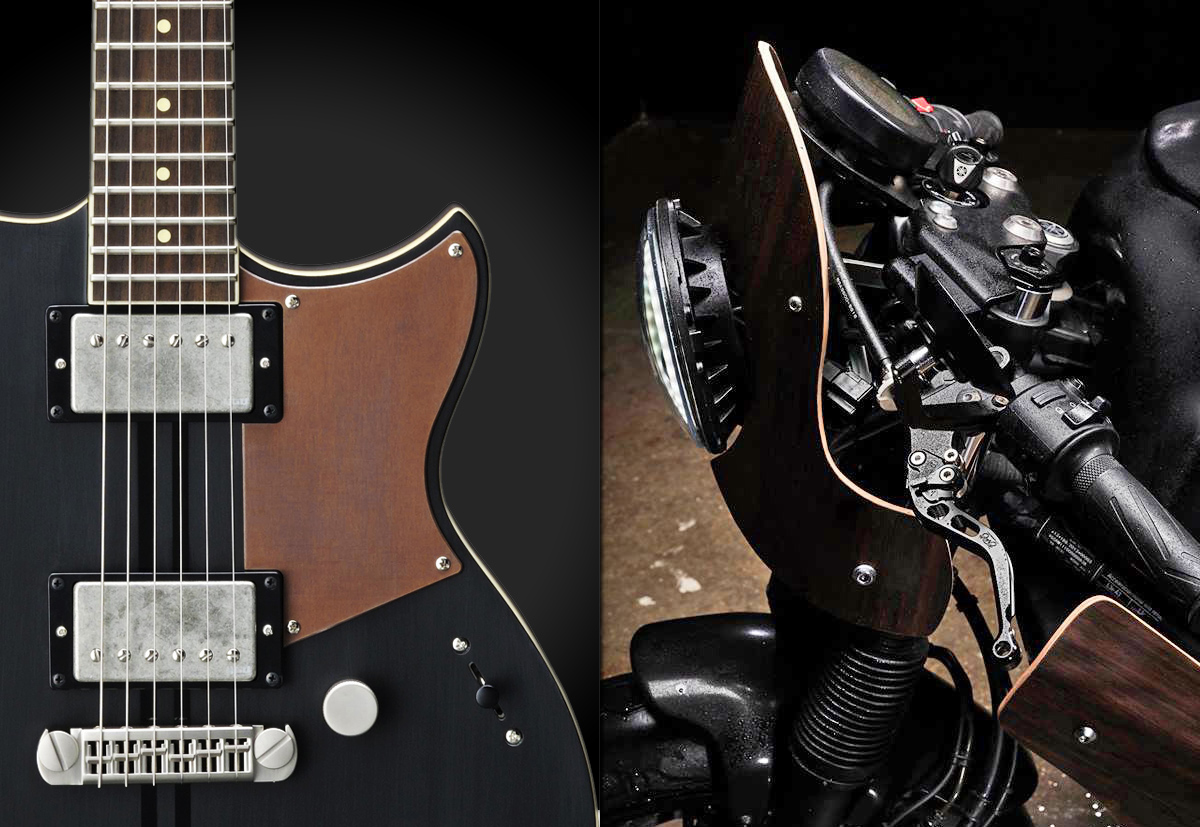 This bike was built by George Woodman, a carpenter slash furniture designer slash interior architect from Biarritz, France. Yes, his name does seem rather fitting of his chosen profession, but it's not the one he was born with. George took on the name as a kind of branding exercise. It matches his lifestyle and has helped him to create an identity that his customers and clients can easily recall. Woodman popped up on Yamaha's radar after his custom motorcycle builds piqued the attention of the custom bike scene. With the 2017 'Wheels and Waves' festival fast approaching Yamaha enlisted Woodman as their latest Yardbuilt builder and handed him a stock XSR700 as the starting point.
"My approach is more artistic than technical" admits Woodman. "But my bikes always need to be efficient and sweet to ride." For his XSR700 build, Woodman aimed to create a motorcycle that merged Yamaha's two major business sectors, musical instruments, and motorcycles. To do this he took inspiration from the companies latest electric guitar range, the 'Revstar'.
"The guitars were an invitation for inspiration and the sketches came quickly," says Woodman. He named his design Hanko which was also taken from the Revstar guitars. Hanko is the Japanese symbol, which is used in Japan as an alternative to a signature, that can be found on the back of each Revstar guitar. Another common design feature of the Revstar range is the use of wood, a medium perfectly suited to Woodman's skillset.
While other builders would be reaching for hammers and welding gear, Woodman grabbed his carpentry tools. The entire rear end of Hanko is carved from solid wood and has been fitted with a custom tuck and roll leather seat. Wrapped around the headlight, radiator sides and over the chain are wooden panels made from multi-ply Macassar Ebony that has been curved using similar techniques to those used in skateboard construction. For the remaining bodywork, Woodman has utilized a material most people would have only ever seen as kitchen benchtops. Hanko's tank cover, front fender and belly pan are all made from Corian, a polymer-based material that I'm sure even Corain's creators at Dupont never imagined possible.
True to his word, Woodman's Hanko XSR700 is more than just a visual overhaul. Handling enhancements come in the form of Ohlins front and rear suspension and a set of Pirelli Diablo Supercorsa SP tires. To make sure the new rubber would be utilised to their full potential, the XSR's 689cc twin now inhales freely through a set of K&N filters and exhales, nice and loud, through an Ixrace Z8 exhaust system that's slung under its belly. With a cafe racer-esque end goal the XSR's riding position has also been revised by installing a set of clip-on S2 Concept handlebars and some rear set pegs from Gilles Tooling.
To complete the list of custom modifications there's an Angel Eye headlight lifted from a Jeep upfront, handmade LED indicators in the bodywork and mounted into the rear subframe and a lithium battery that's been tucked away out of sight.
Woodman's XSR certainly isn't the first build we've seen that utilized wood in its construction, but we'll give him top marks for how well he's done it with the Hanko.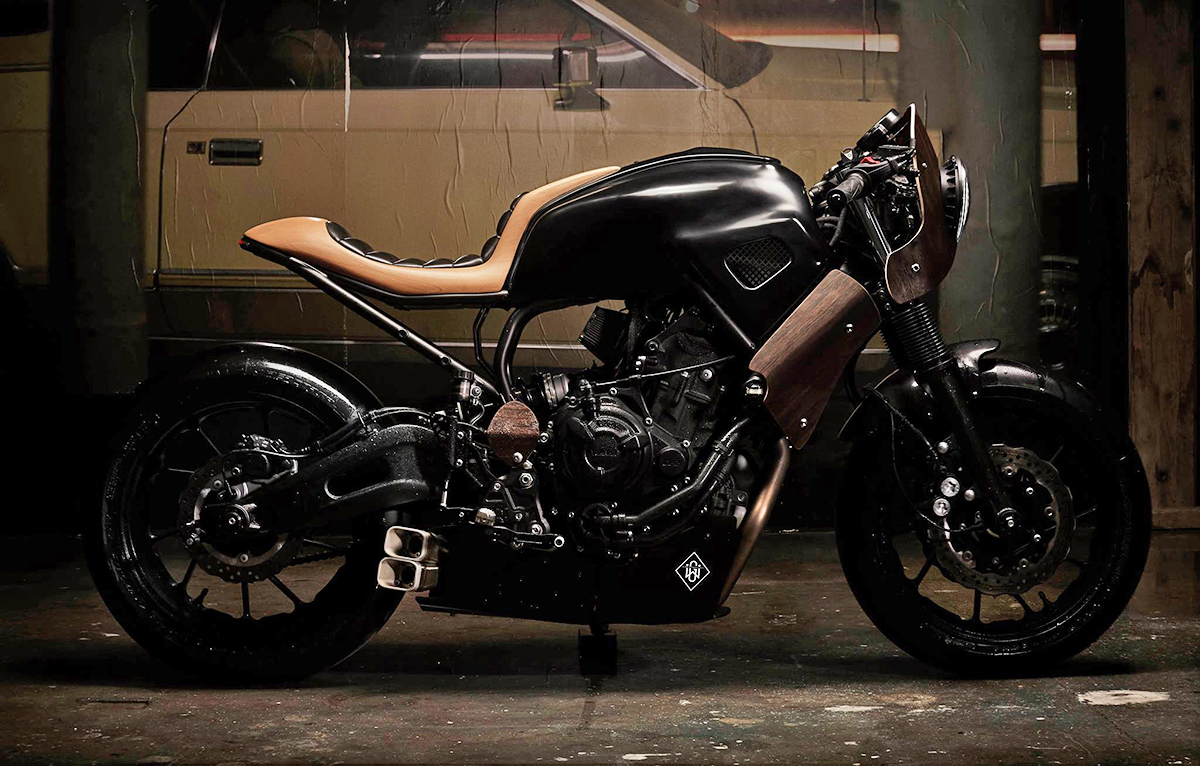 Yamaha's XSR700 falls into what Yamaha refers to as their Sport Heritage range, a category similar to Triumph's Modern Classics or BMW's Heritage series. The idea behind all the motorcycles in those categories is to pay homage to the classic bikes of yesteryear while using the latest technology and engineering. Another common theme across all of these bikes is that they have been designed in such a way that they can be customized "easily". For years now Yamaha has been inviting builders from around the globe to modify these motorcycles as part of their Yardbuilt series and the XSR700 you see here is the most recent addition.