What you'll also notice about this Yamaha XS850 Special is it's a tad rough around the edges (which makes it even more appealing to me!). The dings in the tank, exposed and unwrapped wiring and grimy casings are all features that give the bike character and more importantly a "who gives a…" attitude. The bike looks tough and the Spin Cycle crew used to refer to it as the "brute", but with some clever custom mods they've tamed the Yamaha triple without sacrificing its performance.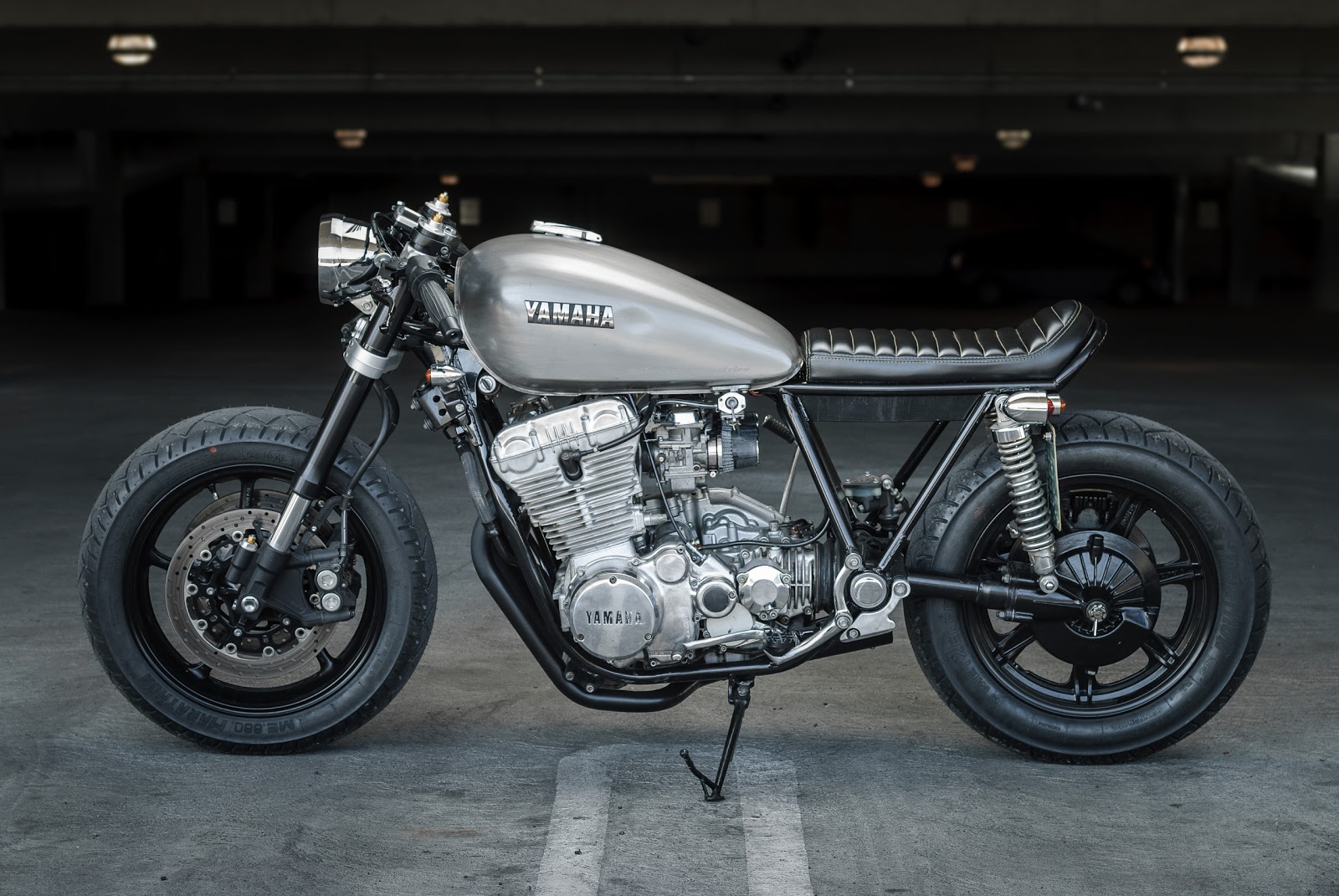 "The three-into-one pipe belts out a pretty glorious wail, without being overly annoying."
To help with the handling improvements Spin called on Wade from Vulture Cycles and his TIG skills to de-lug and stiffen the 850's frame. Then to really step things up a notch the entire front end was replaced with a 2009 Yamaha R6 setup so the "brute" now handles like it's on rails.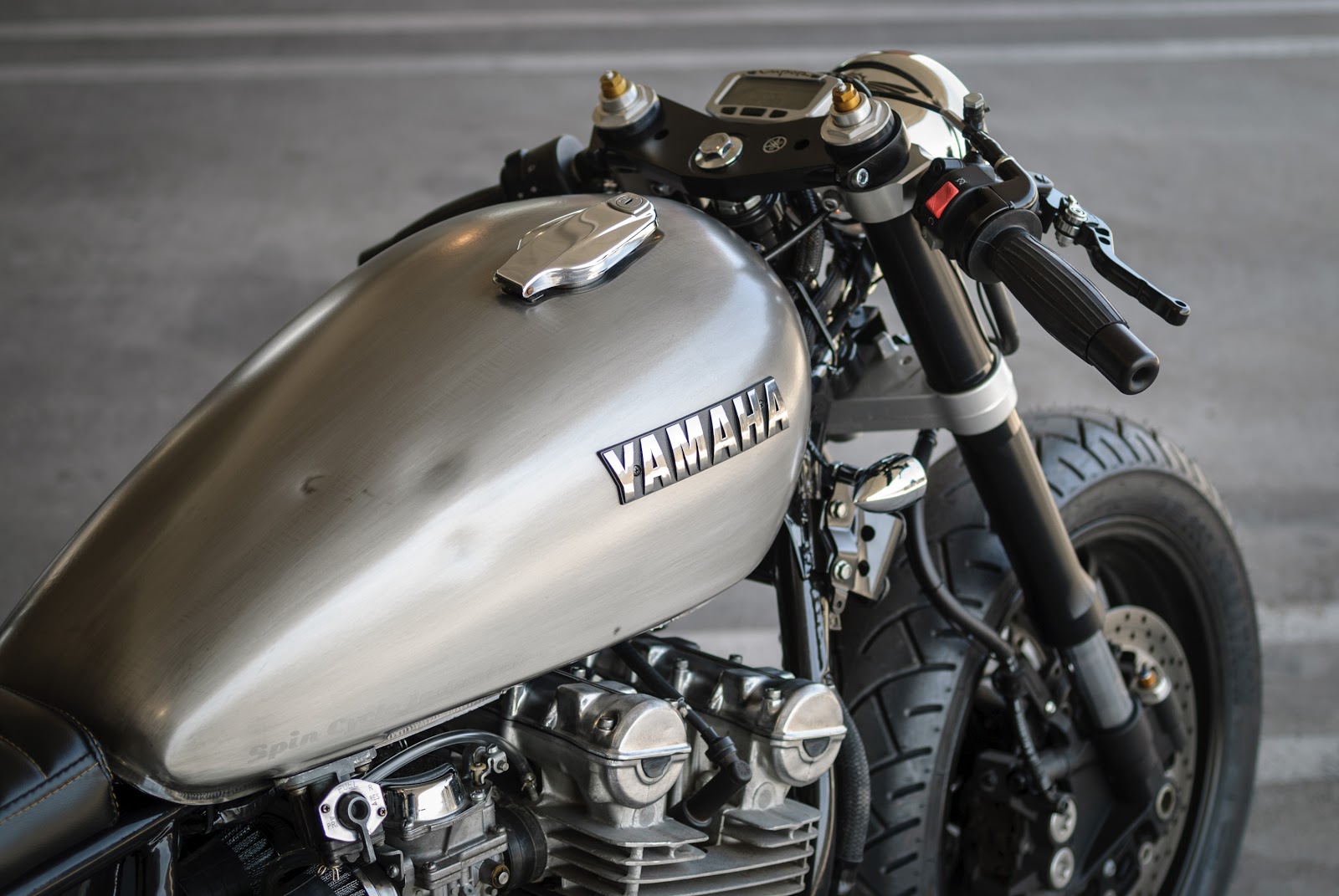 While you could be mistaken for thinking the finish on the bike was from neglect every aspect of its patina was planned. On close inspection you will see that the frame has been freshly powder coated in gloss black, the seat is an impeccable custom made item and the tank (complete with dents from a previous spill) has been brushed then coated in clear to keep rust at bay. The tail end was chopped and hooped to shorten its stance and the wiring was simplified and relocated. To get a bit more grunt out of the engine the air box has been removed and a throaty set of three-into-one pipes have been mated to the trio of cylinders.
So to 
summarize
…
It looks mean as hell, it's got the power to back up it's looks and it handles like a sports bike. I'm smiling right now.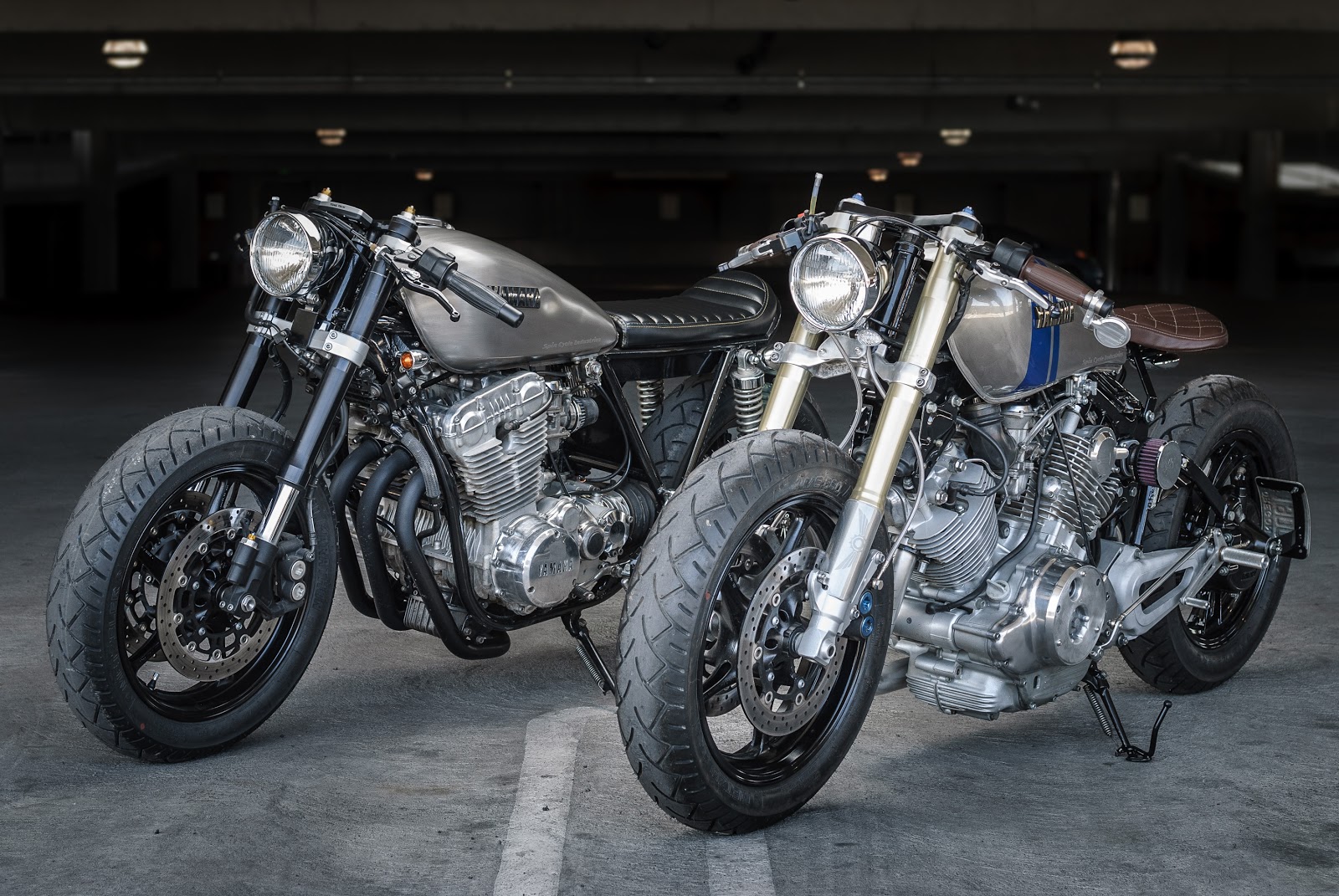 RAW! Sorry, but for some reason, bare metal excites me. While it may be much less forgiving than painted surfaces with every scratch, ding and dirty finger print in plain sight, bare metal looks better than any paint applied out of a can. In Oregon, USA the guys at Spin City Cycle Industries share this opinion so you'll find plenty of brushed steel on their custom builds, just like on this bike they call the "Mid Day Special".