Sadly it looks like Yamaha's venerable SR400s time is coming to an end. Like so many other motorcycles falling victim to strict emissions rules, Yamaha is set to cease production of their iconic thumper very soon. The mightly little SR has had a great run. Since its release in 1978 Yamaha has enjoyed steady worldwide sales of the super reliable single, which, despite advancements in technology has hardly changed during its 40 years of production.
This news is sure to have come as a big shock for diehard fans of the SR, particularly those in Japan where it has ruled the custom scene for decades. This bike, for instance, shared with us by our friends at SR400 Times in Japan is yet another example of how flexible the SR400 platform can be.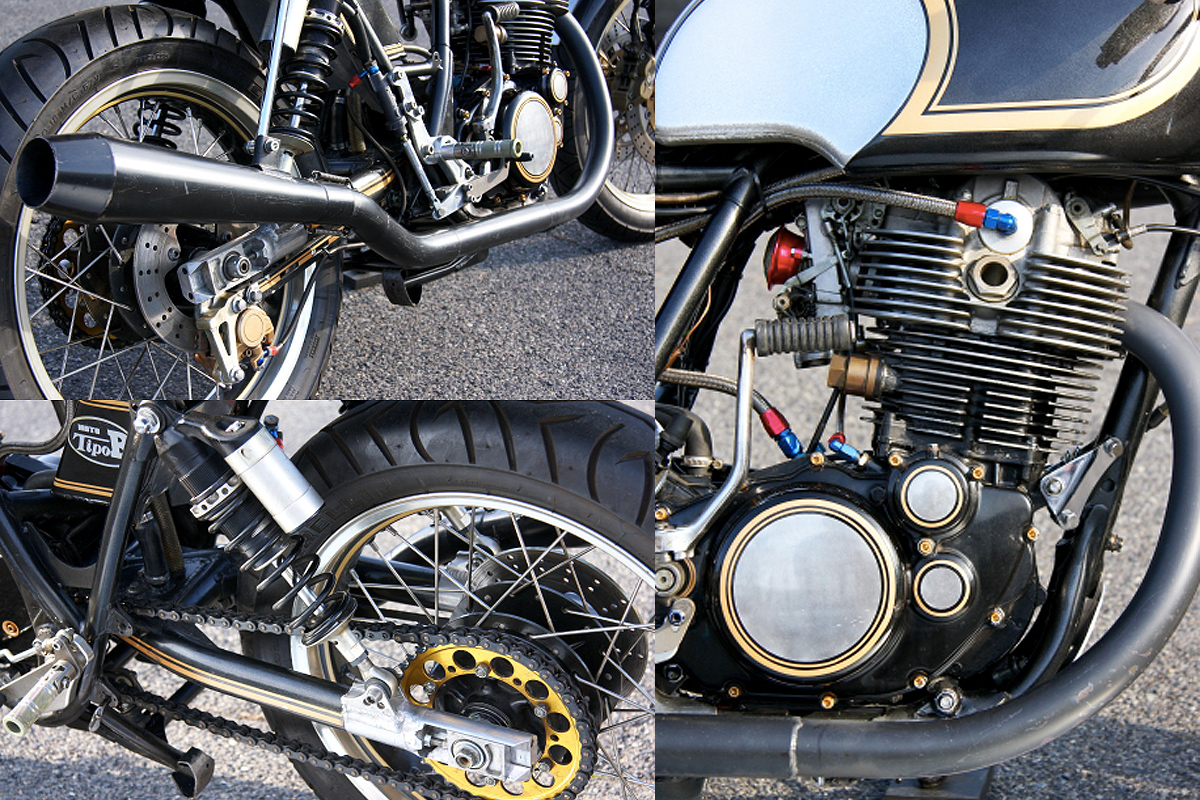 Built by Osaka based workshop Moto Kobo Teapo B the SR400 underwent plenty of performance updates to attain performance worthy of its classic street racer styling. The upgrades began with an increase in capacity to 546cc using a larger cylinder and piston from aftermarket specialists Daytona. To satisfy the engines larger appetite an FCR flat side carb replaces the smaller factory unit and cooling has been improved with additional oil feed lines to the head. At the noisy end of the combustion cycle sits a custom free flowing exhaust with a bark that'll have even the most polite Japanese person swearing in shock and the simple megaphone muffler suits its styling to a T.
To balance out the increase in power the entire braking system has been upgraded to run a twin/single disc set up running Brembo hardware. The rear shocks are fully adjustable piggy bag nitro items and the forks have aftermarket performance internals and preload adjusters. The diehard SR fans may also note the extra length in this bikes footprint. This was done using a longer swingarm to suit its owner who stands taller than your average Osakian.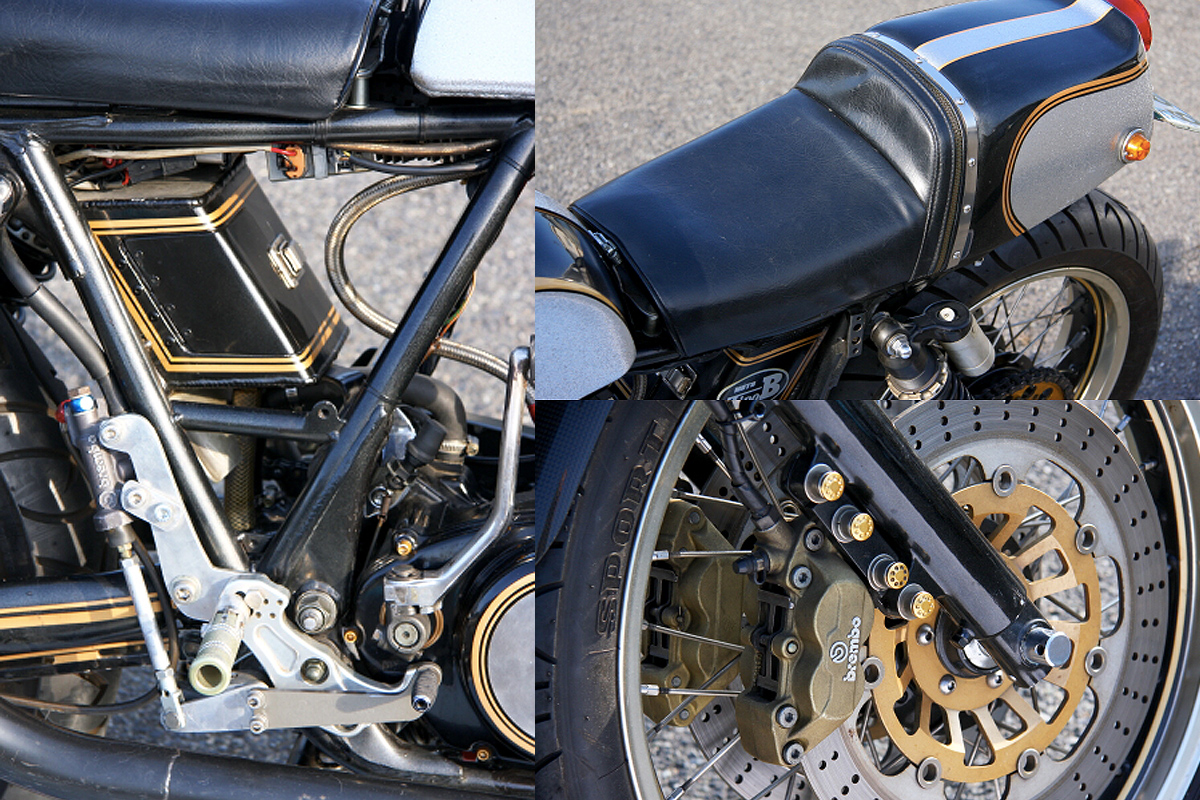 To give the bike its unmistakable café racer styling MKTB, not to be confused with NKOTB, kicked things off with a compact front cowl made by Double Em. The single seat and ducktail rear cowl is an aftermarket accessory from 'Custom House Stinky' (yes, that's their real name) and the fuel tank is a replica BSA aluminum item. Clip-on handlebars and rear set footpegs set up a more aggressive cafe styled riding position. Other modifications include a Daytona speedometer and a faux oil can for storing the bikes relocated electrical components.
Finished in a classic black, gold and silver paint scheme this cafe'd SR has us considering a thumper project again. It's a great example of how to turn a timid commuter into a street race ready café racer and built using readily available aftermarket parts. With Yamaha's SR400 set to cease production what more incentive could we need?
Story via
SR400 TIMES