Few motorcycles have the cult status of Yamaha's SR400. During the past decade, the SR has come into the spotlight in the western world thanks to custom workshops like Dues Ex Machina who launched their brand with a series of SR based builds. Yamaha has also done a great job of increasing the SR400s popularity themselves. Through their Yardbuilt series, they have collaborated with workshops to create custom motorcycles based on current models in their range, including the SR400. This has worked wonders for the bike's popularity around the world. But where the SR's following is greatest is in its birthplace.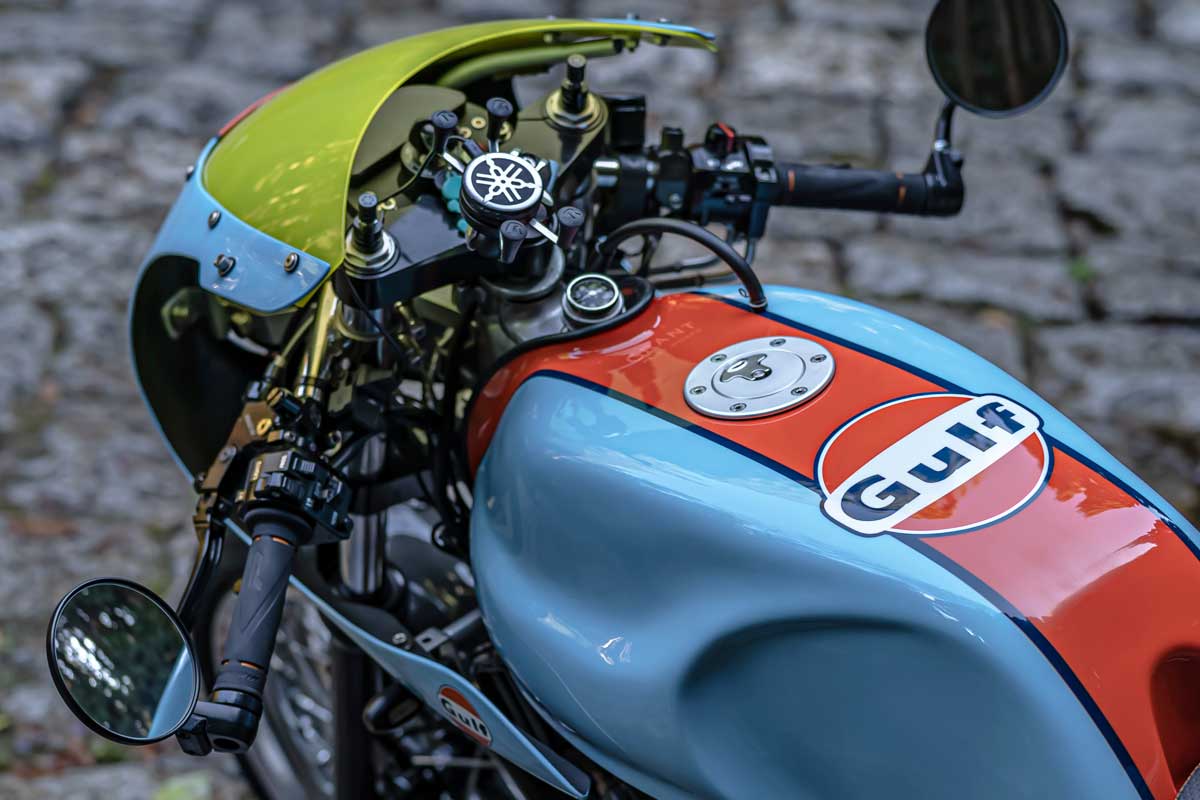 Back in 1978, the first SR400 rolled out of Yamaha's factory in the Shizuoka Prefecture of Japan. The single-cylinder standard motorcycle was aimed at the commuter market with an ethos that focused on ease of use. With a comfortable upright riding position, room for 2, and fuss-free engineering they sold by the bucketload. But Yamaha could never have predicted their modest little thumper to become such a hit in the custom world.
In Japan, the SR400s rise to fame came down to several factors, but the main one was its popularity with the youth market. Due to the SR400s accessible price point, it was a hit with younger riders. As is the way with young people and their strive for individuality, they were soon modifying SRs to their liking.
The Yamaha SR400 has been modified to suit almost every style imaginable. From bobbers to Brats, scramblers, the occasional chopper and, of course, cafe racers. As a result, there are countless Japanese workshops specialising in SR customisation. However, due to the ease with which they can be worked on and a glut of aftermarket parts, many enthusiasts perform their own modifications. The best place to witness masses of modified SR400s in one place is at a club meet like the ones arranged by Yutaka Ohashi in Japan's Shiga Prefecture. Attracting upwards of 50 SR400s to each gathering the events are a melting pot of SR400 customisation.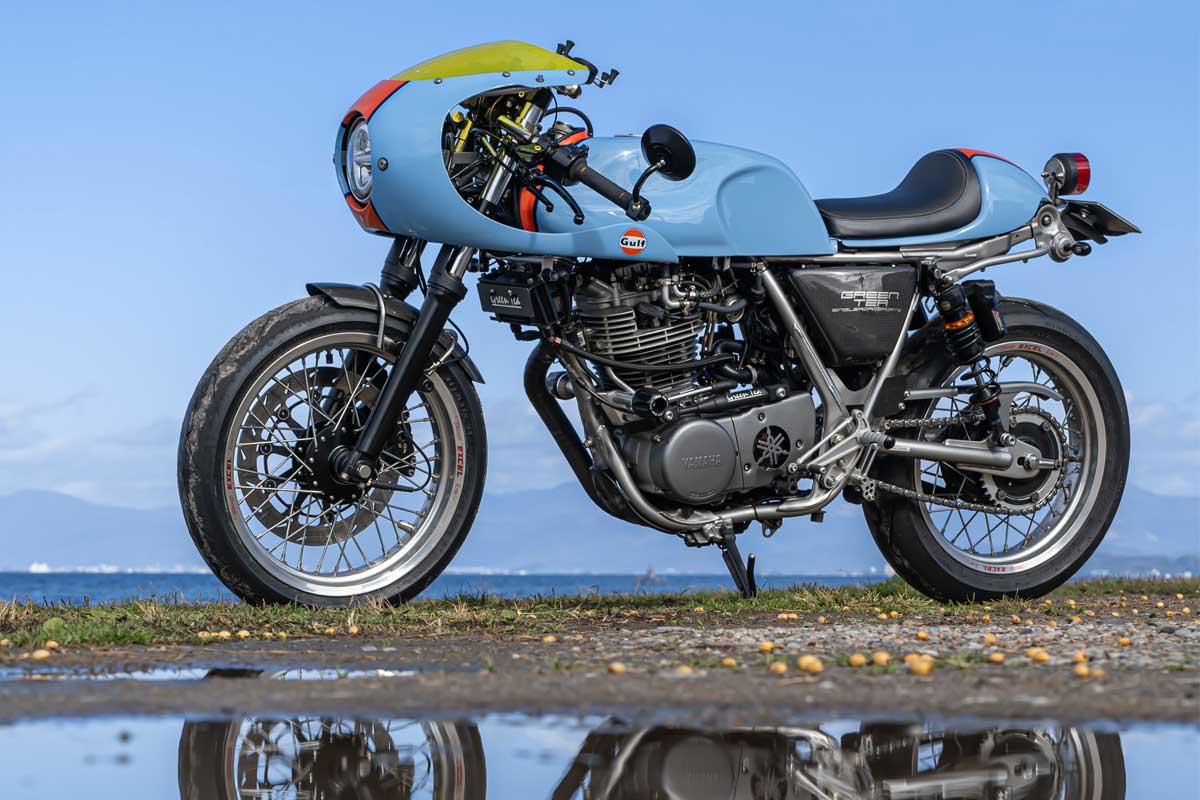 As you can imagine hosting such an event would put a certain amount of pressure on you to have a bike that stood out from the crowd. Hence the creation of Yutaka-san's Gulf Racing SR400. All up the project took around 3.5 years to get to this stage and, as you can see, it's been worth the effort. Yutaka-san's bike started out as a 2013 35th anniversary EFI Yamaha SR400 which he purchased new. Despite its 23bhp factory power figure, his SR delivered plenty of smiles out of the box, but if his bike was to be a source of inspiration for others, Yutaka-san knew it was going to need more oomph.
In the search for more power, Yutaka-san went all out on engine upgrades with the help of the SR specialists Bike Studio GreenTea. His SR now runs a 505cc top end paired with a performance piston and modified crank. Keeping temperatures in check is a Green Tea oil cooler and hi-flow oil filter. As part of the upgrades, the engine was treated to a complete overhaul both internally and externally. The engine cases have been finished in titanium grey with a tuning fork sprocket cover on one side and an Ant Lion billet aftermarket cover on the other, complete with a clear perspex clutch cover. To make the most of the increased capacity is a Green Tea performance header pipe and a megaphone style muffler.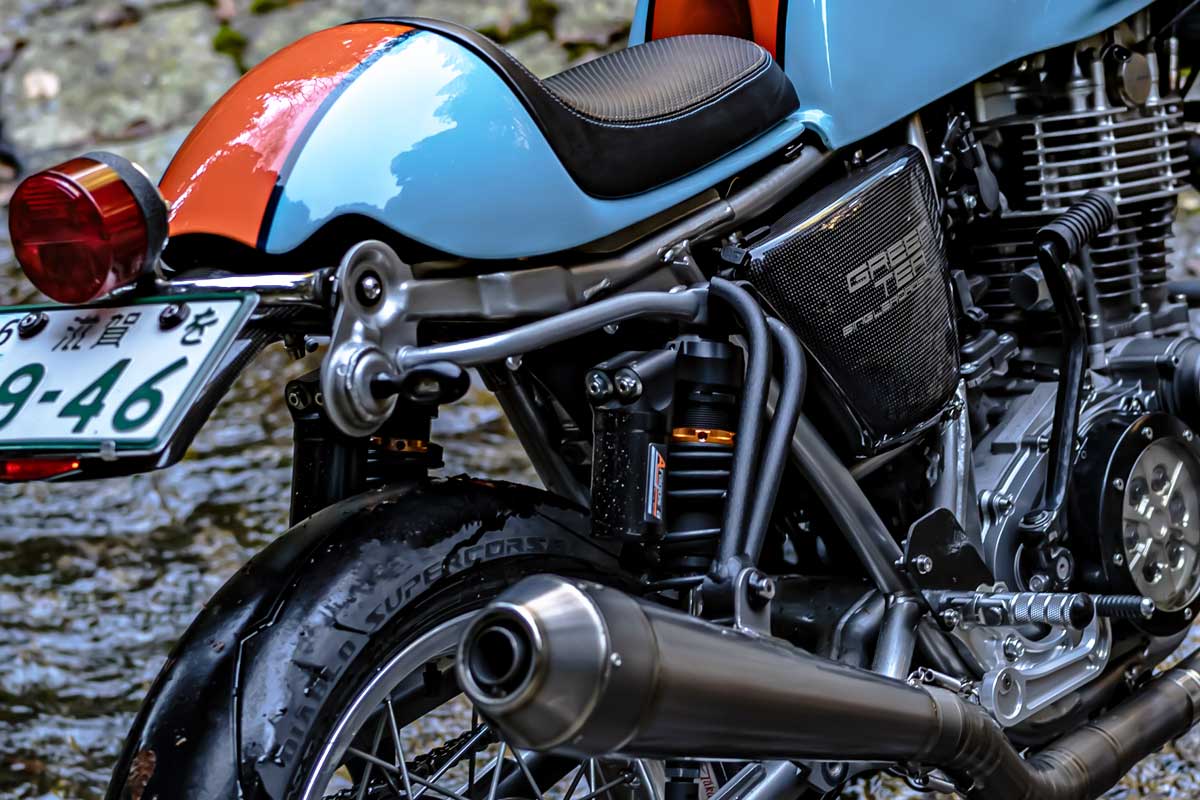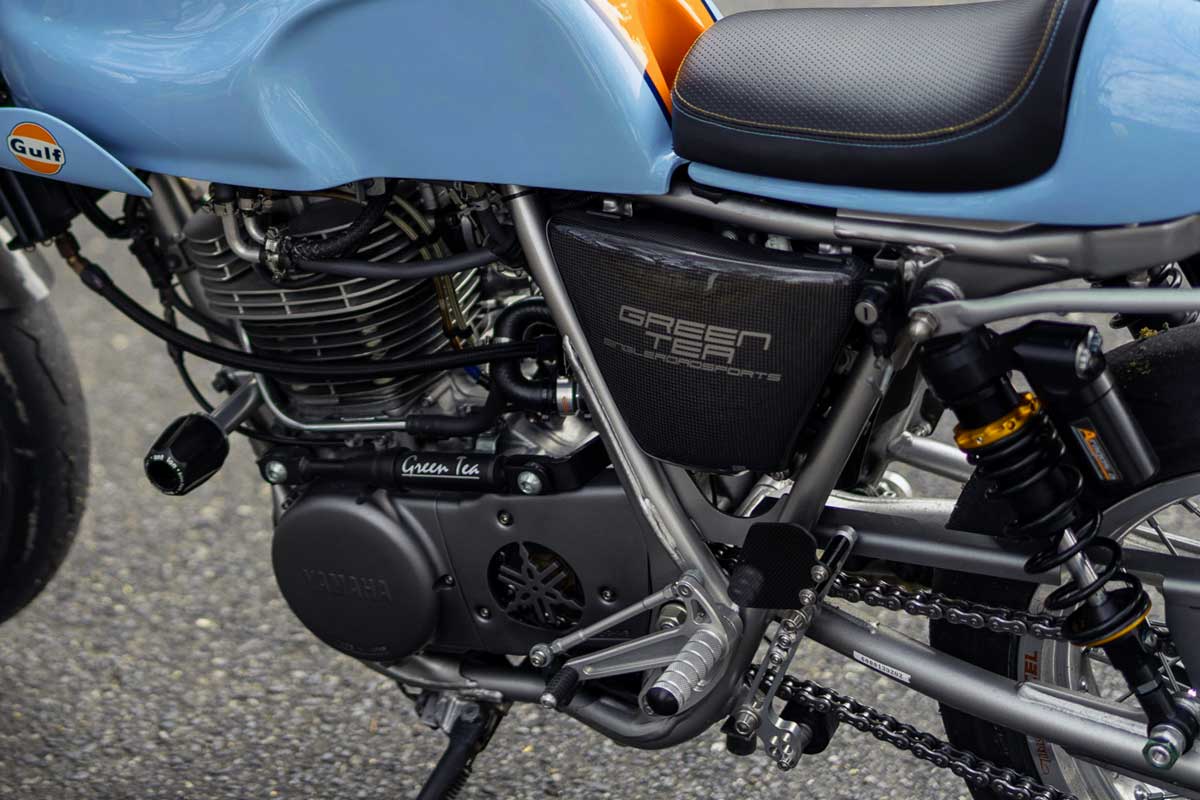 With more power on tap suspension and brake upgrades were par for the course. Yutaka-san opted for a set of Aragosta piggyback shocks in the rear. The front end benefits from a NAG racing 'Burrito' cartridge kit. Both the front and rear wheels have been rebuilt using lightweight Excel Takasago rims and billet hubs. Stopping power is provided by TAR OX callipers and ALTH rotors. To set up the racy riding position a set of clip-on bars were installed along with Craftman rear-set footpegs which fold up to allow clearance for kickstarting.
As for styling, Yutaka-san took inspiration from Green Tea's own 900SS inspired SR400 project. The Ducati style front cowl and carbon fibre front fender were supplied by body panel pros Chuck Box. The shapely fuel tank is from Unosport and it's been paired with a Motodog tail section and AAA carbon fibre side panels. Discreet LED turn signals, an LED headlamp and a Motogadget Motoscope Pro gauge add a touch of modern tech to this retro package without looking out of place. As for the final paint scheme, Yutaka-san wanted something with a clear racing edge. Grant Paint Works laid the iconic Gulf Racing livery and Yutaka-san finished things off with a set of colour matched Domino grips.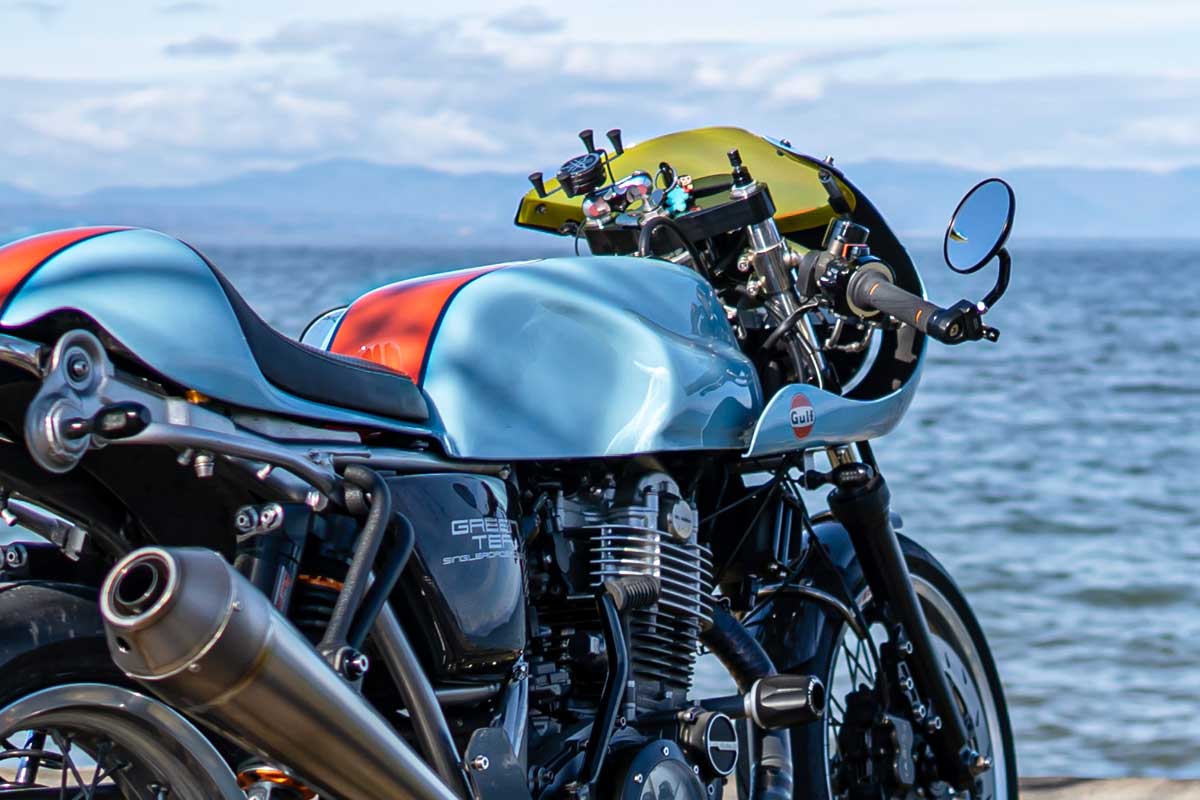 As a full-time crane operator modifying motorcycles is Yutaka-san's personal hobby. Clearly he takes this hobby very seriously. His Gulf Racing-themed SR400 is an absolute work of art. He says "It performs like a totally different bike but is still easy to ride and its SR soul still remains."
An important aspect of this build was that Yutaka-san could continue to ride the bike as much as possible. He'd clocked up 30,000km on his SR400 before any of the engine work was done and he's doubled that number since. That pretty much dispels any notion of this little cafe racer being purely a showpiece and earns it the title of one of our favourite Yamaha SR400 builds of all time.