Turning your passion into a business is a dream many of us share. A few years ago, when trawling the internet for W650 parts, I stumbled across the Omega Racer store. Since then I've featured Omega Racer owner Markus Pintzinger's custom SR400 here on the site and also installed one of his fairings to my bike (more on that soon!). The story behind Omega Racer is one that began with a life-changing move to a new city and developing a crush on Yamaha's mighty little SR400. As part of my 'Workshop Series,' I interviewed Markus to find out how his transition from motorcycle enthusiast to aftermarket entrepreneur came about.
Why don't you start by telling us how you became interested in motorcycles in the first place.
The very first memory I have of motorcycles was as a kid in the back of my dad's car. I heard the most amazing sound passing us in the form of a motorcycle which dad informed me was a Ducati. I was instantly hooked. I couldn't wait to get my first motorcycle. When I was 16 I bought my brother's Gilera SP02; a 125cc, 2 stroke rocket he used in sport production races. In my mid-20s I left Italy and moved to London and for 6 years I was bikeless.
How did you end up in Thailand selling custom motorcycle parts?
After 6 years working in gloomy London, I needed a big change. So, when I got a job offer in Thailand, I took it without thinking twice. This is also where I rediscovered the beautiful world of motorcycles. During this time I bought, and immediately fell in love with an SR400. To share my passion I started a blog and soon enough, people started asking me to source parts for their own projects. After a while, with the help of my good friend Ben, I started the webshop and it was a success right from the beginning. To be honest, I sometimes look back and I do wonder how it all came to be. I always feel grateful for being able to do something I love. There has never been a plan for it really, it was childlike enthusiasm and trust that the universe would guide me in the right direction. I surfed the waves of opportunities, so to speak.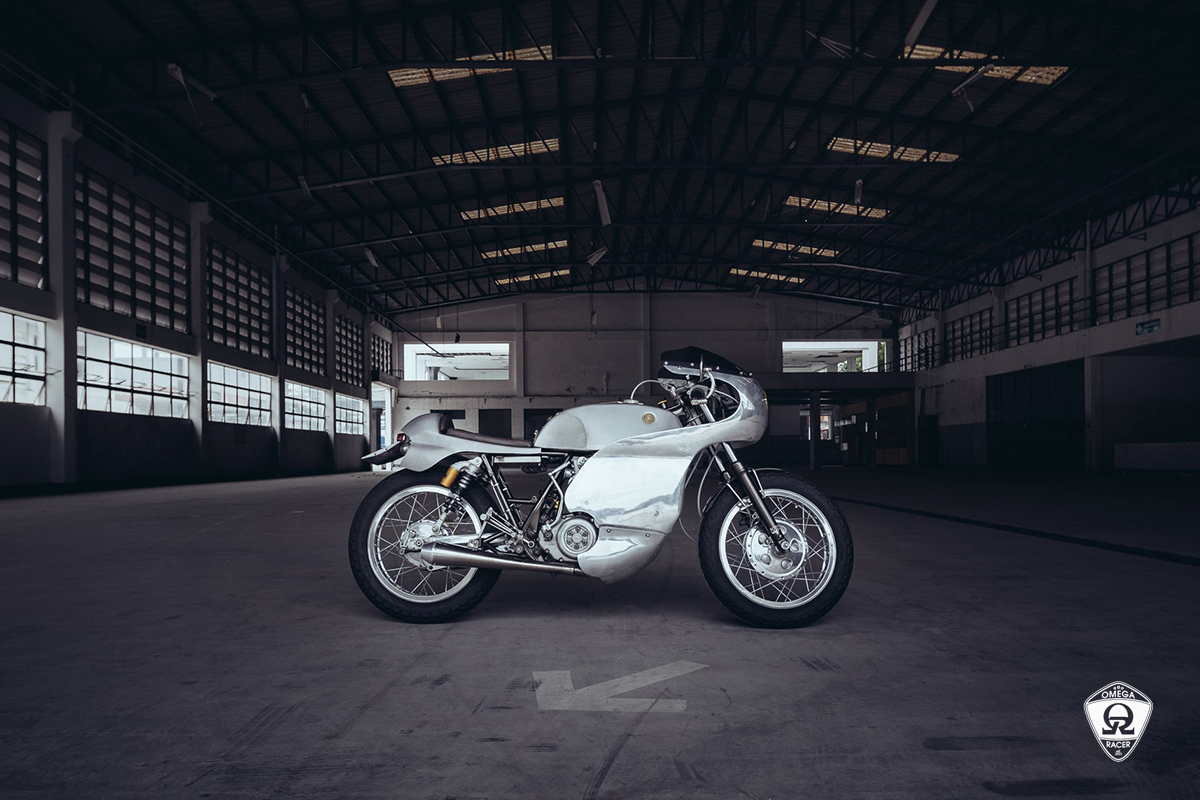 You've built a great looking SR400. Can you tell us a bit about that bike?
My idea behind the Omega Racer SR400 was primarily to build a motorcycle that would show what Omega Racer is all about. Secondly, it was designed to be a showcase of what Thai craftsmen are capable of. My inspiration came from racing bikes of the 60's. Using that starting point I freely added my own design ideas. I like clean, harmonious lines, the timeless look of aluminium, leather and brass. I like simplicity mixed with a clear purpose.
Since completing it, my SR (aka 'Sunmaster14'), has been featured in several magazines, on famous bike websites and even won first place at a popular custom bike competition in Bangkok. I'm must admit I'm very proud of her.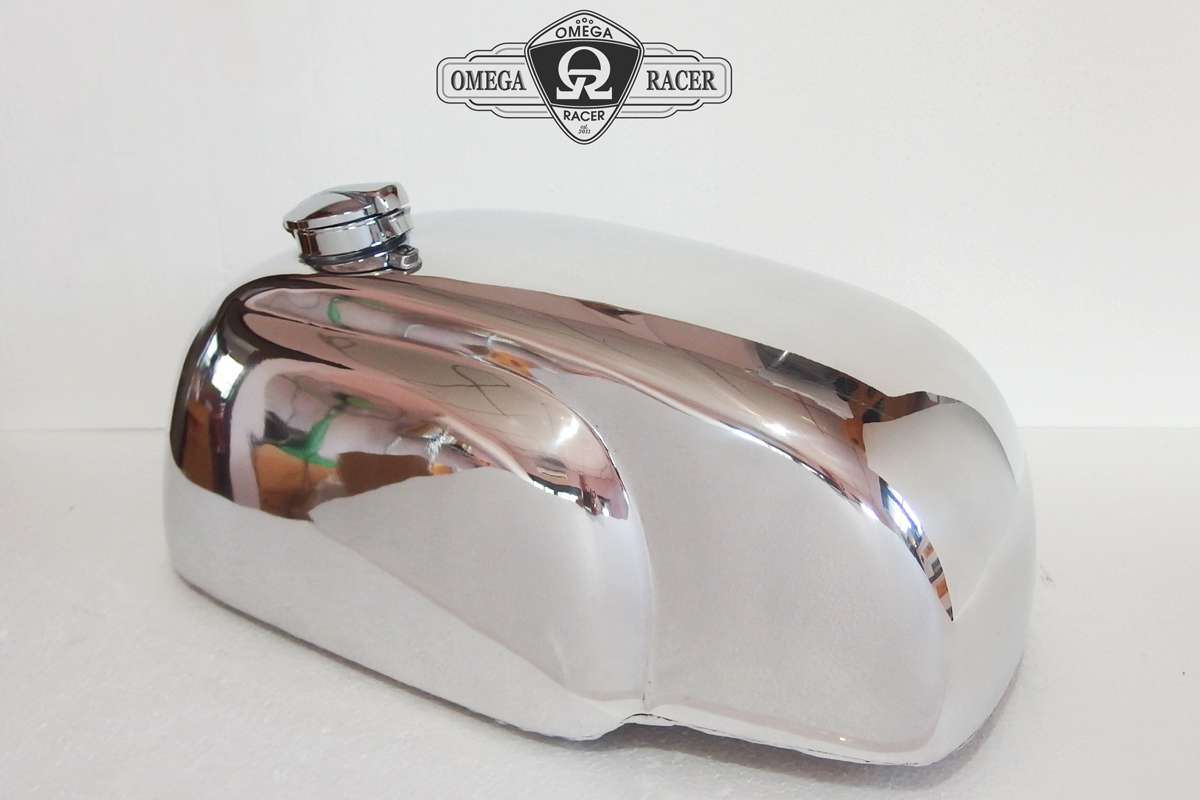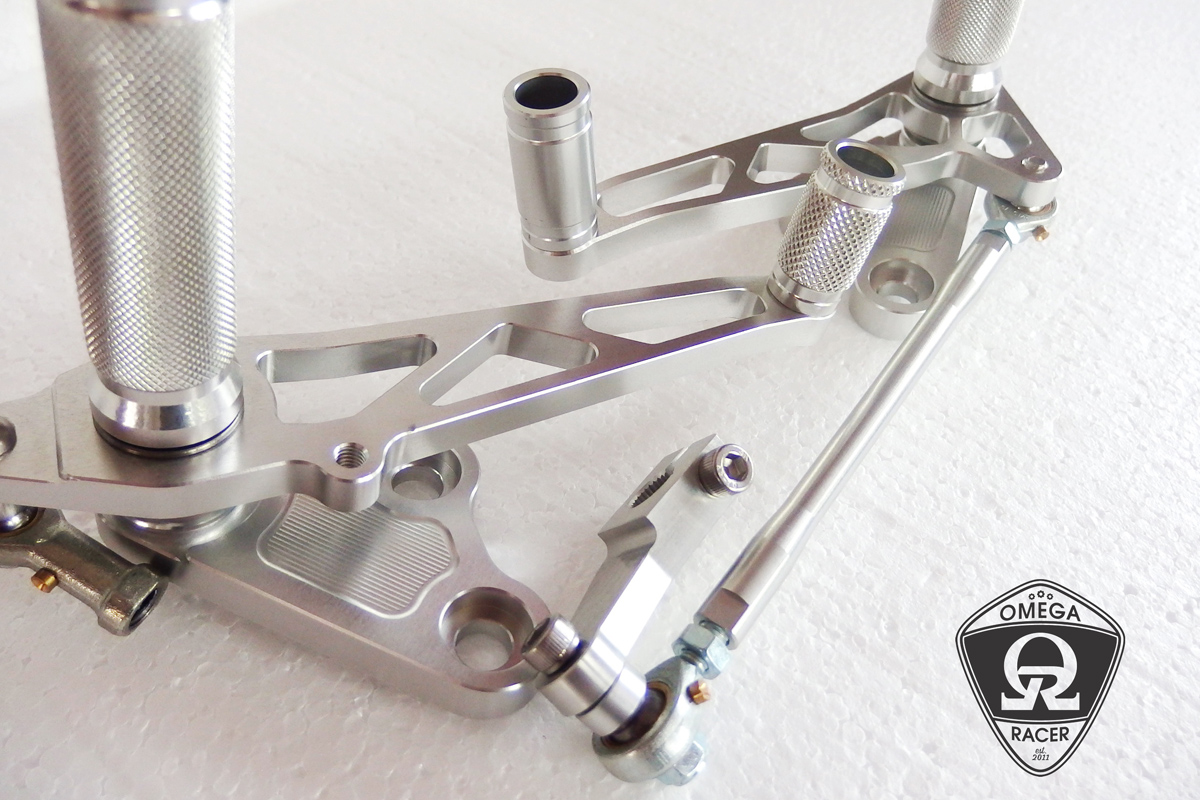 How big is the Omega Racer team today?
The Omega team is a small but effective group of people. I still handle most of the administration of the shop myself. I love seeking out new interesting products, managing custom orders, and I interact with every customer personally. Anything technical regarding the web-store I outsource to Ben at SEOpie.
Are all Omega Racer parts made locally and what techniques are used to make them?
Yes, all custom parts are made in Thailand. The techniques range from beating aluminium sheets by hand, in a very time consuming traditional way, to manufacturing billet alloy parts using high tech CNC machines. What they all have in common though is the pride that comes from a job well done.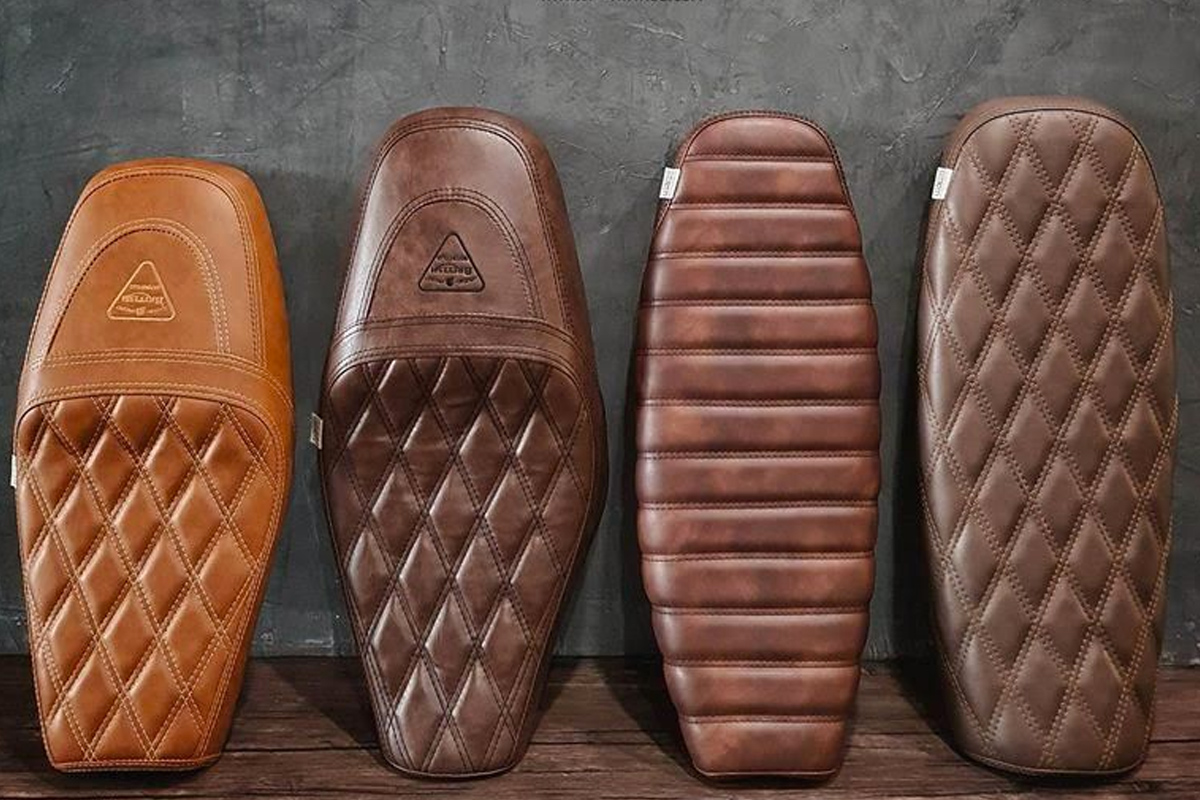 If they require something special do you offer customers bespoke parts?
Definitely yes. Our Triumph seats from JP Vintage, R&P, Crafton Atelier and the Omega Racer Elite seats (our own line of genuine leather seats) are all very customizable. It's the same thing with the aluminium parts like tanks, fairings and cowls. There are several parts that actually came to life as customer's special orders and are now available in the shop. Many custom parts we provide end up on bikes featured in magazines and well-known websites.
What are some of the most popular parts you offer?
Omega Racer is the exclusive worldwide distributor of JP Vintage seats, so naturally, those are some of our bestsellers. Also, our handcrafted aluminium tanks and body parts are very popular and speak to the hearts of many custom bike lovers. Lately, we have sold a lot of aluminium fairings, so there seems to be a trend there.
Do you ever have strange requests from customers?
Several! The last one was from a guy who wanted an aluminium seat cowl with the seat cover in bright day-glow colours and a design straight out of the 80's. He eventually found a local upholsterer who did the job instead, but I wouldn't have turned him down. I love crazy projects.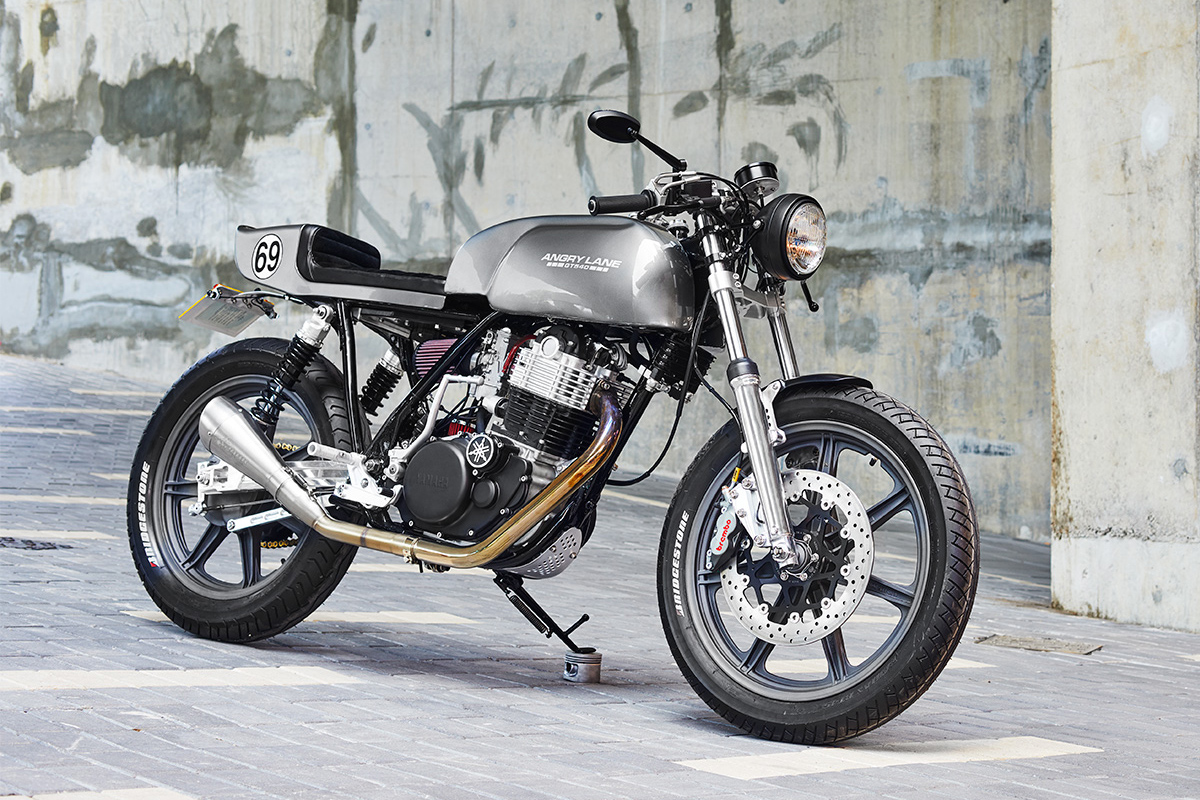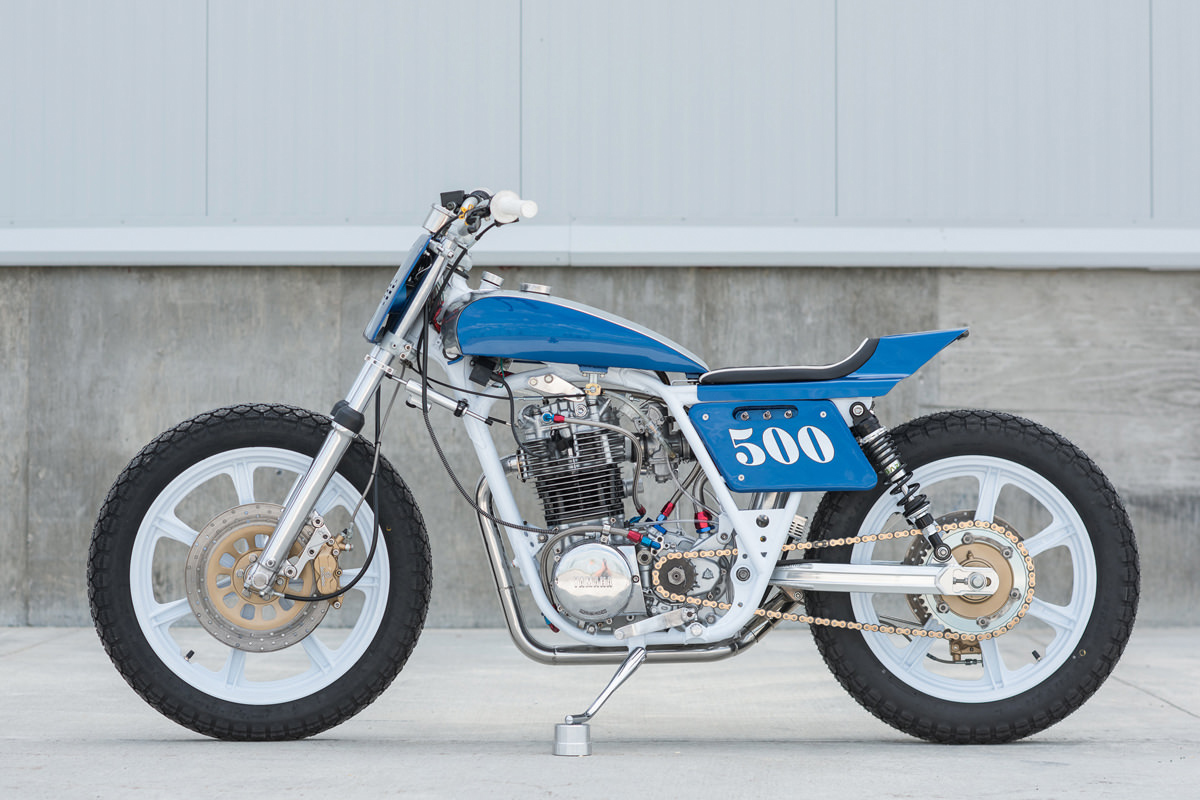 Is there a strong custom bike scene in Thailand?
Big bikes are a relatively new thing here in Thailand. In the past 10 years, there has been an incredible boom in the motorcycle scene. The custom scene is also still young but is very vibrant. There are many young and dynamic bike builders and workshops such as K-Speed, MeeClassic and The Sports. Also talented parts manufacturers like JP Vintage, MotoTrio, Devil Mechanix and Crafton Atelier who continue to grow. A whole new generation of Thai suppliers has appeared that can rival any Western company when it comes to design, attention to detail and quality control.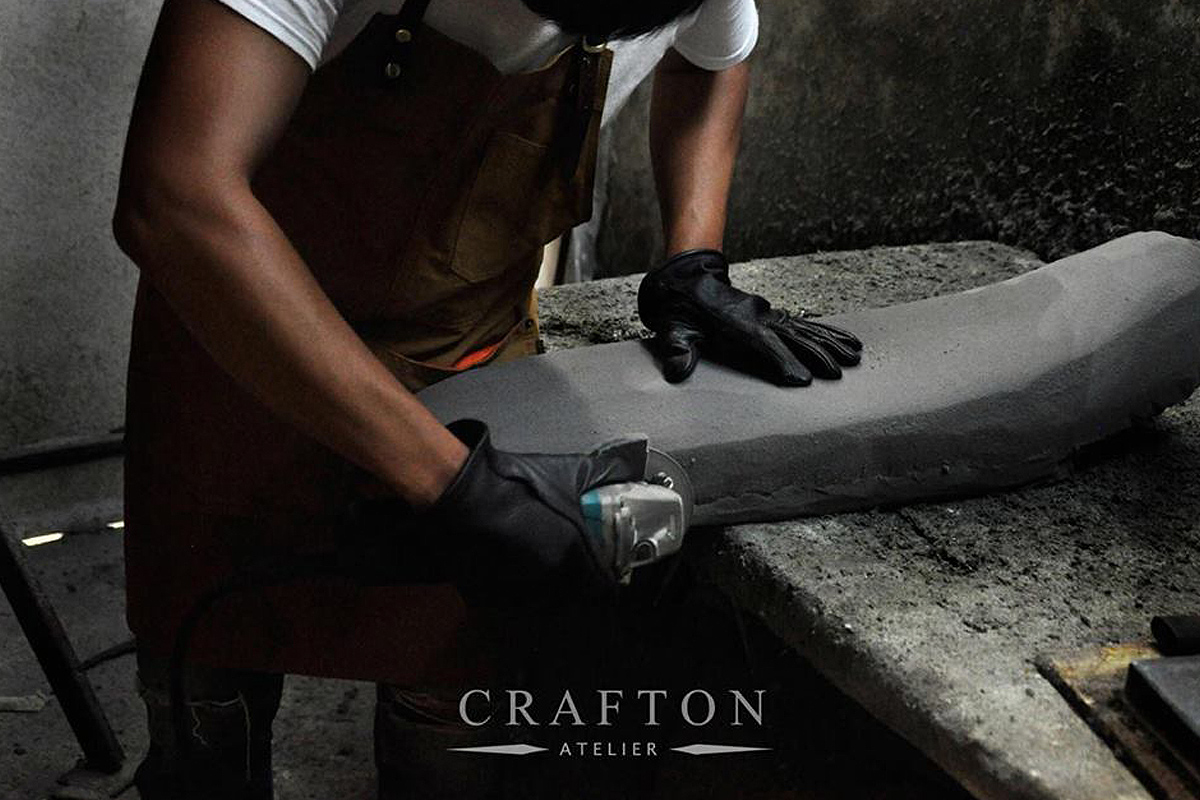 What's your take on the new trend with motorcycle manufacturers producing ready-made customs?
I don't see it as good or bad, it is what it is. It's a natural progression of the custom bike scene becoming mainstream. They're the perfect solution for people who aren't mechanically minded or simply prefer the peace of mind that comes with owning a brand new motorcycle. Just look at the Triumph Thruxton or the Bobber…gorgeous looking machines straight out of the box.
On the other hand, I also really appreciate and respect the passion that goes into building your own custom motorcycle. Creating a bike from the ground up or simply adapting it to your own taste step by step is what it's all about for me.
What's next for Omega Racer?
I have a lot of projects! Expanding Omega Racer seems inevitable at this point, so we'll be moving to a bigger shop soon. We already have a distributor in Japan (BeeTrad) and are looking for another one in the US and possibly Europe. A new website is in the final stages, and of course, I will continue to source great parts for modern classic bikes, and of course, ride the waves of opportunities.
---
Today the Omega Racer store stocks hundreds of aftermarket parts for vintage and modern motorcycles. Along with a wide range of items for SR400s and W650s, Markus has developed parts for new Bonevilles and Harley Sportsters. If you're after a unique part that's been developed by someone with as much passion for motorcycles as you, be sure to check out his store.