One of the most expensive motorcycles to ever be sold at auction was a Vincent Black Lightning. It goes without saying that Vincent motorcycles are rather special. In my humble opinion, Vincent also created one of the best looking motorcycle engines ever made. So if you aren't short of a few quid and want a classic motorcycle that'll impress the pants off any knowledgable biker, a Vincent is the only way to go.
François Guerin is the chef d' atelier (shop foreman) at Godet Motorcycles in the northwest of France. Founded by the late Patrick Godet, the company is a Vincent motorcycle focused restorer and builder. Godet is one of the few remaining Vincent specialists and as a result, receive projects from around the globe. As part of their service offering Godet Motorcycles build complete engines, brake assemblies, and many reproduction parts. They are also one of the few companies to have received express permission from Fritz Egli to reproduce his revered Vincent chassis design.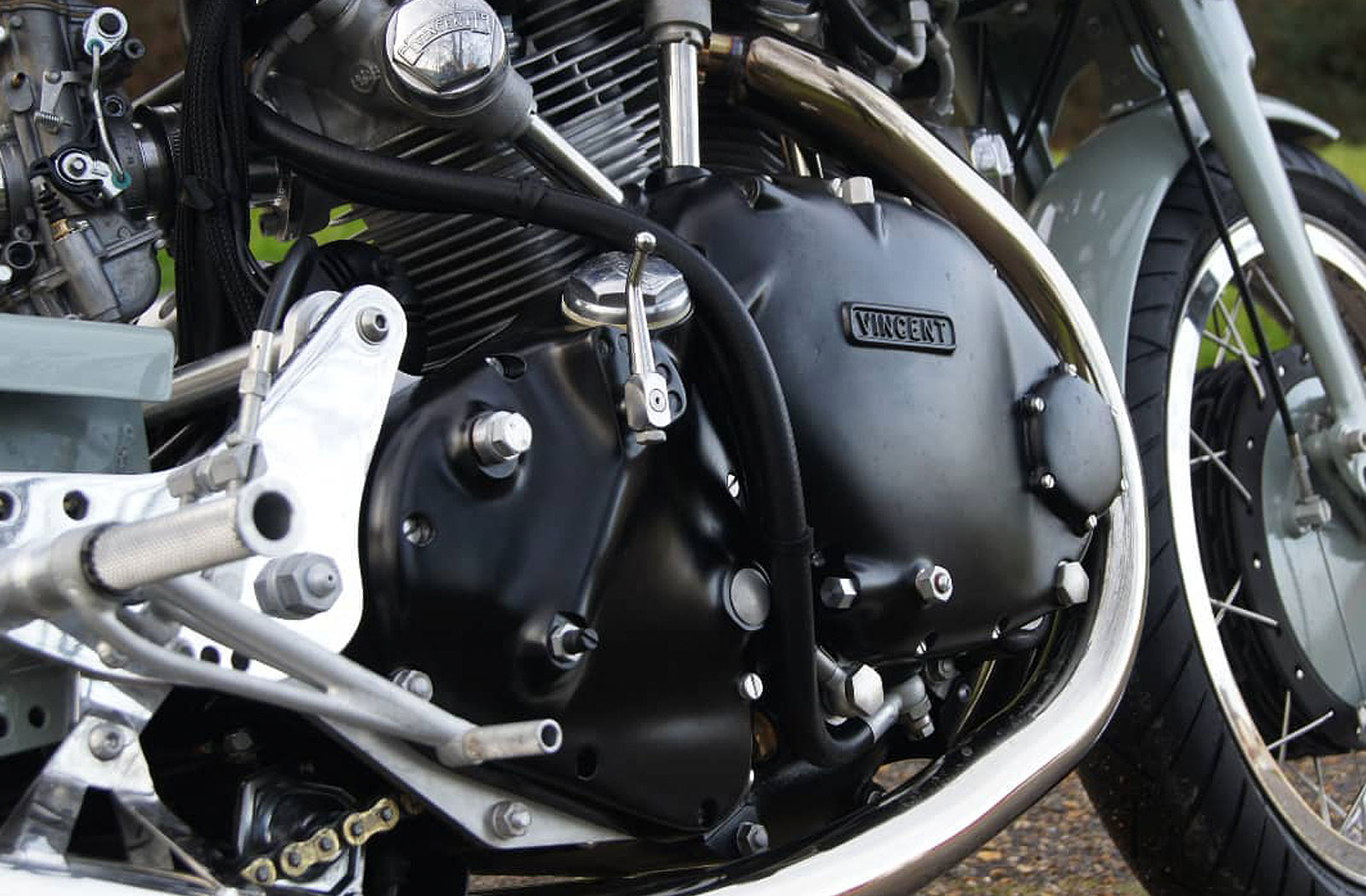 The 4 man team behind Godet consists of Julien Carton – a boilermaker/welder and parts designer, Jeremy Lebreton – an engine builder, Bruno Leroy – the mechanic and 'test pilot' and François who along with running things is a CNC lathe programmer and operator, parts designer and electrical guru. Together they are capable of piecing together pretty much any Vincent project you can dream up and their impressive portfolio is a testament to the fact.
The Vincent 'Grey Lightning' is one of Godet's latest projects. It was completed for a new customer but building it has been a long term vision of the Godet team. The Grey Lightning is based on another of the workshop's past projects their aptly named 500 Grey Flash, a purpose-built classic race bike made for competing at the Isle of Man. According to Godet that bike "combined the nobility of the Vincent chassis with the performance of our engine." With this project, however, the desired outcome was a little different.
"At the beginning of the project, the customer requested a Vincent Black Lightning replica. The Vincent Black Lightning is a wonderful bike, but for a lot of reasons very hard to use on the road," François explains. "Our dream for some years was to put a twin-engine into our Godet Grey Flash. That bike is a favourite at the shop. So we had a lot of discussions with the customer and finally, he let us do what we wanted."
So with the wheels set in motion, the Godet team set about creating their vision but in a road-going configuration.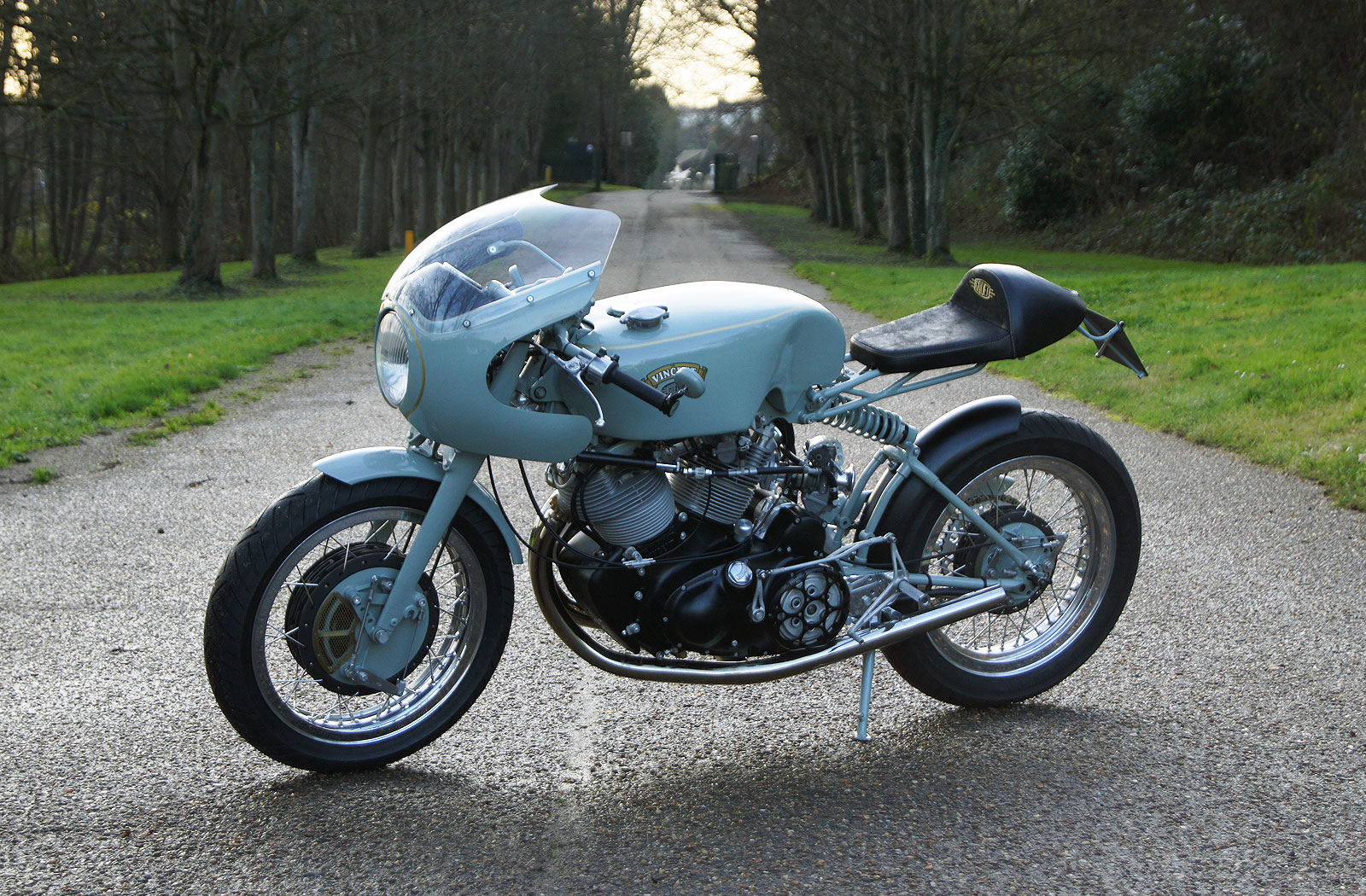 The Godet Grey Lightning took around 3 months to complete. That's a very short turnaround for such an ambitious project, but as François explains, "they'd all been thinking about this bike for several years." But unlike many of the projects we feature, it didn't start with a donor motorcycle. Instead, this Vincent motorcycle has been built entirely from scratch using components that Godet Motorcycles design and build in house.
The extensive project included the build of a 1330cc Vincent v-twin replica engine. It represents the only component of the project that'll you'll find on other Godet motorcycles. Most everything else was built specifically for this project making it one of their most unique builds to date.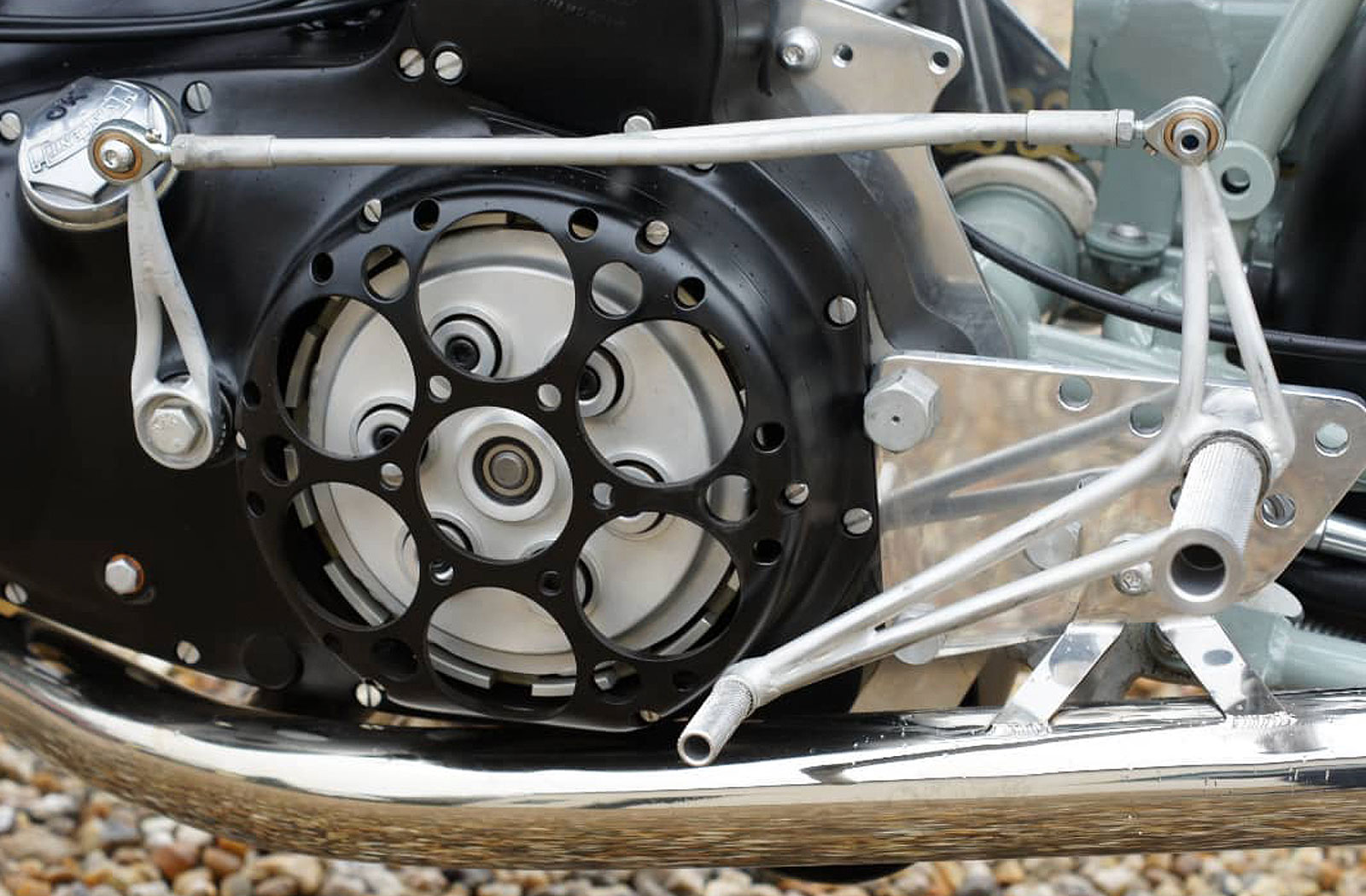 In terms of performance, the Godet v-twin is no slouch.  "If we compare this bike to a Vincent Black Lightning, the performance is not comparable," says François. "In comparison with a classic Vincent, this one has double the horsepower and probably triple the braking power."
To make the most of the 1330cc powerplant it features a custom intake and exhaust system. Each of the cavernous cylinders is fed by Mikuni TMR 40mm carbs that inhale through mesh-covered CNC'd velocity stacks. The swooping curves of the exhaust are shaped from stainless steel and they help the bike to produce more power than any of the Egli Vincents that Godet has created to date. To counter all that extra power the Godet team paid special attention to how the bike would ride.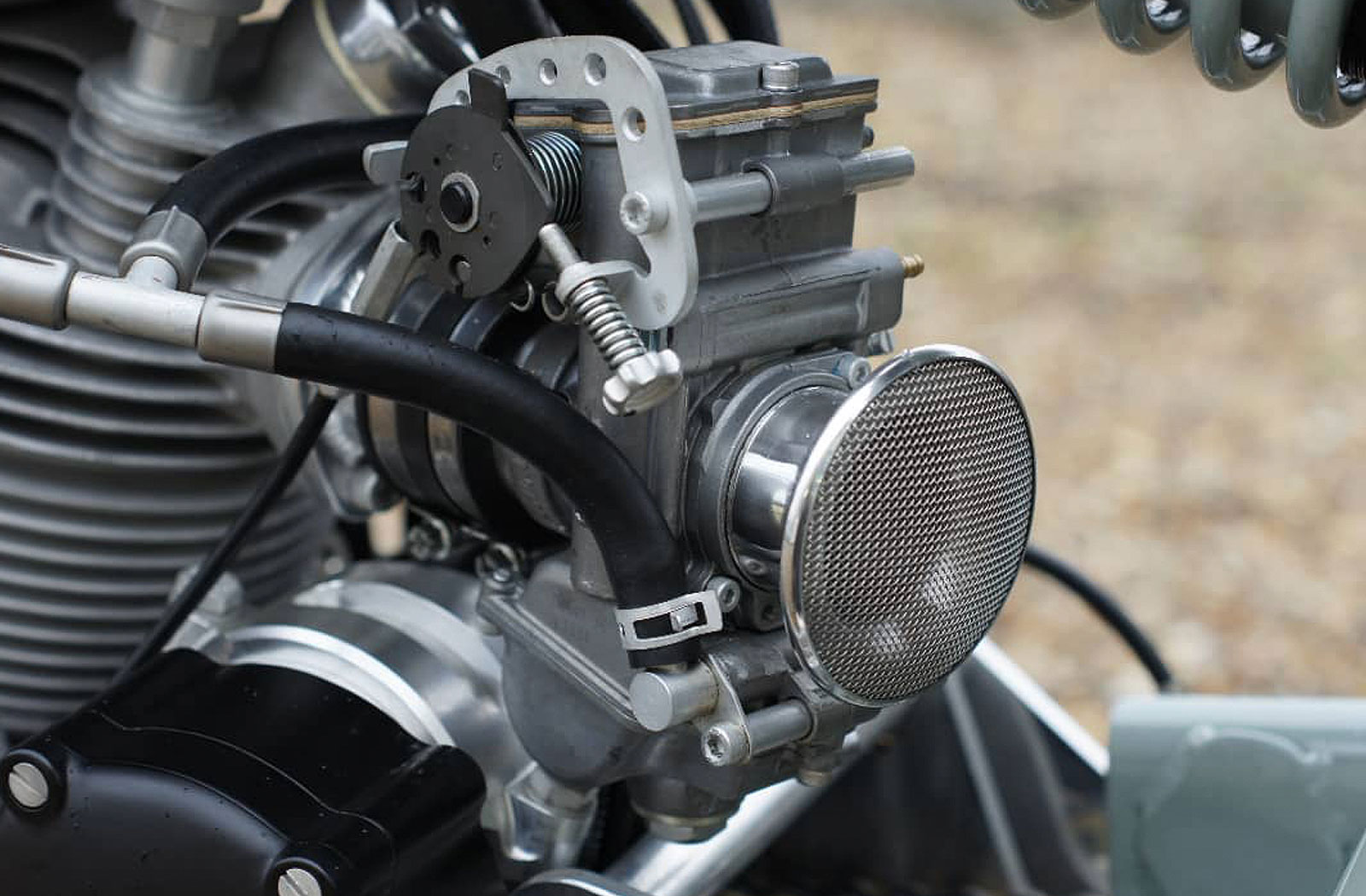 The chassis is all-new. It's another Godet speciality based on an original Vincent frame design. The revised design features improvements Godet have developed during years of racing and is optimised for handling and riding comfort. As you'd expect the suspension is also new. It was created as a homage to Vincent's original configuration rather than a straight modern replacement.
The front end utilises signature Vincent girdraulic forks. The geometry remains similar to Vincents own design but the Godet version benefits from their own parts, modern dampening and a Godet designed and built brake assembly.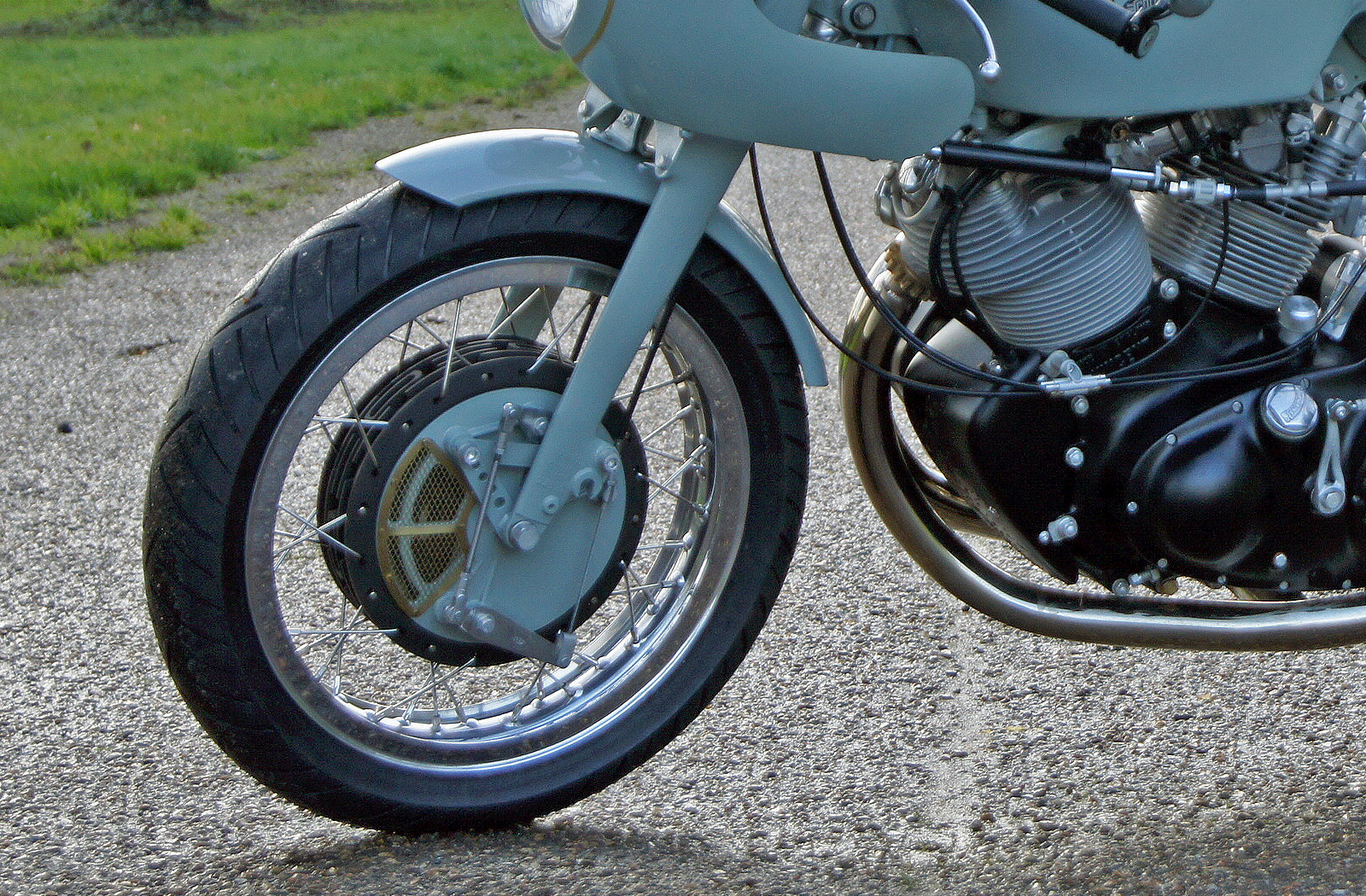 "The idea was to have a powerful and easy to use Vincent. We worked on the ergonomy of each part. The result is that the bike is very easy to ride and very efficient. We also wanted a simple bike with a very light rear. That's why you don't see the battery and the regulator. They are under the fuel tank."
To achieve the desired look Godet designed and built many other unique components for this project. The extensive list includes a set of custom handlebars, footrests, the fuel tank and saddle and even the levers.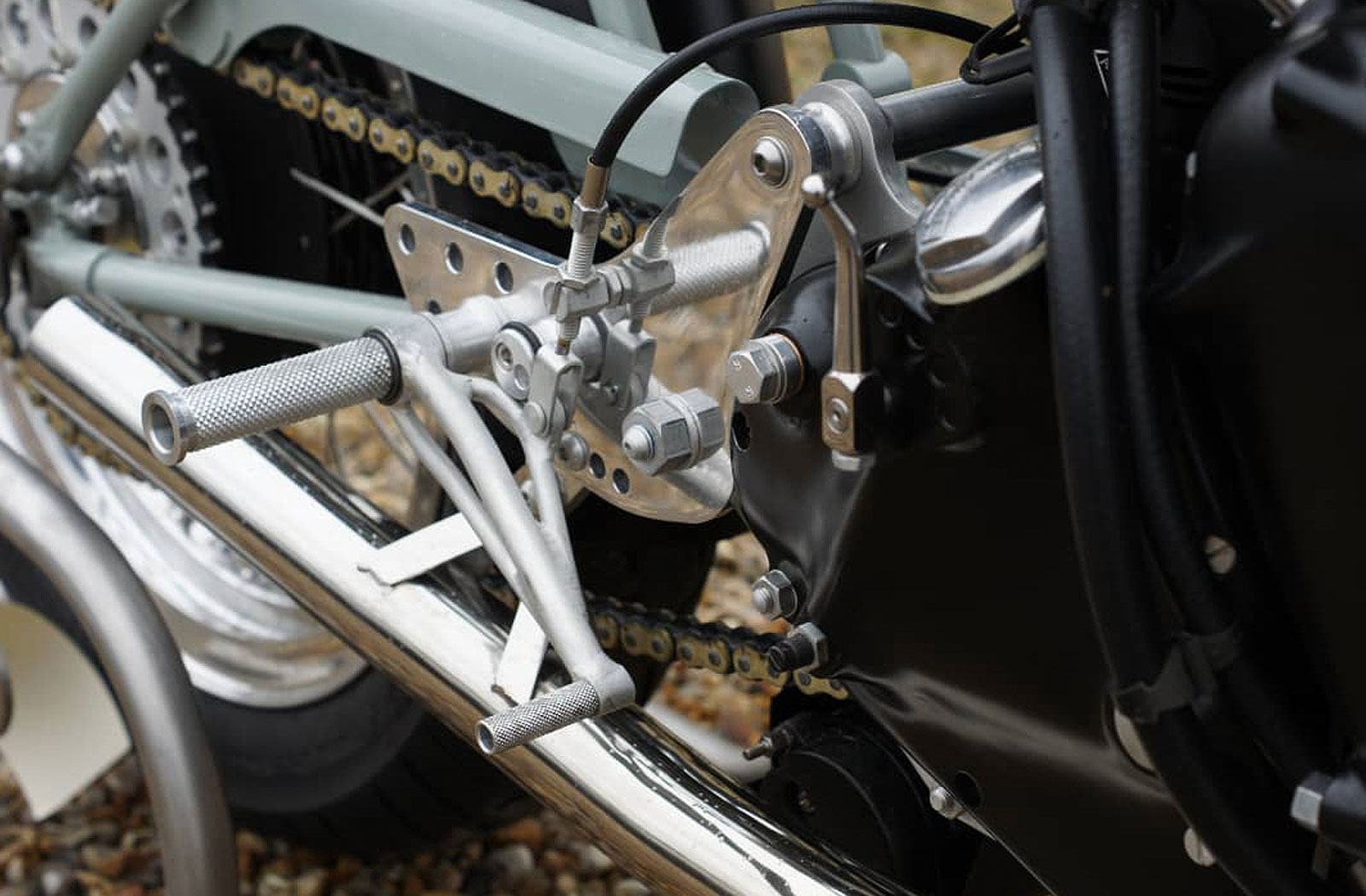 The finishing touch on this Vincent masterpiece is of course the grey-blue paintwork. It's a perfect match to Godet's race bike and is sure to turn plenty of heads when it hits the street.
Godet Motorcycles offer a range of base designs that can be ordered by customers including a cafe racer variant. They will also take on bespoke builds like this for those looking for something entirely different.
If my pockets were deeper I'd be knocking on their door tomorrow!