Meet the extraordinary Norvin, the crowned King of Café racers—a magnificent fusion of speed and history. This exceptional machine combines the powerful Vincent V-twin engine, known for its speed, with the illustrious Norton Featherbed frame, famous for its racing victories.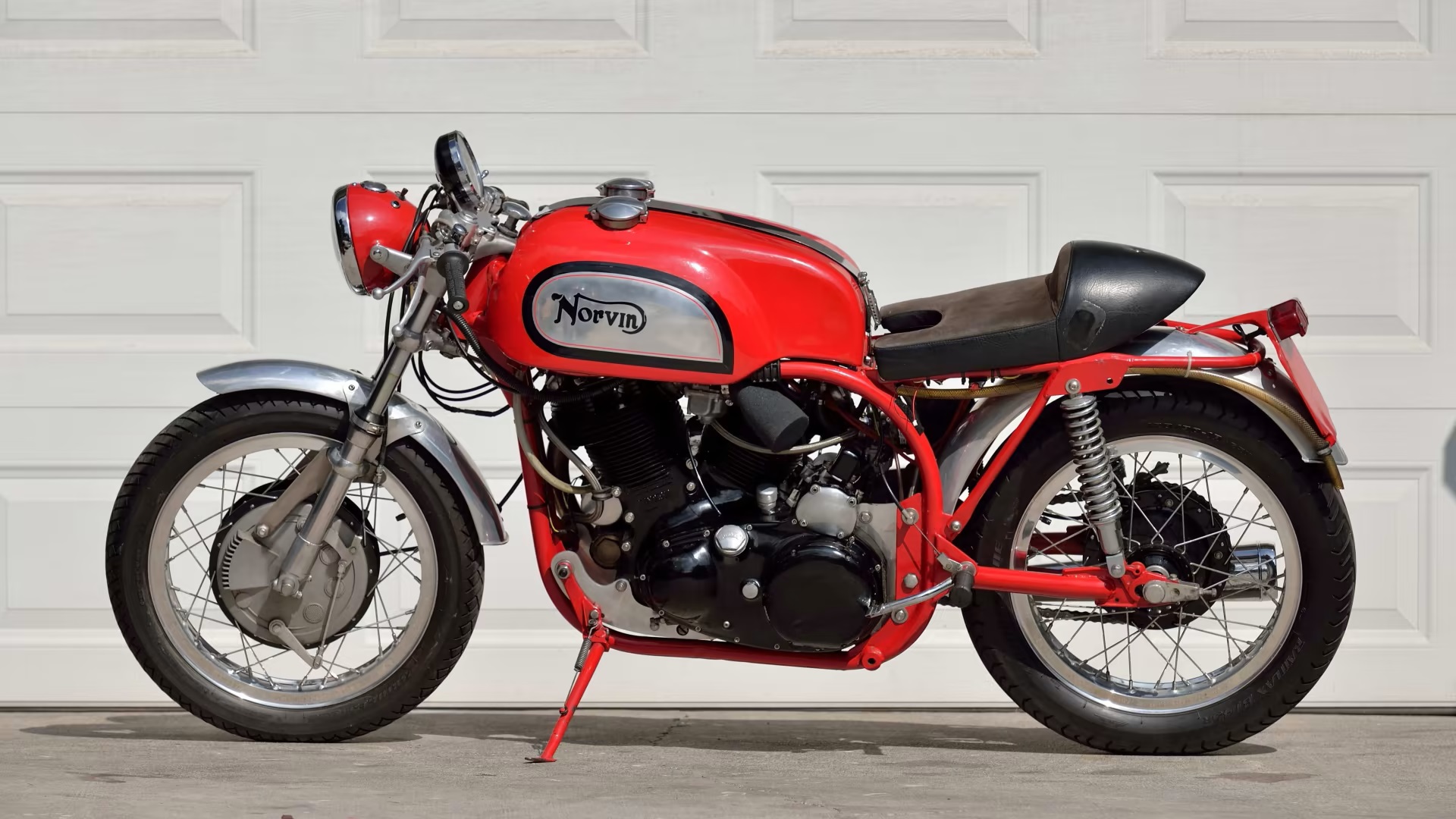 Designed by Rex McCandless, the brilliant Featherbed frame kept the aging Norton Manx competitive against newer multicylinder engines. Norton adopted McCandless' design after witnessing its impressive performance on the Isle of Man.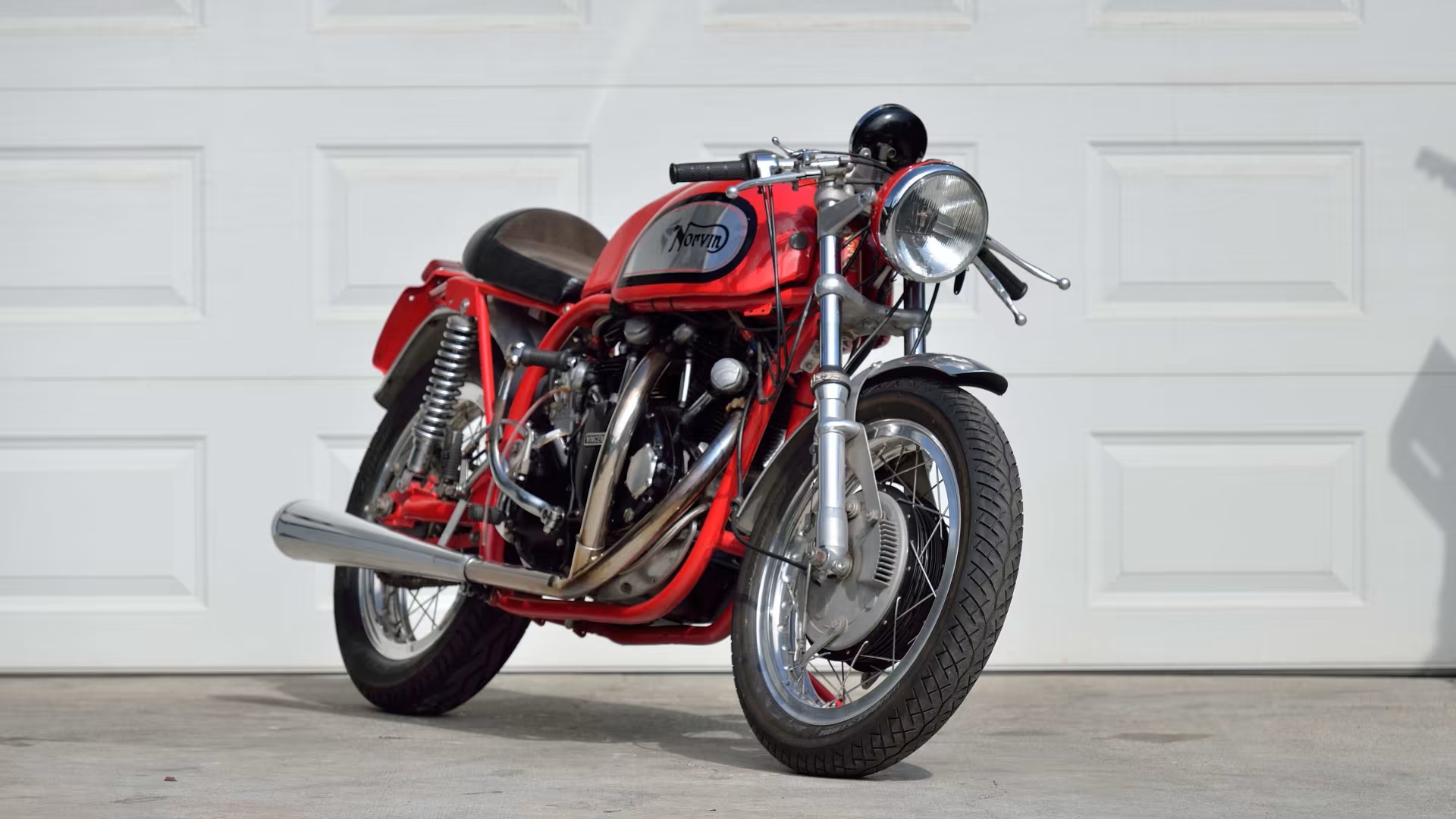 The Featherbed frame's popularity led to custom builders fitting alternative engines into the loops, creating iconic bikes like the TriTon and the Norvin. The first Norvin, assembled by John Surtees, featured a Black Lightning engine in a racing Manx chassis, setting the standard for ultimate café racers.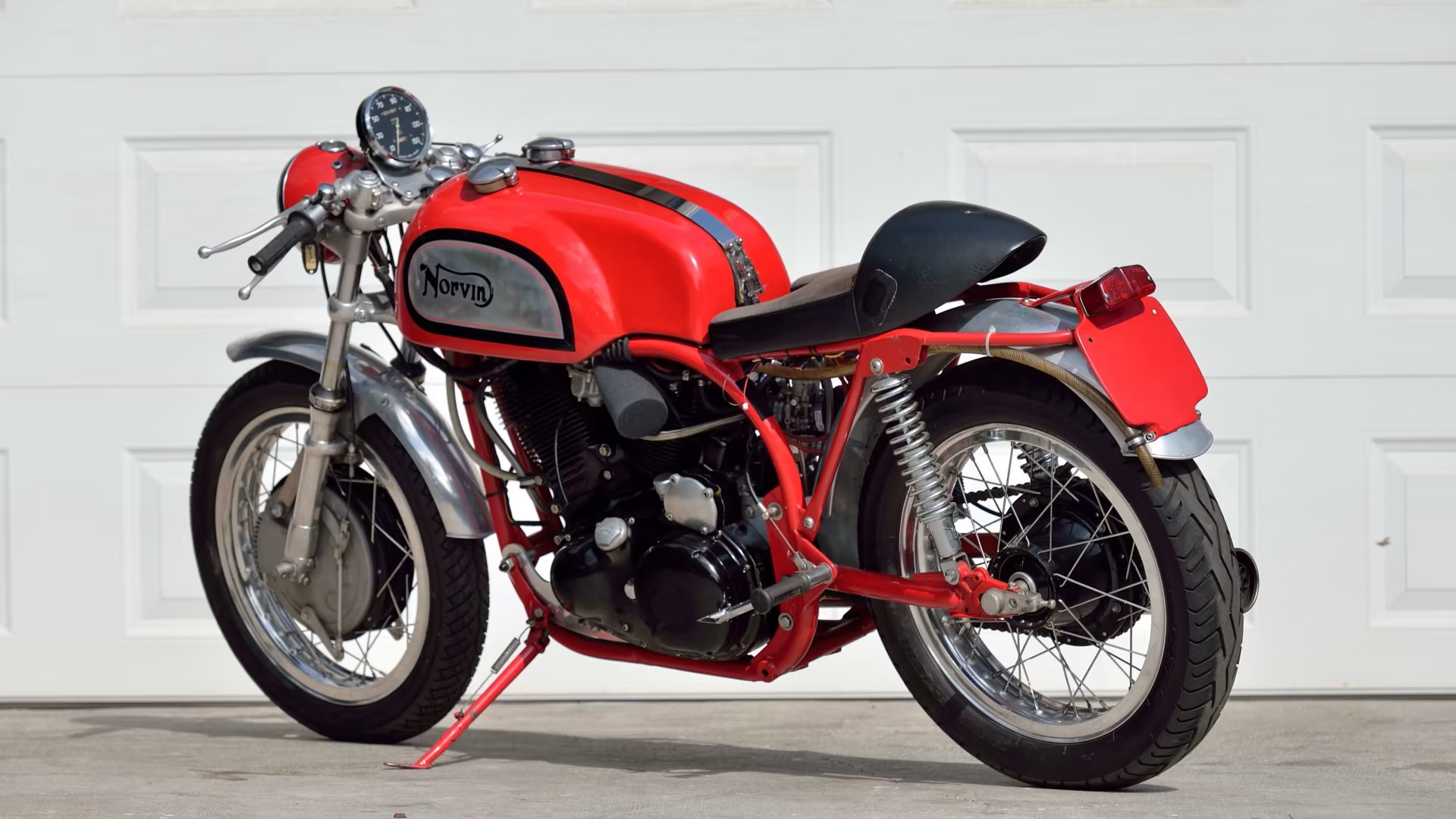 This stunning Norvin, crafted from a 1951 Rapide engine and a 1954 Norton Wideline Featherbed frame. It boasts a fresh engine equipped with modern pistons, an upgraded 12V alternator system with electronic ignition, a modern clutch, and flat-slide carburetors. Its Grimeca four-leading-shoe front brakes enhance its commanding presence.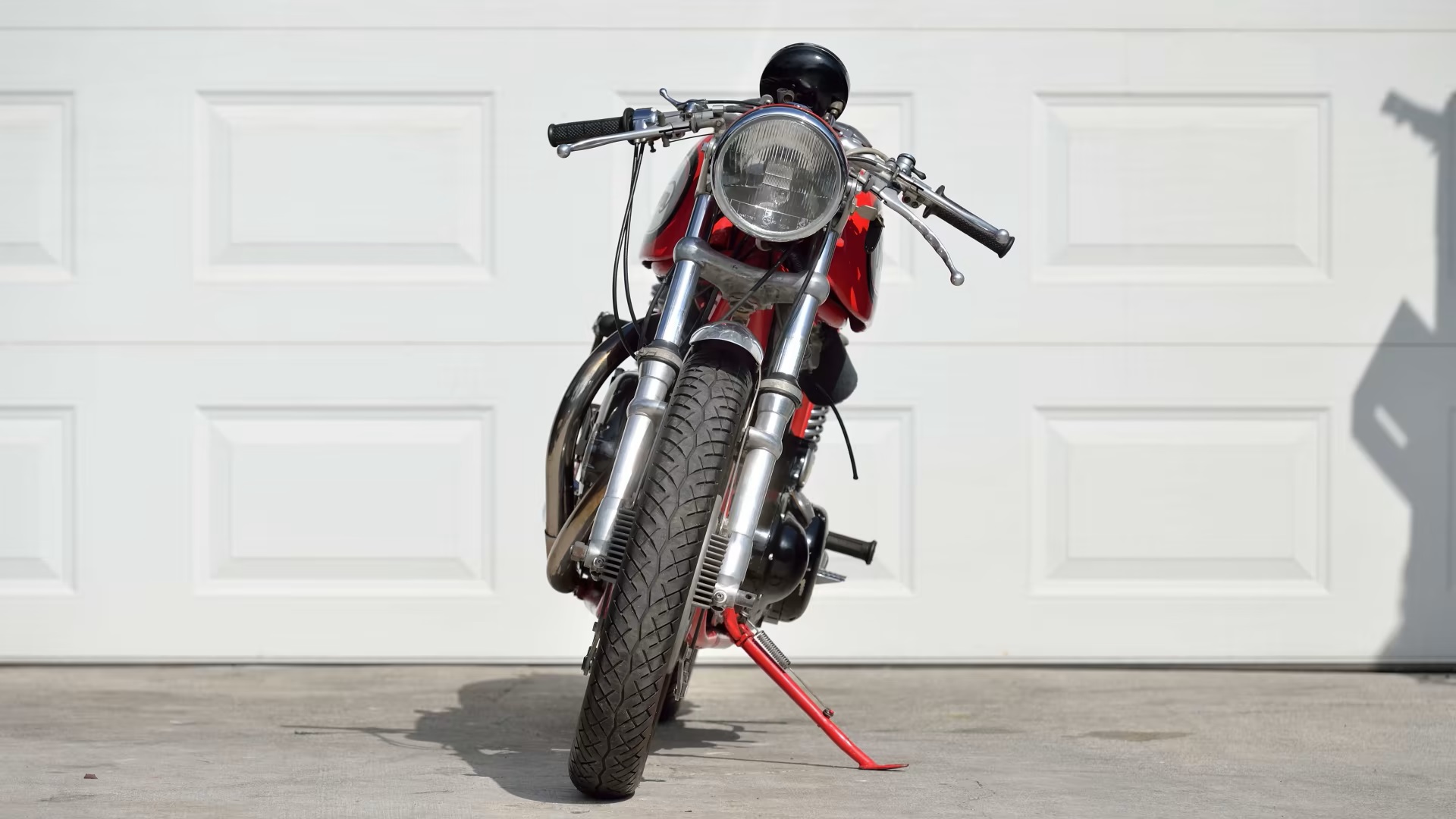 A true masterpiece of engineering and design, this burly and beautiful café racer exemplifies the Norvin legacy. A testament to the harmonious blending of iconic elements, it reigns as the epitome of a Norvin, perpetuating the rich heritage of the King of Café racers.
Source: Mecum Auctions