Michael Hammer's workshop, Hammer Kraftrad, is located in the northern reaches of Bavaria. So it's no surprise he loves his BMW's. Michael knows more about German K's than a Berlin raver and has more experience with horizontal twins than a 70's rock star. But this time around he's turned his talents to something different. Very different – a stripped-back Triumph Rocket III cafe racer.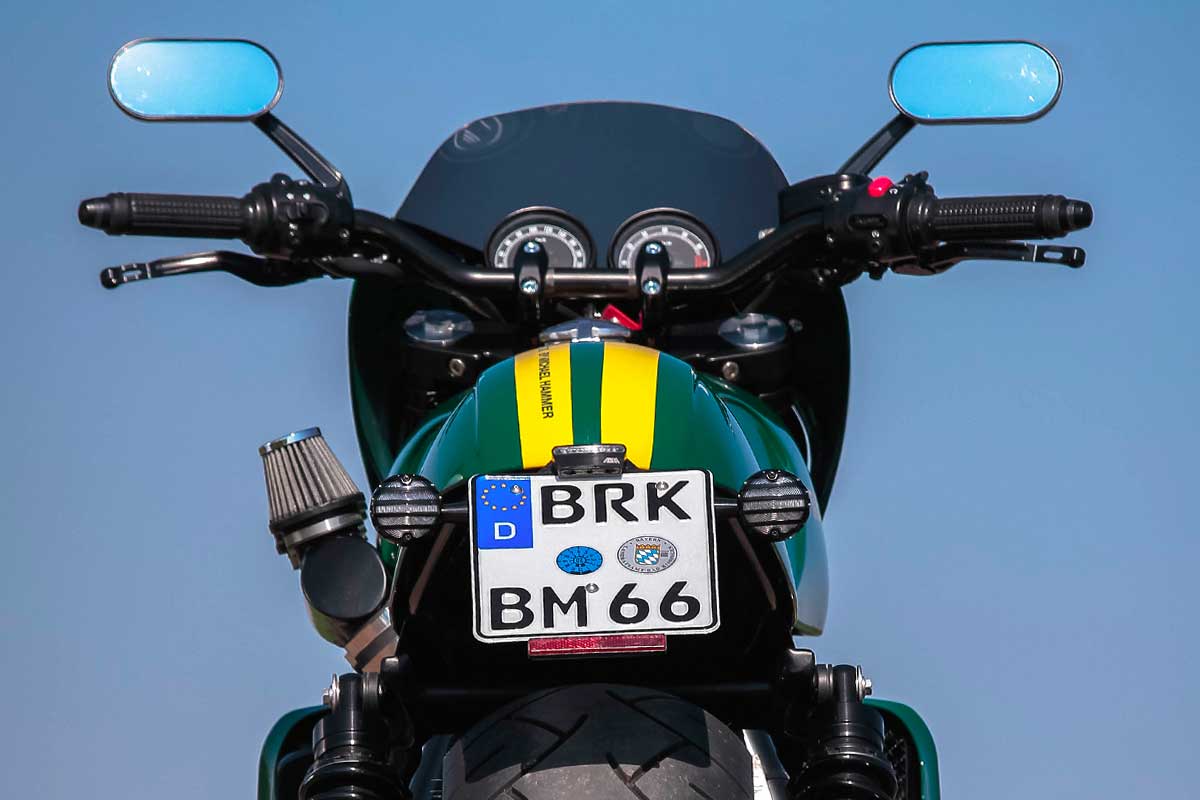 But this Triumph Rocket receives exactly the same treatment as all the bikes that have been made over by Michael in his one-man workshop. "I'm all about machines with honest technology," Herr Hammer explains, "built with craftsmanship and far away from the rest of the crowd. Something that's individual, purist and built to high standards".
And those standards are damn high. Because Michael's no stranger to this metalwork caper. He's spent much of his adult life massaging, beating and bending metal as part of his trade in blacksmithing. Sure, he played around with some early Beemers in his spare time but in 2013 he had a revelation.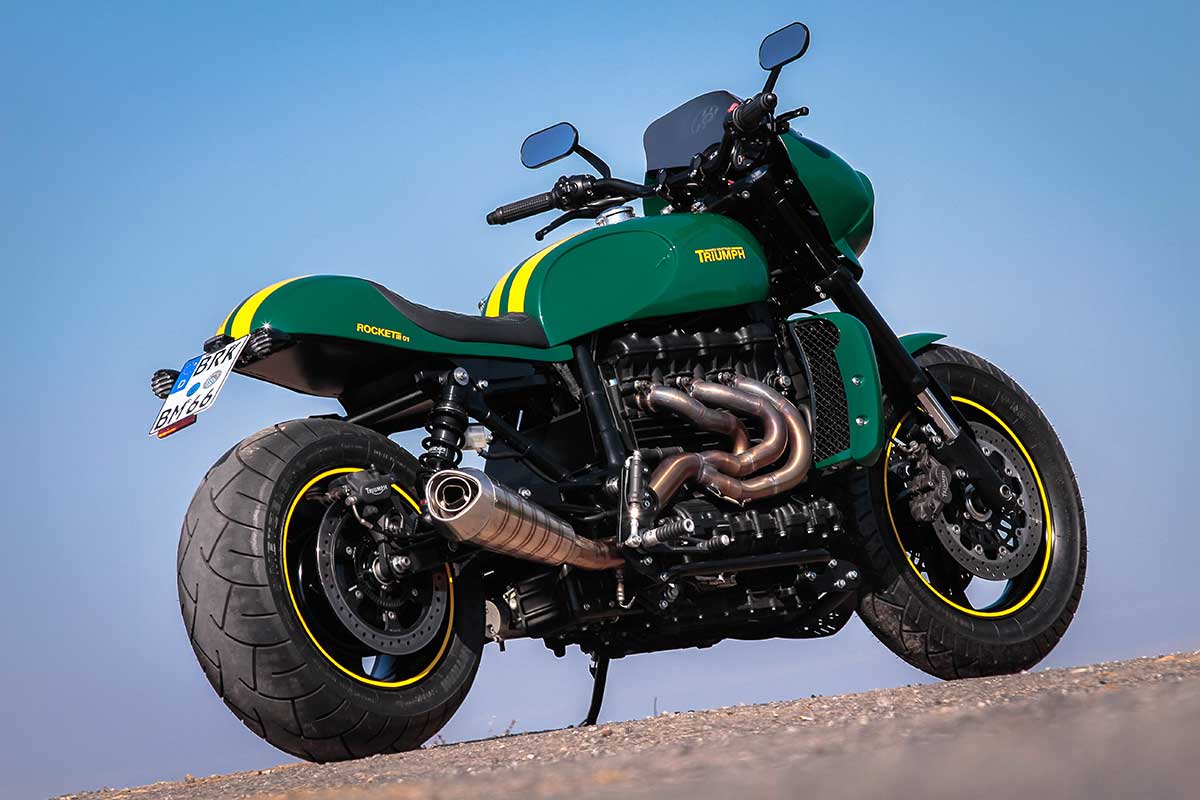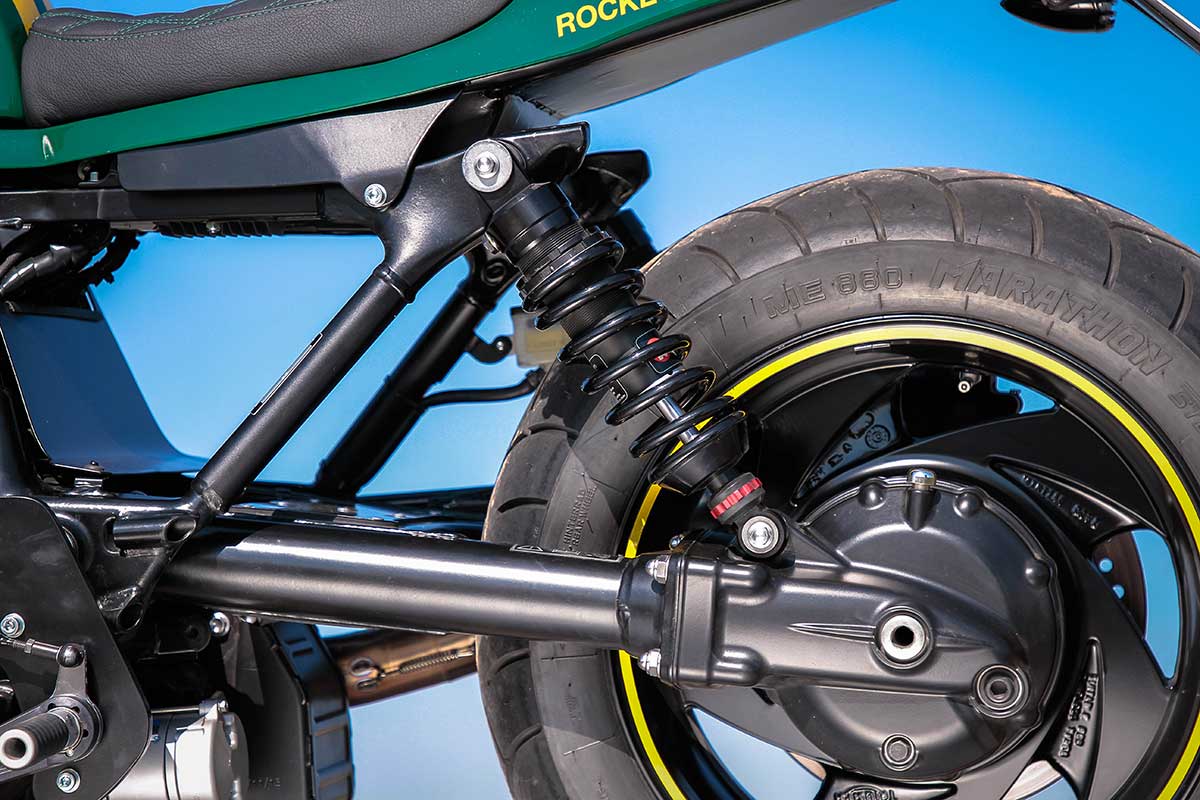 "I realised customizing motorcycles was what I really wanted to do," he explains. "And now the daily work I complete in my shop is a full-time job that I value every day." But his blacksmithing skills didn't go to waste. All those years spent smacking away at an anvil set him in good stead for his latest project.
There's more modified bodywork on display here than at a Brazilian Mardi Gras. Straight up, the fenders, the fairing, the fuel tank and seat base were all beaten out of alloy by Michael. It's easy to read out that paragraph and not take it all in. But check out the way it all flows together and has a nearly-stock look about it. That's damn hard to do, especially on a bike with dimensions like the Rocket III.
Helping his Triumph Rocket thunder towards cafe racer status is a set of rear sets, shifting some of the rider's weight over new superbike front bars. That's one step towards making this big British brute really handle. It's also got Wilbers shock absorbers out back and new springs in the front end. Which it'll need, as the engine's had a bit of a going-over. Not that the 2,300cc engine ever yearned for more poke. But it's now inhaling through a stack of K&N air filters and barking through a gorgeous Zard exhaust system. The injection system has also been given a bit of a tweak and now this Rocket's really ready to soar.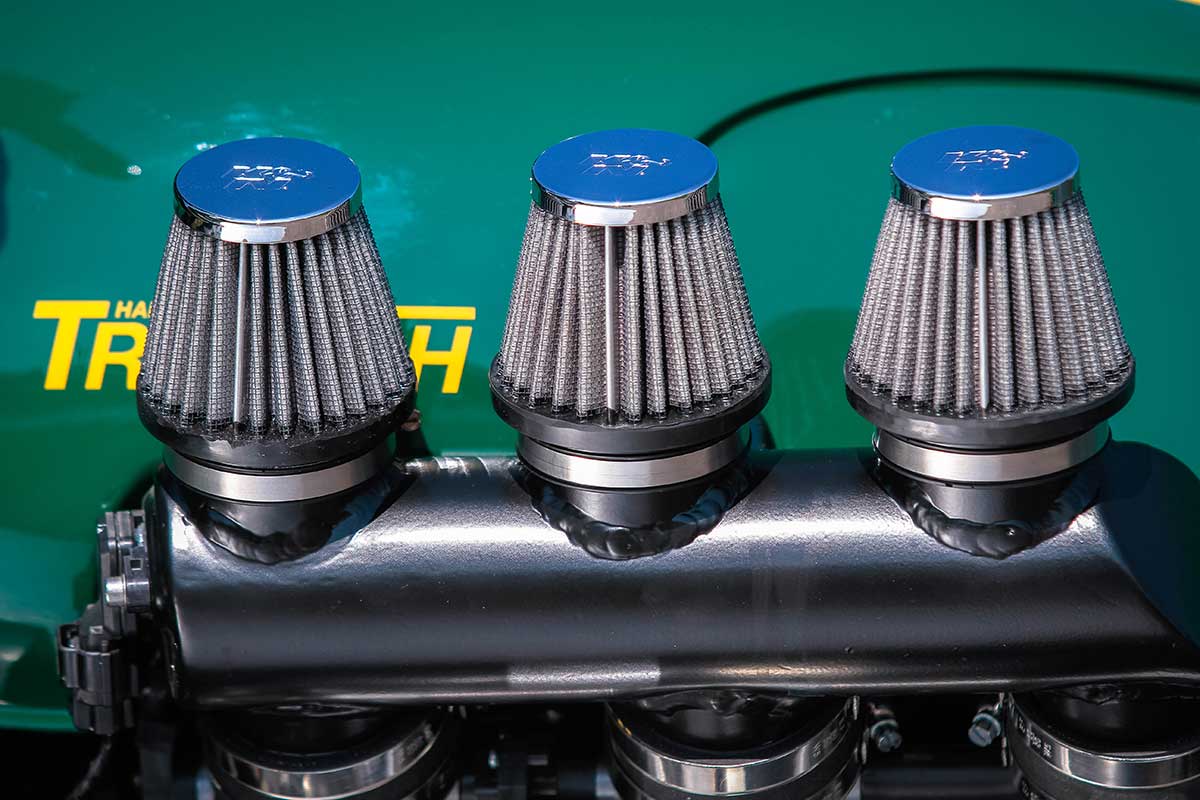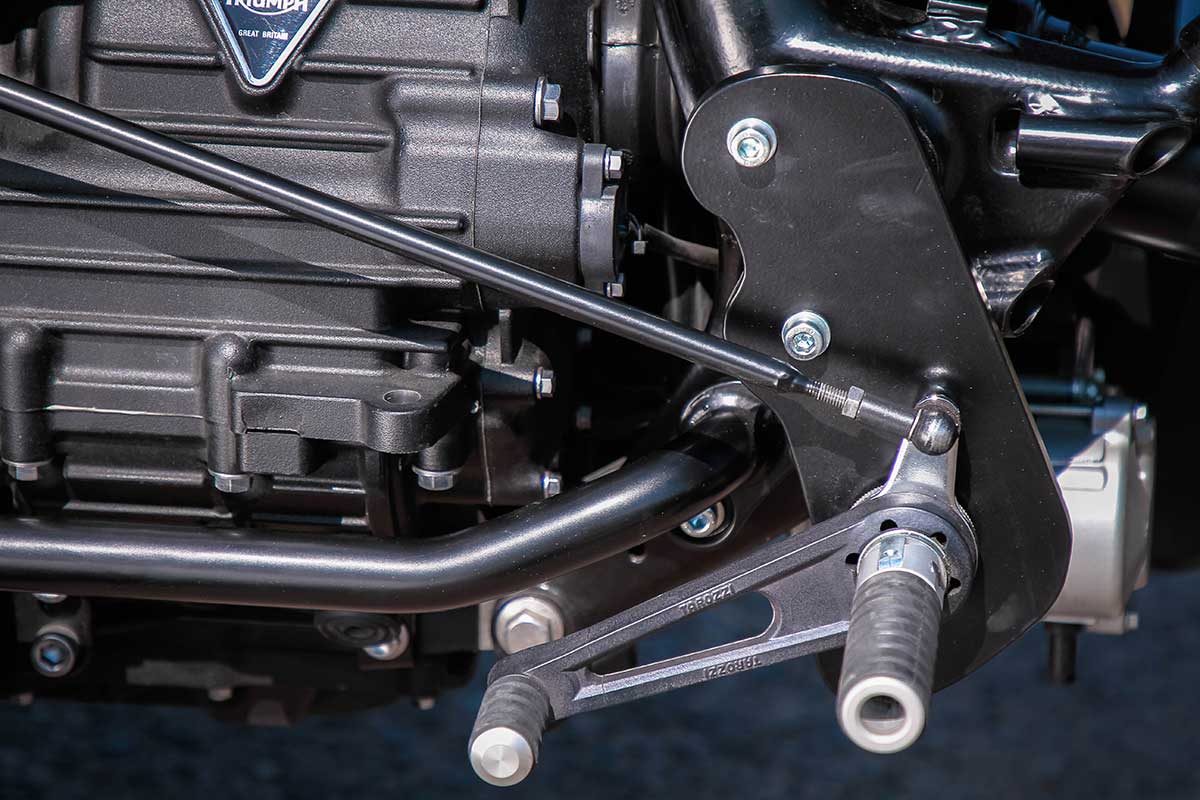 It rounds out a build that's equal parts head-turning, technically impressive and bombastic. But the best thing? This whole Triumph Rocket cafe racer has been built in accordance with strict local TÜV scrutineer expectations – a group of people who are such sticklers for the rules it even makes Germans feel uncomfortable.
Here's hoping it's not Michael's last tilt at something other than a BMW!
Story by Marlon Slack