It's fair to say that a hell of a lot of work goes into the custom motorcycles I feature. So much in fact that it can't all be covered in a single story. From sourcing the donor bike to designing and fabricating individual parts and right through to the final test ride, it's an incredibly involved process. So, in this special 'Building a Cafe Racer' series, I decided to delve deep into one builder's procedure. The builder in question is Sacha Lakic, the multidisciplinary designer who built what I still consider to be the world's best looking Honda CX500 cafe racer. This 3 part interview series with Sacha focuses on the development of his latest motorcycle, the BT02 Thruxman.
Sacha's impressive portfolio is a varied mix of automotive, furniture, architecture and product designs. Along with his passion for design, motorcycles have been a lifelong obsession, so it was only natural he would gravitate towards them. In 2015 he formed the Luxembourg based Blacktrack Motors, where he and his team build "exclusive, undiluted café racers." Now Sacha has reimagined Triumph's Thruxton R, inspired by none other than Norton's legendary Manx, the epitome of cafe racer styling and design. In Part 1 of this special series, we discuss the design development stage of the Blacktrack BT02 'Thruxman'.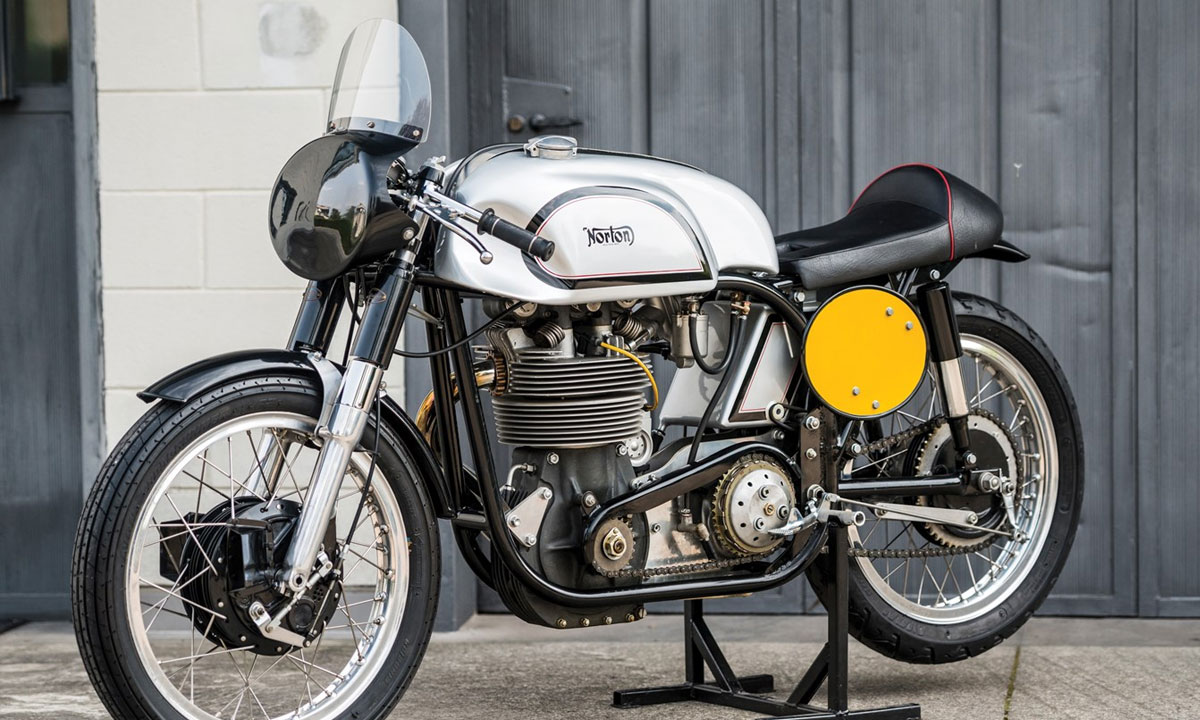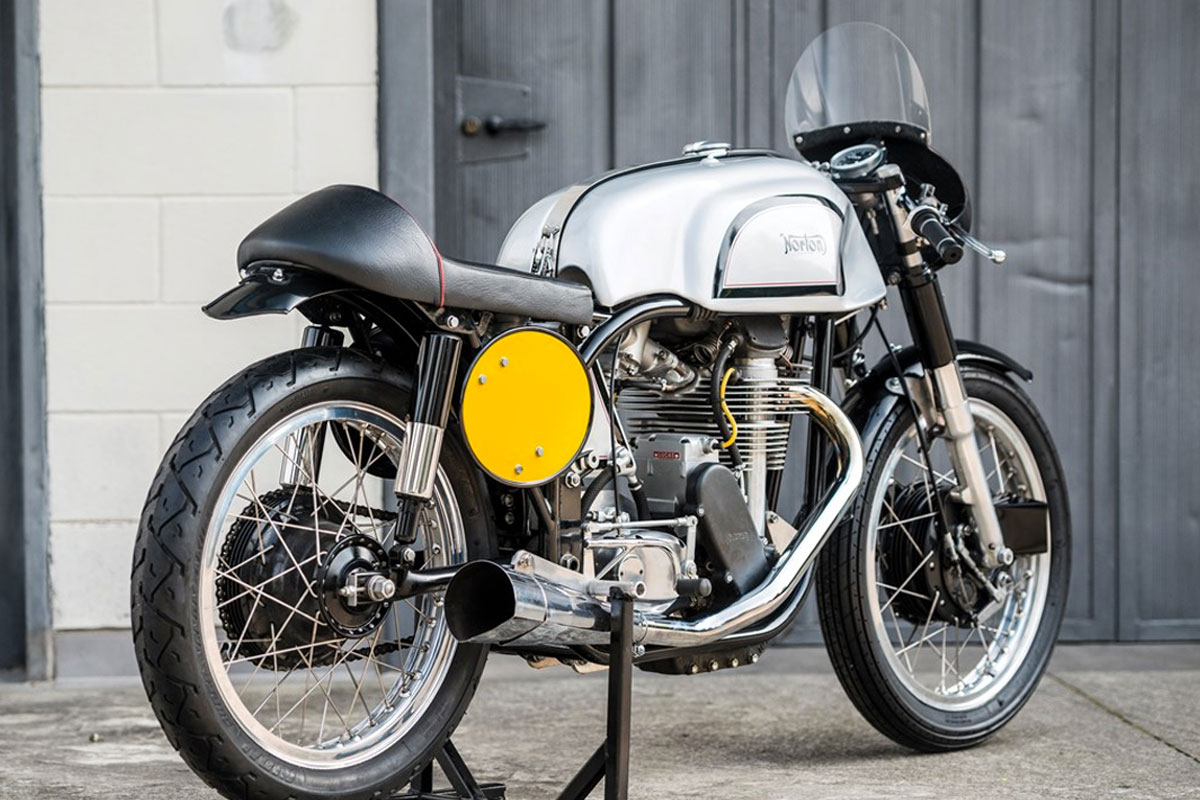 What inspired you to build a modern Manx?
Simply put, I am a huge fan of the Norton Manx 500! The Manx has become a true icon of design and sophistication. It is pure, simple, lightweight and the engine is represented very well in the design. I can't say it enough, but for me, the Manx is a masterpiece. Whenever I set out to design any cafe racer, I always go back to the original Manx for inspiration. I will let you in on a secret – for me, the Manx has been a muse for not just one but two of my motorcycles. The Voxan Black Magic was also inspired by the Manx but you can see that the two bikes are very different from each other.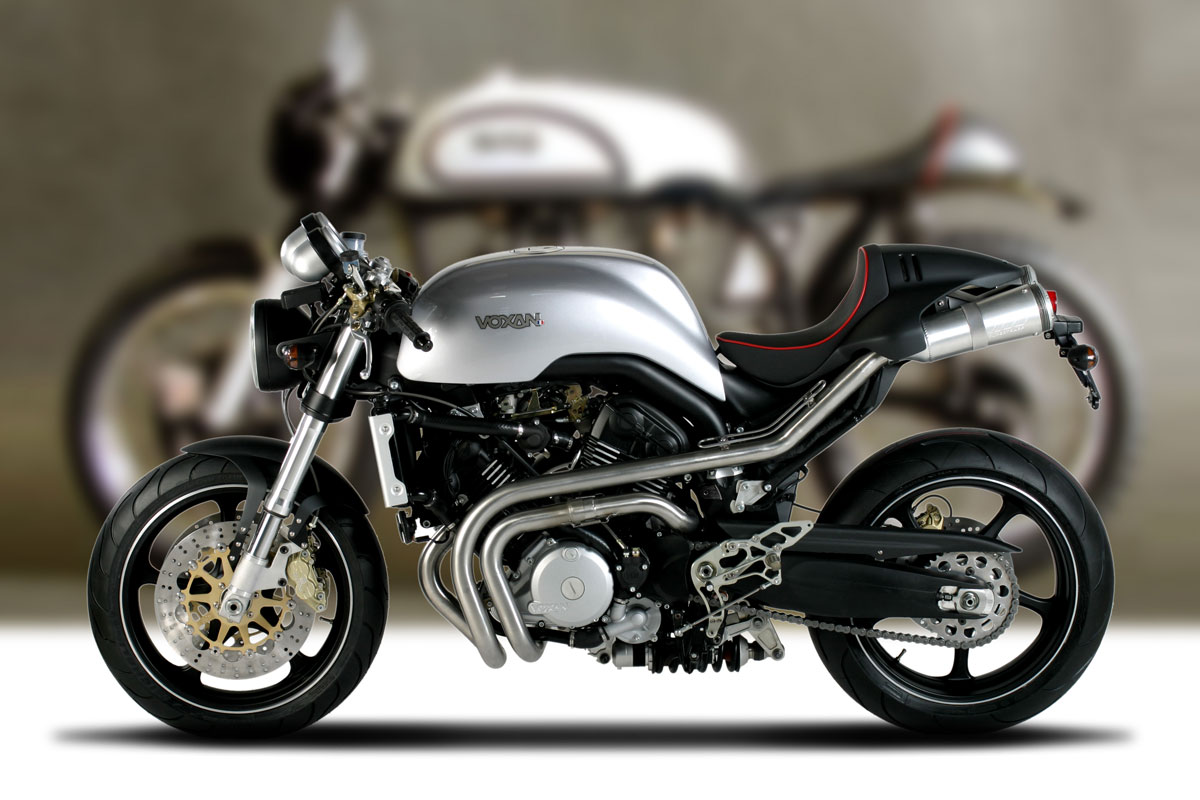 How did you come to choose the Thruxton R as the basis for the BT02?
In the summer of 2016, I bought a Triumph Thruxton R for personal use. I used it regularly for my everyday commute and it was while driving it that I realized that this bike could be a fantastic base for a modern Manx.
Certainly, there are huge differences between the Triumph Thruxton R and the Norton Manx 500 but there are some subtle similarities as well. The biggest difference is that the Manx is powered by a single cylinder while the Triumph Thruxton R runs a parallel twin thus making it a bit bigger and heavier. 
But I decided to focus on the similarities, for instance, both bikes have similar side view architecture. If you look at the Thruxton R from the side, you can't tell that it has two cylinders. Another design similarity I saw was the cooling fins on both of the engines even though the Triumph has a radiator. I also really liked the configuration of the engine and the overall balance of the Triumph Thruxton R.
And lastly, both are English bikes so the interpretation of a Manx using a Thruxton R donor seemed like a good idea.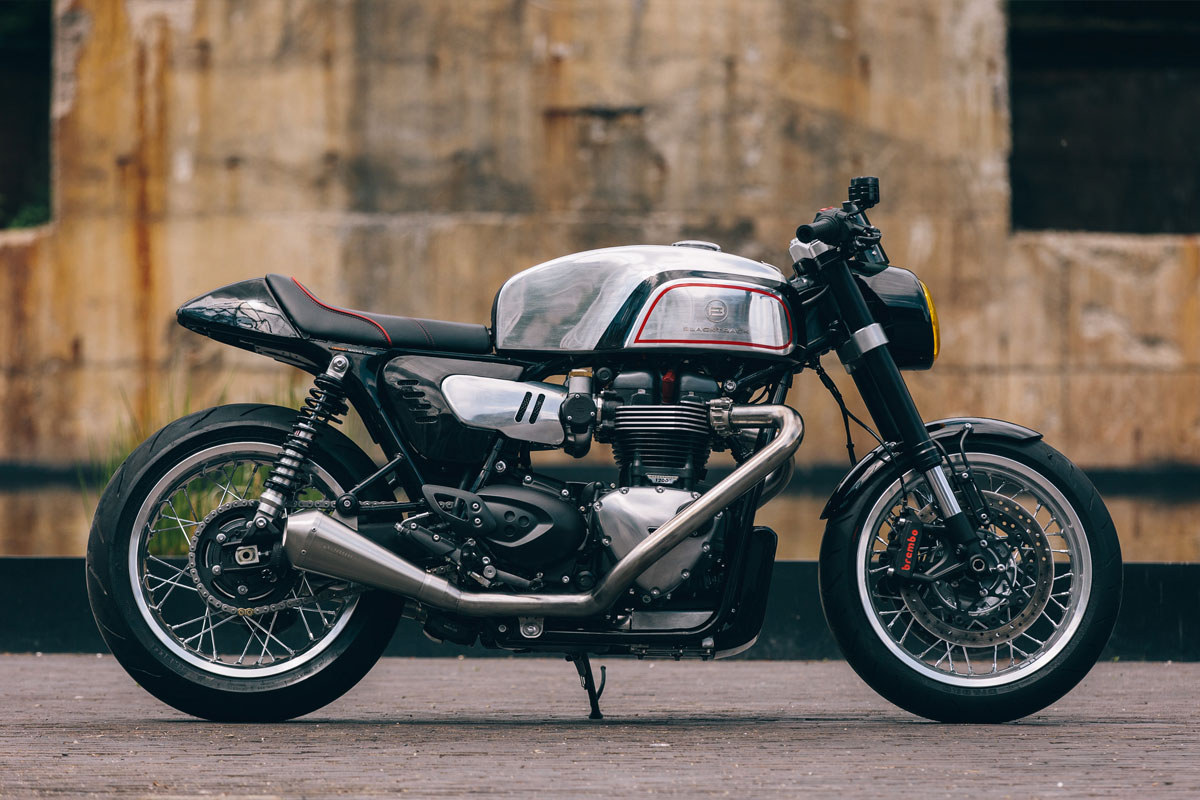 What tools and processes do you use when developing your concept?
I use the most efficient tool ever – a pen and paper. I feel sketching directly on paper is the easiest, the most effective and the shortest way to express emotions and ideas. I have always loved to sketch and I still sketching today. You will never catch me without my drawing pad and some pens.
When I am developing a concept, I sketch endlessly and until the last detail is expressed on paper. My aim is to get the exact proportions and details in my sketch. Once I am satisfied with the overall sketch, I move from pen and paper to modern techniques.
The more technical parts such as the triple clamps are designed using a 3D rendering process. We build them using 3D software so that they can be made using a CNC machine. I try to use the most updated and advanced technology wherever the design demands.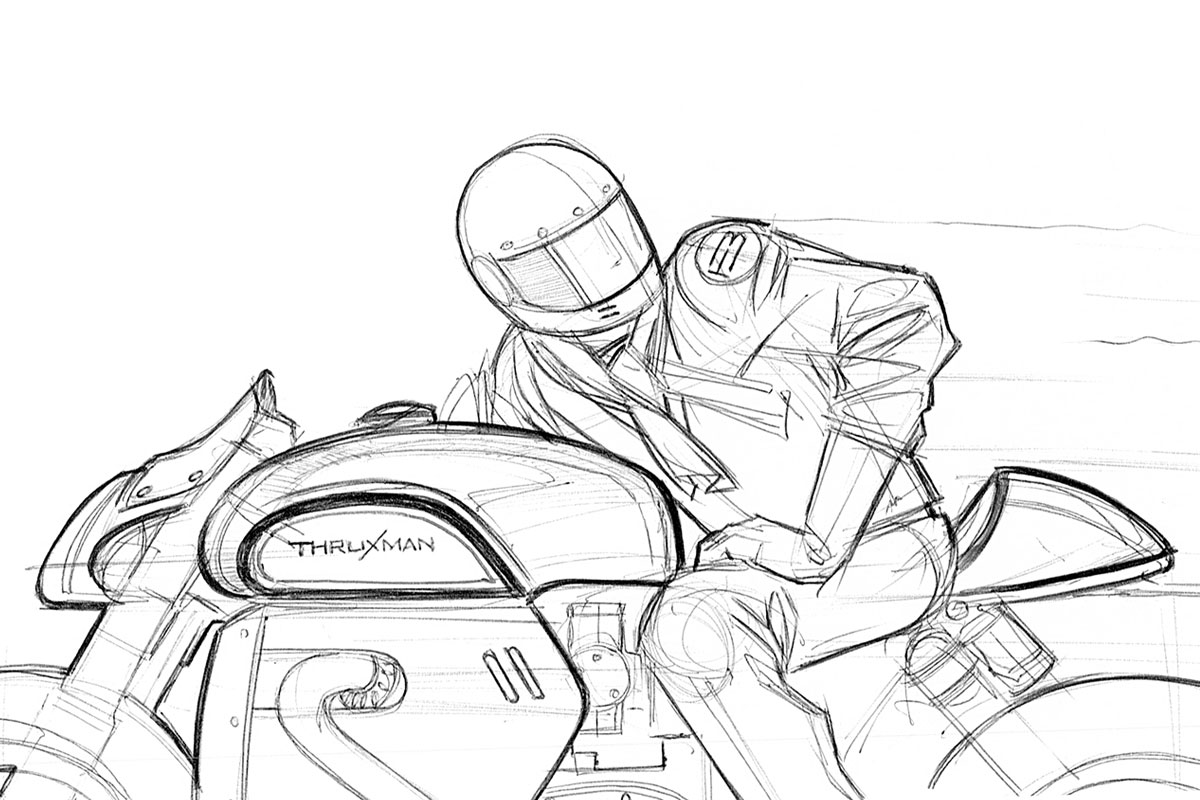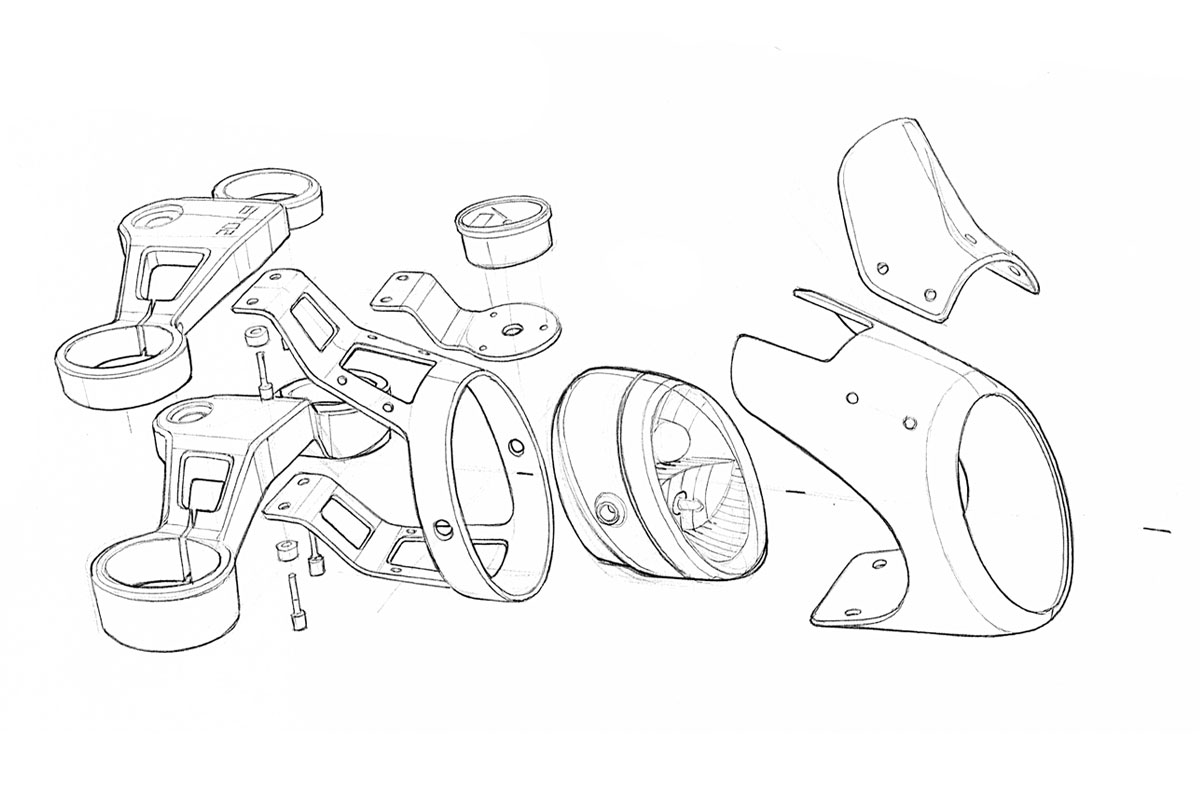 For some parts on the BT02 like the fuel tank, which was entirely handcrafted, I enlisted my skilled friend Ludo from Metz in France to help translate my vision into reality. Likewise, for the hand-stitched leather seat, I invested time finding the talented Swann from Paris. It is very important for me to pay special attention in selecting all the people who would be working with my team.
Overall, I can tell you that all my methods are very visual and I want to see my designs in 3D, and wherever possible, touch and feel how the components feel. I really enjoy this contrast of pen and paper vs the 3D modelling as its a good mix of tech and emotion.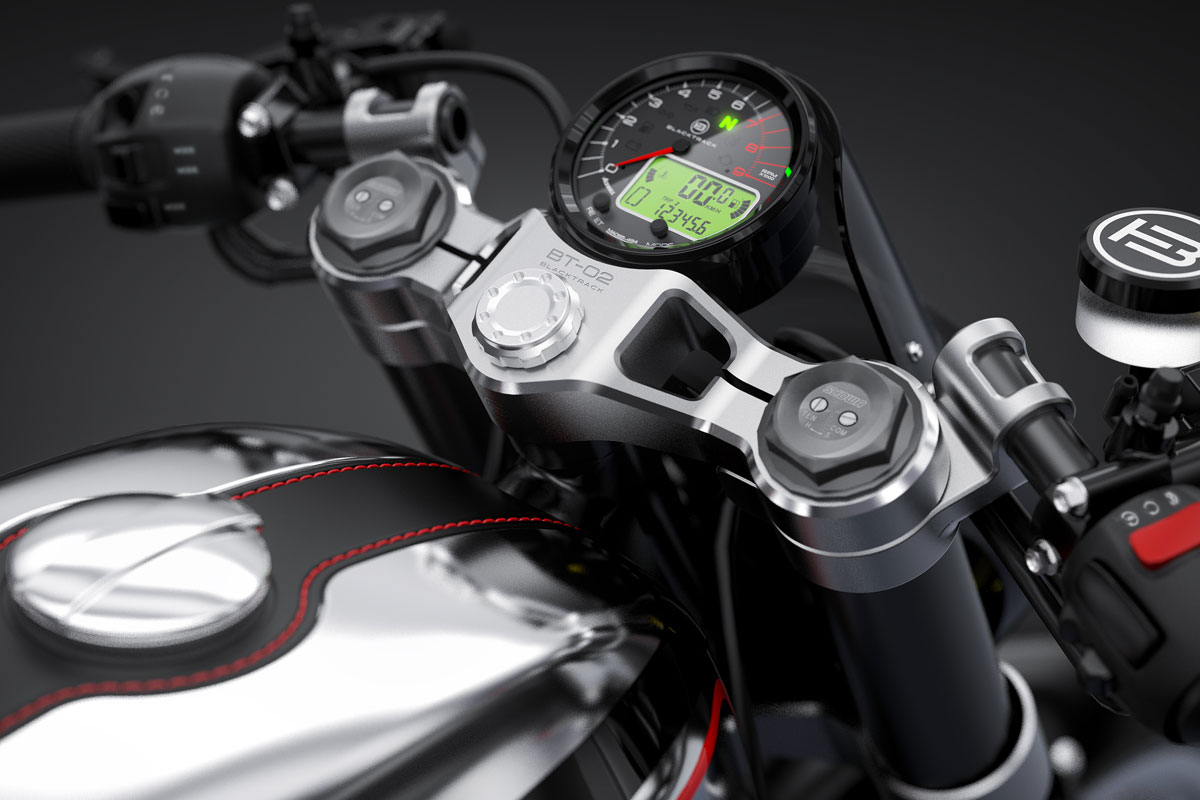 When you designed the bike were you focusing on transforming just its appearance?
Whenever I build a custom bike, I try to improve the bike aesthetically and also dynamically. I believe that good design is something that doesn't need any explanation. I want people to understand my concept just by looking at the bike and in BT02 it is very obvious.
The Triumph Thruxton R is already a very sexy bike and it was a great challenge to make this bike look even better. All the changes I plan have to be practical. I focus on functional design keeping in mind the performance and the safety.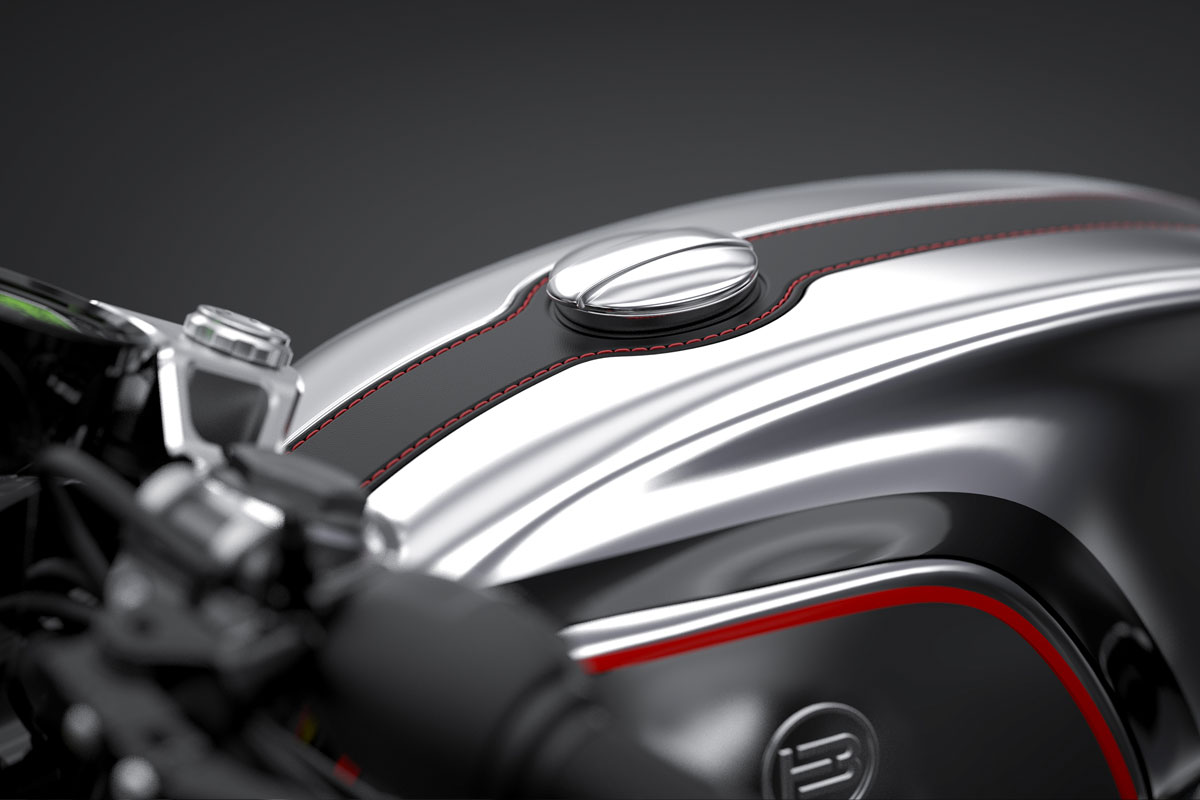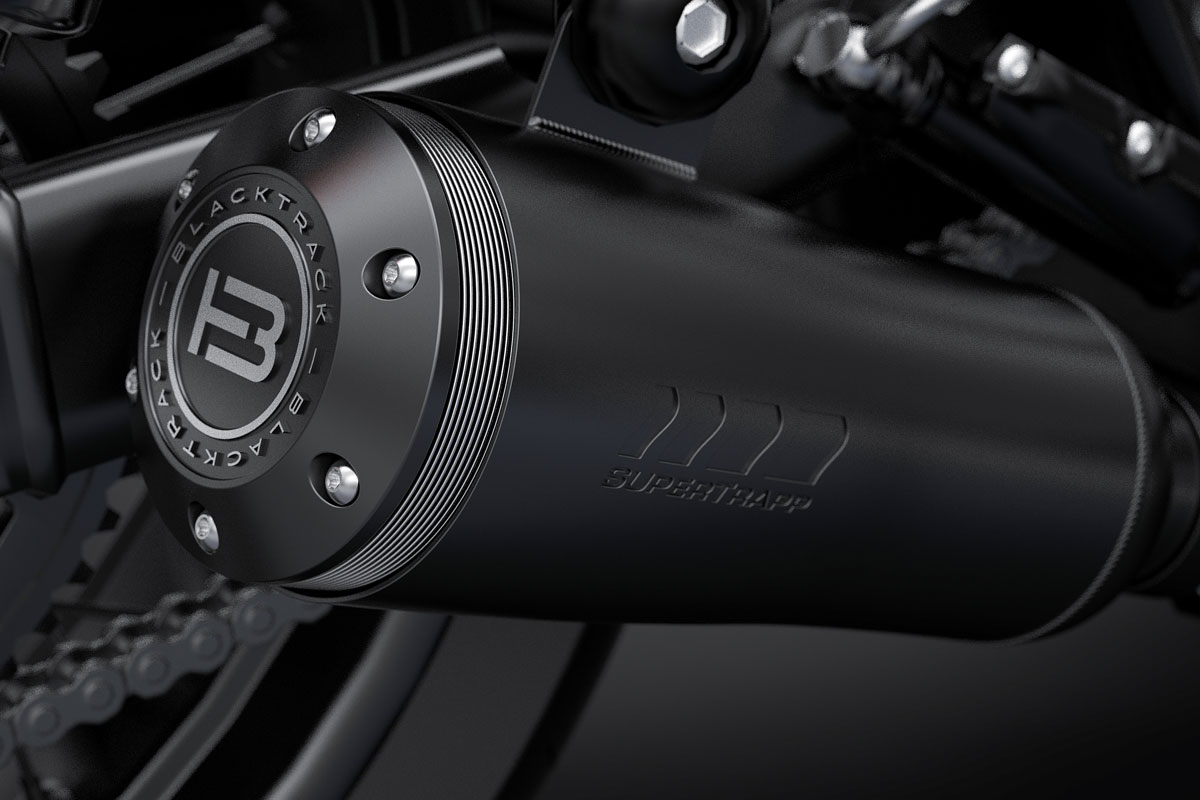 How do you decide when your concept is finished and it's time to build?
I sketch, sketch, sketch until I feel I am 100% satisfied with the result. Once I have the final sketch, I process that either using 3D software or by clay modelling to see how the design actually translates and to get a feel of the overall balance. I sometimes even print it full scale to understand the overall impact. This is the perfect time to make any changes or tweaks in the final design. Once everything looks and feels good, it's time to build!