The Triumph Rocket 3 is a lot of things. A monstrous cruiser. A torque powerhouse. A modern classic. But it can also be the blanket that the proverbial mouth-breathing, knuckle-dragging, bumbag-wearing crowd gravitate to. They commission bikes adorned with chrome and airbrushed women riding dragons. Such bikes need rescuing and Germany's Hammer Kraftrad are the people to do it.
"When the bike came into our custom garage in the beginning of March 2019 it was fully wrapped in chrome and skulls," Michael Hammer says. "There were no chrome parts on the market that hadn't been added to it!" Michael decided the bike needed to be stripped back and made into something really special. It was indeed Hammer time.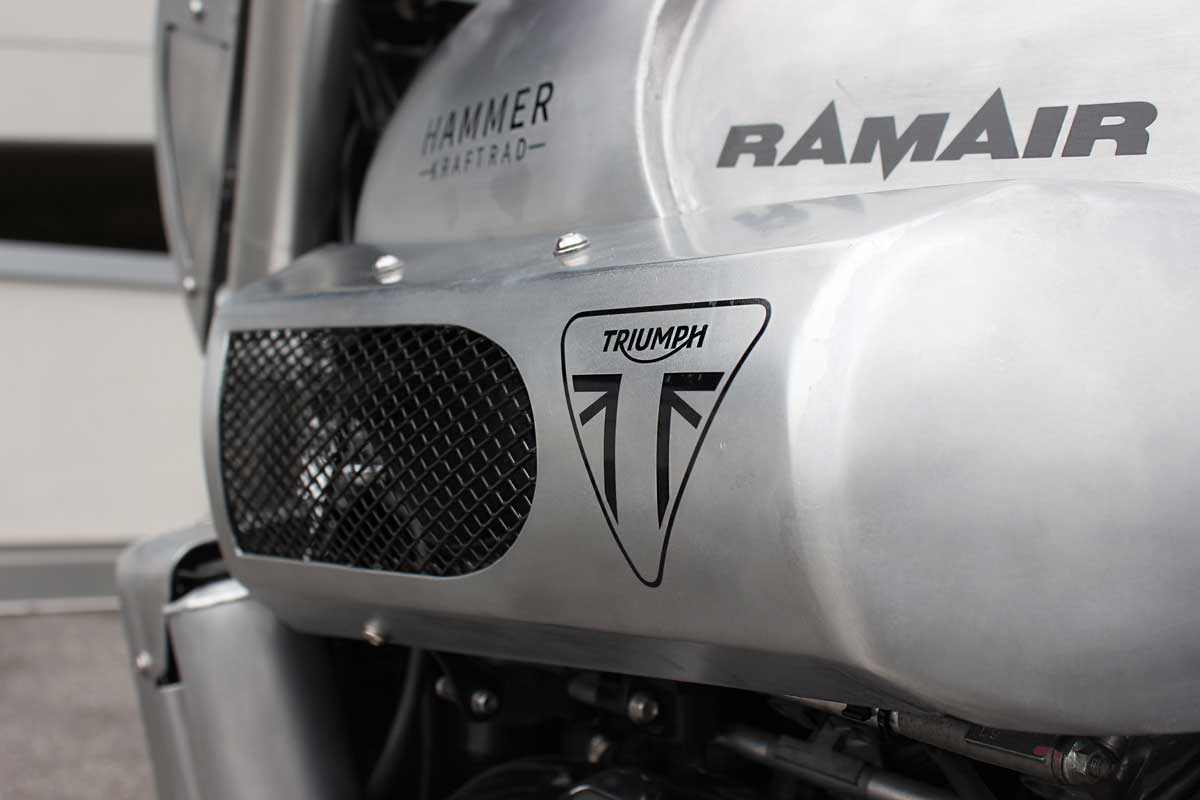 Right away, Hammer Kraftrad had an edge. They'd recently finished another Triumph Rocket 3, a glorious roadster that also graced these very pages. But this time the project was to be even more stripped back and raw, 'We wanted everything at minimum to reveal the true beauty of the beast," Michael says.
And there is true beauty hidden under those cruiser lines, with the slab-sided 2,294cc triple engine taking centre stage in a twin-shock frame. But it sits under a pile of nondescript, bulbous factory bodywork. It would take a careful eye and some incredible workmanship to bring that out. Lucky Michael's the man for the job.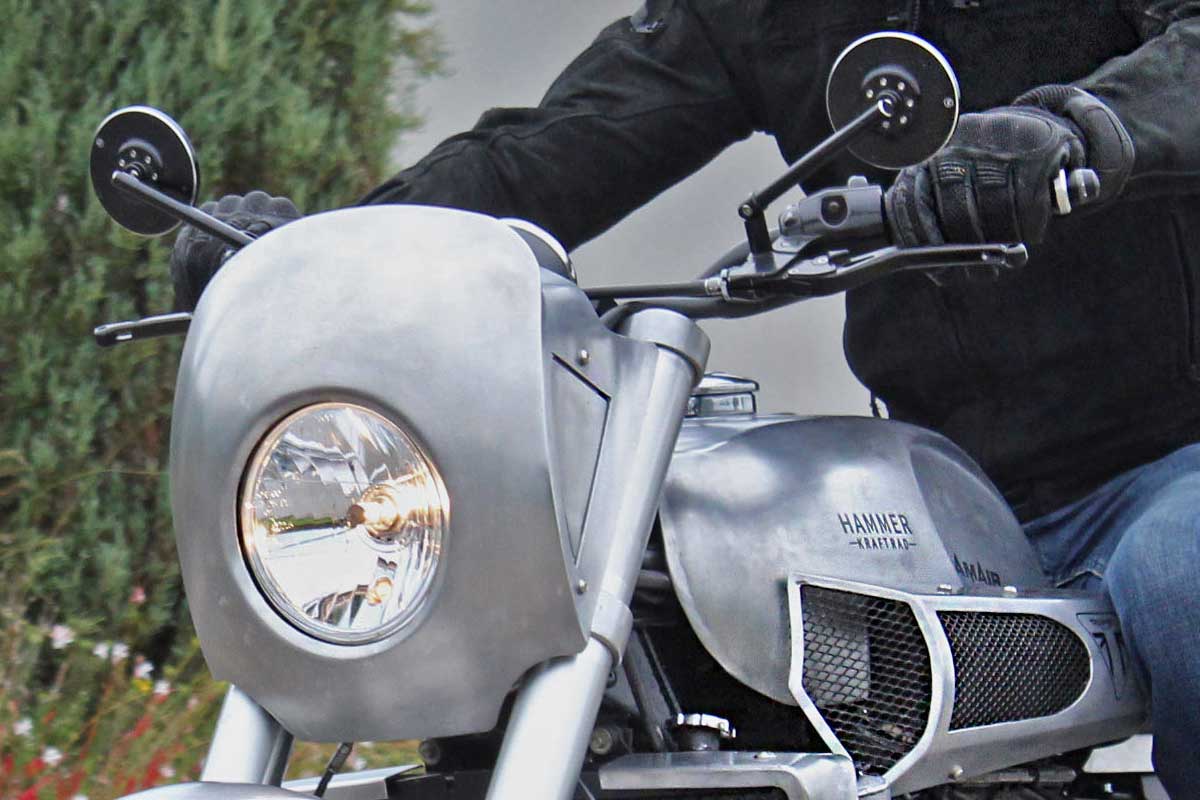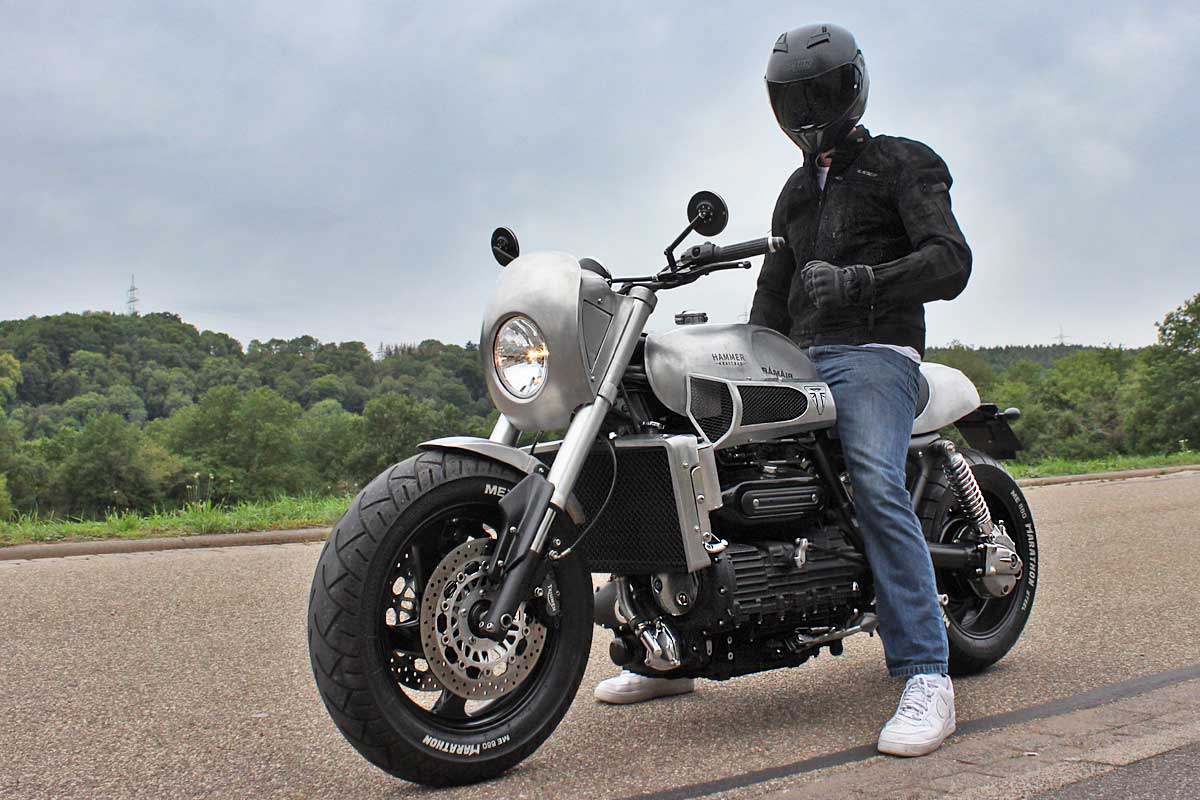 In case you're not across Michael Hammer and the work that he does here's a bit about the man himself. He's a blacksmith by trade. Not a boilermaker, not a toolmaker, but an honest-to-god blacksmith. He knows his way around a hammer and anvil
This Triumph Rocket 3 is a perfect example of the magic that Michael can do. Just about everything on the bike is handcrafted. The seat pan and cowl. The tank, with its perfectly crisp knee cutouts. The radiator shroud. The Ramair intakes. The headlight, with the perfectly even gapping on both sides. That, ladies and gentlemen, is fit and finish. And he's right to show it off.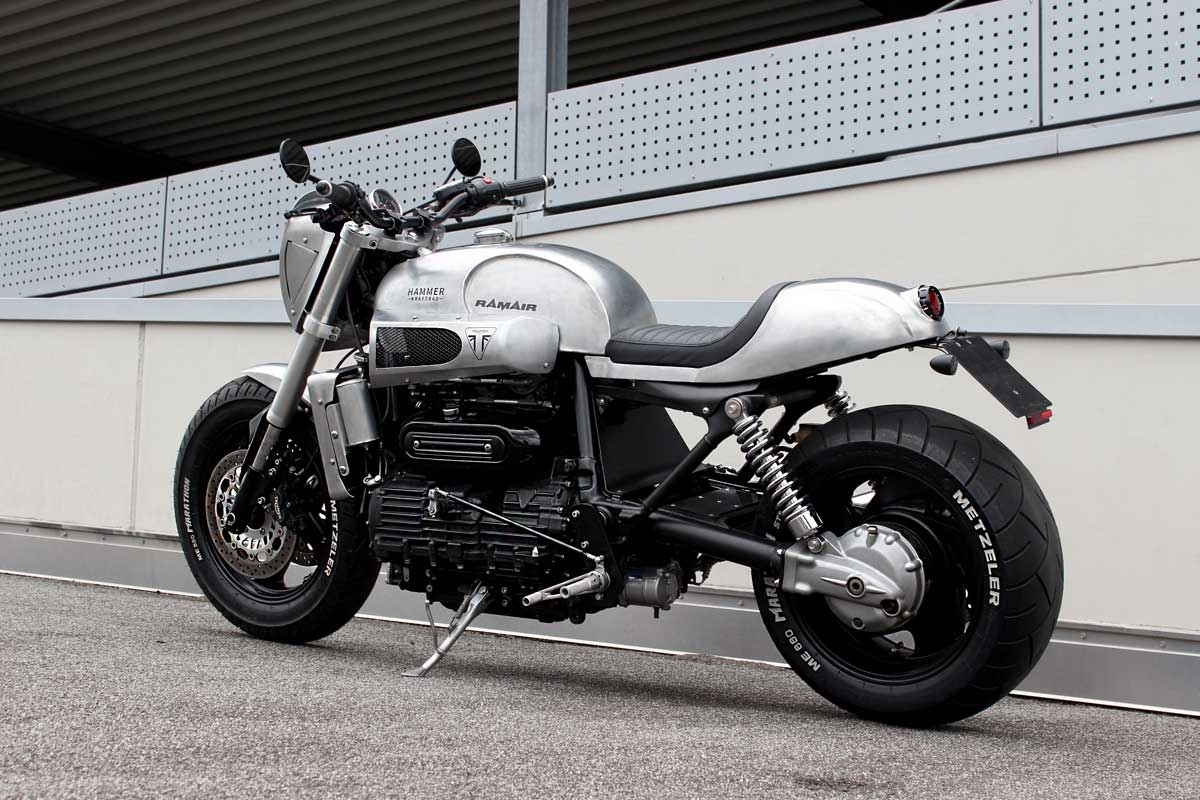 "Unlike the first Rocket 3 build this hasn't been painted," Michael says. "Not only does that emphasize our passion for metal and crafting skills but over the years the patina of the body will tell more stories about the bike and its rider than a coating ever could."
And mark my words, it'll have stories to tell. Decked out with some mild engine work and a new Zard exhaust system, this Triumph Rocket 3 has it all. Impeccable bodywork, a gorgeous stance and styling that places it among the best custom Triumphs we've ever seen.
Story by Marlon Slack