We have to say readers rides have quickly become our favourite addition to the site in years. we've been overwhelmed with the number and quality of the Cafe Racers being sent in. That said it takes a fair bit of time to sift through everything we receive so if you've sent me your bike and haven't seen it featured yet hang in there, it could be in my next post!
These are the Cafe Racers sent in by our readers that stood out from the crowd. Hope you enjoy seeing them as much as we have.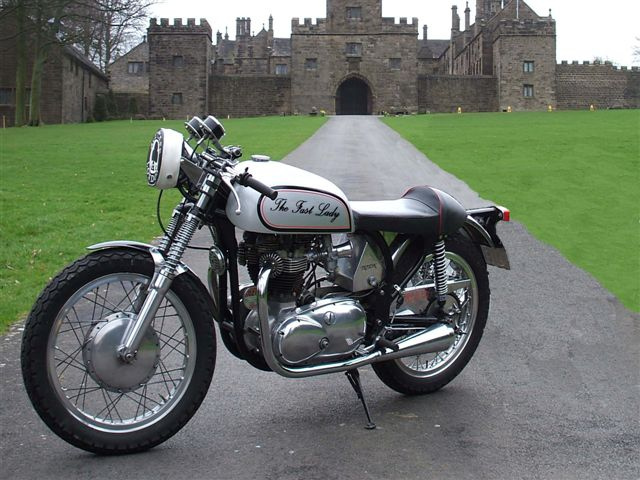 1959 Triton from Iain:
"One of the original bikes from the 60's. Still going strong and looking better than ever".
Stan's 1971 Norton Commando 750 Cafe Racer
"40 years ago our Sunday Morning Ride was from Alice's to San Gregorio, down Hwy 1 and then back over the Coast Range to The Valley. I rode a Triumph 650 Cafe those days…but I always wanted a Norton.
In 1992, with guidance and encouragement from Phil Radford, proprietor of Fair Spares America, this 1971 Commando was stripped to the frame and we started the creation of a unique British Ride."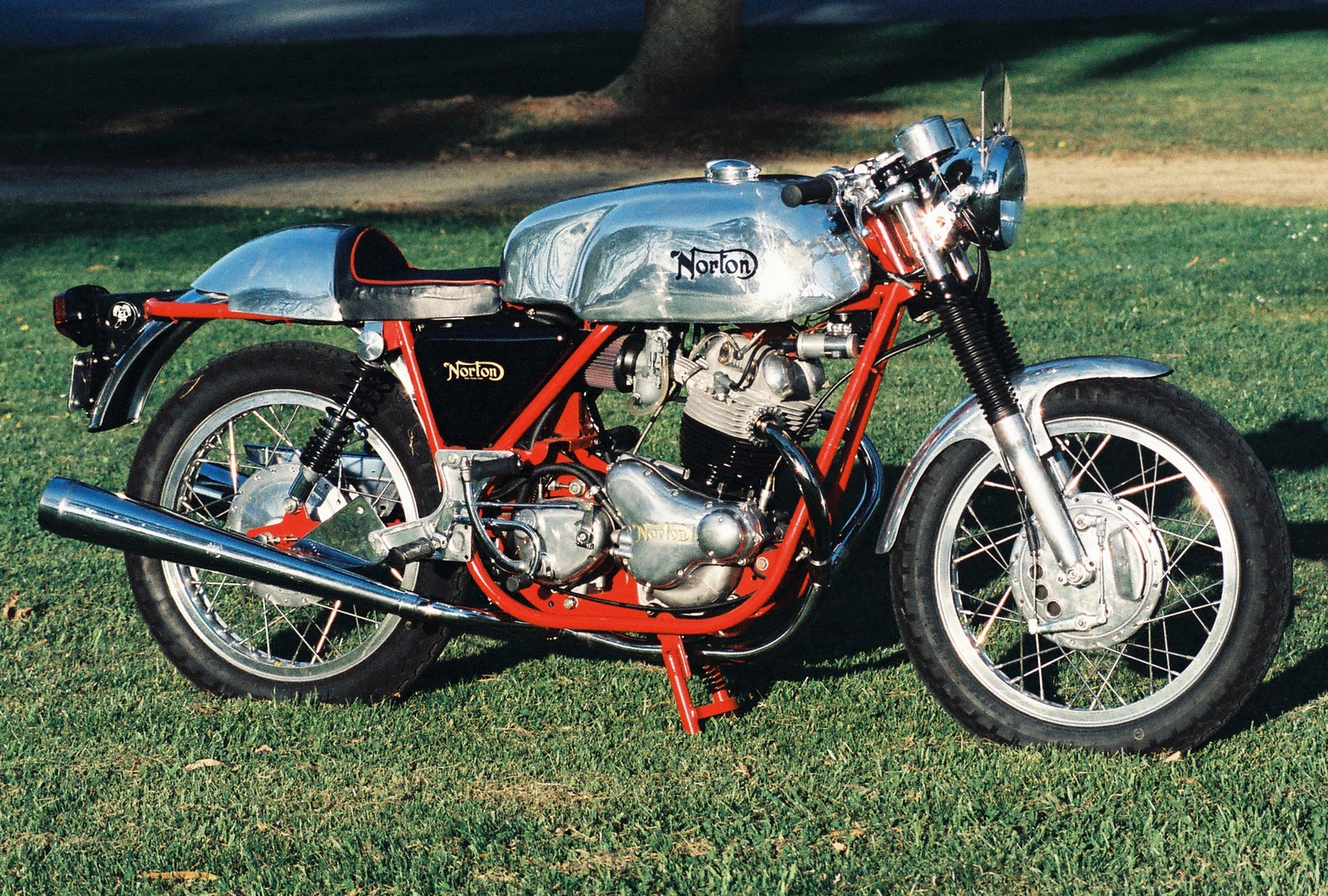 "Everything in the engine and transmission needed attention. The Amals were rebuilt (including sleeves to restore the proper slide action), The forks and just about everything else were redone. Bits of stainless were added here and there.
Kelly Moss was working out of Arkansas those days and built the wheels with Akron High Flange rims and stainless spokes. John Williams over in Dumfriesshire, Great Britain fabricated the Isle of Mann tank and seat, based upon sketches I sent.When the parts arrived some months later, a sleek hand formed front fender was also in the box. A note from John said something like "I know when you see this fender you'll pay me for it." He was, of course, right.
Shortly after the bike was finished, and 500 miles of break-in completed, we loaded it on the trailer and hauled it up to the Cow Palace for the 1995 Cycle World Show. To our delight the Norton won the People's Choice Award for Specials."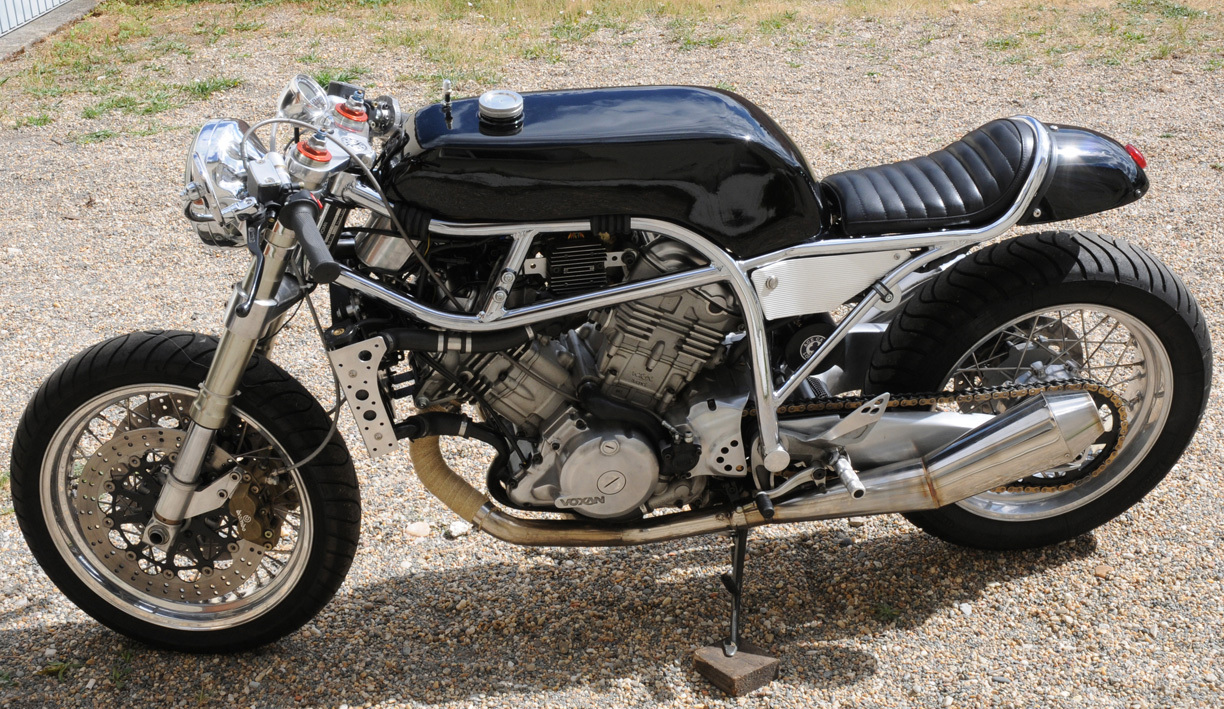 Laurent's 125hp Voxin Cafe Racer
This Voxin (Voxan/Martin) cafe racer was built up from wrecked bike with a solid engine. The rare French made Voxan was a great find giving Laurent a great start and enough excitement to commit to the huge task of rebuilding the motorcycle to a running state.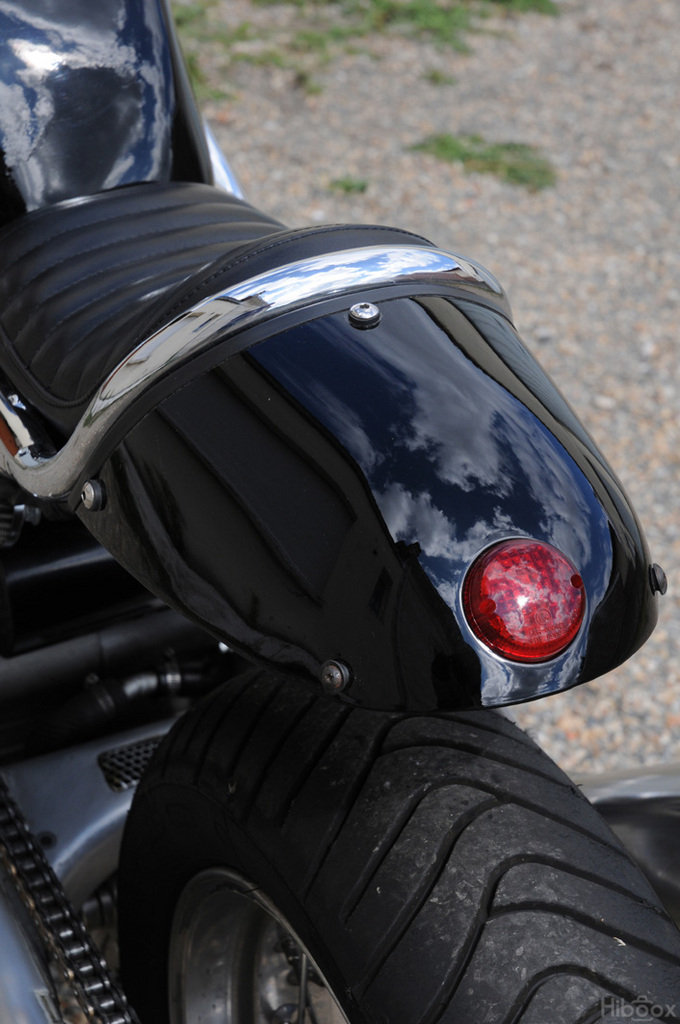 Three years later with the help of famous Cafe Racer frame builder, Georges Martin the Voxan was complete.
A custom fibre glass tank and seat were designed to fit seamlessly to the the Martin frame and the forks and triple clamps are from Ducati 748. The 955cm3, fuel injected twin produces an impressive 125HP.
If you've got a Cafe Racer/Custom motorcycle you'd like to see on the site send us a photo and some details here.