My interest in motorcycles didn't really blossom until around 15 years ago. My mother worries too much and me owning a BMX as a kid caused her enough stress. In fact, I'm pretty sure that if I'd added an engine into the equation she would have had a nervous breakdown before I finished school. This didn't, however, stop me from taking notice of particularly cool motorcycles that were released during my younger years. One such bike that never failed to capture my attention was Suzuki's mighty Katana and 2015 marked the legends 35th anniversary.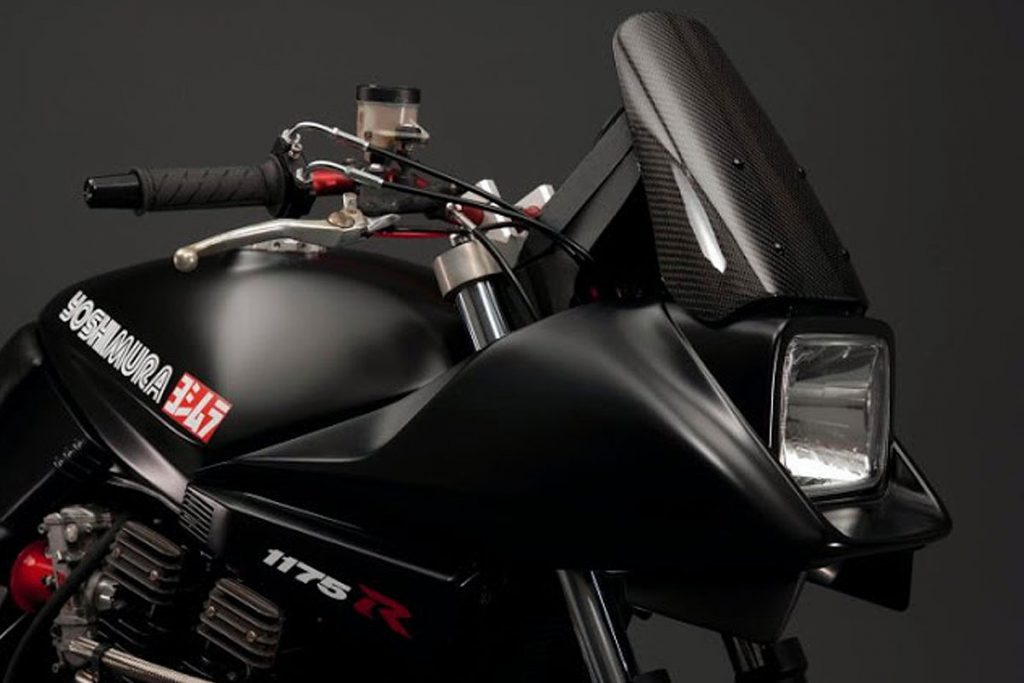 The Katana's unique angular design is undeniably a product of the 1980's style, but unlike legwarmers and snap bracelets it's withstood the test of time. Still turning heads and challenging opinions 35 years on, the Katana is still to this day unlike anything else on the road.
Created to improve Suzuki's public image the Katana was the brainchild of Suzuki's German marketing manager Manfred Becker. In a rather unusual move the Japanese manufacturer put their trust in European design firm 'Target Design' to create the groundbreaking motorcycle. Headed by ex-BMW Designer Hans Muth, Target unveiled two 650cc concepts to the public prior to the final release of the 1100cc production Katana in 1981.
Suzuki wasn't about to release such an eccentric looking motorcycle without the performance to back it up. In their press release they boldly claimed that their Katana was the fastest mass production motorcycle in the world. The first generation Katana was powered by a 1074cc, DOHC, air-cooled motor producing an impressive 105bhp. Cradled in a tubular steel frame and sporting adjustable front and rear suspension it was a true weapon of the road that went on to become a popular bike of choice for drag racers in later years.
After its release there were mixed reports about the Katana's success. Some claimed that the public wasn't ready for such a radical looking motorcycle, while others state the bike was a sales success for Suzuki. Regardless of how the bike was received back in '81, no one can deny that the Katana has continued to grow in popularity over the past 35 years to become an icon in motorcycle design.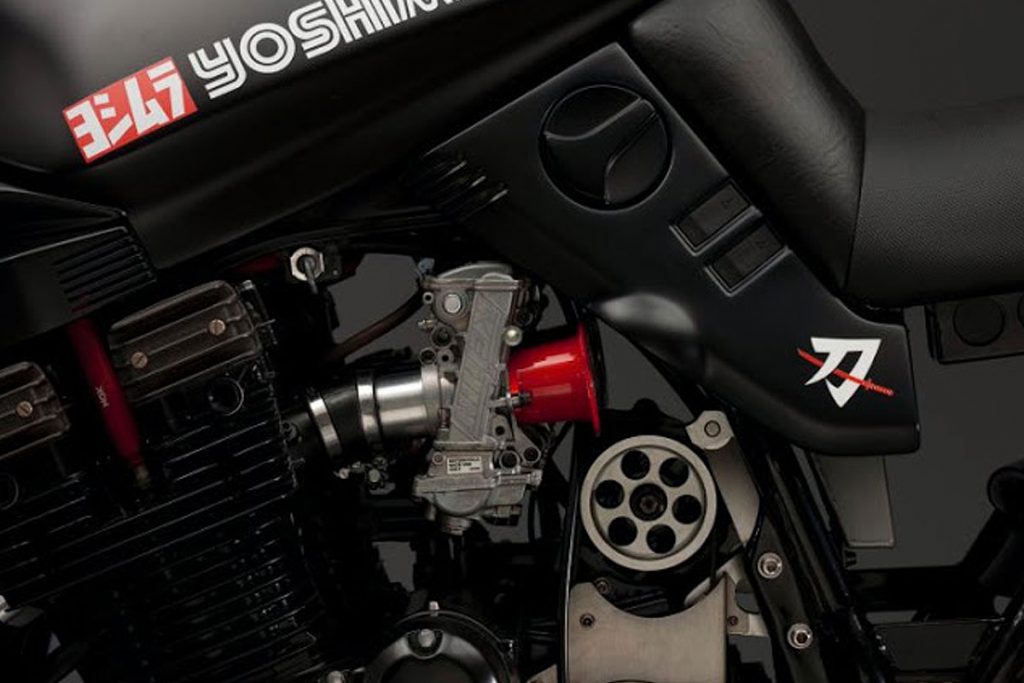 The photos you see here are of a very special "Big Kat" Katana built in France as a homage to Japanese tuning specialist Yoshimura. In 2001 when Suzuki announced the end of the Katana series Yoshimura acquired 5 of the last bikes off the production line. Using parts they'd developed for the Katana they rebuilt all 5 bikes and branded them the Yoshimura 1135R. The all black 1135R humorously featured the words "I've Got The Power!" on their clutch cover backed up by an impressive 50bhp improvement in power.
The Yoshimura Katana's extensive list of performance modifications included the installation of a 74mm piston kit, special cam, Yoshi Mikuni 40mm carbs, ported heads and a hand bent titanium exhaust system. Along with the huge power improvements the bikes also weighed a whopping 40kgs less than the production model thanks to the use of lightweight magnesium and carbon fibre components and an aluminium fuel tank.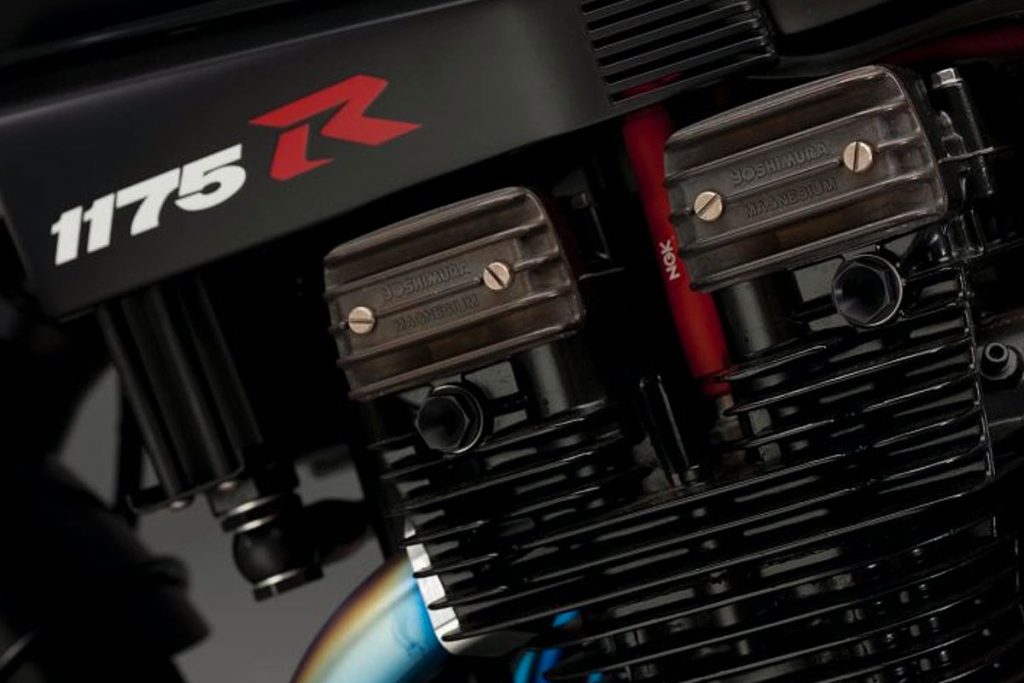 In recent years there have been rumours of Suzuki re-releasing their Katana and if they were to do it, it will surely be welcomed with scrutiny from Katana enthusiasts and motorcycle journalists around the world. As far as I'm concerned if they can release another Katana that is as radical as it's predecessor I'd welcome it with open arms.
More custom Katanas
Icon1000 New Jack  | VSB Moto Suzuki Katana  |  El Tiburon Suzuki Katana
Photography by Robert Schoehuys