Similar to the GT-M creations of Bull Dock, fellow Japanese workshop AC Sanctuary complete high-end resto-mods based on classic Japanese motorcycles. Sanctuary calls their creations RCM, which is an acronym for Radical Construction Manufacture and they sum up the process with the statement "from real to radical".
Since 2000, Sanctuary has been importing classic motorcycles back to Japanese shores. Their chosen models are legendary models from the '70s, '80s, and early '90s such as Kawasaki's Z1 and Ninja, and Suzuki's Katana. As a result, they have amassed a significant stock of them which they use as donors for commissioned RCM builds. To date, they have completed close to 600 such projects.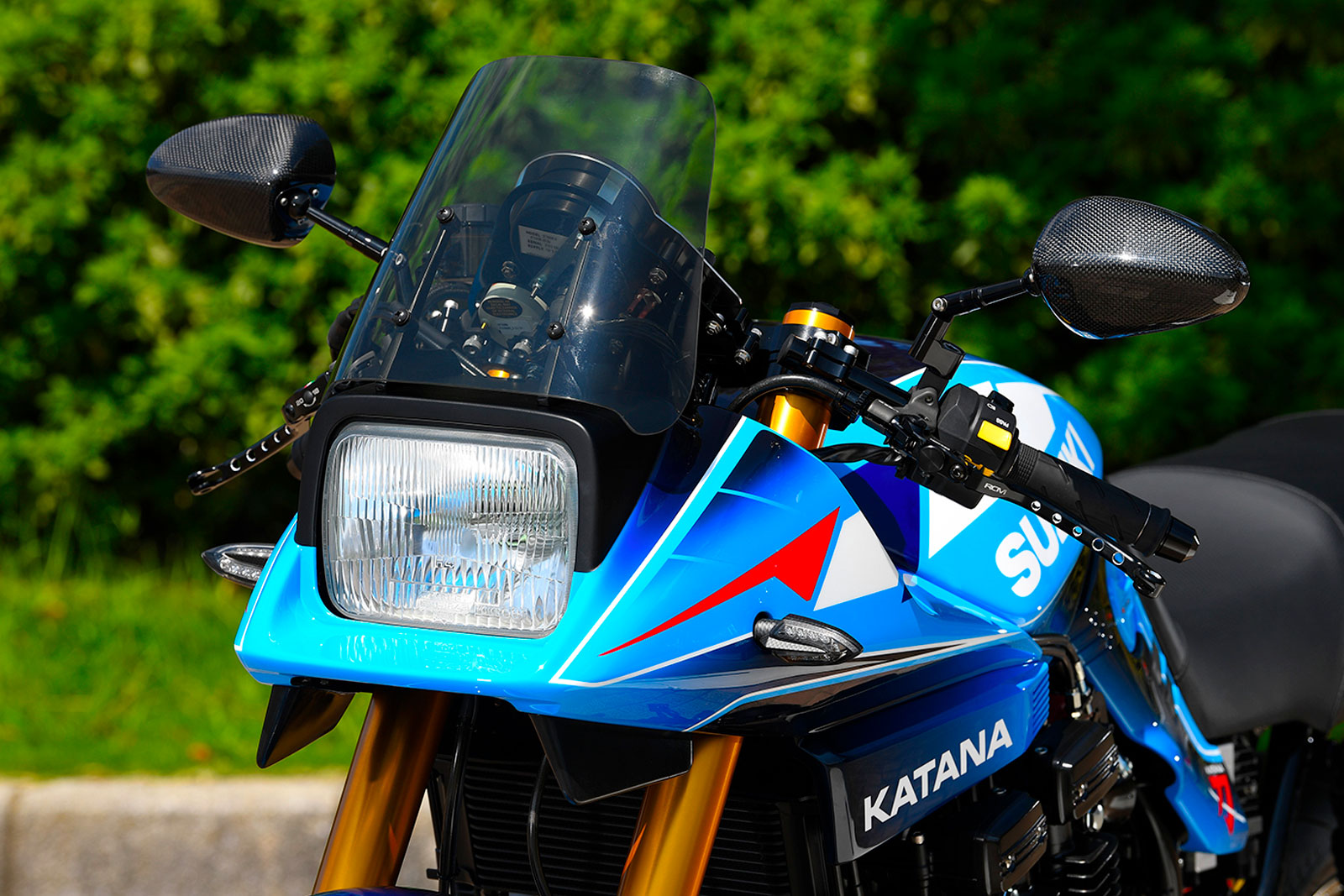 This AC Sanctuary RCM Suzuki Katana bears the build number 582 and was built for their repeat customer CHMoto in Taipei, Taiwan. CH Moto is a luxury car and motorcycle retailer and during the past 10 years has commissioned around a dozen RCM bikes for their own customers. The Katana was built for a customer who already had an RCM Honda CB-F in his garage and wanted to add a second to his collection. But rather than using a donor from Sanctuary's own fleet, he shipped his own GSX 1100 Katana to Japan to undergo the transformation.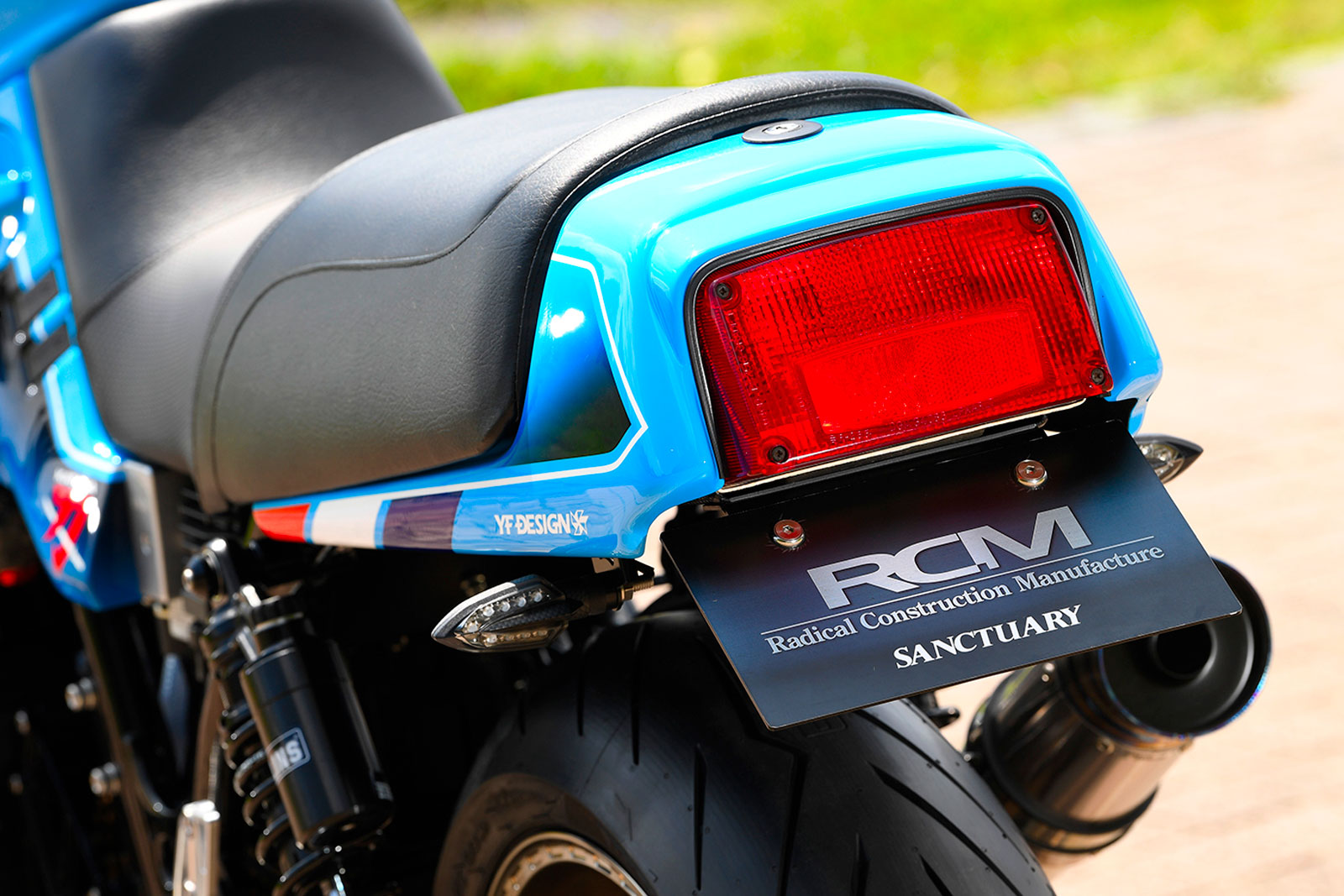 The process that AC Sanctuary undertakes with each RCM build is comprehensive, to say the least. Each project sees the donor completely overhauled to achieve optimal performance, reliability, and aesthetics. The rejuvenation of the motorcycle's engine is a key component of this process and in this case, involved some "light tuning". Surprisingly this process was made somewhat more complicated due to a lack of OEM replacement parts for the Katana in Japan. So in this instance, AC Sanctuary had to order parts from Suzuki USA to complete the task.
The rebuild began with the replacement of all of the engine's consumable parts and careful tuning to ensure all clearances and tolerances were within spec. During the process, the capacity of the transverse four was slightly increased from 1077cc to 1135cc by modifying the cylinders and installing performance pistons. The intake, exhaust ports, and crank were all modified as well to deliver the best riding experience for this bike's intended use. Once the engine was back together Sanctuary upgraded the fueling using a bank of Mikuni Yoshimura 40mm Carbs. They then wrapped up the combustion cycle with a striking all-titanium exhaust system featuring a set of headers by Japanese performance experts Nitro Racing and a matching NR 'Grenade' muffler.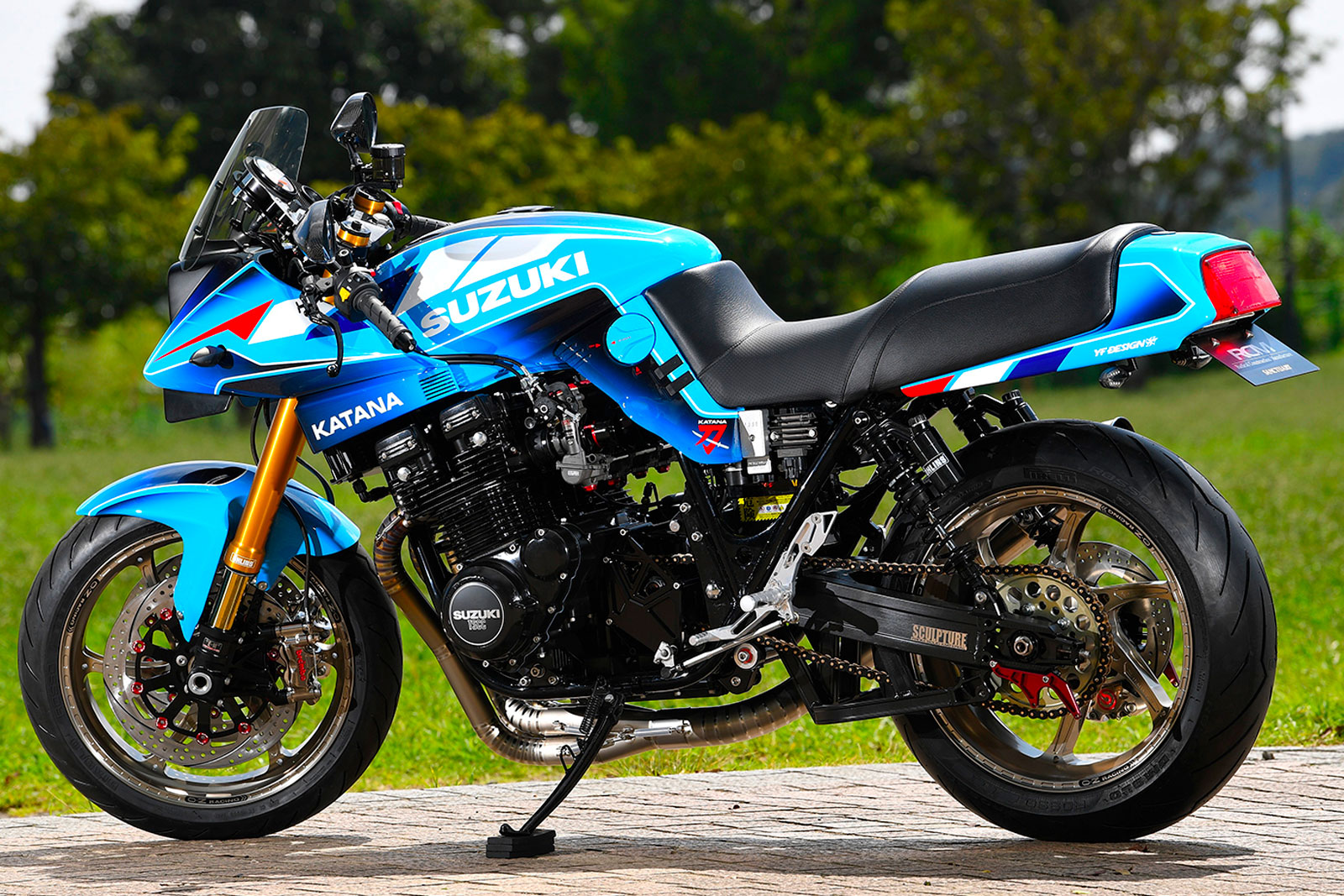 Handing revisions to the Katana began with the modification of the chassis. This involved both reinforcing the frame and trimming away any excess. A custom steering stem was then fabricated so the front end could accept a set of Ohlins forks and the rear was fitted with a wide, boxed alloy swingarm. Twin Ohlins Black Line shocks smooth out the bumps in the back and the wheels utilise 17-inch rims wrapped in Pirelli Rosso III rubber with a wide 180 in the back. As for stopping power, the Katana has been treated to a complete Brembo upgrade with twin vented and drilled discs up front.
This RCM Katana is also sporting a long list of aftermarket add-ons that add to its performance characteristics and overall appearance. Improved performance was a clear goal of the project so the riding position has been modified to suit. The new setup utilizes Daytona clip-on bars and Nitro Racing rear set footpegs which are much better suited to spirited riding than the original parts. A Nitro Racing fender and custom upholstered seat add to the bike's modernised look while a race-spec Stack ST700 gauge in a custom-made housing lets you know the bike means business.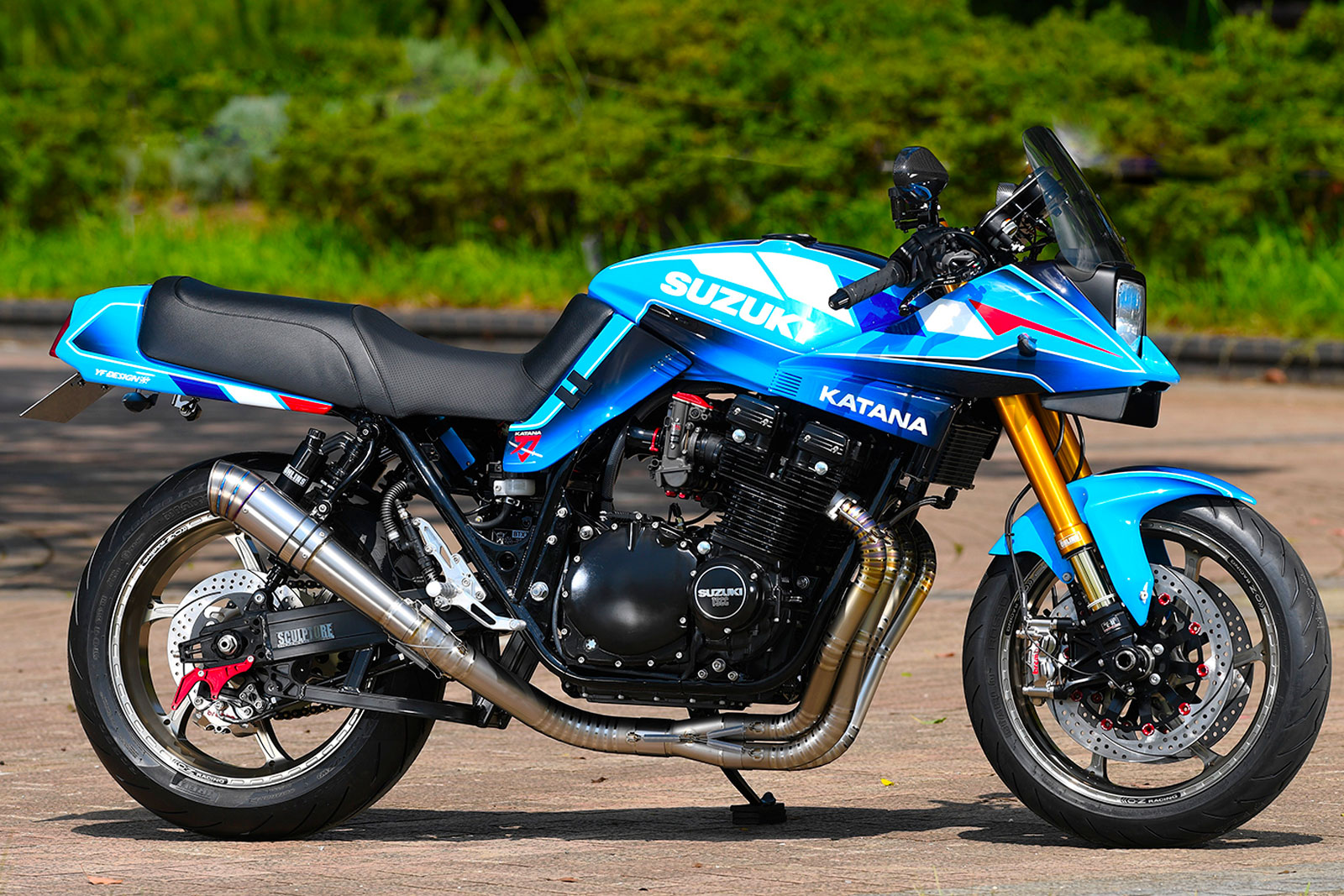 A standout of this RCM project is the Katana's new paint scheme which was a special request of the owner. After refurbishing all of the body panels the bike was painted using a livery reminiscent of Suzuki Works Racing motorcycles. Completed by local paintshop YF Design the scheme is a fresh take for a Katana and in our opinion a big improvement over the original humdrum silver and grey.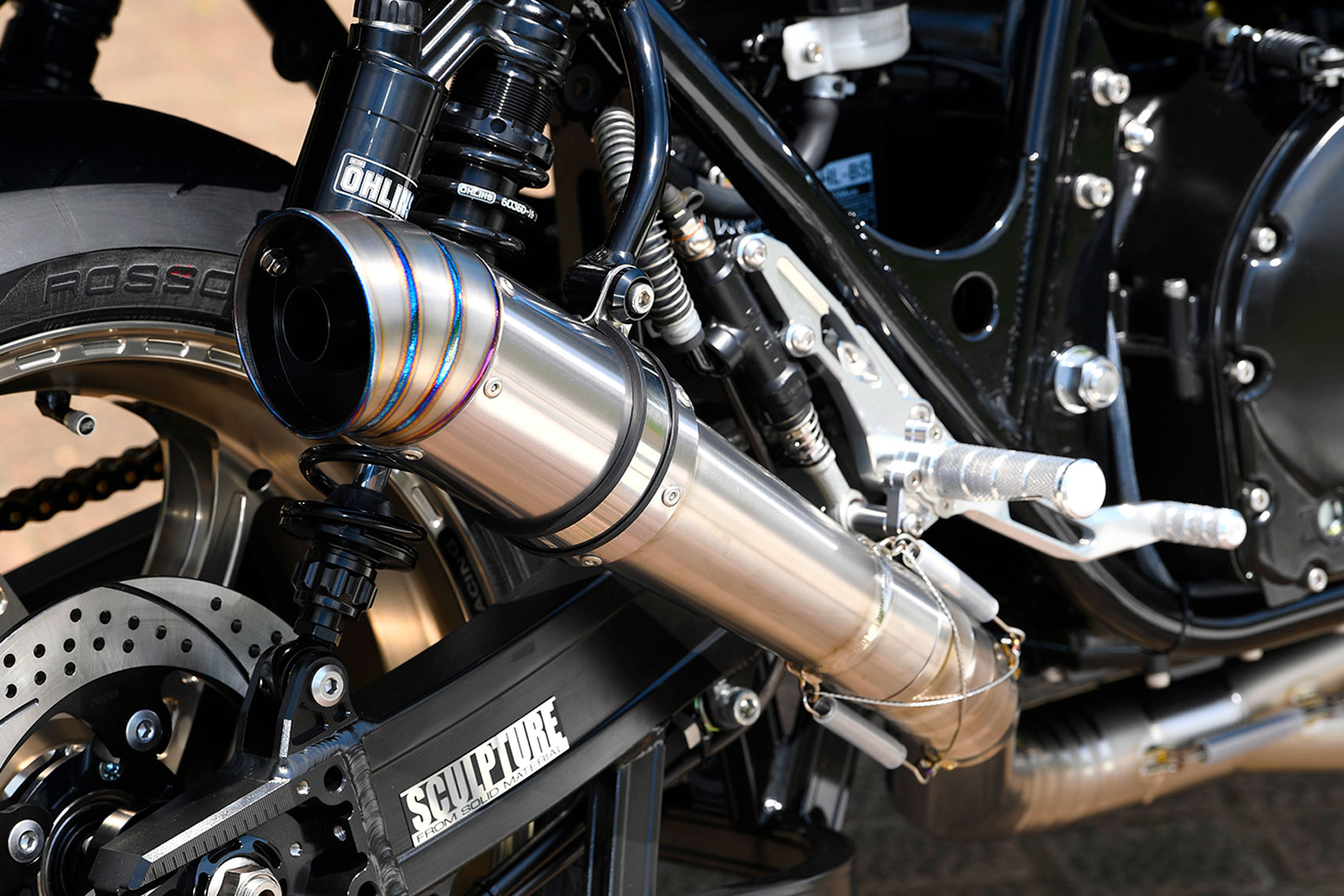 As is customary with all AC Sanctuary RCM projects, after its completion the Katana underwent rigorous testing. During this stage, they complete around 200 to 300km of riding on a bike to troubleshoot any issues and achieve the optimum tune for the engine and its associated components. Based on everything we've seen here, I think it's safe to say this conversion has resulted in a radical improvement.