Well it's probably because there are people out there who can afford to pay for it. Take for instance this limited production VanderHeide Motorcycle. At 150,000 Euros I doubt many of you (and certainly not me) will be running out to get your hands on one, but don't let the luxury price tag deceive you. This isn't just a fancy carbon fiber thing for the filthy rich to throw money at, this "Gentleman's Racer" is actually being coined as a game changer for motorcycle design.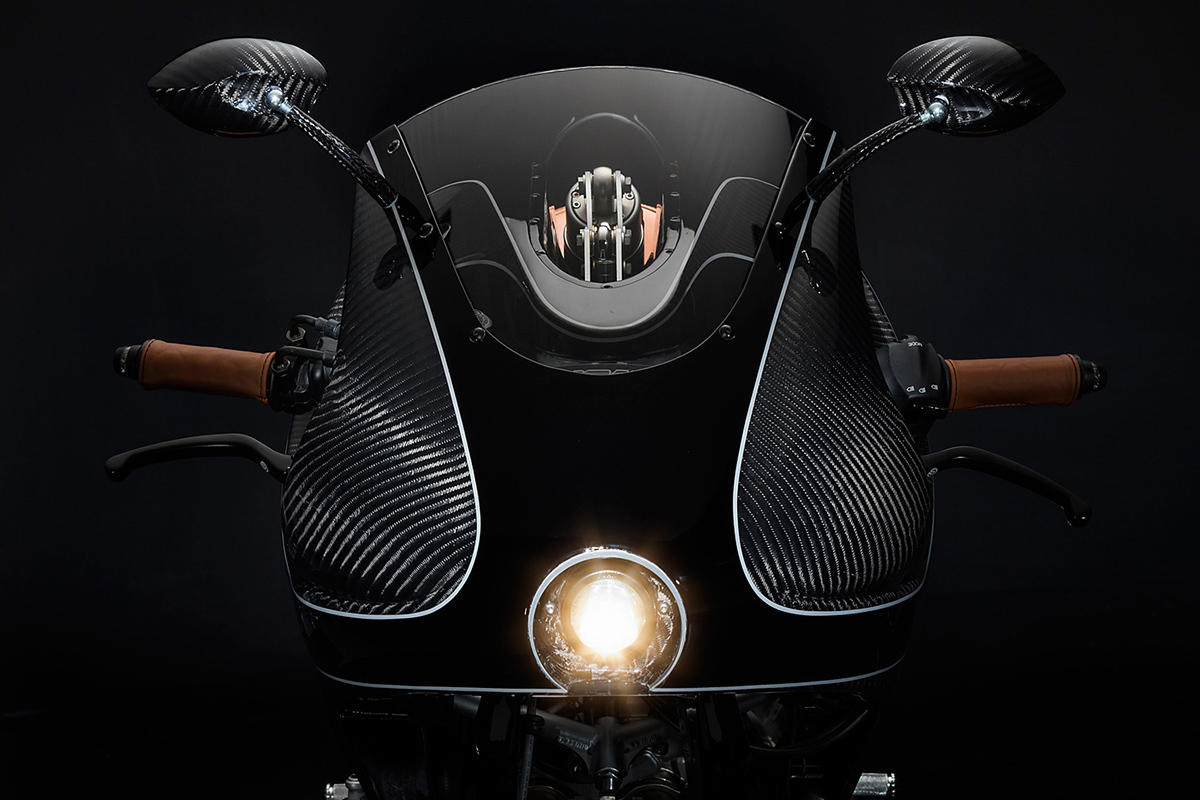 "At VanderHeide Motorcycles we believe life is too short to be ordinary."
And ordinary is most certainly what this motorcycle is not. Rolf van der Heide, his brother Sjors and Dutch designer Michiel van den Brink are the trio behind the Gentleman's Racer (all of who also happen to have rather unordinary names). Driven by a life long desire to build his own motorcycle Rolf utilised years of working in automotive design and engineering to create the Gentleman's Racer. Unveiled at the 2016 'Goodwood Festival of Speed' the Gentleman's Racer project began back in 2011. Starting out as a series of sketches that evolved into scale models before eventually being carved out as full size clay models, just like any other automotive manufacturer would do. The big difference though is that most of the bike consists of just one piece.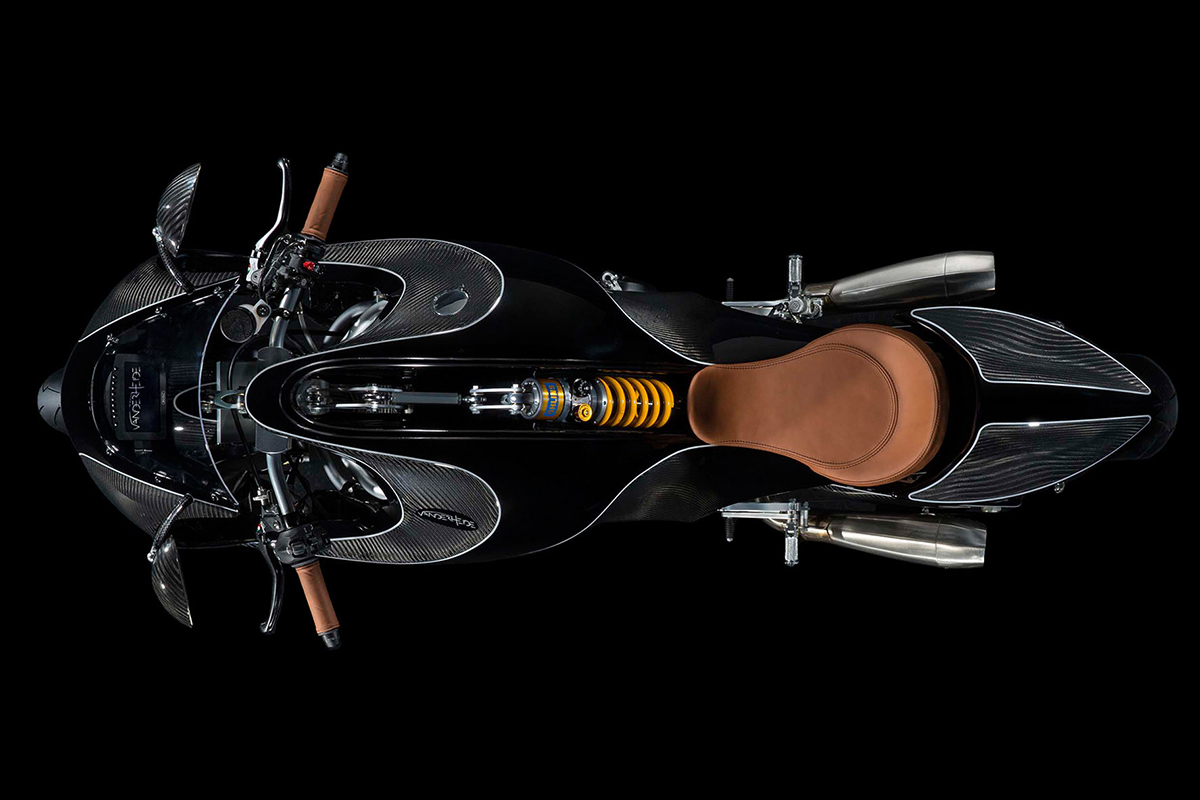 The unique design utilises a 100% carbon fiber monocoque chassis that incorporates the bikes fuel tank along with all of its visible bodywork from the front fairing right through to its tail unit. The use of carbon fiber continues with the bike's swingarm, double wishbone front suspension, fenders, mirrors and wheels all being made from the space age stuff.
Hanging beneath all that carbon, using a stressed member configuration is an engine that ensures the Gentleman's Racer can put its money where its mouth is. Vanderheide looked to Italian manufacturer Aprilia for a worthy engine for their creation and settled on an RSV4, 201 bhp powerplant. Then for those who feel just as comfortable going fast as they do spending ridiculous amounts of money, they have given their customers the option to upgrade to a Superbike version of the engine that puts out a whopping 230 bhp and will have no problem passing the 300km/h mark.
The combination of all that carbon and the RSV4 engine results in a kerb weight of 175kg, which makes it 5kg lighter than Aprilia's own race winning configuration. However this isn't what accounts for all the hype around the design of the Gentleman's Racer, it is in fact the bikes suspension that's gotten everyone so impressed.
Vanderheide have used a groundbreaking (and patent pending) design that uses linkages to connect a centrally mounted Ohlins shock to the bikes double wishbone front end. Sitting in full view, and looking like your testicles worst nightmare, the shock passes down through the center of the bikes tank and is mounted directly against the rear monoshock. This unusual and game changing setup results in suspension performance that relieves stress on the chassis and helps to distribute weight evenly under braking.
Of course the value for money does not stop with performance on a motorcycle such as this. To make sure buyers are really getting their money's worth, most of what you'll find on the Gentleman's Racer is either custom or top of the range. Those shocks for instance are fully adjustable, inline Ohlins TTX 36 units and the dash is a full colour, custom MoTec LCD screen. The brakes are massive Brembo units and the exhaust utilises ultra thin stainless steel HP Corse Pro Series Hydroformed mufflers. For the ultimate in 300km/h+ comfort the grips and seat are covered in 100% full grain, hand stitched leather, and just in case you feel the need to indicate your next move as you rocket past everything else on the road, they've integrated Kellerman blinkers into the bar ends.
Exclusive, definitely. Ordinary, no way. Ridiculously desireable, yes siree!
Over the last decade the use of carbon fiber in automotive applications has become common place. From bodywork and chassis construction to protective racewear it has revolutionised the industry. Carbon fibers light weight and superior strength make it a great alternative to traditional alloys, but it comes at a cost. In fact you can expect to pay at least double what you'd pay for an aluminium version of a carbon part. So why would anyone consider making an entire motorcycle out of carbon fiber?