Derived from a design by Rex McCandless and initially employed by Norton on their single-cylinder racers in 1950, the iconic 'Featherbed' frame quickly became a favorite among custom builders. McCandless's innovative design, showcased in Geoff Duke's debut race victory at Blandford, outpaced its time and competitors, allowing Norton to sustain the competitiveness of their singles against the rising threat from foreign multis.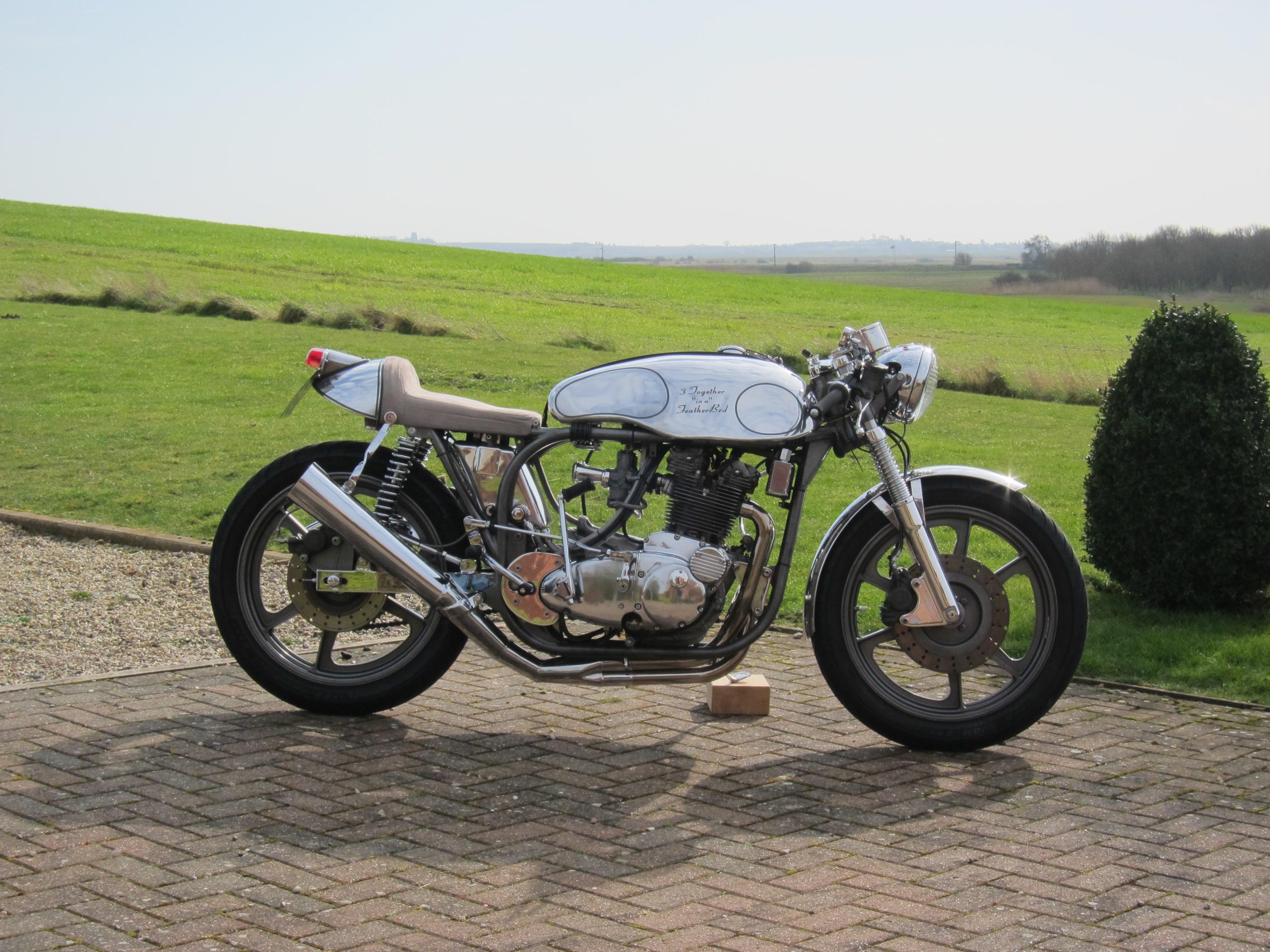 The new frame, promptly named 'Featherbed' by Norton works star Harold Daniell, set new benchmarks for steering, roadholding, and comfort. Despite its original intent for a single-cylinder engine, the generously sized Featherbed frame eventually demonstrated its adaptability to various power units, including twins, triples, fours, and v-twins, with a touch of ingenuity.
Numerous builds have incorporated the BSA-Triumph triple engine, such as this one registered inexplicably as a Triton. The machine was in a neglected state upon acquisition, prompting an immediate start to its comprehensive restoration, addressing every nut and bolt.
Since its restoration, this impressive Nor-BSA has earned accolades at multiple events, including Copdock ('Best Café Racer' and 'Best British'), Battlesbridge ('Best Special'), Beezumph Rally ('Best Triple', 'Rallyists' Choice', 'Best in Competition', and 'Best Rocket III'), Museum of Power ('Best in Competition'), and The Bristol Classic Motorcycle Show ('Best Non-Standard'). Additionally, it graced the front cover of the TR3OC's esteemed 'Triple Echo' magazine.
Source: Bonhams Cars