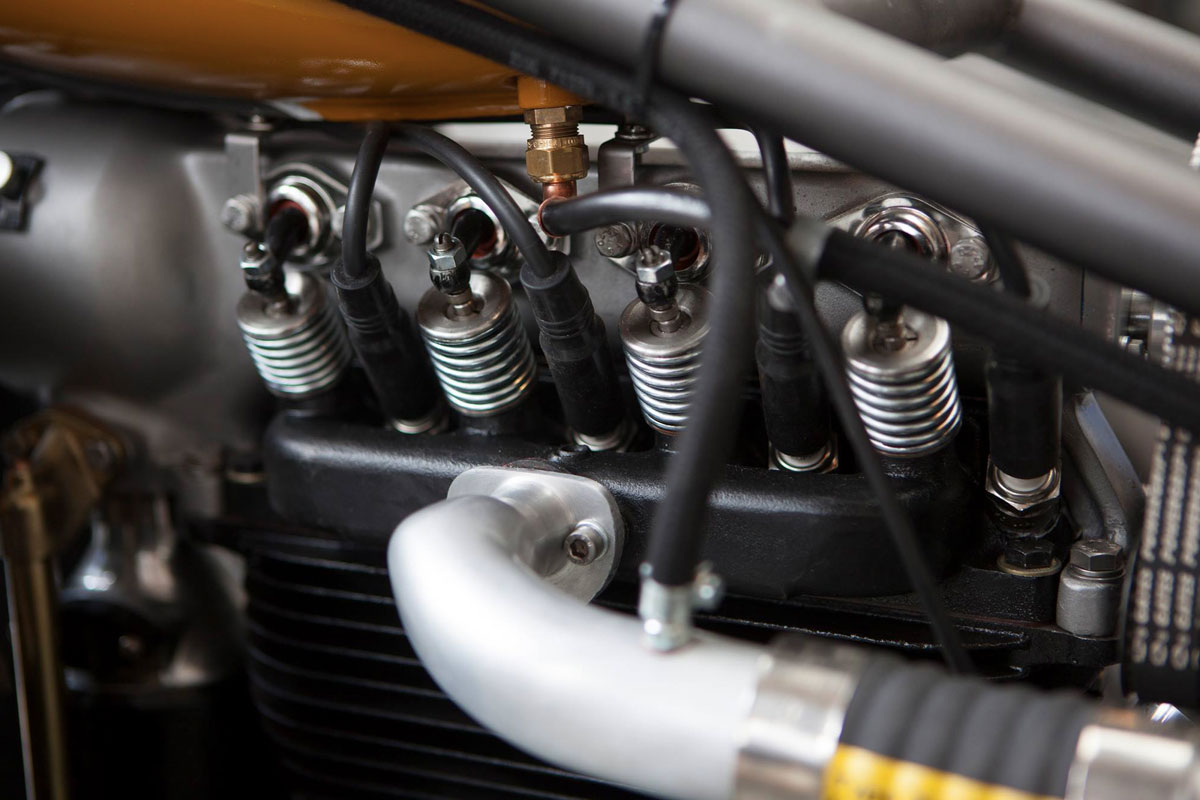 14 years later the second Nimbus motorcycle was released with a revised engine design. Named the 'Type-C' it also used a shaft drive design and was nicknamed the Humlebein, or Bumblebee in English, thanks to the sound it produced when running. The Bumblebee was a huge hit in Denmark and went on to become the motorcycle ridden by its police force, postal service and military. The Type-C stayed in production right up until 1959 and around 12,000 units were produced. Due to their reliability and historical significance, many examples of Nimbus motorcycles still exist in Denmark today.
The design of the Nimbus Type-C was revolutionary for its time. The motorcycle was one of the very first to feature telescopic front forks as well as an electronic ignition system and push-button controls. What really separated it from its rivals though was its engine. The Nimbus engine was based on an inline 4 design that was cast into a single block and the camshaft was placed overhead. When it was first released the Type C produced a modest 18bhp that was later increased to 22 and could reach speeds of up to 120kmh.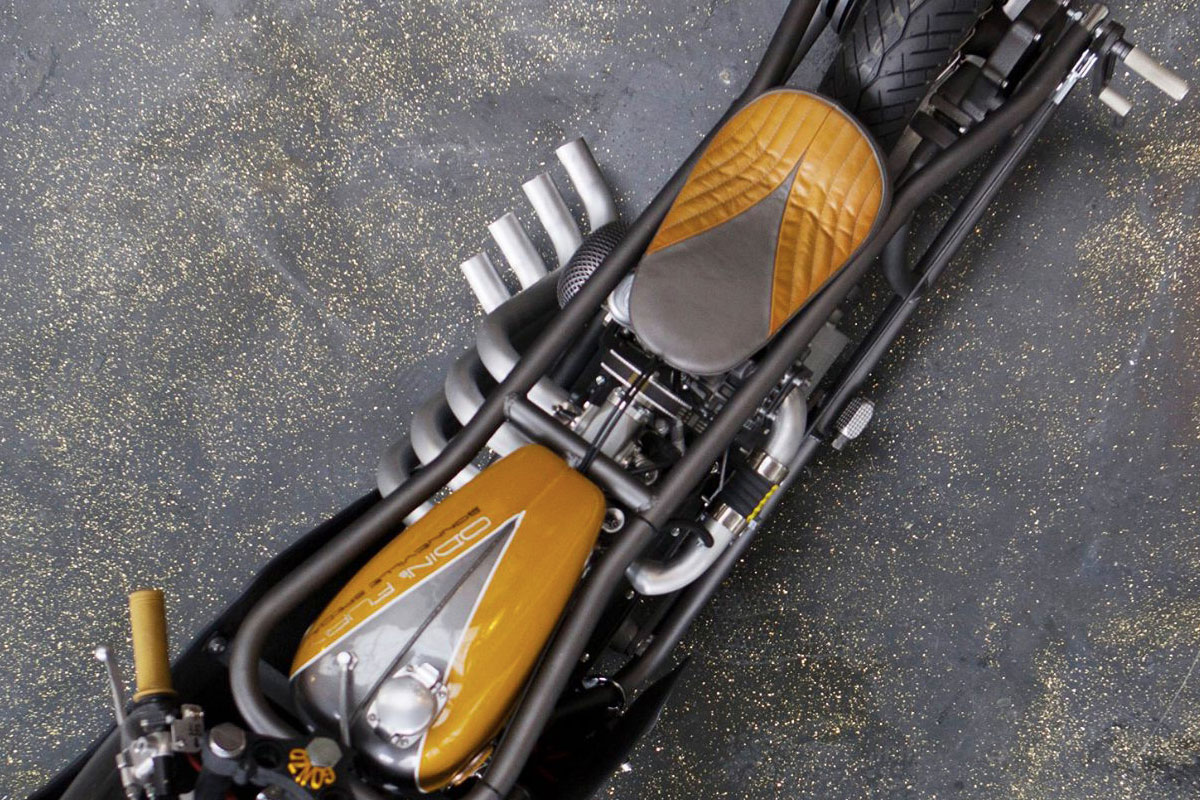 For Danish motorcycle mechanic, restorer and builder Lars Nielsen the decision to base his Gonzo Motorcycles land speed racer on a Nimbus Type-C was an easy one. Despite the bike's mild stock performance, the Nimbus brand was part of his countries motorcycling heritage and building one to compete in speed trials and perhaps even set a new world record was a life goal. The project he devised was named 'Odin's Fury' and its goal was to compete in the 750cc, home built frame, partially streamlined, vintage, blown category at the legendary AMA Speed Week on Utah's Bonneville salt flats.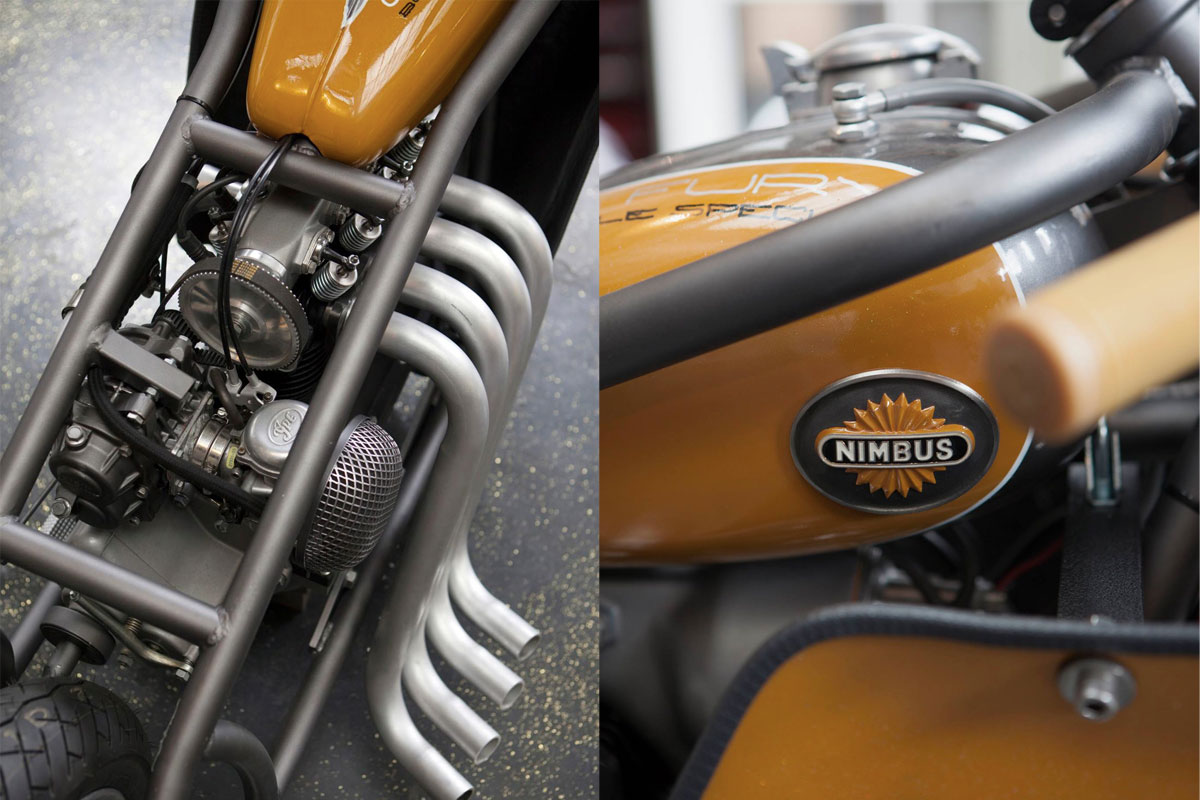 Although the Type-C featured many components that were ahead of their time they were never designed to withstand the stresses of land speed racing, so everything but the Nimbus engine and driveshaft was put aside. The build started with the design and fabrication of a whole new frame. The rear suspension was no longer a requirement so the frame was designed using a hard tailed configuration and constructed from sturdy 4mm seamless cold drawn hydraulic pipe. To manage the front end Lars fabricated a custom neck tube to fit a set of shortened Harley Davidson Sportster forks.
Odin's Fury rolls on a set of Honda Goldwing wheels. The rear is laced to the original Nimbus shaft driven hub and there's no rear brake since it would only add additional weight. The front is laced to a stunning looking double sided Grimeca drum hub that previously lived on Lars own BSA cafe racer. The stopping performance of the Grimeca may not be up to modern sports bike standard but it's sufficient for slowing the bike over hundreds of meters and according to his theories may help to enhance straight-line stability due to its mass.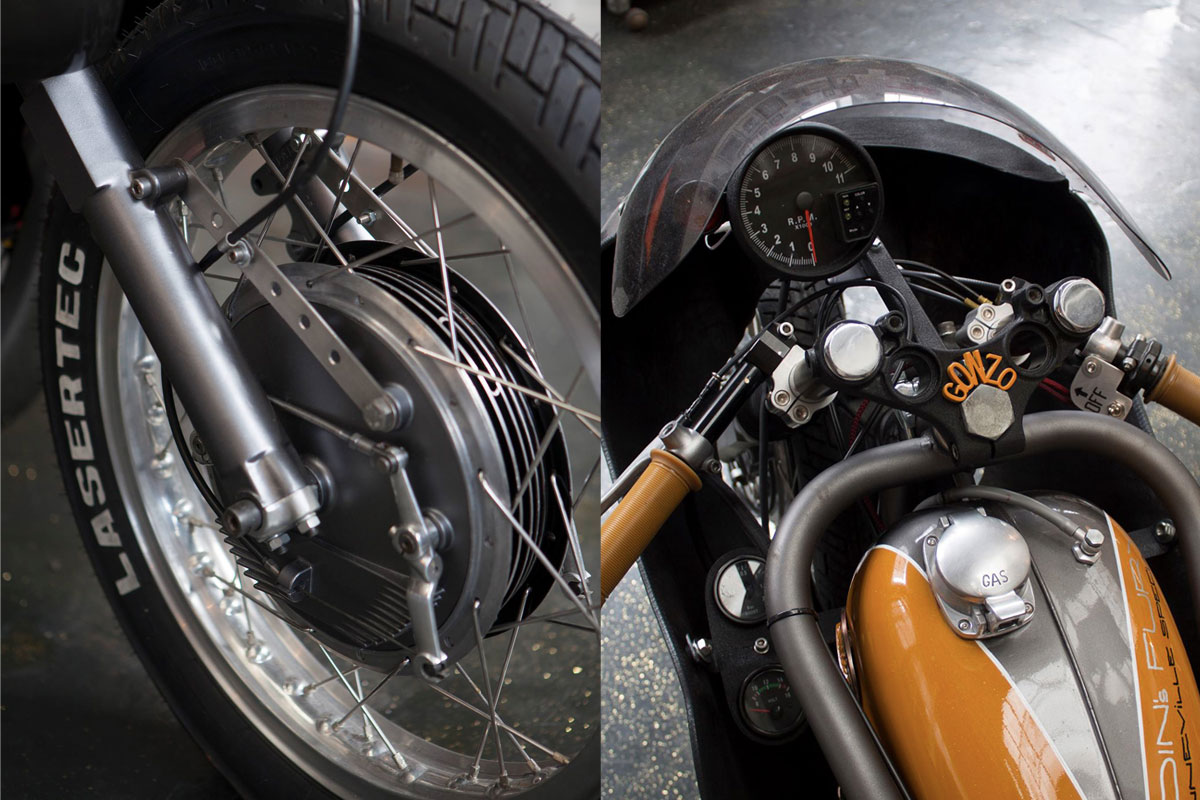 In land speed racing keeping weight down is an essential ingredient for success so a full cell big enough to complete a single run down the salt was all that was required. Sitting within the tubes of the frame where it is protected from impact is a small fuel tank that was repurposed from an unknown moped that wears customized Nimbus emblems. The small seat at the rear of the frame is custom made and the foot controls sit back at the rear wheel to position the pilot in an almost prone position.
The bodywork on Odin's Fury is another part of unknown original origin. What Lars does know though is that it was produced in the seventies to fit a motorcycle made by German manufacturer MZ Motorrad. The half fairing has been widened to fit over the custom-made frame and a larger windscreen added for aerodynamics.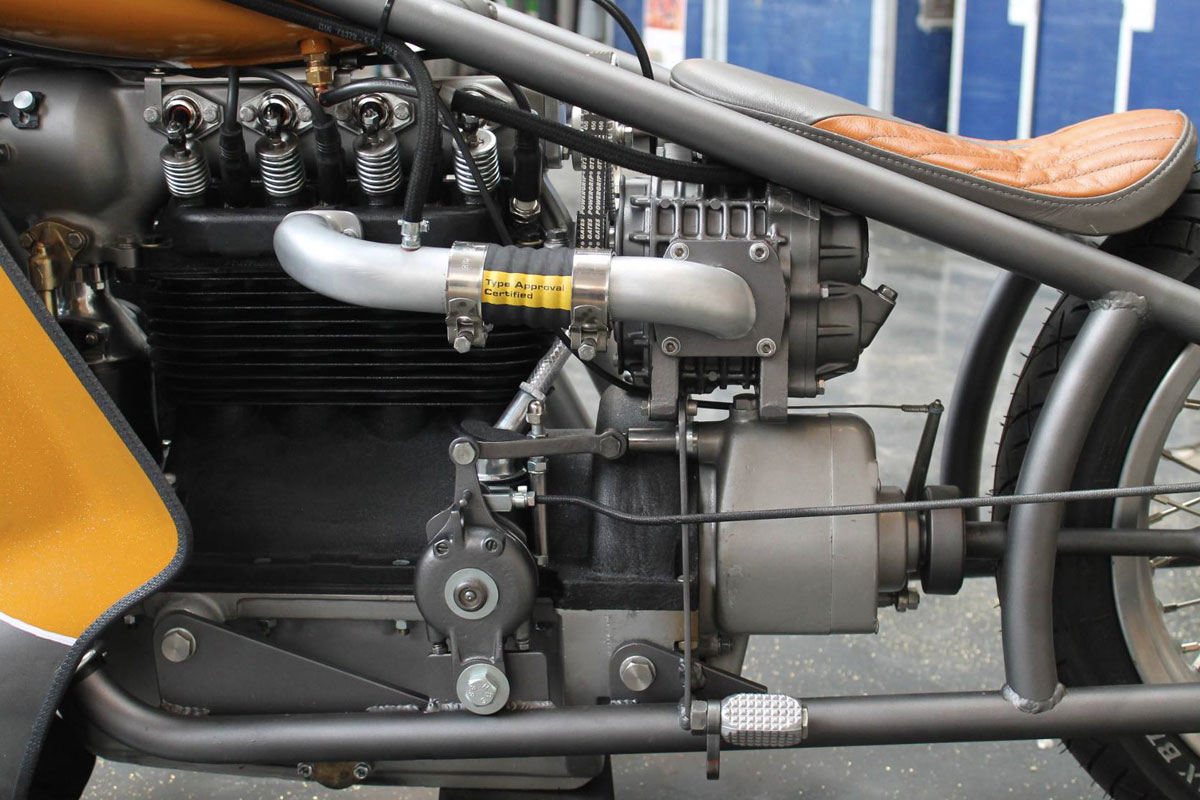 Upgrading the Nimbus engine was, of course, the most important stage of the build. Thanks to the popularity of the Type-C and its prolific use by Denmark's military many original engine parts can still be found so the engine was torn into its individual components, cleaned and rebuilt. New gaskets were made from scratch, fresh pistons installed and the crank suitably modified. To deliver the bikes racing fuel, a special methanol mix, Lars has fit a Harley Davidson CV carburetor. The carburetor sits beneath the seat and is connected to the engine via an ASIN supercharger. Retrofitted from a Subaru Vivo the supercharger is driven by a custom-made camshaft extension and feeds fuel to the engine via a custom intake manifold. At the opposite end of the combustion cycle sits a snaking set of free-flowing exhaust pipes that sound absolutely nothing like the buzzing of a bumblebee.
Odin's Fury is yet to debut at Bonneville due to event cancellations, but we're hoping to hear some positive reports when it does. If nothing else Lars has created an incredible custom that would make his fellow Danish motorcycle lovers proud.
In the early 1900s Danish vacuum manufacturer 'Fisker and Nielsen' turned their interests towards motorcycle production. Already holding the title of being Europe's first manufacturer of electric motor vacuums the companies founders devised a concept for a unique motorcycle they hoped would outperform and supersede other manufacturers designs. The new manufacturing plant they formed was named Nimbus Motorcycles and their first motorcycle, a shaft driven 750cc inline 4, went on sale to the public in 1920.