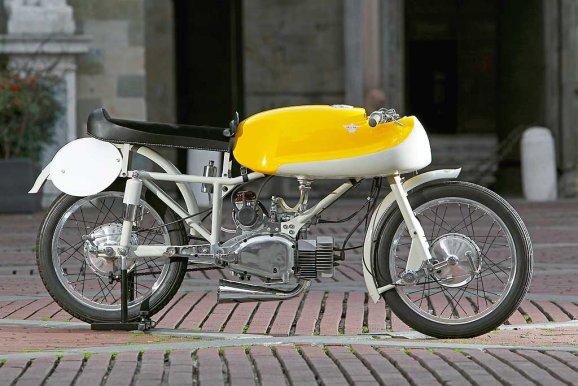 As World War 2 came to an end factories who had turned to producing weaponry and munitions for the war effort had to quickly rethink their product. As a result companies such as Birmingham Small Arms (BSA) moved to producing motorcycles to fulfill a need for affordable, efficient transport. In 1950 Italian entrepreneur Donnino Rumi ceased the production of torpedos at his father foundry and started plans to relaunch the company as Moto Rumi. After a successful year producing scooters Donninio made the decision to produce a light weight, racing focused motorcycle and the Moto Rumi Competition SS 52 was born.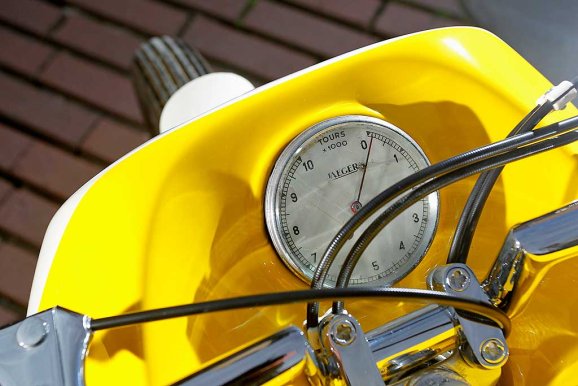 Quickly dubbed as Gobbetto or "Hunchback" when it was unveiled at the Milan Motorcycle Exhibition in 1952, Donnino's new race bike was well received (despite the nasty nickname). The Gobbetto was powered by a 125cc, four stroke, twin with the cylinders mounted horizontally.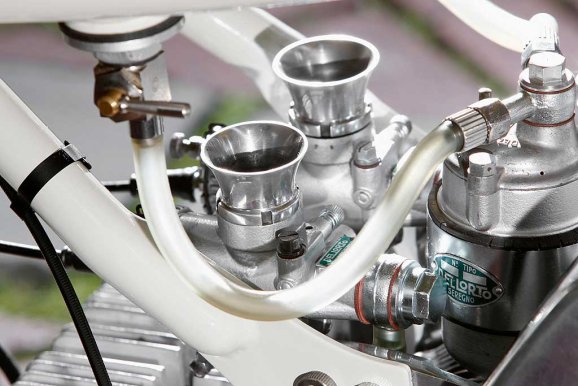 Pray it doesn't rain!
Fuel was delivered into each cylinder via a pair of SSI Dell'Orto carburettors featuring a separate float chamber and upward pointing velocity stacks. The engine sat low in a lightweight racing frame with beneath the bizarrely shaped fuel tank that encompassed the steering set up.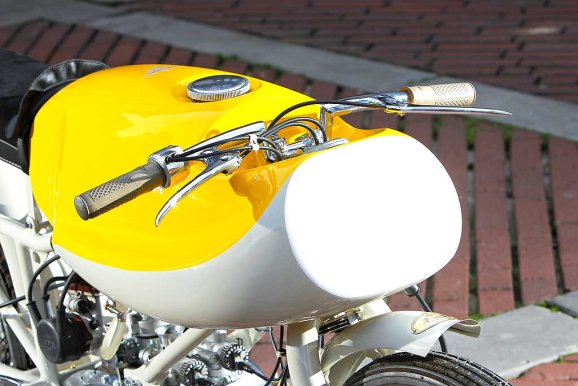 The Gobbetto excelled on the urban circuits and endurance races where fast acceleration and handling were paramount. However on high speed events, when pitted against other four-stroke racers, it lost out to other four-stroke powered race bikes of the time. In 1955 Rumi ceased production of the Gobbetto after only ever producing around 50 examples.
Then sadly in the early 60's Rumi went into liquidation and closed their factory doors. The bike seen here belongs to a German collector by the name of Bruno Finardi (see last image), I'd be smiling too if I had a pristine example of one of the world's rarest motorcycles parked in my garage!