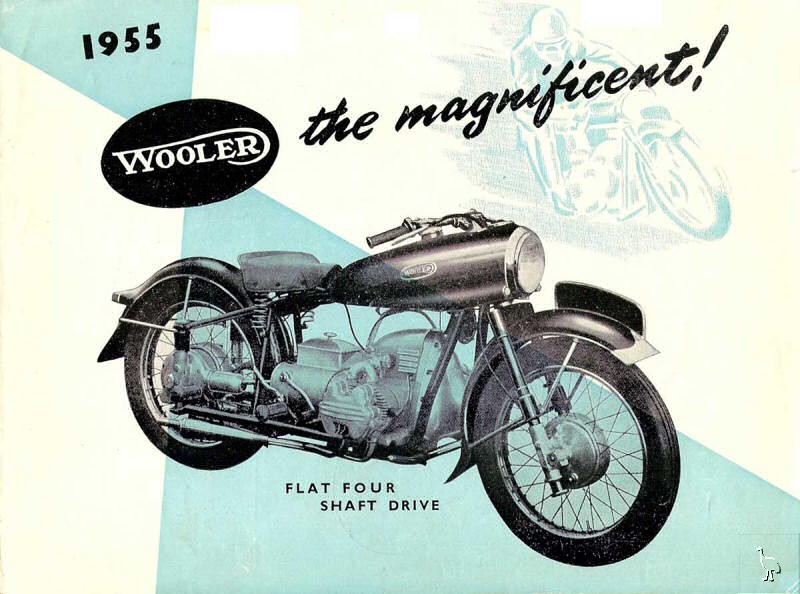 Unconventional, ugly and cool as hell, this is the magnificent Wooler motorcycles Flat Four.
Developed by John Wooler in 1948 the flat four was powered by a 500cc transverse flat four that delivered power to the rear wheel via a shaft drive and was capable of speeds of up to 90mph. The flat fours suspension had quadruple plungers front and rear, its exhaust was integrated into the frame tubing, a rocker pedal on the left side of the bike was for shifting gears and the seats suspension ran down inside the frame. The model shown in these photos is the revamped version from 1955 which featured a slightly simplified suspension set up.

The odd looking fuel tank is without a doubt the most unusual feature of the flat four and was a design used on Woolers other motorcycles. Another interesting thing about this motorcycle, and one that many backyard mechanics will appreciate, was that the flat fours tool kit only held one wrench. The entire motorcycle only used only 2 sizes of nut and bolt making it a very easy machine to work on outside of a tool filled workshop.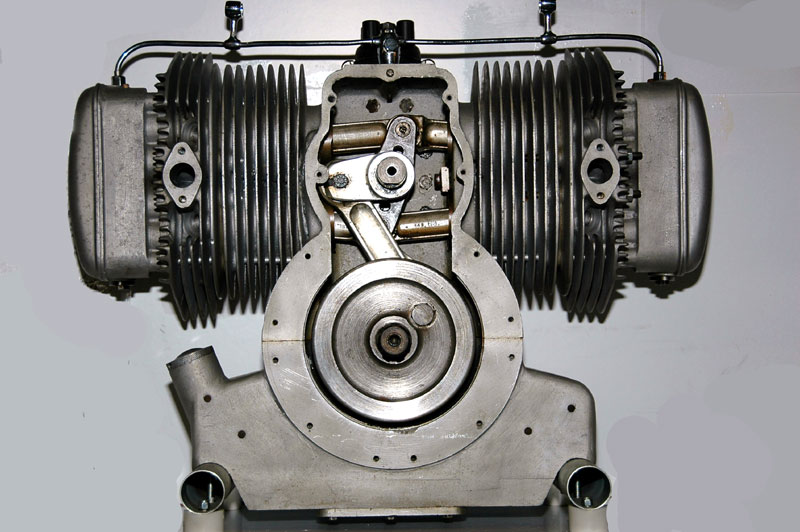 Determined not to conform, Wooler used several other unconventional engines to power his motorcycles such as vertical cam singles, fore and aft twins and transverse four beam engines. Woolers focuswas never on being a commercial manufacturer, opting to innovate wherever possible and break the rules set by the dominant motorcycle manufacturers of the early 1900s. In 1955 an investment of 200 British pounds would park a Flat Four in your driveway. If you happened to still have it today you'd have one of only a small handful that were produced before Woolers death in 1956 and the subsequent closure of Wooler motorcycles.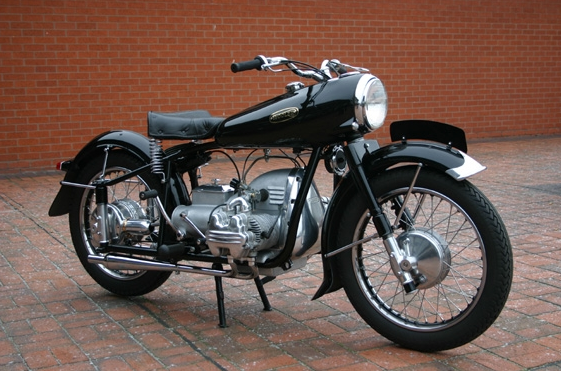 The Wooler Flat Four Cylinder Motor Cycle 8 stars of originality:
1*  Interchangeable, quickly detachable wheels (if you get a flat on the back you can swap it with the front one)
2*  Front and rear springing
3*  Alloy hubs and massive brakes
4*  Shaft drive
5*  Unit construction
6*  Flat four cylinder engine
7*  Complete accessibility – two spanners only
8*  Petrol tank incorporating electrical equipment (this does not sound like a good idea!)