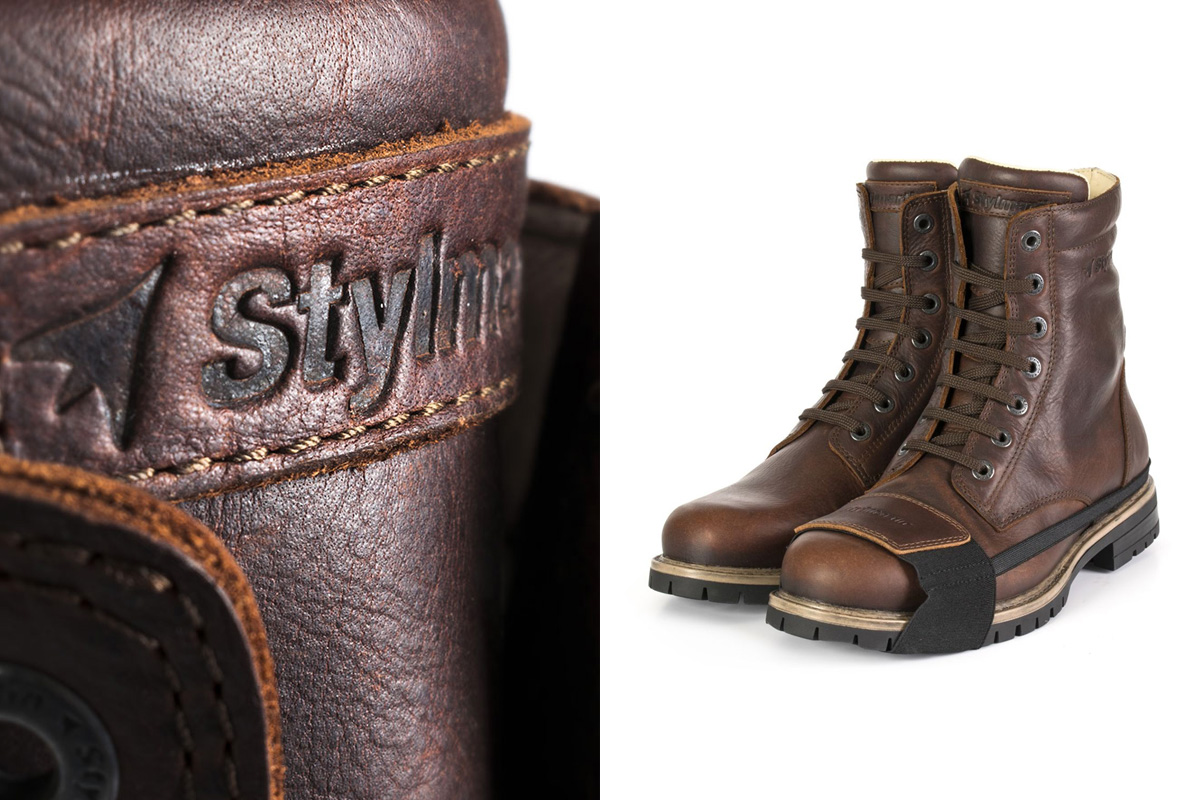 The Stylmartin Ace Boot features a classic plain toe design with a 7 hole combat boot style upper. The tan brown leather of the Ace boot adds a designer look making them a great option for those seeking footwear that is suitable for both on and off the motorcycle. As with all Stylmartin footwear the boots are constructed from premium natural full grain leather that is double stitched for strength and longevity. The Ace boots black sole is both oil-proof and anti-slip to keep your feet solid on the ground no matter what surface you're riding on.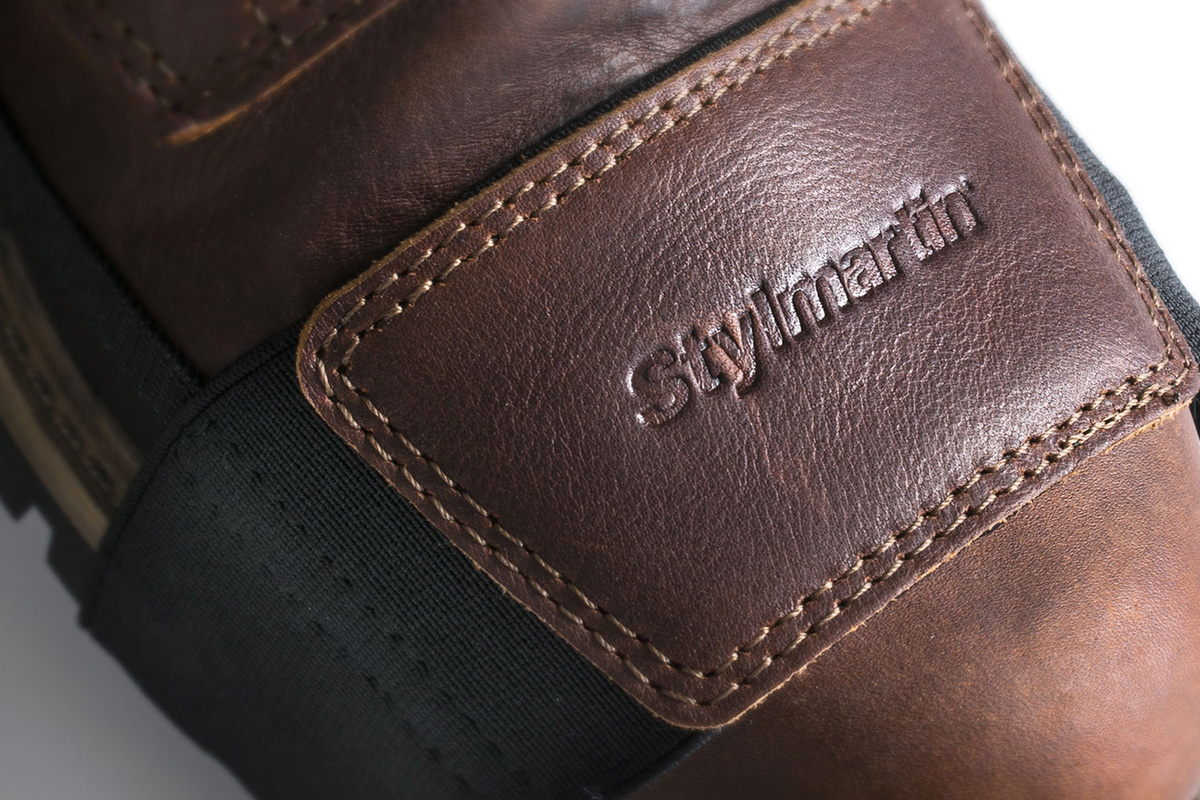 To keep odors at bay the boots feature a removable, anatomically formed footbed with antibacterial properties. Protection comes in the form of inner and outer PU ankle armour that is almost undetectable beneath the boots leather upper. Fitting the boots is made simple with the addition of a zip closure on the inner seam and the interior lining is fully breathable.
To further enhance the Ace boots streetwear look Stylmartin have opted against the inclusion of a shift toe panel into the design. Instead each pair of Ace boots comes with a removable, elastic shift protector for those who value the look of their boots as much as their safety.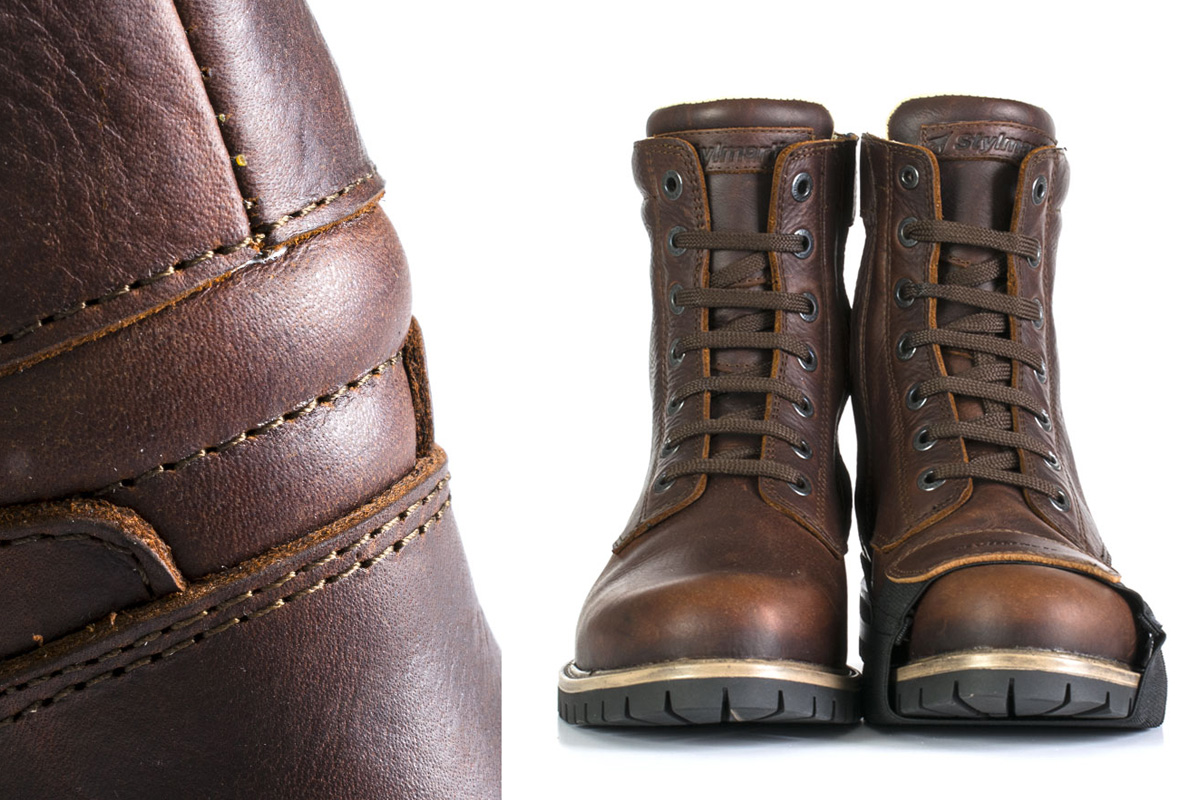 Since 1970 Italian bootmakers Stylmartin have been creating purpose made motorcycling footwear. Applying a level of quality and design sophistication that the Italian fashion industry is renowned for, Stylmartin have developed their 'Café Racer Line' of
riding boots
. The Cafe Racer Line adopts style trends from classic motorcycling footwear of the '50s and '60s and combines them with modern safety technology and long lasting materials. The latest addition to the Café Racer range in 2017 is the all new Stylmartin Ace boot.