HUCKBERRY ESSENTIAL EDC KIT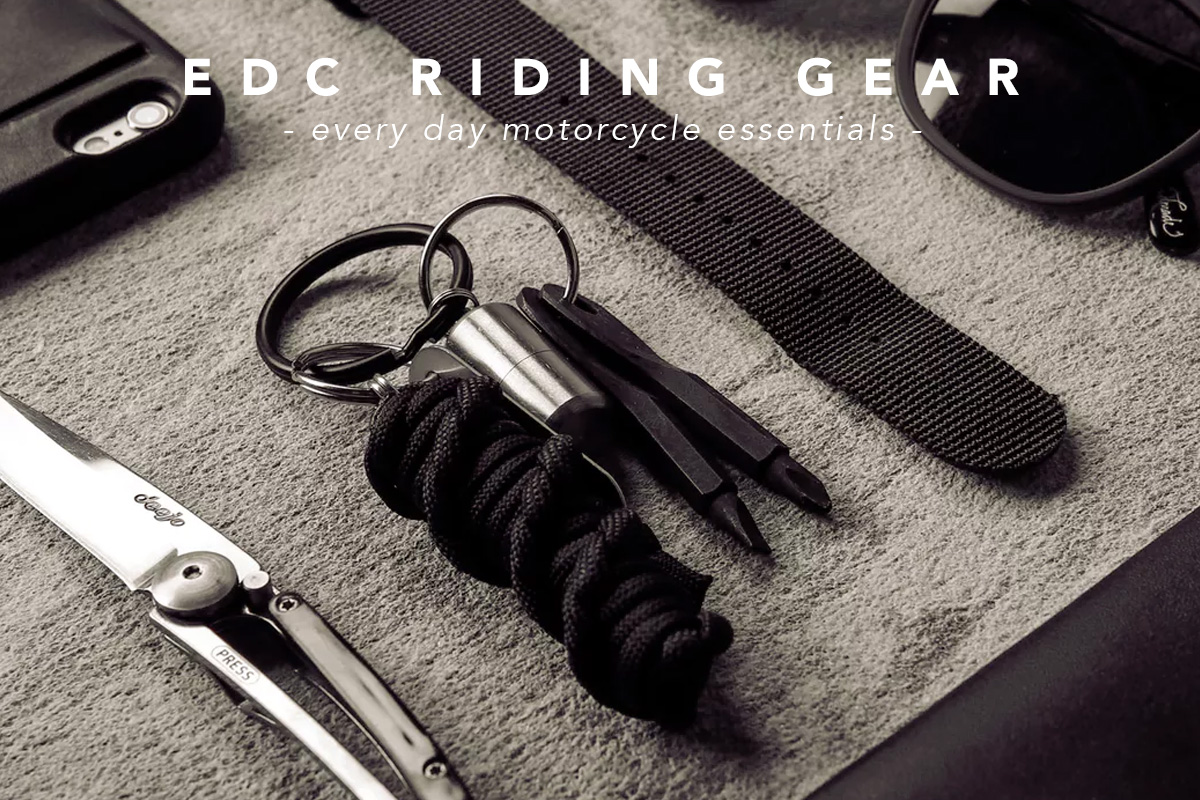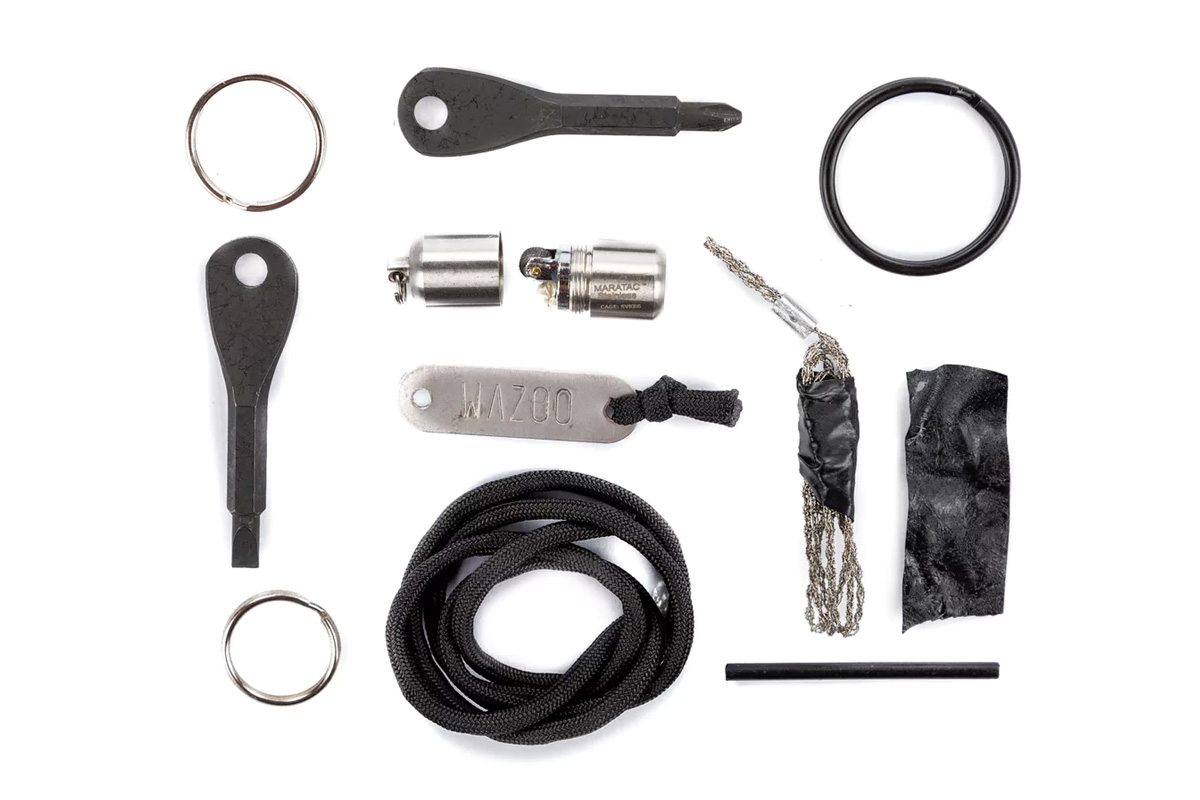 The ultimate keyring accessory. This handy little set of tools includes basic items to help you fix unexpected problems or even stay alive if you're lost in the outback. The kit includes a Keyring, Wazoo survival pod, Phillips and flat head screwdriver key set and a tiny peanut lighter. Inside the Wazoo pod you'll find a 550 pound rated Paracord, a Firesteel flameless fire starter, a wire saw and nameplate for striking. Probably the most useful thing you can carry in your pocket aside from your keys.
ANTIGRAVITY MICRO-START POWER PACKS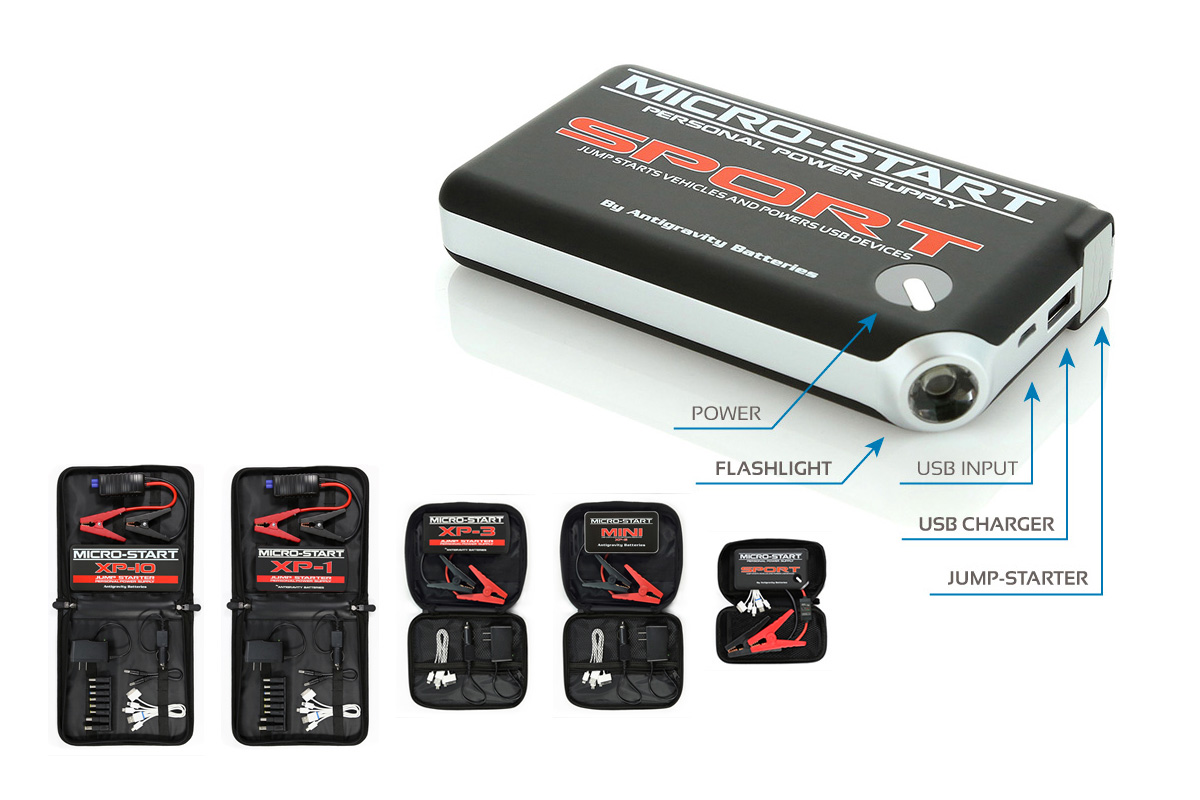 Not only are these Antigravity packs great for jump starting a motorcycle with a dead battery, they'll also charge your handheld devices, laptops and much more. The Micro-Start PPS are the world's smallest jump starters and come in a range of different sizes depending on your needs. Each unit comes with jumper cables, a carry pouch and an inbuilt torch and can hold a charge their up to 12 months. The smallest model will slip into your pocket and the largest will fit discreetly inside a backpack without sacrificing valuable storage space.
ALPINESTARS QUICK SEAL RAIN SUIT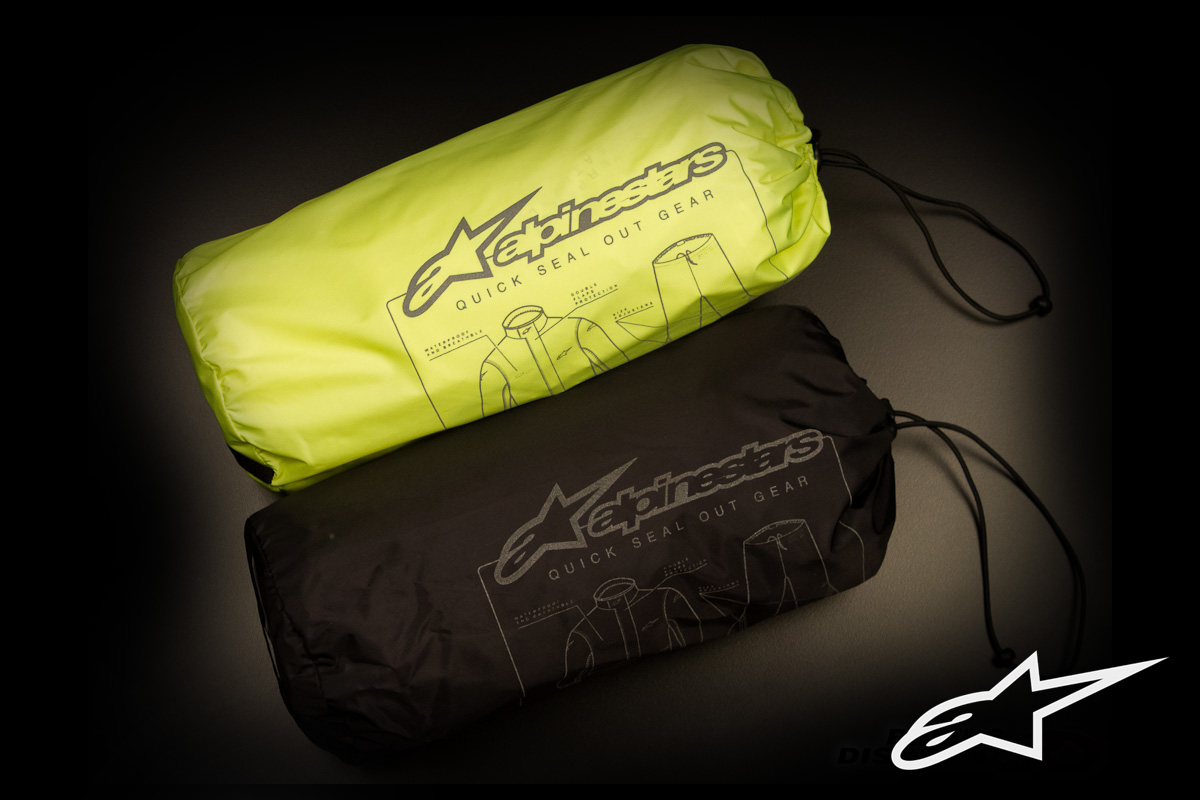 Getting caught in a downpour on a motorcycle sucks. Wet weather gear isn't something we all think of packing, but this Two-Piece Rain Suit from Alpinestars is just the thing. The suit comes in its own carry bag that is around about the size of your average toiletries bag. The jacket and pants are made from a waterproof, breathable material with taped seams. Dual flaps on the zipper add additional protection and reflective details make for a nice safety feature. This might not keep you dry on day-long wet rides, but it'll keep your hide dry in an emergency.
UNION GARAGE DELUXE TOOL ROLL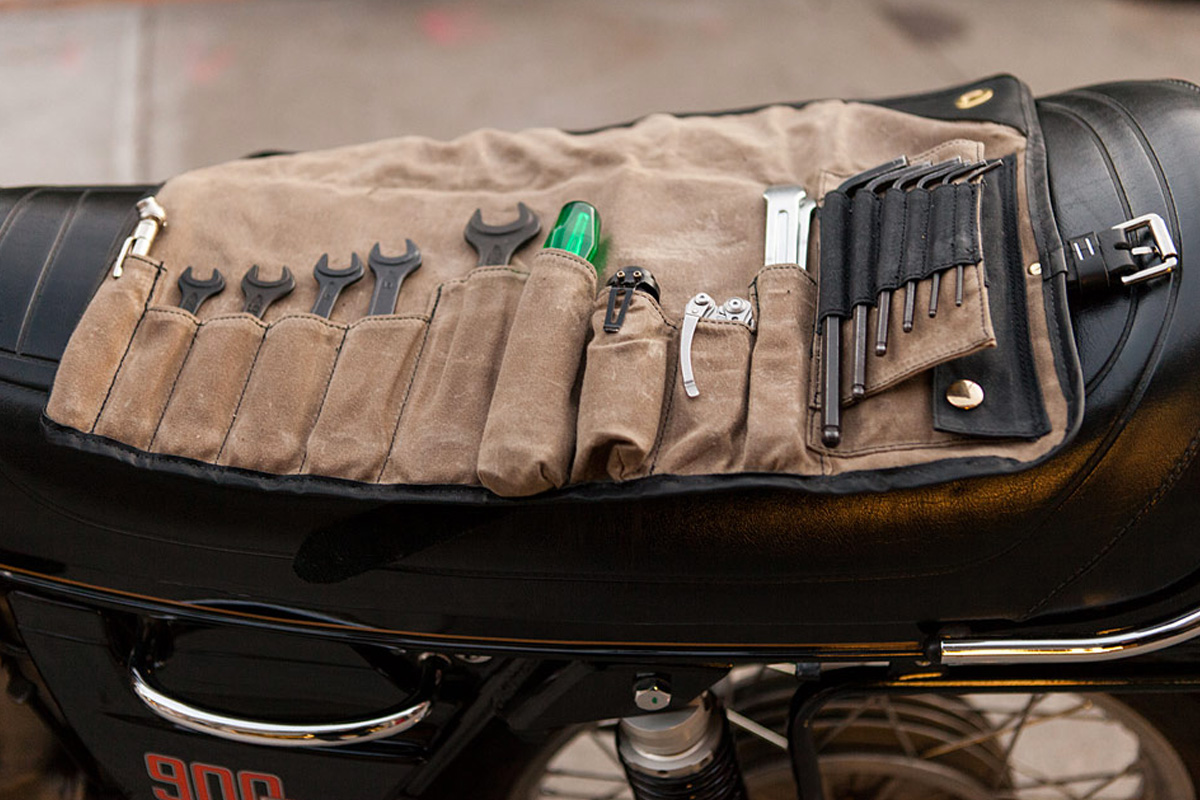 Motorcycles may not permit you to carry a tool to fix every issue you'll encounter, but having a purpose made tool roll on hand can be a blessing. From rectifying a loose bolt to tensioning a chain you'll always be prepared with one of these Deluxe Tool Rolls from the conscientious crew at Union Garage NYC. The 50 piece set is packed with essential items like a socket set, spanners, screwdrivers, feeler gauge, Allen keys, tyre pressure guage and loads more. Additional items such as a torch and multi-tool adds a whole new level of convenience and the 10-ounce cotton carry bag is waxed to key everything dry and clean. Please note: this is a metric only kit
There's a real difference between thinking you're prepared and actually being prepared. You may have earned every outdoor merit badge during your days as a boy scout, but without the right tools on hand, you can really become unstuck. Whether you're a daily motorcycle commuter or an outright adventurer, here are a few EDC (Every Day Carry) items that will help you tackle whatever challenges life throws at you.