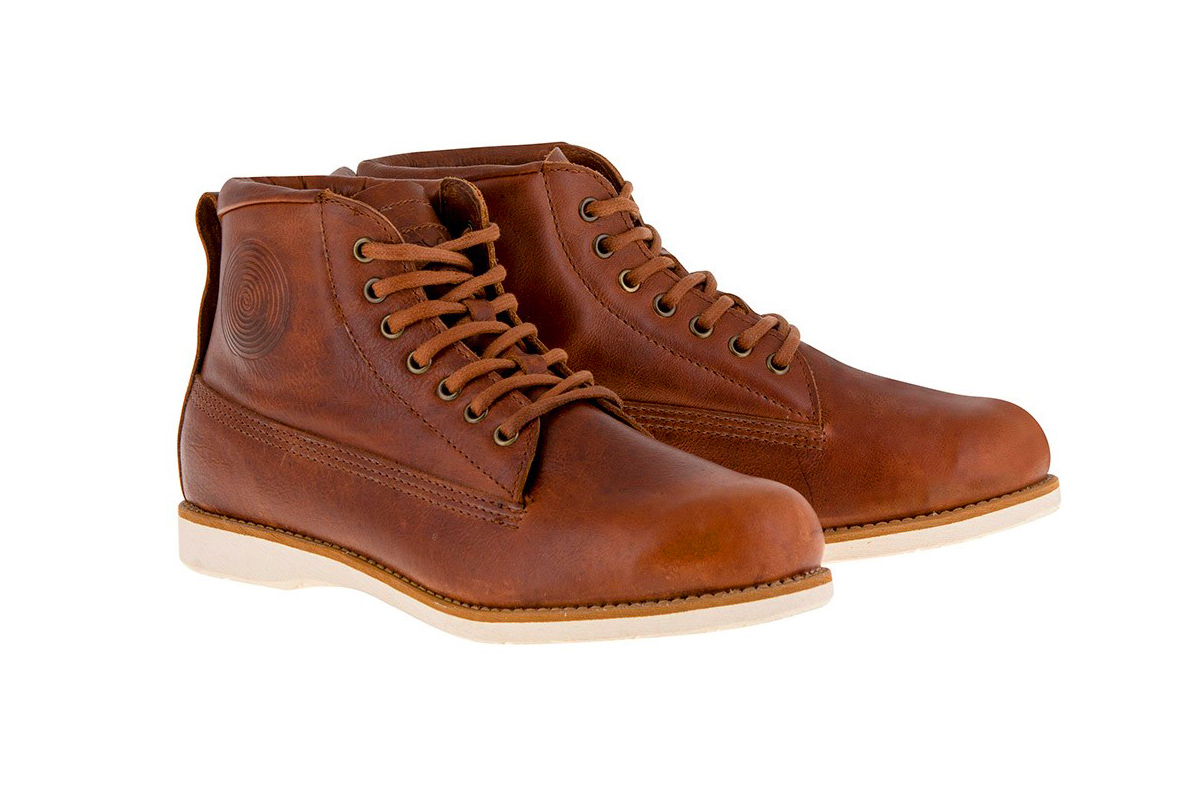 The vintage inspired Rayburn riding boots are styled after a classic work boot cut. Outer construction consists of a 1.6mm chestnut brown leather upper with a hard wearing white vulcanised rubber sole. The boots laces have been designed to sit towards the outer edge of the boot to keep them away from your bikes running gear and a clever lateral pocket that allows them to be tucked away out of sight.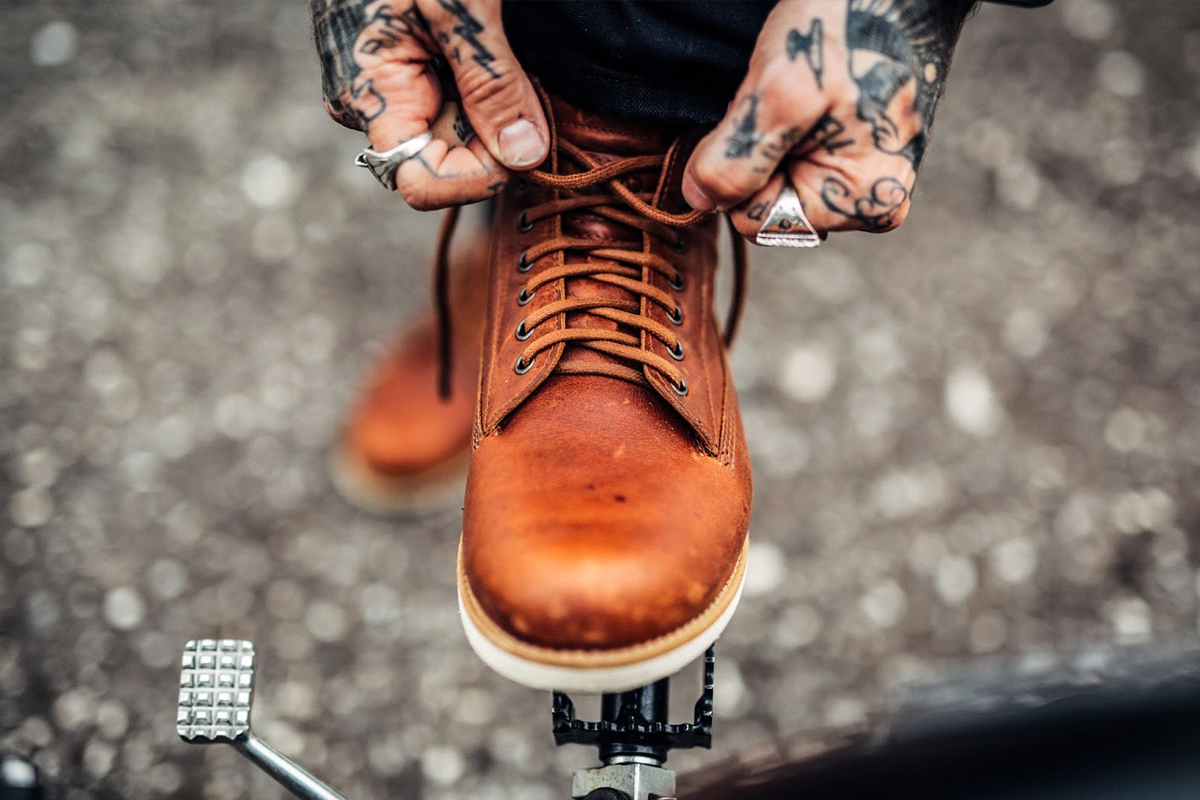 Your feet are kept safe inside the fully CE Certified Oscar Rayburn boot thanks to a full gamut of internal armour. Double density TPU panels protect the outer and inner ankle surfaces and toes are kept safe by an armoured toe box. Additional armour in the heel provides support and protection and the triple stitched panels will hold everything securely together.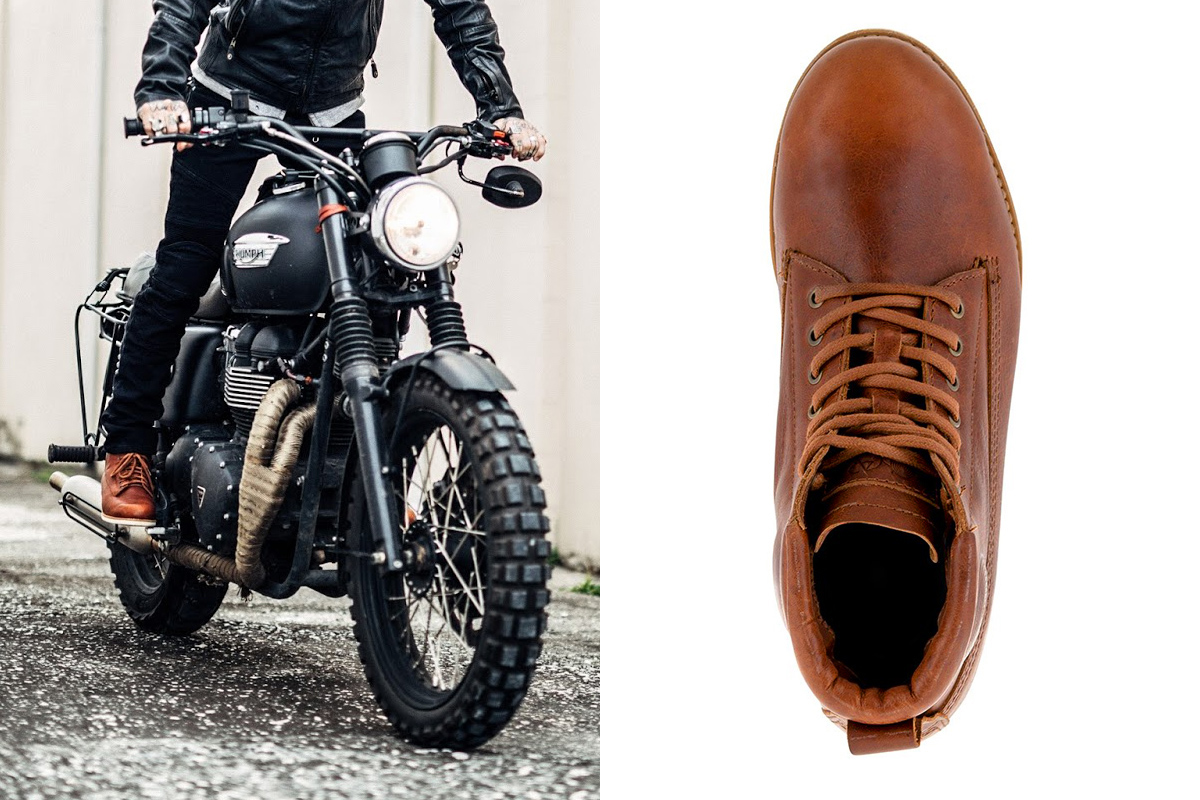 Internal foam padding provides comfort in armoured areas and around the shifting area of the toe. The gusseted tongue keeps out dirt and water while the internal mesh lining helps your feet to breath during warmer riding conditions.
If you've been looking for a safe pair of riding boots that boast just as much style as they do protection, you may have just found them.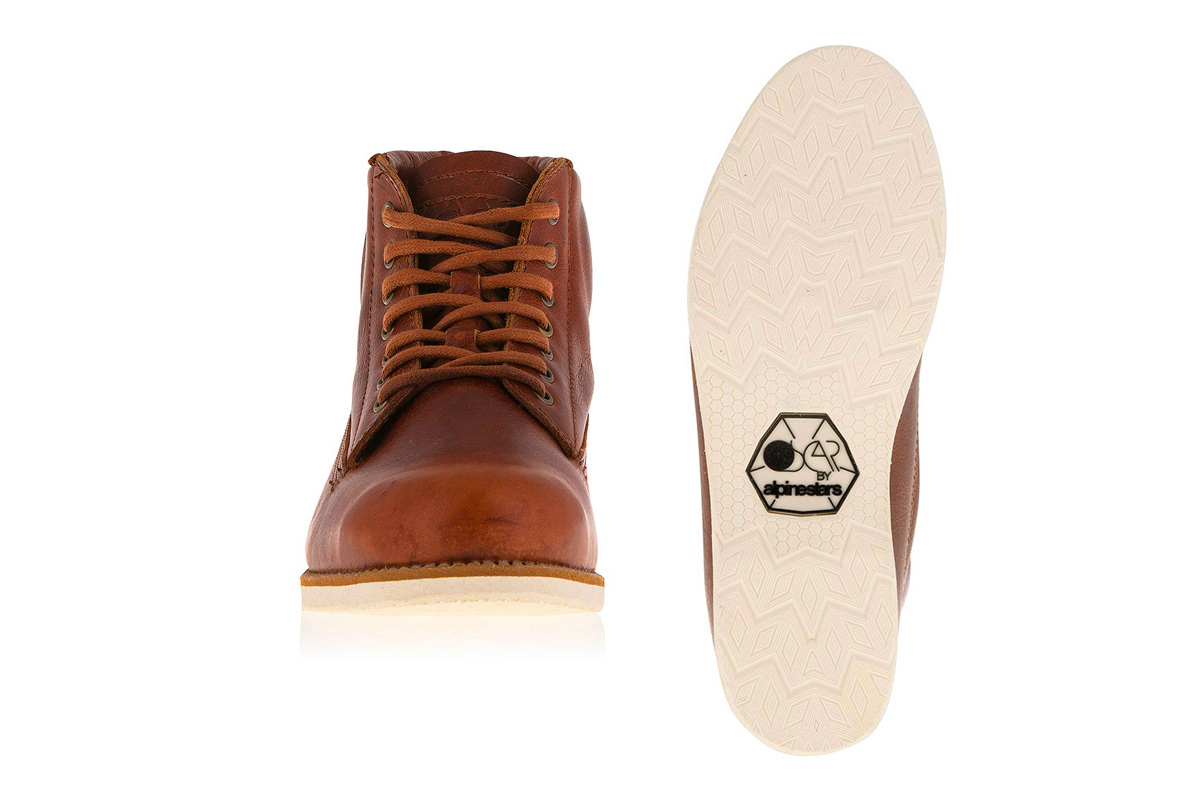 These Rayburn motorcycle boots from Alpinestars pay homage to the company's illustrious past. In 1972 Alpinestars was awarded an esteemed Italian fashion award for their revolutionary motocross footwear. Recognising an opportunity to reach a wider market the company created an offshoot label that amalgamated form with function. The new sub-brand was called 'Oscar' and could be recognised by its hypnotic spiralling logo. After achieving great success the brand was eventually merged back into the Alpinestars identity. The classic brand has now be reimagined as an entirely new range of fashionable footwear and riding apparel named 'Oscar by Alpinestars'.