The motorcycle industry as a whole has been struggling through declining sales for several years now. There are plenty of theories as to why this is, but one that I think isn't being discussed enough is the price. Right now in Australia if you wanted to go out and buy a brand new, retro-styled motorcycle for under $15,000 ($7,000USD) your options are pretty limited. Considering you can buy a small car for around that same price it's easy to see why many potential customers may be shying away from motorcycles. Thankfully it's not all doom and gloom. If you're chasing a cheap motorcycle with classic or retro styling here are 5 that I think offer the best value for your hard earned bucks.
If you can't afford the price tag hanging from the handlebar of the latest Thruxton R, Kawasaki Z900RS or BMW R NineT these 5 well-priced alternatives could be the answer. I chose these motorcycles because of the great value for money they offer. There are certainly more bikes out there that will cost you even less, but I've gone with the ones that I feel offer the best all-around value in relation to features, quality and performance. Listed in order from highest to lowest price here's my top 5 cheap motorcycles for 2019.
2019 Kawasaki W800
I was devastated to hear that Kawasaki's W series was coming to an end.  But just when I'd come to terms with the death of the W, Kawasaki went and resurrected it at EICMA 2018. They told us the W's parallel twin couldn't meet emissions standards, but I guess someone in the engineering department figured out it could be done.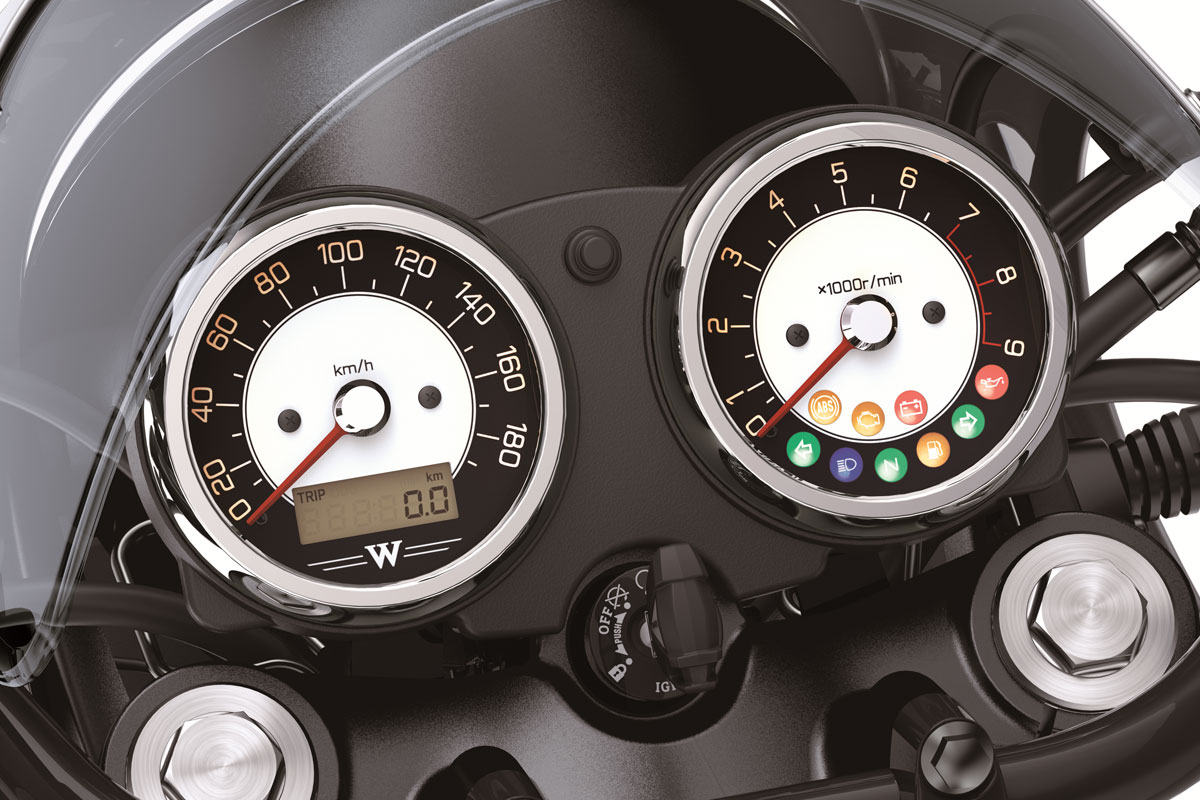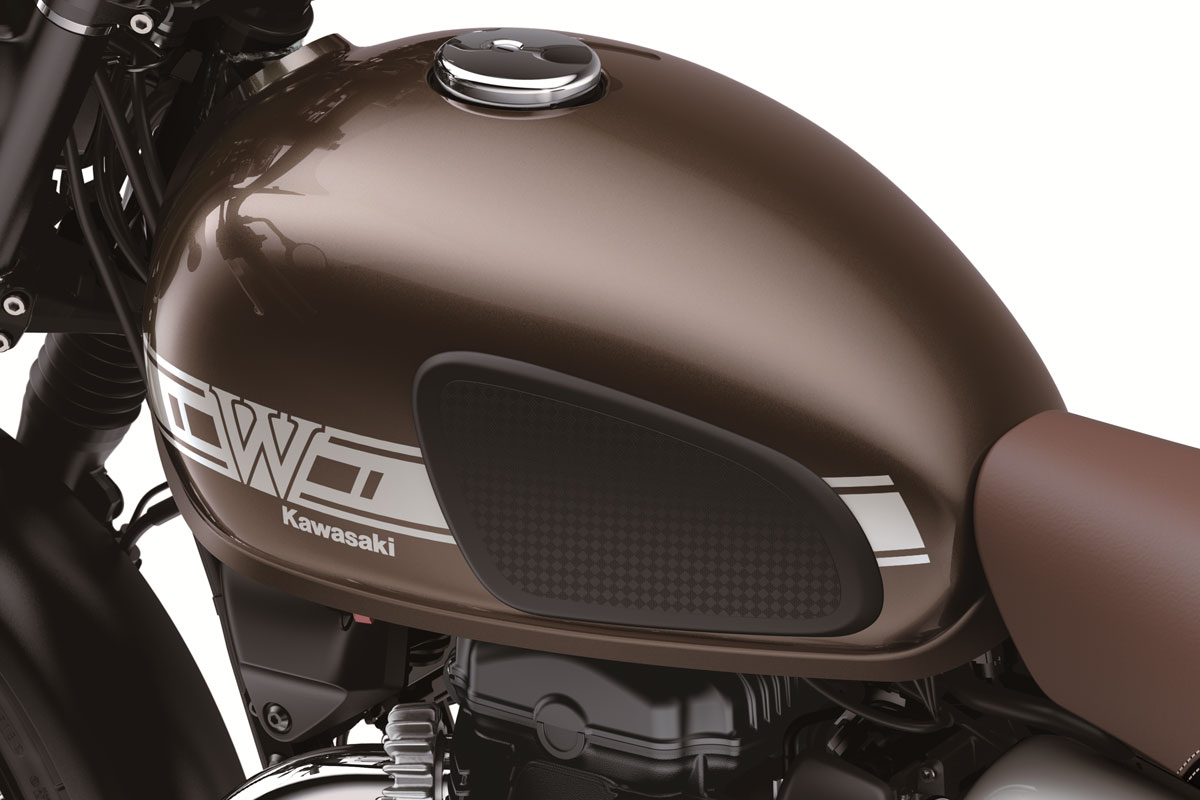 According to Kawasaki, the 2019 W800 design is 90% new, but you wouldn't know by looking at it. The new W800 is every bit as retro cool as the last one and features some decent upgrades. The forks are a touch more substantial, there's a disc brake at the back, a slipper assist clutch and the frame has been reworked. Power is likely to remain around the 47bhp mark and the price is slightly up at around $14,000 ($9,799 USD). The new W800 will also come in 2 flavours. The street version and a cafe racer variant that features a different seat, lower bars and a bikini fairing. It may sit at the upper end of this cheap motorcycle list, but when it comes to bulletproof engineering the tried and tested W parallel twin is at the top of its game.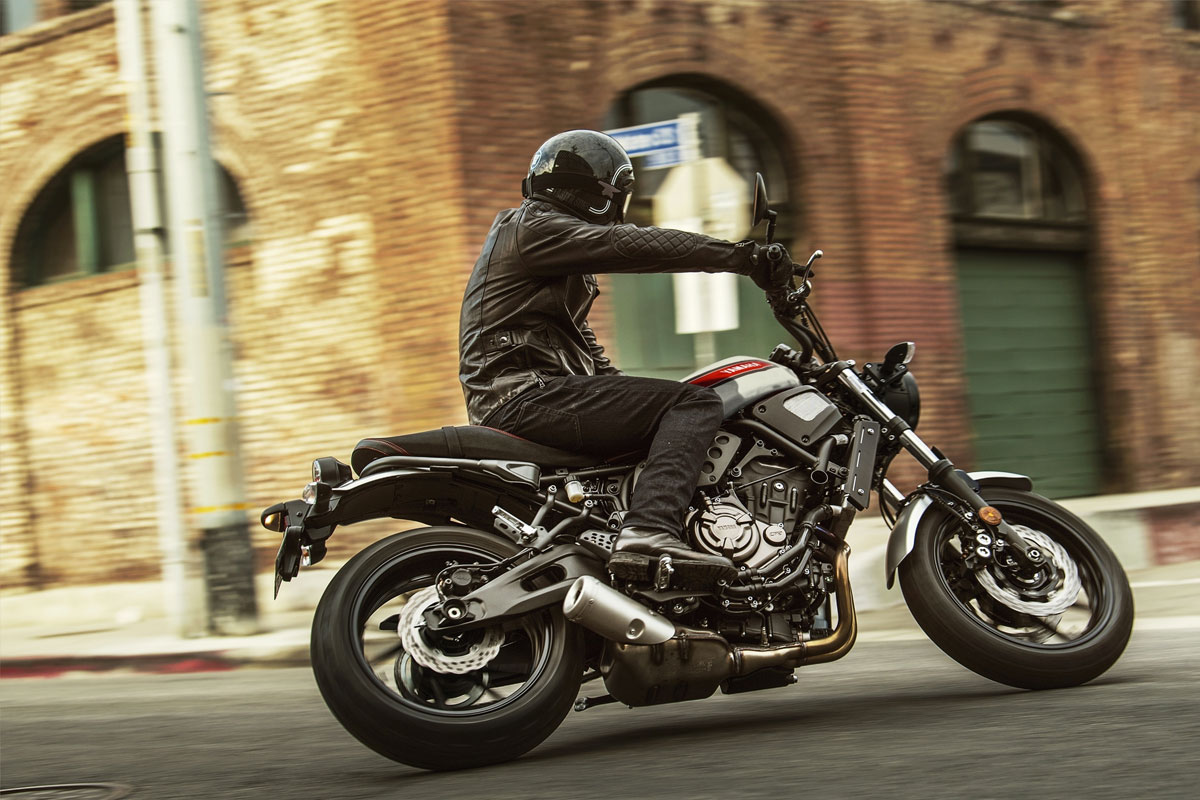 Yamaha XSR700 Sport Heritage
After attending the launch of the Yamaha XSR700 and Yamaha XSR900 back in 2016 I went away amazed by the value for money each bike offered. I put both models through their paces and carefully considered their target audience. The Yamaha XSR700 came out on top. Sure it lacked the raw power of the XSR900, but it didn't leave me wanting for more. It's a bike you can easily ride close to its limits without ever feeling out of your depth.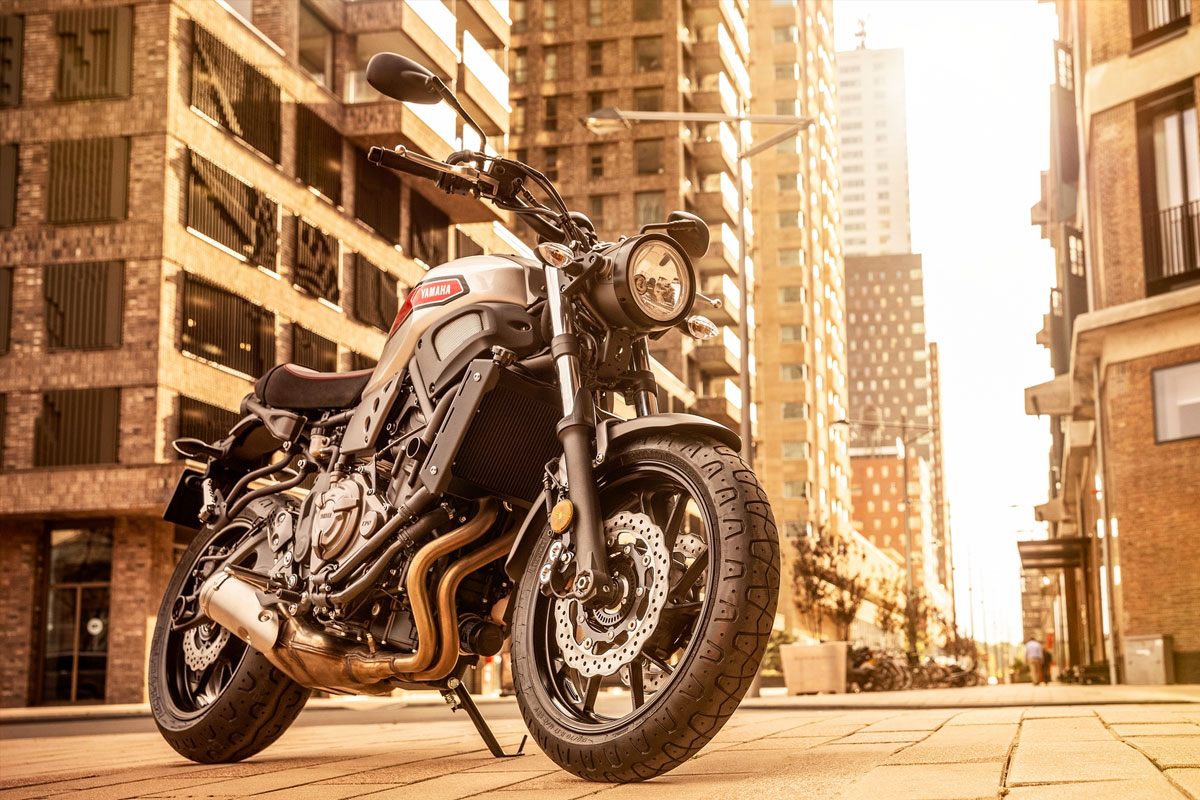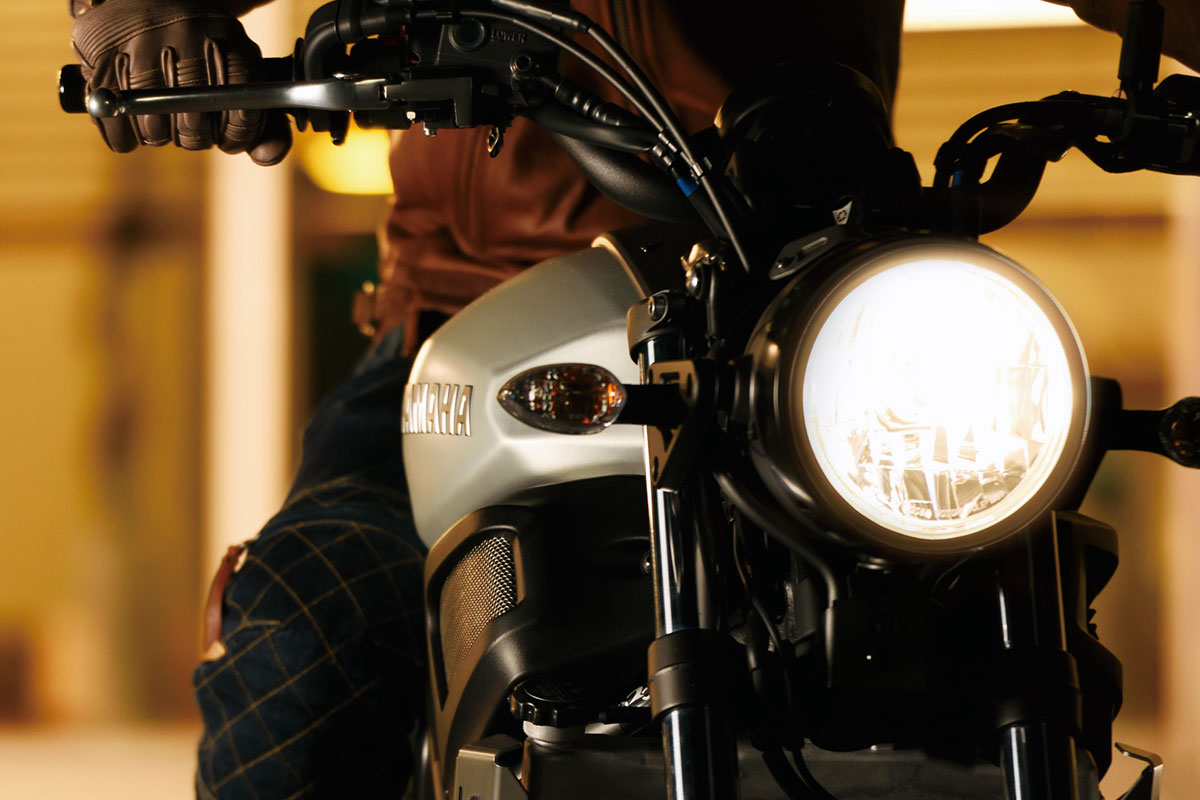 The XSR700's inline twin is smooth as silk and good for around 74bhp (non-limited version). It has all the grunt any city commuter could need and comes equipped with the latest safety tech. The XSR also boasts a balanced mix of modern and retro styling. Although it may not be as retro as the other bikes on this list the XSR700 clearly fits the bill.
At a touch under $12,000 AUD ($8,499 USD) this is one cheap motorcycle I would urge anyone looking for a bike in this price range to give a try.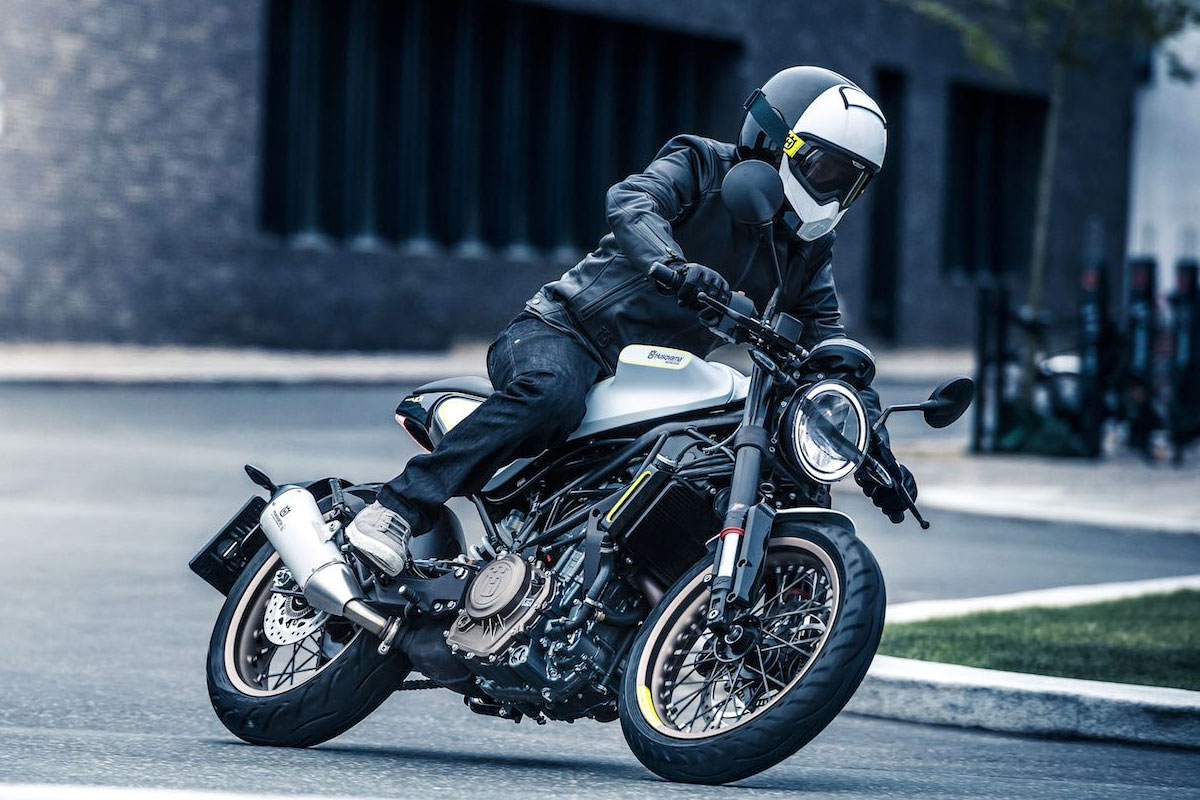 Husqvarna Vitpilen 401
Not only is the Husqvarna Vitpilen 401 attractively priced it's also one of the most attractive bikes on the market (opinions may vary). I recently spent 2 weeks getting to know the Svartpilen 401 and Vitpilen 701 versions of Husqvarna's new street bikes. Again it was the smaller of the two that won me over. The 401 is a hoot to ride. Out on the freeway, it was a little more strained than its beefier sibling, but that didn't detract from my experience riding it.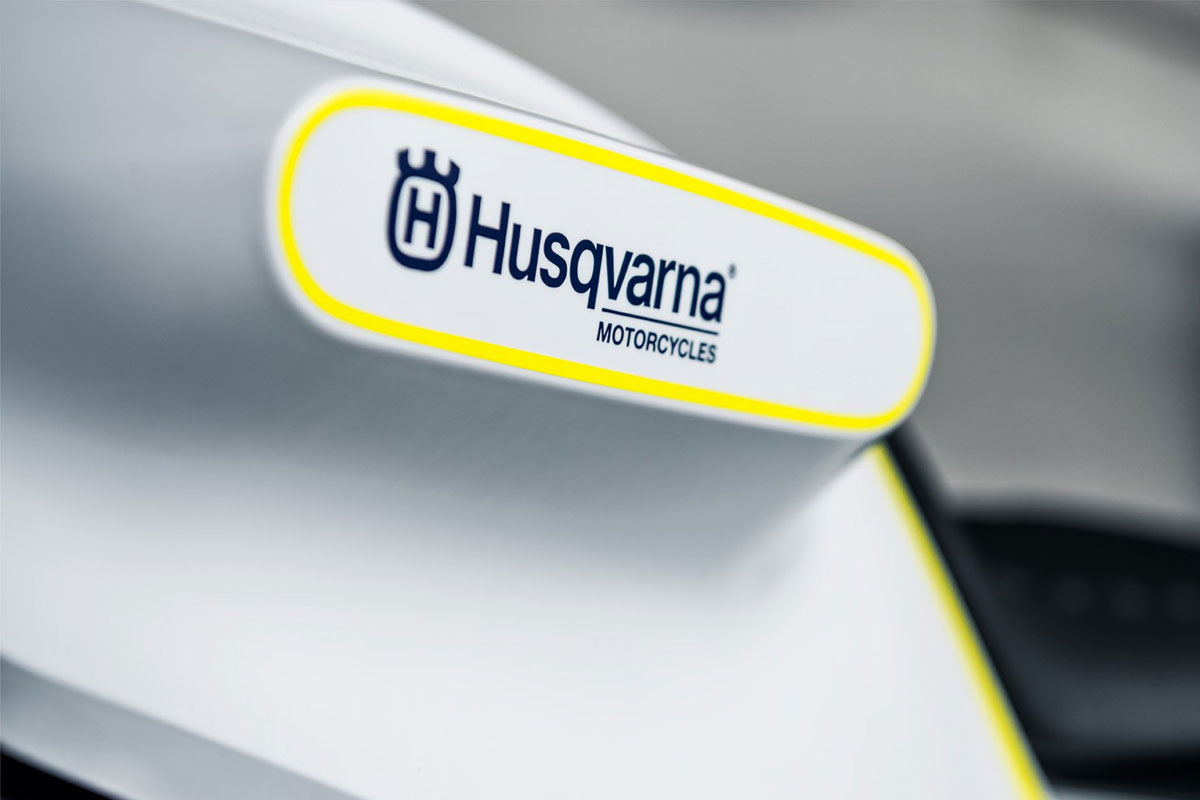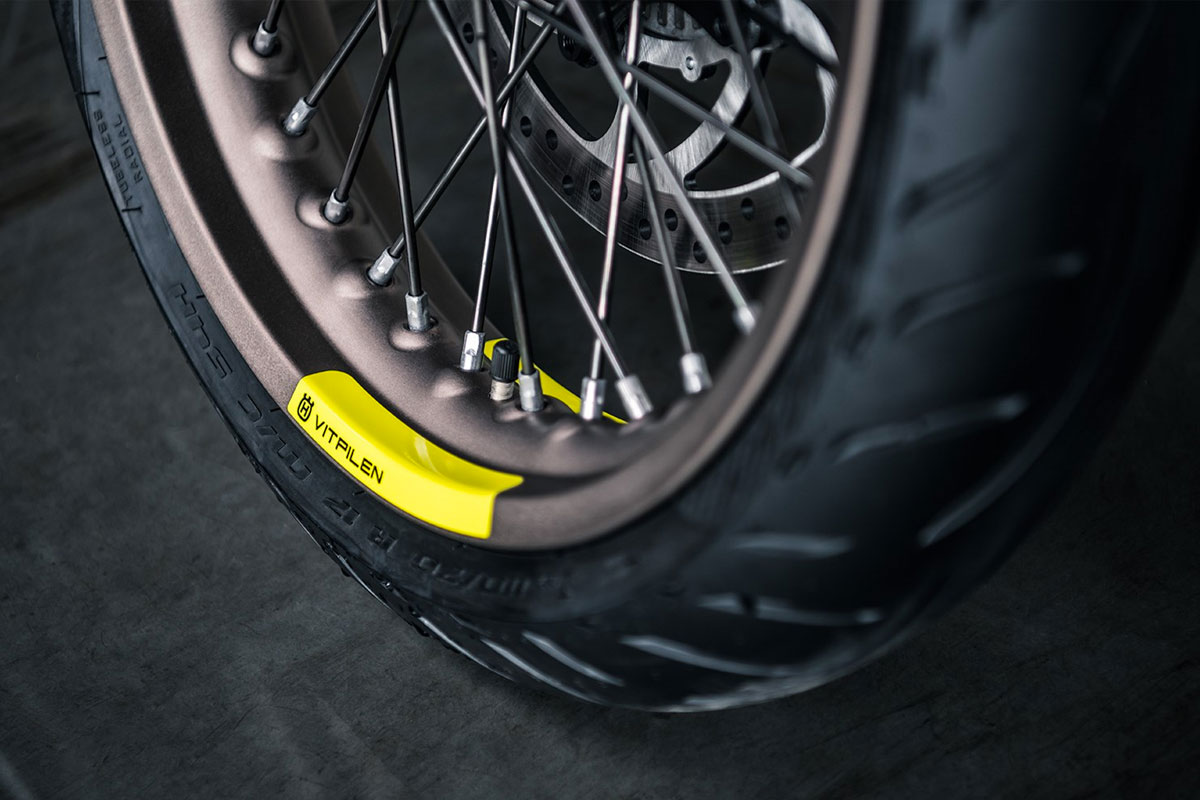 The 401 is super light and has plenty of punch. This makes throwing it around in city traffic a cinch. Give it enough gas off the line and you'll have the front wheel in the air and it has one of the least intrusive ABS setups I've experienced. Also if you like attention this bike gets LOADS of it. You'd never purchase a cheap car and get the same amount attention as the Vitpilen 401 commands. So if you're not afraid of being the centre of attention the Vitpilen 401's $10,990 ($6,299 USD) price tag is sure to appeal.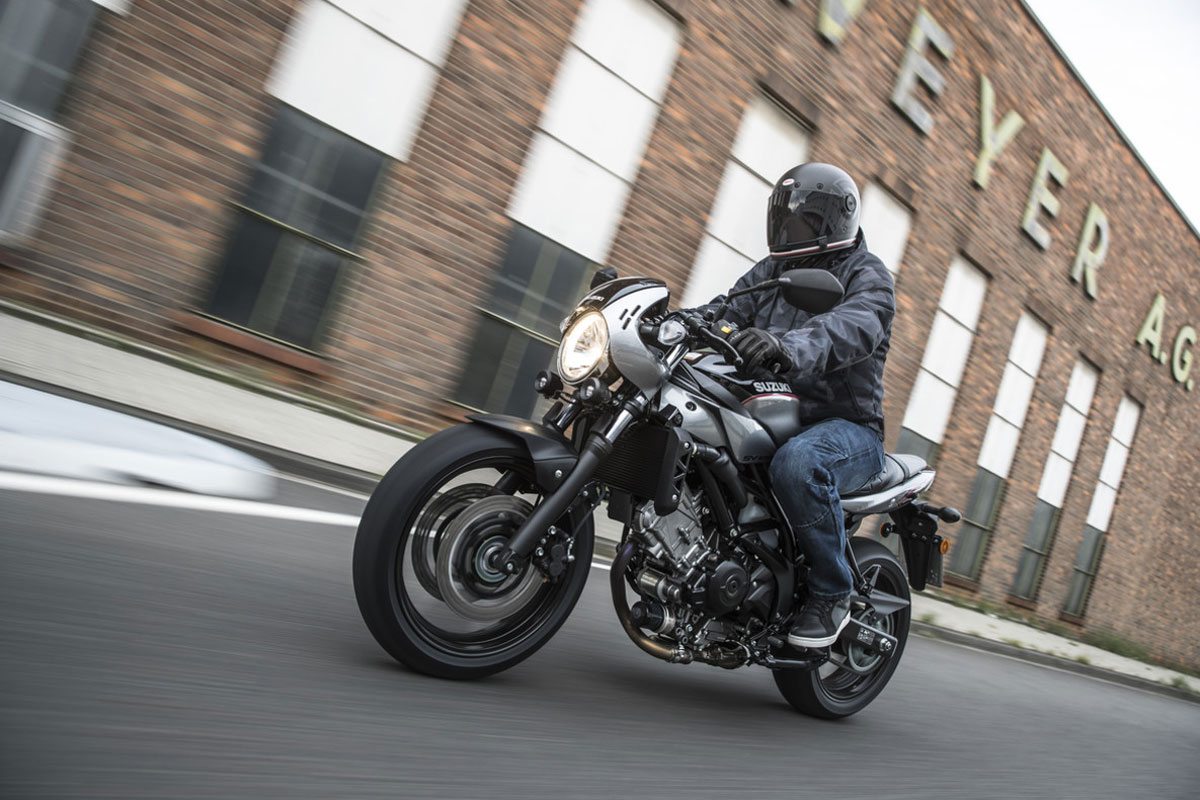 Suzuki SV650X
Suzuki's naked SV650 is an evergreen model in the companies lineup. Back in 1999 they introduced it as a "budget entry" into the naked market and seeing as it's still around customers clearly like it. This year they introduced a new model, the SV650X which taps into the cafe racer styling trend so many manufacturers have adopted. The Suzuki SV650X is purely a styling exercise with no difference in performance, but Suzuki now offers the bike in 2 variations. There's a limited version for new riders on license restrictions and an unrestricted full power version.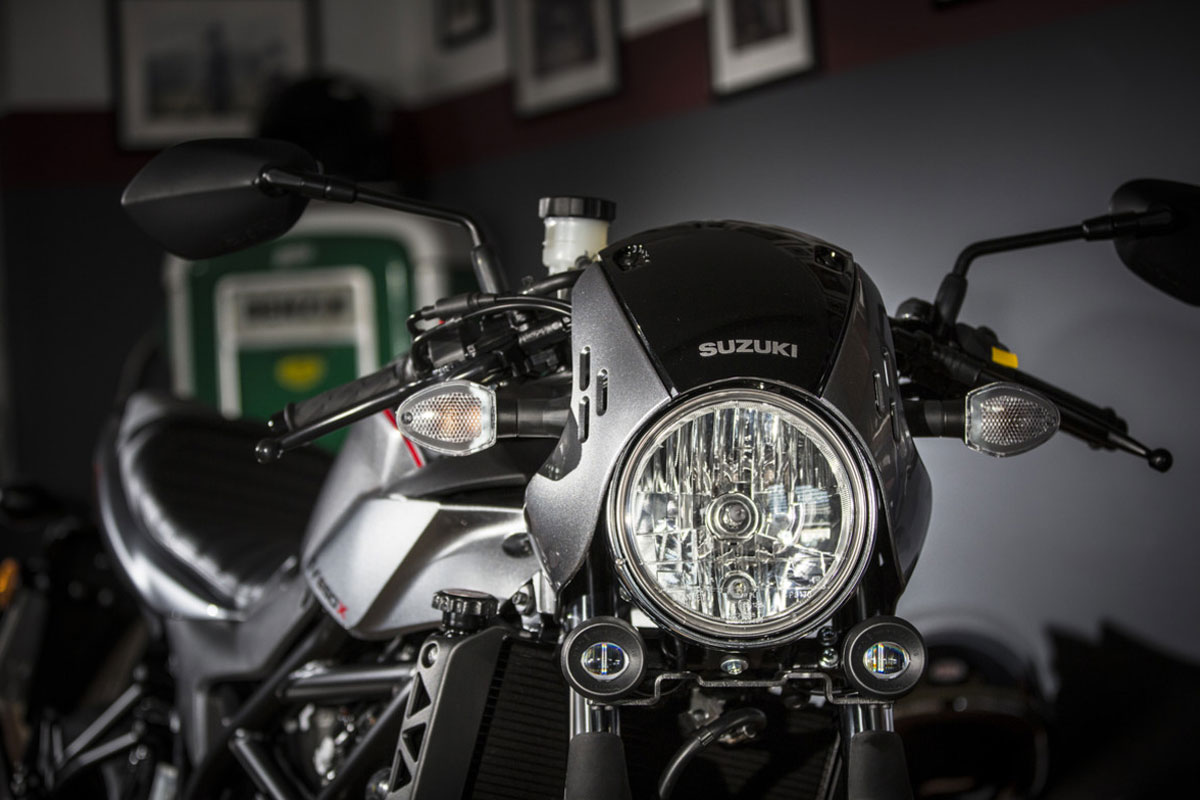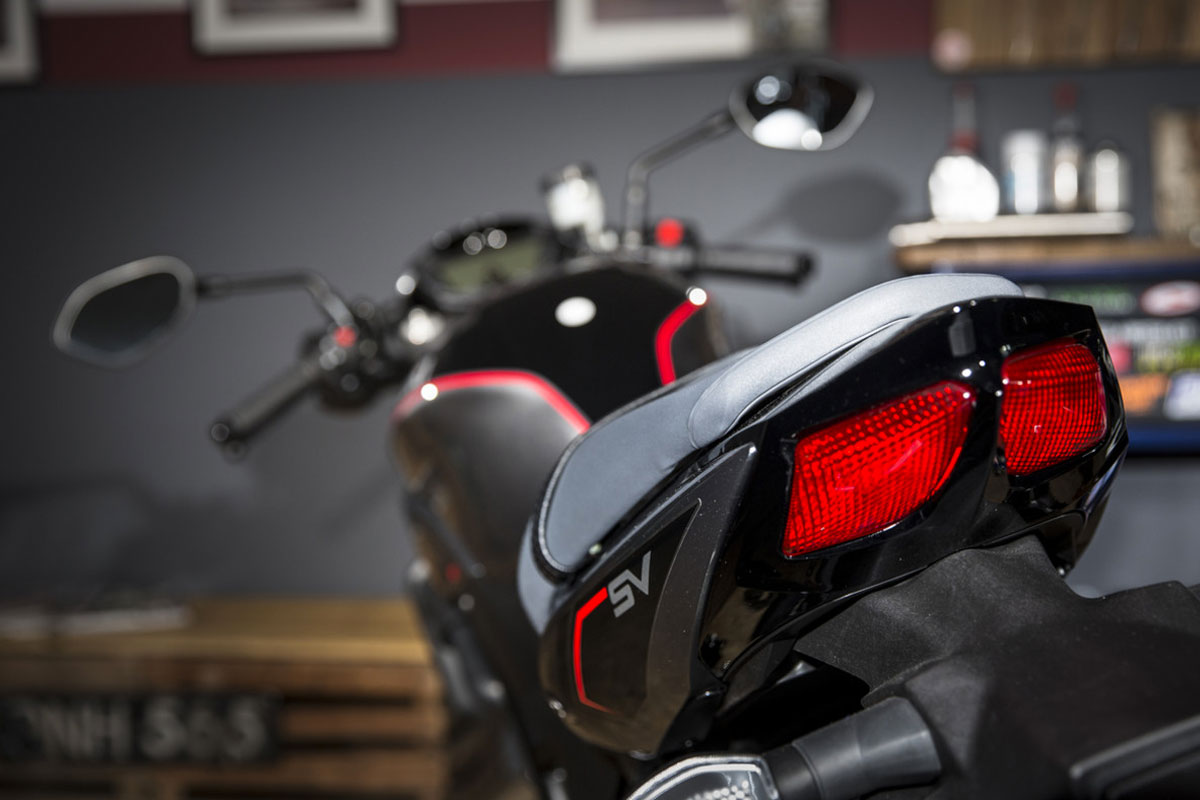 The full power SV650X produces a very respectable 75bhp making it the most powerful bike on this list. It also comes fully equipped with ABS, a 6-speed gearbox, something they call low "RPM assist" for ease of riding in traffic and a very attractive 2-year unlimited warranty. If you want to own the cafe styled SV650X you'll only need to part with $10,690 ($8,399) of your hard earned cash. Now that's a cheap motorcycle!
Royal Enfield 650 Twins
I'd say I'd left the best for last, but the highly anticipated Royal Enfield 650 twins just so happen to be the cheapest motorcycle on this list. Yes, Royal Enfield's new 650 twin is an absolute bargain, but before you go expressing any concerns regarding build quality and reliability consider this. The Royal Enfield 650cc parallel twin is a completely new engine design developed at their new UK based tech plant. Enfield is rumoured to have poached Triumph engineers to work on the engine and by all accounts, it's a ripper. Royal Enfield also deliberately delayed the release of the bikes. They did this to rework their frame design and ensure that when the bikes went to market there would be no unpleasant surprises. This is because Enfield knows their target audience for these bikes, which is primarily outside of India, will be very unforgiving if they are not up to scratch.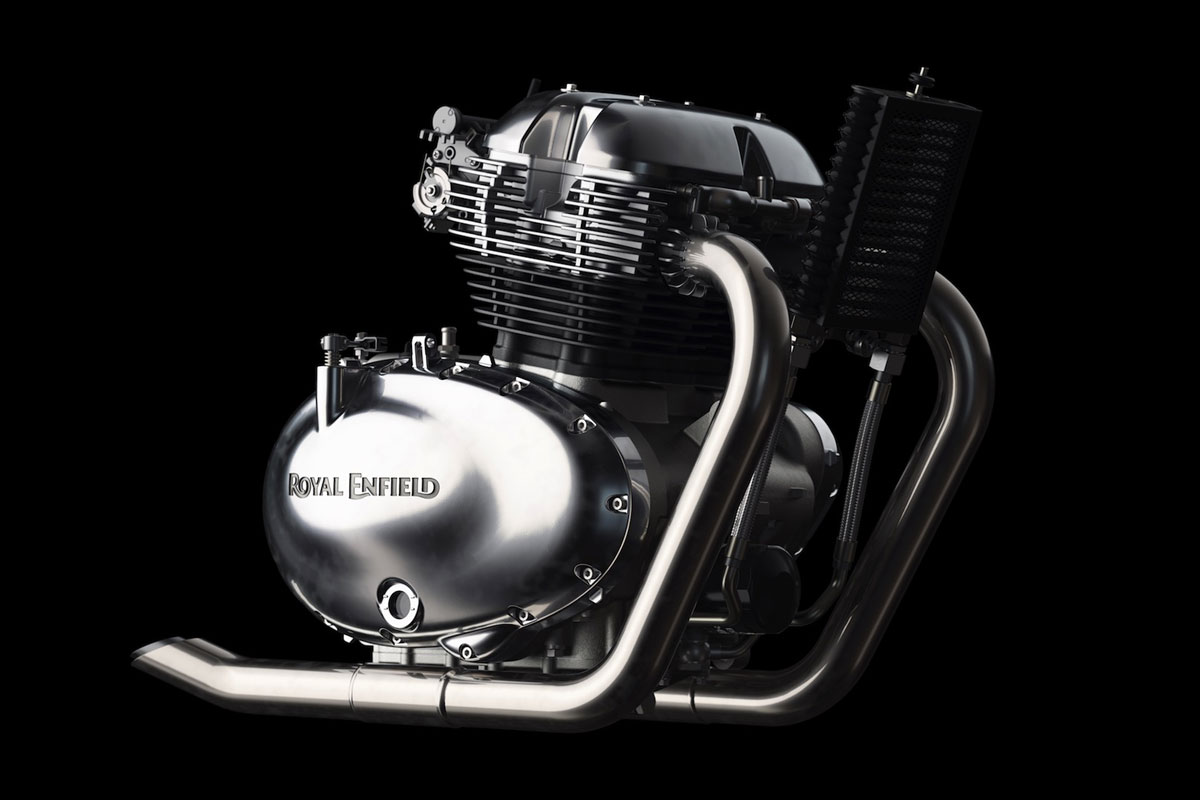 The Royal Enfield 650 Twin is being released in 2 versions, the Interceptor and the Continental GT cafe racer. The big differences are styling focused. The GT cafe racer features lower bars and a wasp tail seat that removes the ability to carry a pillion. Other features include disc brakes, ABS, twin gas-charged shocks, a six-speed gearbox and slip-assist clutch. The 648cc parallel twin is air-cooled and produces 47bhp and 57Nm of torque. This positions it on par with the W800 but a bit beneath similarly style bikes from Triumph such as the 54bhp Street Twin. It's also capable of cracking the ton which was apparently an essential goal during the development of the new engine.
So what's all this going to set you back? For the Interceptor you'll be parting with a mere $8,440 ($5,799) and $8,640 ($5,999) for the Continental GT. That's a whopping $5,500 less than the W800 and almost $7,000 less than the Triumph. If these 2 new 650 twins from Royal Enfield don't represent incredible value for money, I don't know what does.