These Pando Moto Mark Kev 01 pants add high abrasion resistance and armour to a classic cargo pant design. Whether you're a rider who likes the ability to carry additional items or simply like the look of cargo pants the Mark Kev 01 will make a great addition to every day/any occasion riding attire.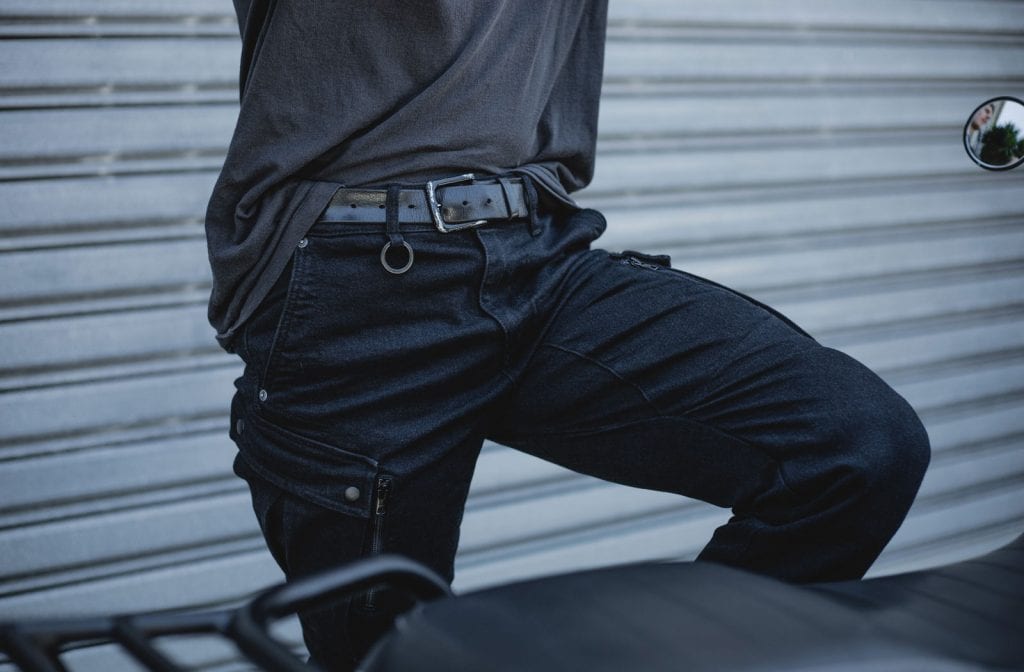 The Pando Moto Mark Kev 01 cargo pants are constructed from  12.5oz Cordura denim. The abrasion-resistant design utilises a weave of Kevlar fibres and kevlar reinforced stitching to keep the pants intact and your skin safe should an accident occur.
Backing up the tough exterior of the Mark Kev 01 is optional knee and hip Tripleflex armour which comes included in the sale price. Offering excellent rider comfort the armour contours to your body shape whatever position you are in and will stiffen on impact to protect you against hard knocks. To ensure an accurate and comfortable fit the knee armour can be located in 2 different positions.
As an additional line of defence, the Mark Kev 01 also feature internal Kevlar panels in high-risk zones. The combined protection offered by all these design elements has earned the Pando Moto Mark Kev 01 cargo pants an officially approved EN 17092, level AA (35 meters slide distance) safety rating.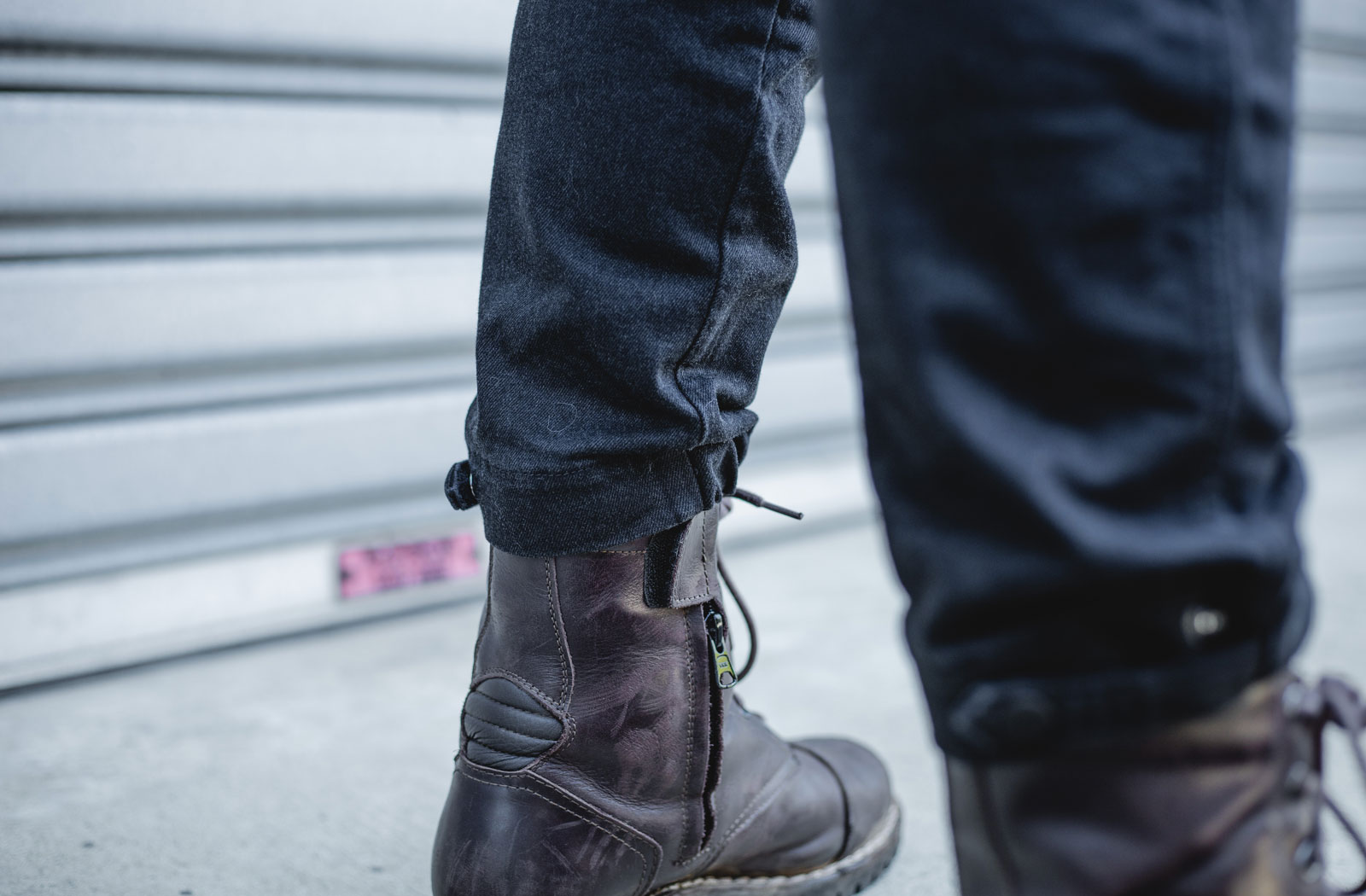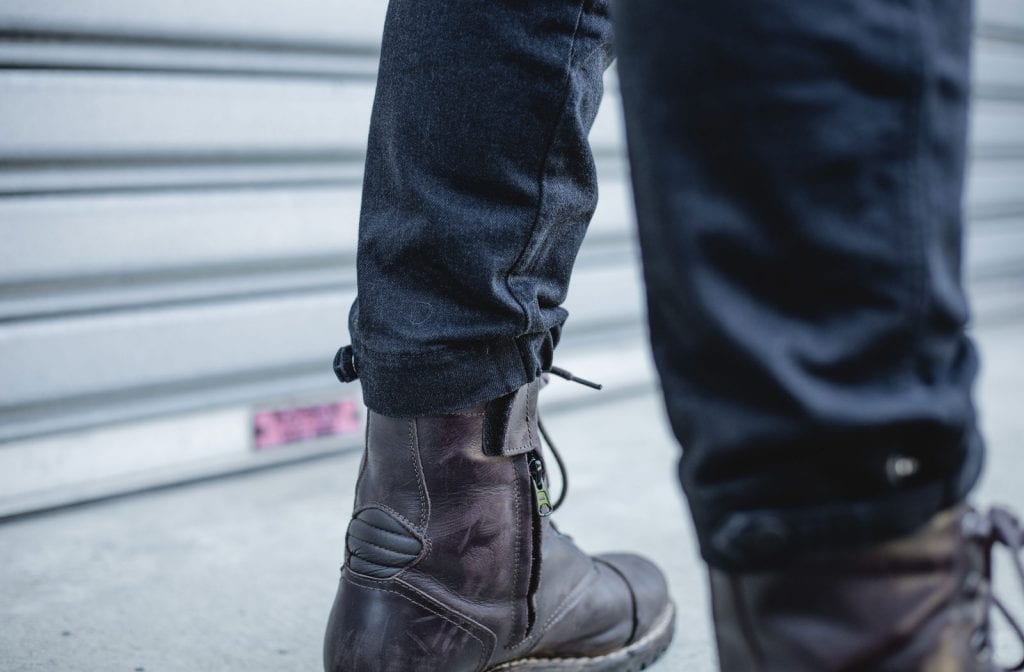 Finished in black the Mark Kev 01 pants feature classic cargo pant styling consisting of a tapered slim cut and high waist. For improved all-season comfort, Pando has woven Coolmax technology into the design. The Coolmax tech fabric offers excellent moisture-wicking and air permeability for warmer seasons while providing insulation on cooler days. If you're riding in scorching conditions, these feature-packed cargo pants also come with zippered vents on the thighs letting cool air in to dissipate built-up heat.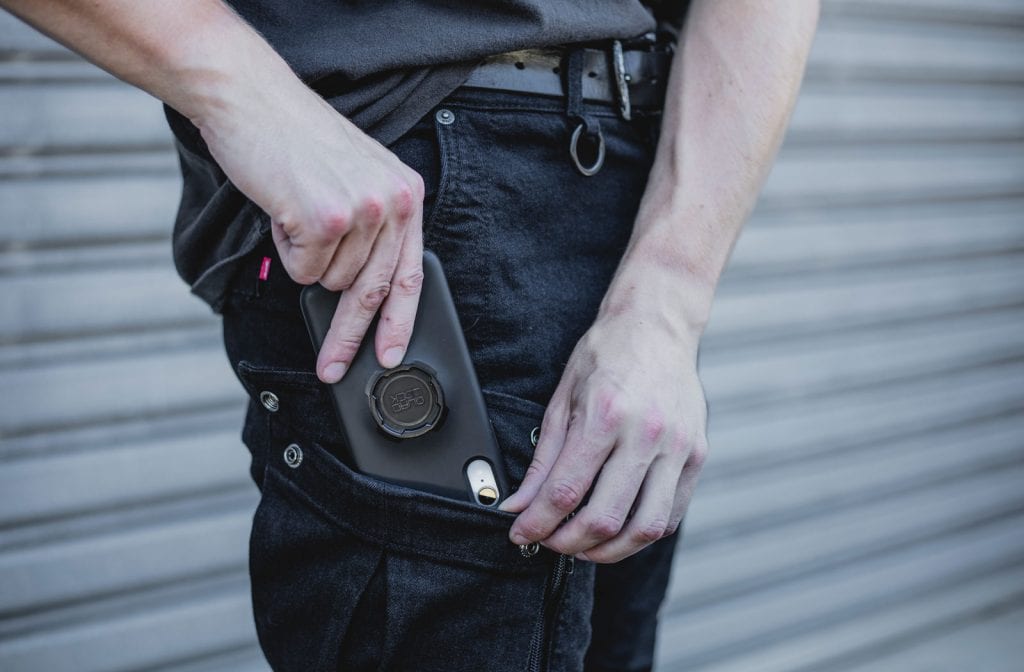 When it comes to storage space you'll have everything in close reach thanks to a 6 pocket design. The two side pockets utilise a classic pant pocket design. The two rear pockets and thigh pockets both secure with snap buttons and you'll find a signature Pando Moto key hoop on the waist. To make fitting bulky boots easier the cuff of each leg is elasticated and adjustable.
As with all of of the riding gear in their range, the Pando Moto Mark Kev 01 ca1rgo pants are made in Europe to the companies stringent quality standards.
Photography by Regular Moto