I love a good collaboration. Take for example the Veldt Roars Original helmet. To create this unique design Veldt Helmets has teamed up with Japanese riding gear label Roars Original. For those who haven't heard of either brand before, Isle of Man based helmet manufacturer Vedlt has been around for a few years now. Their unique design allows the user to remove sections of the helmet to switch between an open-faced or full faced configuration. Tokyo based Roars Original have been on the motorcycle fashion scene for 15 years creating leather jackets and gloves for riders.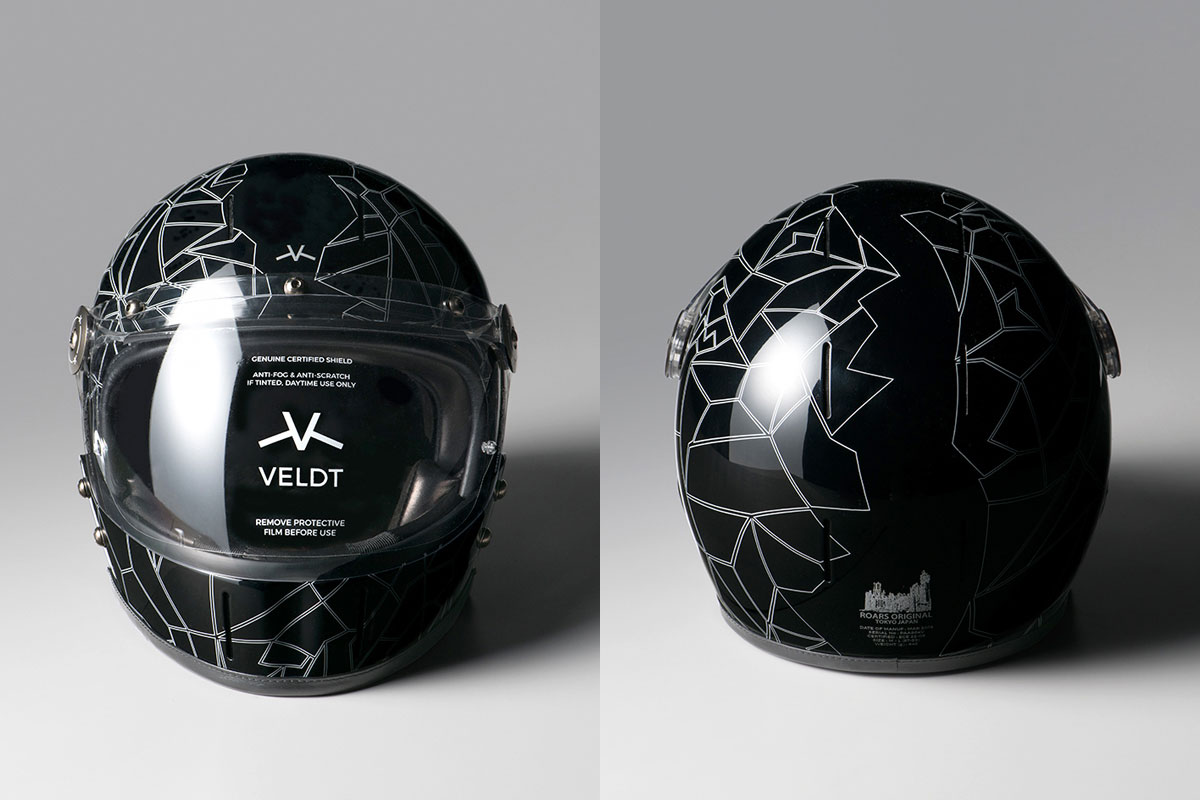 Constructed from carbon fibre the Roars helmet weighs a mere 899g. Roars Original specialise in leather riding gear so special attention has been paid to the helmets internal materials. For improved riding comfort, each helmet is lined with plush Sintra Lamb leather. Leather has also been used to trim the helmet for durability and a quality finish. The helmet fastens with a classic D-lock strap and is available with either ECE or DOT certification.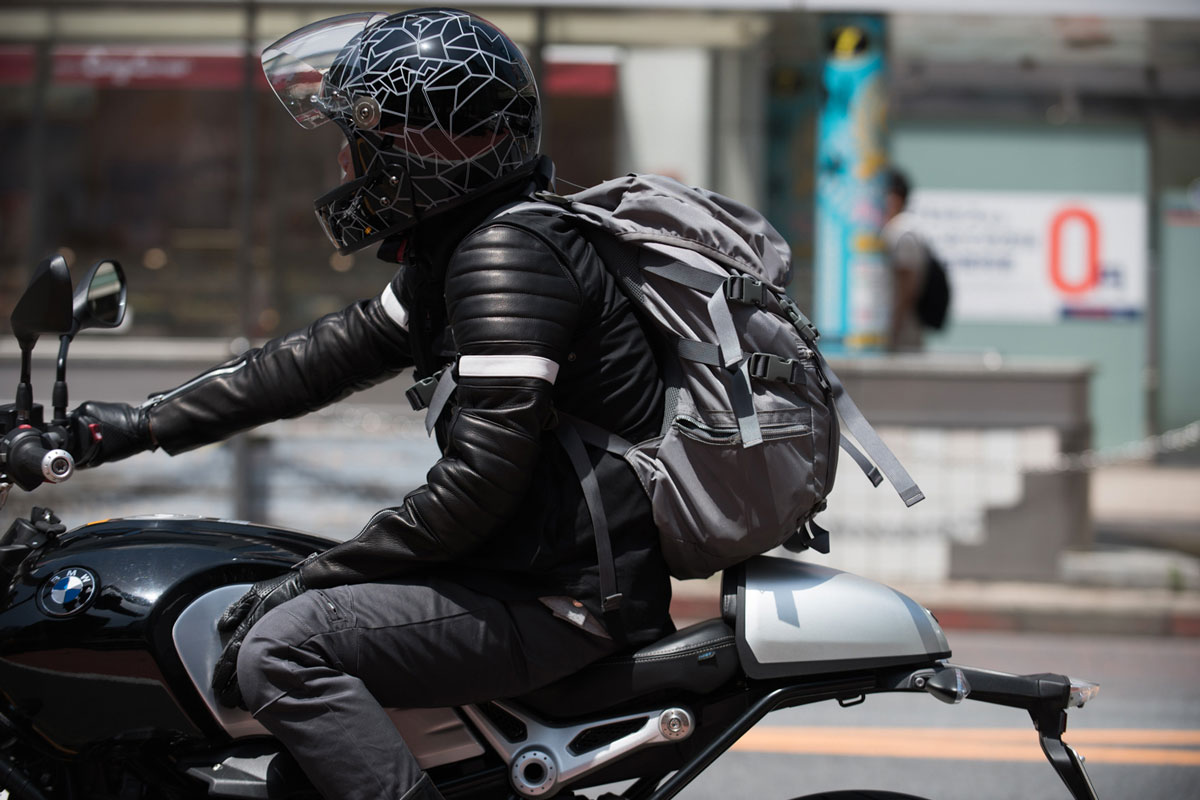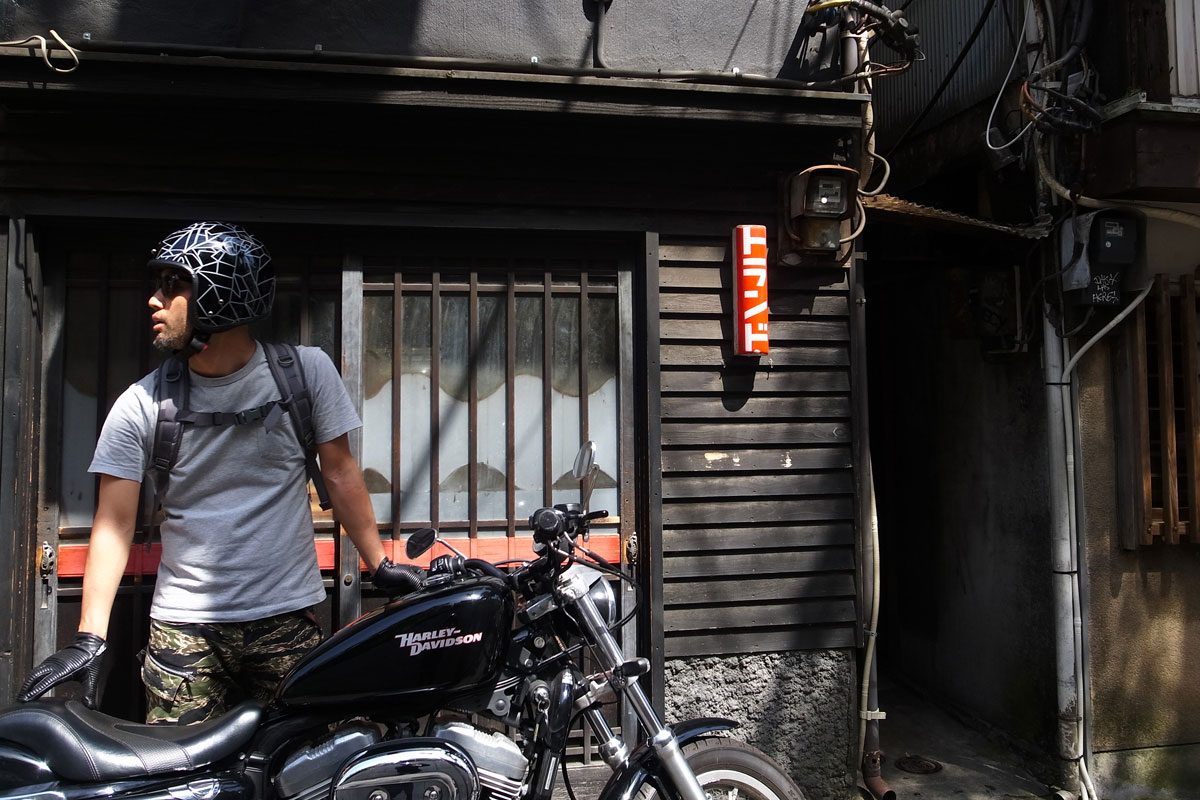 Only 50 units of the limited edition Veldt 'Roars Original' helmet are available. The helmet is sold in a full face configuration which includes a chin guard and pin-lock short visor. Finished in gloss black it bears a laser engraved Roars Original logo on the rear of the shell. The 'cracked windscreen' pattern covering the rest of the helmet is Roars 'lucky charm' design. Roars founder Seiji Takahashi created the design as a reminder of the risks involved with riding motorcycles and has become a common design element of his apparel range.
The Roars Original helmet features the same modular design as the rest of Veldts range. Both the certified visor and chin guard can be easily removed or installed via a simple mounting system. This allows the wearer to choose between either a full or open-faced configuration. Special things always come with a heavier price tag and Veldt Roars Original helmet is no exception at £920,00.