Launched by a former founder of Ateliers-Ruby, Jean-EtiennePrach, Veldt has set up operations at the mecca of motorcycle racing, the Isle of Man. Using their 10 years of experience in motorcycle helmet manufacturing Jean-Etienne and his Veldt team have released their first ECE and DOT certified helmet. Just as Ruby was groundbreaking in its aesthetics the Vedlt motorcycle helmet takes a new approach to helmet design by introducing a completely modular, customisable design.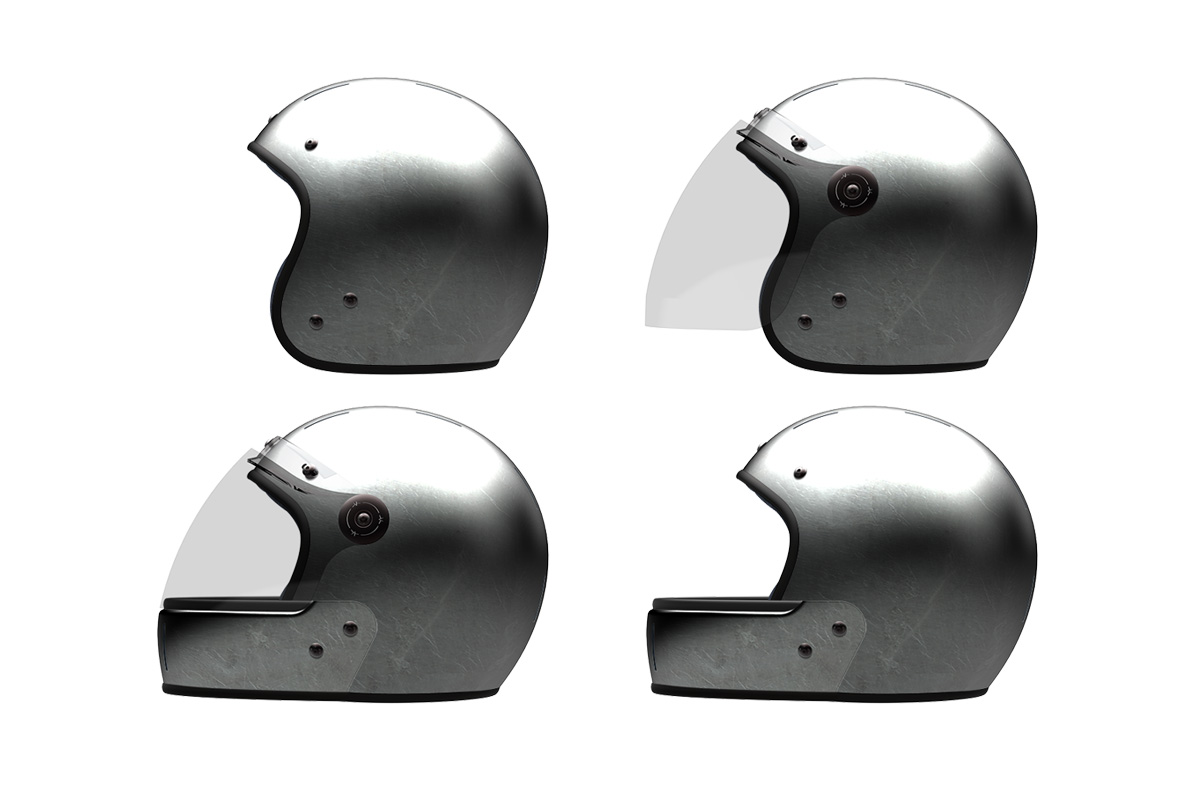 Every Veldt helmet starts as an open faced 'Jet' design however by adding a series of "bolt-on" components the helmet can be quickly transformed into a full face design. Accessories include a basic windshield, chin guard and full face visor which can all be removed/attached with little effort using basic tools and a Pinlock attachment system. Each helmet is constructed from lightweight Japanese carbon fibre and can be upgraded to include a plush leather interior for the ultimate in comfort.
Although safety was the primary objective during the development of the Vedlt motorcycle helmet an appealing aesthetic was key to its design. The Veldt helmet features a skull-hugging, low profile shell to avoid the bobblehead appearance synonymous with most certified open faced helmets. The helmets slim proportions have resulted in a look that Veldt describes as "flattering" and is sure to be a hit with style-conscious riders.
Using the Veldt online helmet configurator customers can also create their own unique design choosing from paint colours, finishes, interiors, pinstriping and racing numbers. Prices start from $310 USD and helmets can be purchased directly from the Veldt website with either ECE or DOT certification labelling.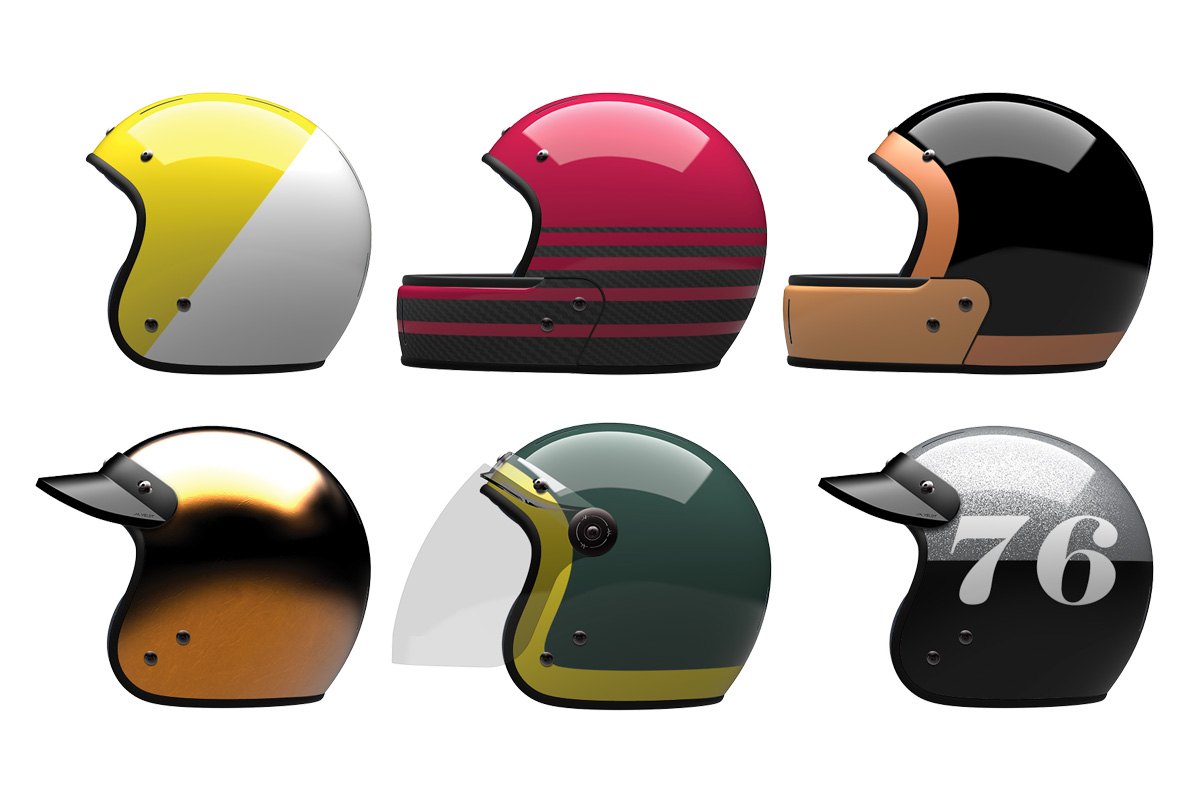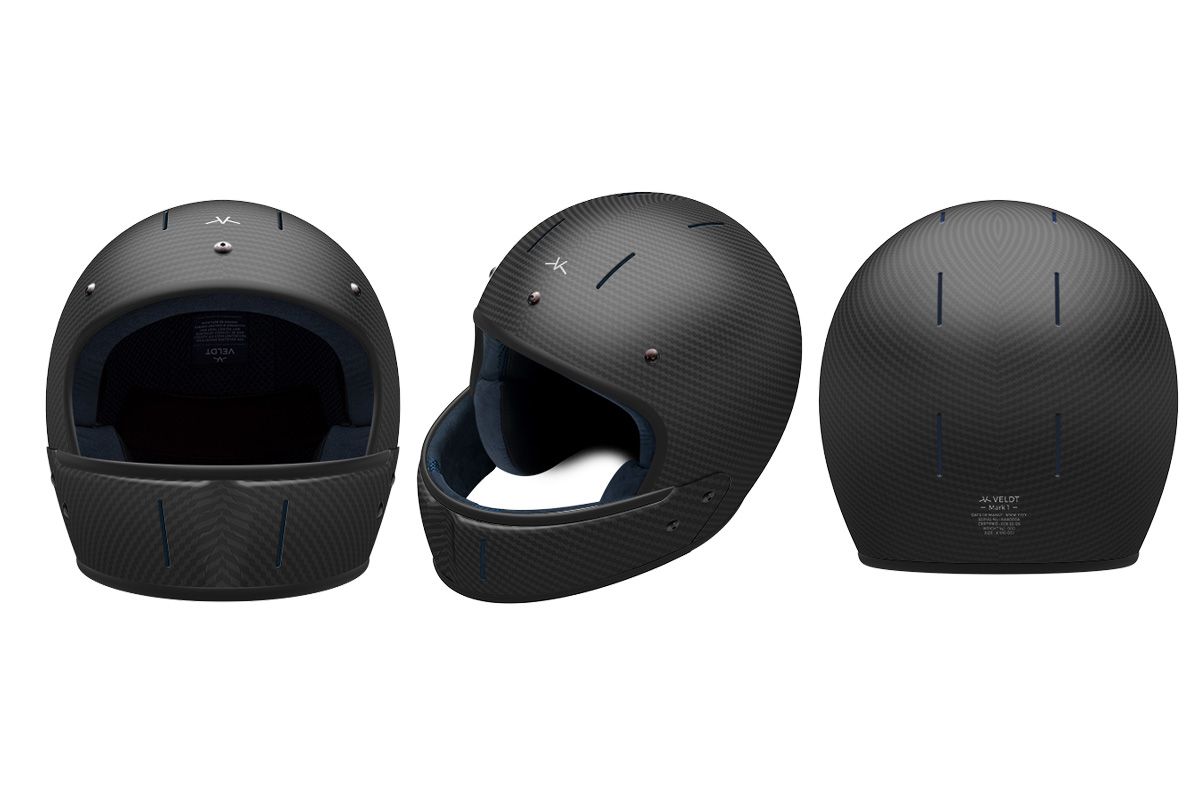 In my experience, you're either an open face helmet person or you're not. If however, you happen to sit on the fence or perhaps like to wear one or the other depending on your steed, these modular motorcycle helmets from Veldt could be just the thing.