The Kevins jacket is the result of a collaboration between renowned riding gear brand Dainese and the Italian designer denim brand, Replay. The collaboration brings together the technical expertise of Dainese and the fashion-forward approach of Replay to create a premium motorcycling jacket that seamlessly blends safety, style and functionality.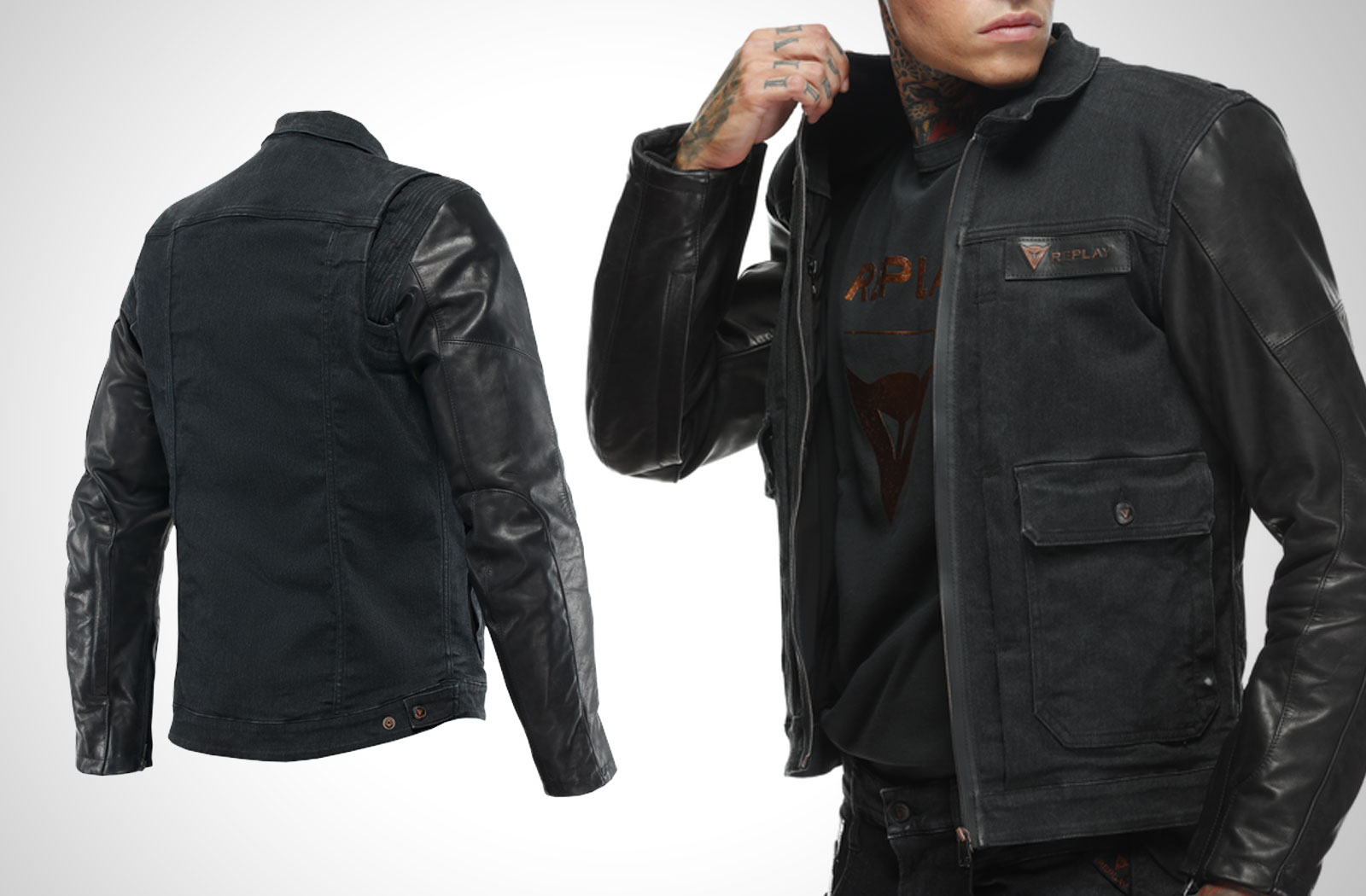 The Kevins jacket is available in a single 'Nero' black colourway and features subtle copper-finish Dainese and Replay branding. The sleeves of the jacket are made from full-grain premium cowhide leather which provides excellent resistance to abrasion and tearing.  The denim torso adds breathability to the design but doesn't skimp on safety. The single-layer denim used in the jacket is Replay's Hyperflex which features interwoven strands of highly abrasion-resistant fibres.
Another standout safety feature of the Kevins jacket is the presence of Pro-Shape 2.0 elbow and shoulder armour. Pro-Shape 2.0 is made from a highly flexible material that conforms to your body shape. This allows it to provide excellent impact resistance without limiting mobility. Perforations covering the surface of the armour also provide excellent ventilation making it an ideal complement for this warm-season jacket. The Kevins jacket also has a pocket for an optional G1 or G2 back protector.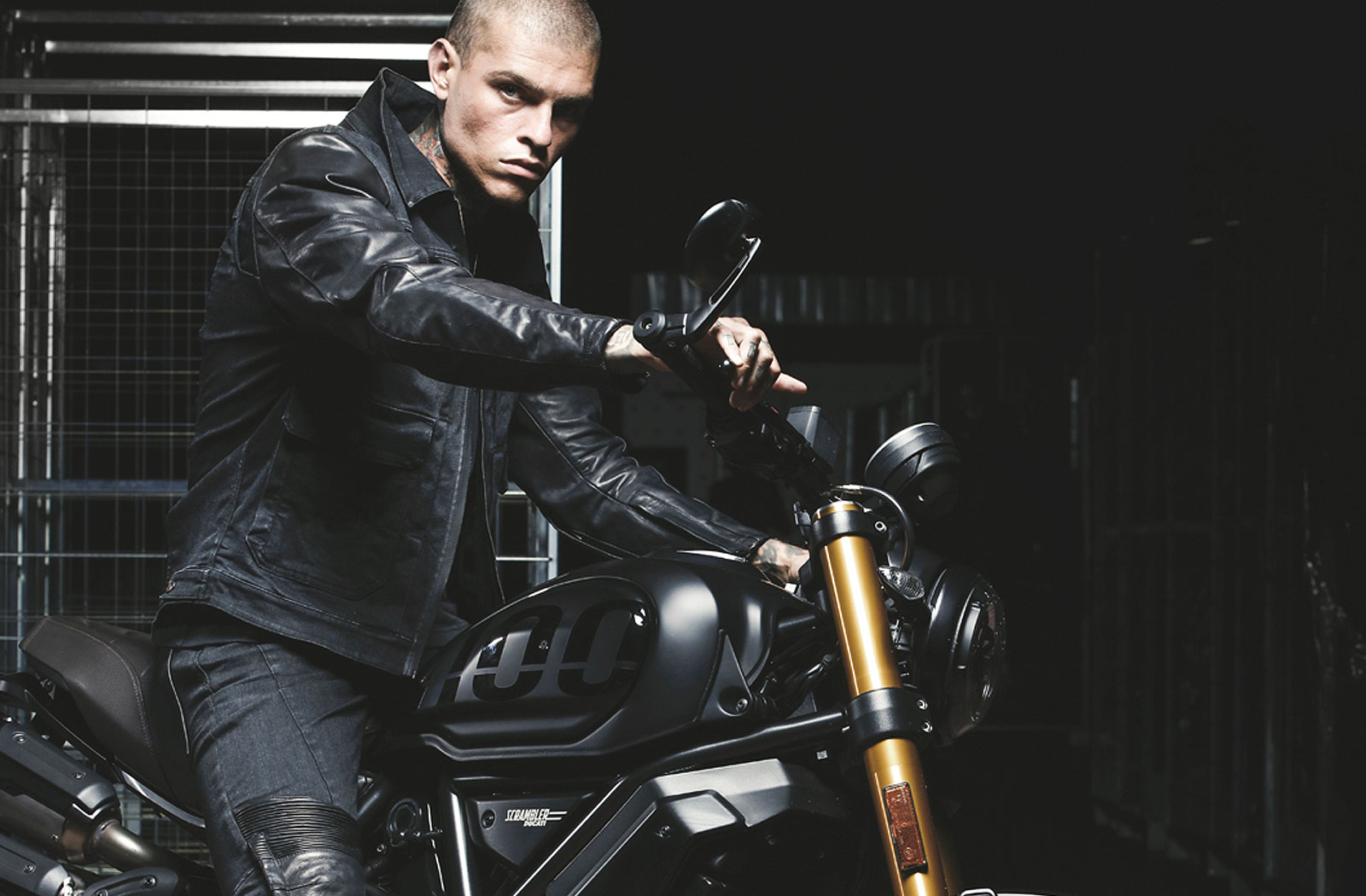 In addition to its impressive safety features, the Dainese Kevins motorcycle jacket offers ample storage solutions. A selection of internal and external pockets provide a place to store your essentials while on the go. These include a waterproof pocket to keep your valuables safe and dry.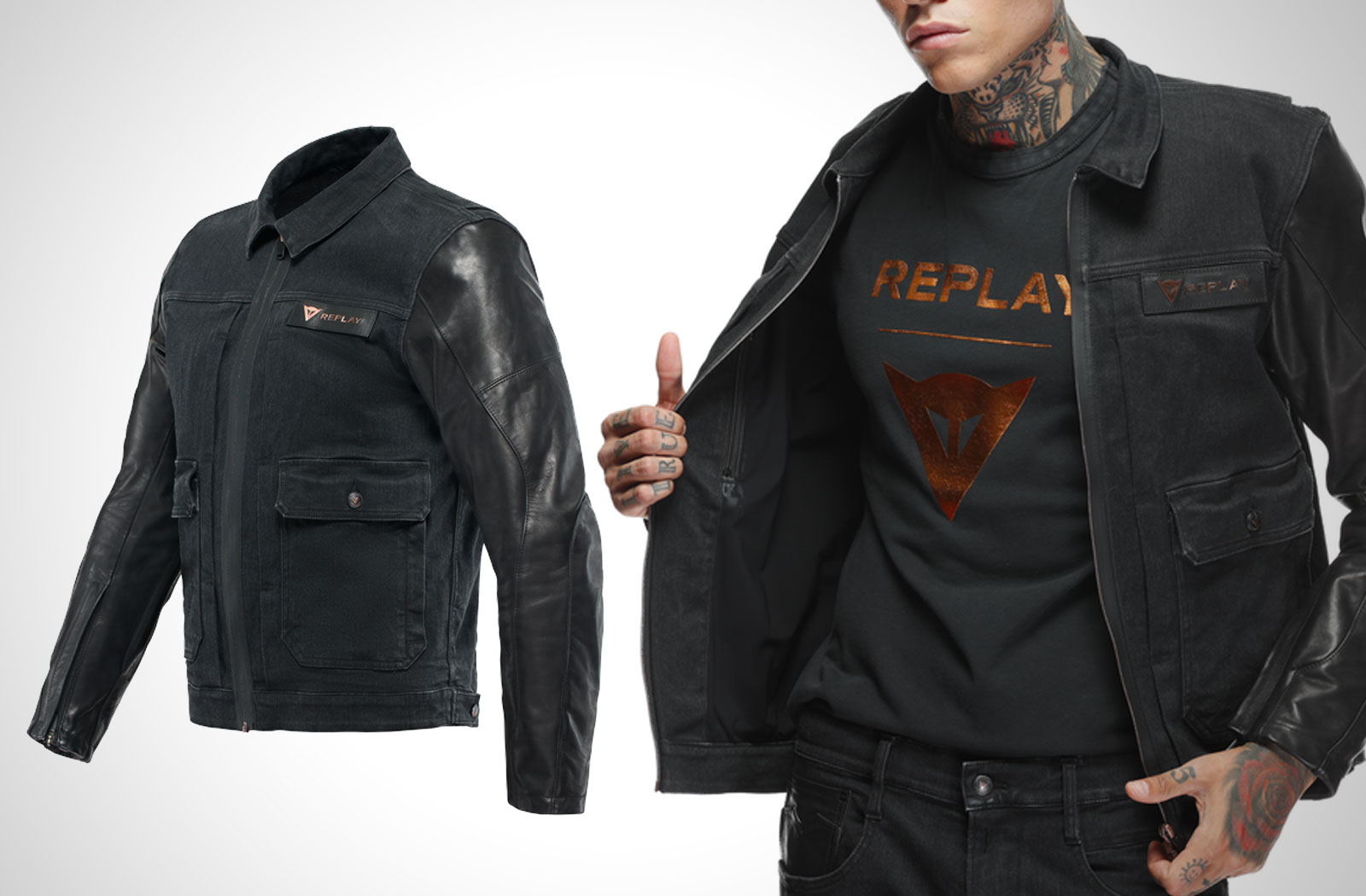 As for comfort, the denim used in the Kevins jacket is designed to stretch while concertina panels on the shoulders help to minimise fatigue while in a riding position.
This coming together of 2 premium Italian brands is a perfect example of how technical expertise and a fashion-forward approach can combine to create great-looking, performance-oriented riding gear.
Available from: Dainese