I won't beat around the bush. These gloves are my main squeeze. I purchased them with my own hard-earned money because I liked the look and needed a new pair of 'shorts' and they've consistently impressed me for the past four years - which is probably why they remain unchanged all this time. They are hard to fault, and if they aren't on your consideration list, you're seriously missing out.
Pros
Lightweight
Properly comfortable
Well made
Not too warm or cold
'Just Right' styling
High-quality leather
Two-tone look adds character
Cons
Light-colored leather on palms can look dirty after extended use
Just how useful is the knuckle-mounted 3DO armour?
Specs
Manufacturer: Icon
Price (When Tested): $85.00 (USD)
Colours: Black/Beige
Sizes: SM to 4XL
Review Date: May 2021
Introduction
All images courtesy of Machines That Dream
For reasons not entirely clear to me, I have almost a limitless supply of motorcycle gloves in my collection. Some I purchased. Some were gifted to me. Some were given to me by manufacturers at events and some are hand-me-downs from mates or ones I've borrowed and just never given back. So without a skerrick of bragging or ego involved, I'm pretty confident when I say I think I know what makes a good glove.
But yet, it's not exactly rocket science, is it? The least complicated of all the stock-in-trade moto gear, the ol' humble glove often gets overlooked in favour of its sexier, more techy siblings like jackets and boots. But anyone with an ounce of riding experience will tell you just how much it sucks to have hands that are cold or uncomfortable on a full day ride that's only just begun. In my quest to find a great pair, I stumbled upon the 1000 Axys from Oregon's Icon. Here's what I think.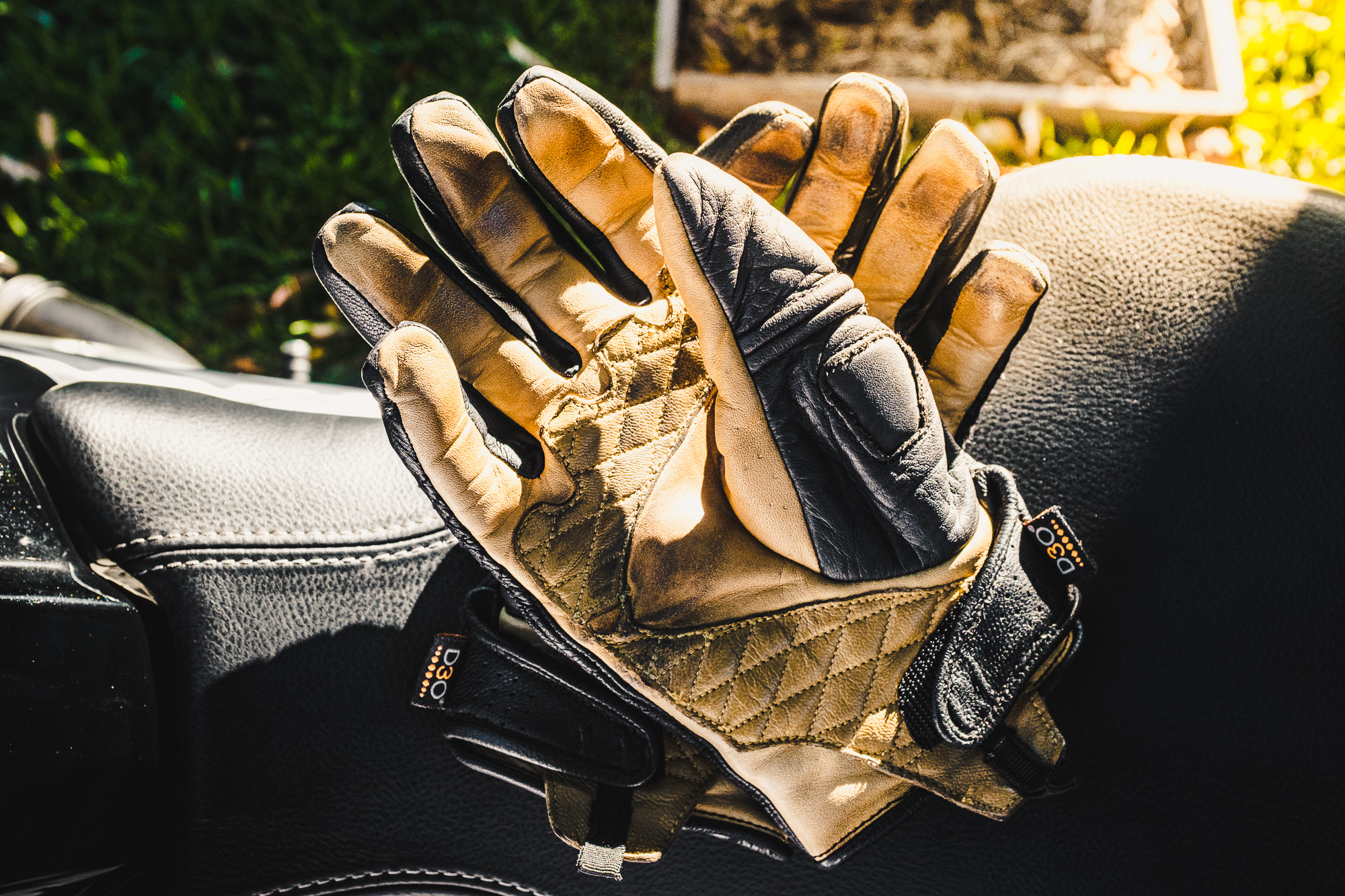 What are they, exactly?
The sci-fi named '1000 Axys' gloves from Icon is a two-toned, short-cut moto glove made from French cowhide (Oh-la-la) and quilted goatskin. The dead goat bits appear in the palm overlays and there's a little elasticised, synthetic stuff in there as well – mostly on the upper finger joints. The Icon spec sheets say that they are intended mostly for mild to colder riding days, but I've had them on in the Aussie summer and I'm happy to report that while not exactly breezy, they aren't too bad, either.
Other nifty do-dads on the gloves include 3D0 armour, neat 'accordion expansion gussets' (try saying that three times fast while underwater) on the side of the glove to keep them snug without feeling tight and an under-wrist velcro strap.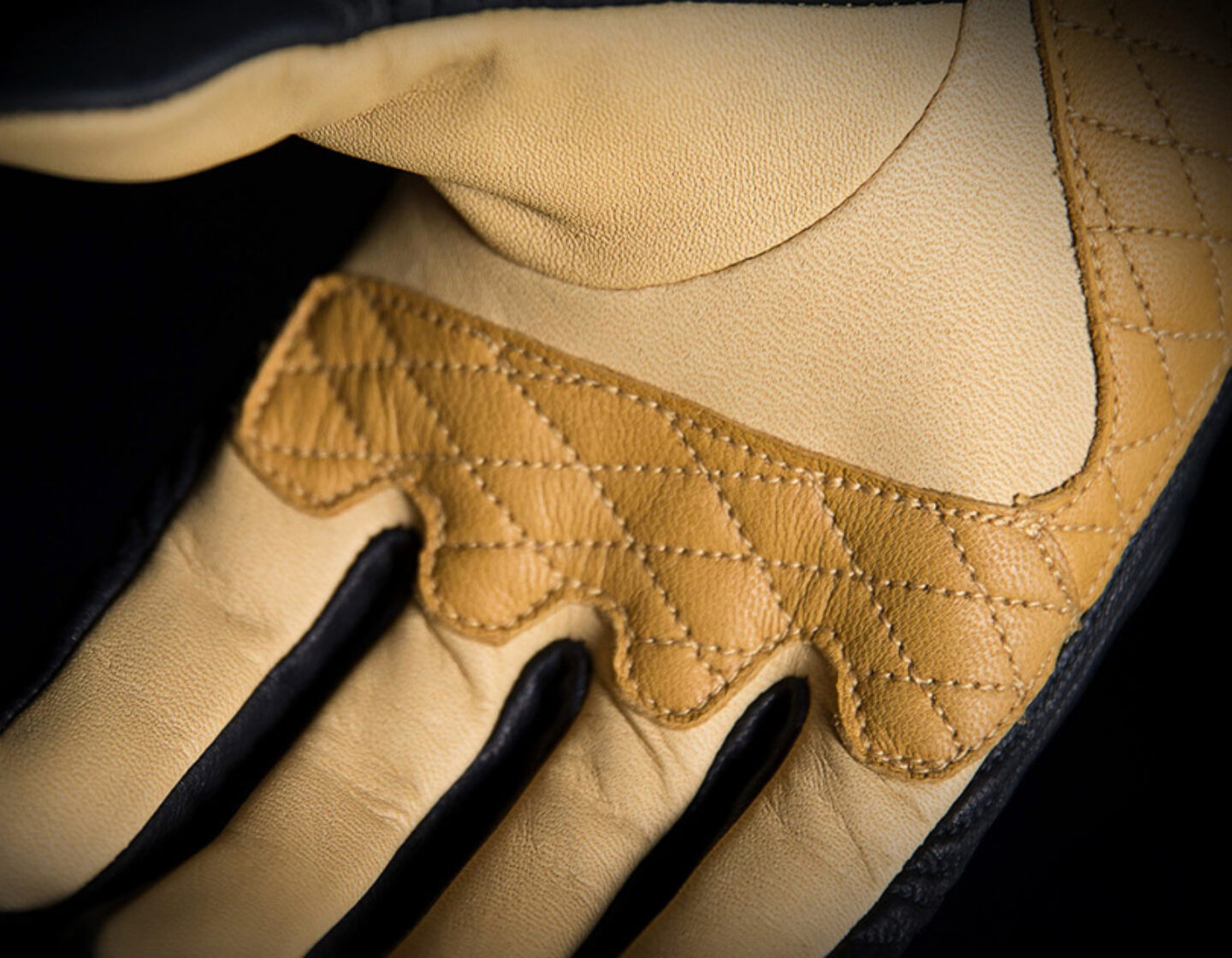 Who's Icon, then?
Icon originated in Portland, Oregon in 2002. I first encountered their gear about a decade later, when I was asked to review an early incarnation of their Airframe Pro Construct helmet and was suitably impressed that something of theirs as complex as a helmet could punch at the same weight as my then-current helmet, an Arai Vector.
Since then, I've been lucky enough to have quite a few more Icon products sent my way or (incredibly) purchased with my own hard-earned. I won't beat around the bush here; I really like their stuff. I remember thinking in 2012 that they were on the path to world domination, and here I sit in 2021 thinking that the comment is not that far off.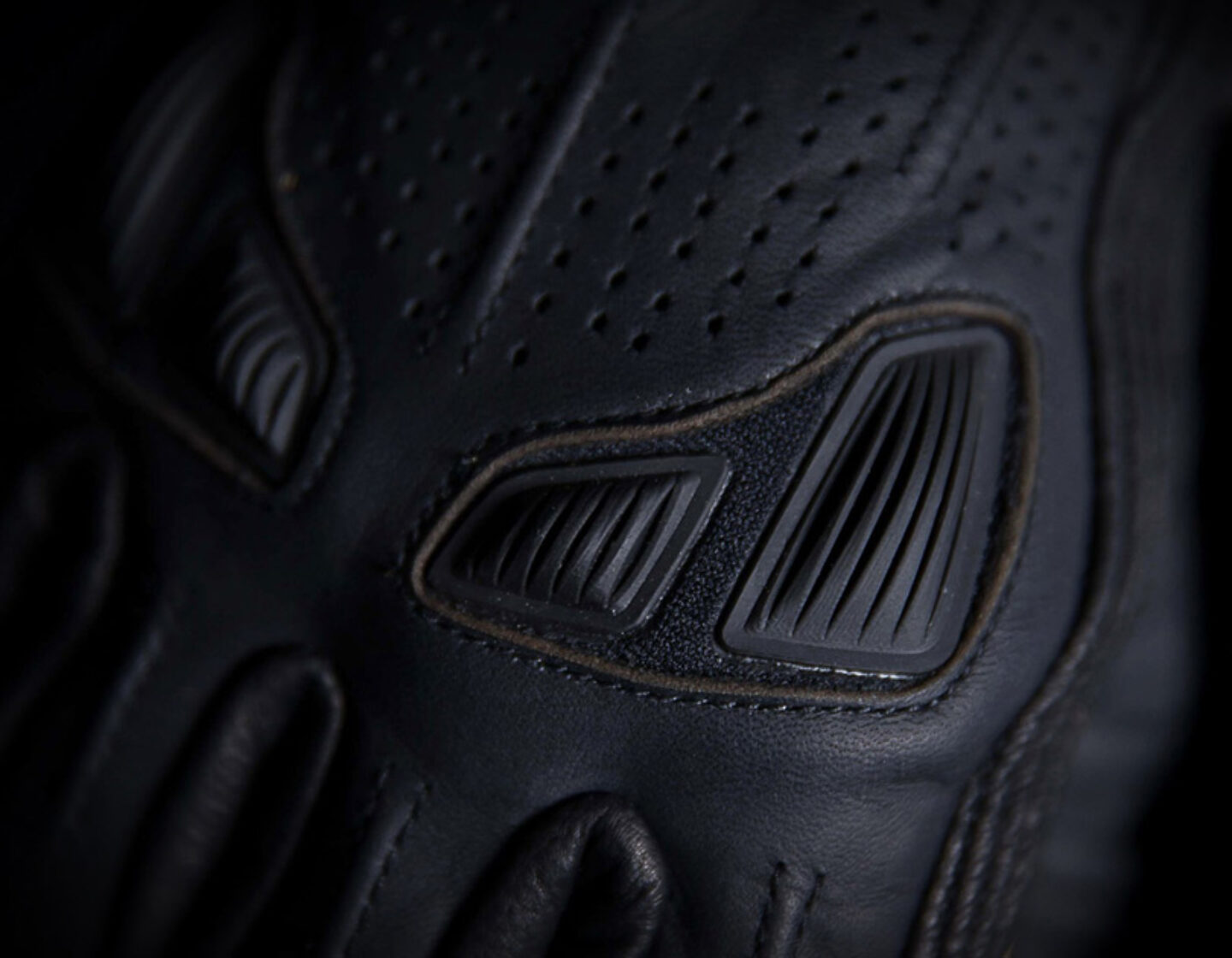 What do they look like?
Traditionally, moto gear had two styles: classic and Power Ranger. Either your gear was all-black and looked like it was designed in 1957, or it was festooned with fluro colours, numbers and geometrical shapes. And while Icon does indeed play in these two areas, they have worked hard to develop a third 'look' which I can only describe as a kind of high tech punk. A quick purview of their advertising material will fill in the gaps here – it's all Mad Max meets Science Fiction, which is where the Axys 1000 gloves fit.
Now don't get me wrong; the gloves aren't covered in carbon fibre and bloody metal spikes. Instead, they have a more subtle, 'tech' feel that clearly differs from the usual 'I want to be Valentino Rossi, but with less skill' modern racer look. Of course, there's no accounting for taste, but as you have already probably guessed, I'm a fan. You don't look like a retiree wearing the gloves and they are also restrained enough to work with any number of bike styles, including cafe racers, sports, Harleys and even supermoto.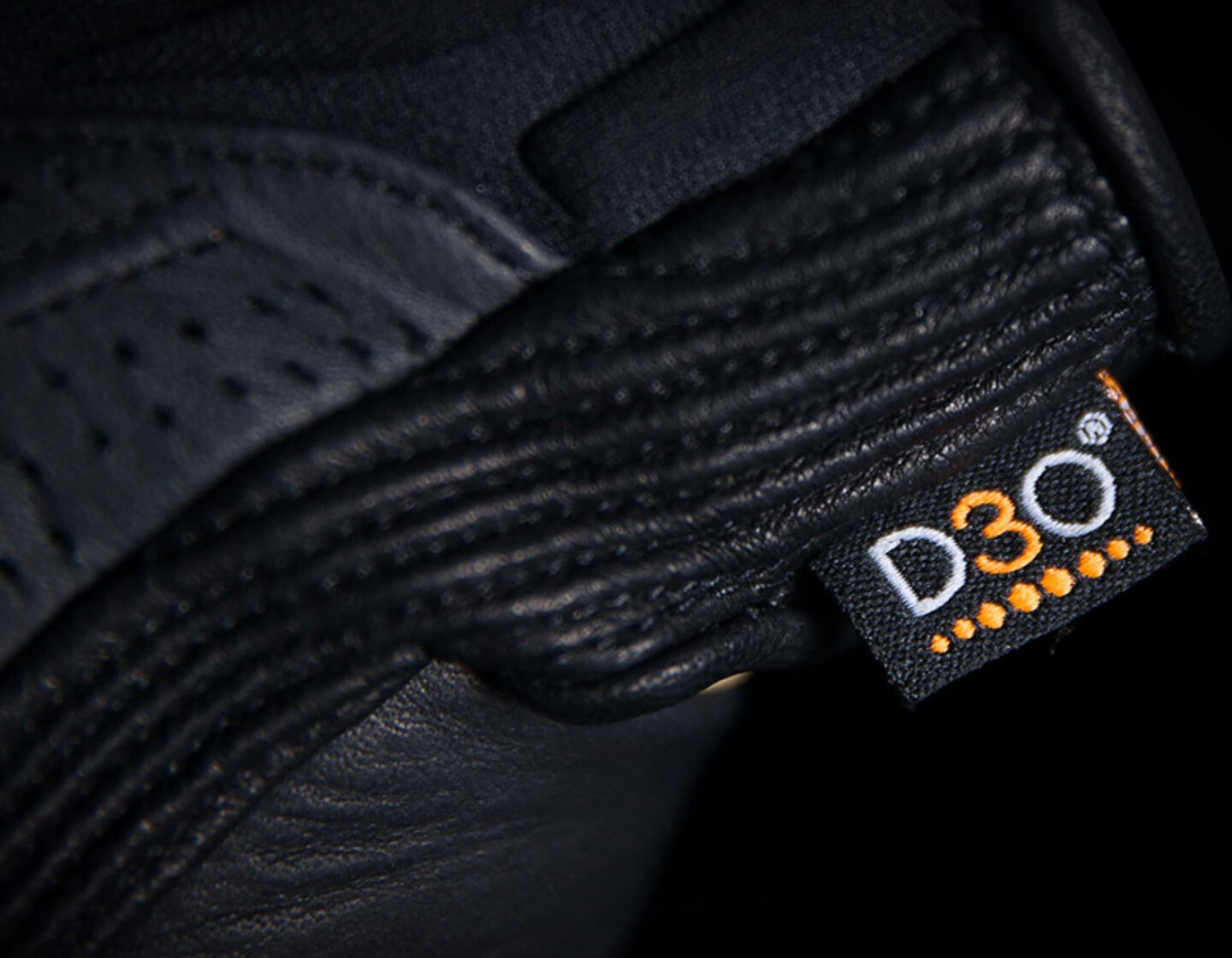 Physically, the gloves are two-toned, with black on top and a sweet tan leather on the palms from tip to wrist. While this looks cool in practice, the palms will inevitably end up looking a bit grotty (see the photo above) after a few years. For those of us that care, I'd hazard a guess that some saddle soap might get them looking a bit cleaner if that was your cup of tea.
All leather with the exception of the top finger joints and extreme rear of the glove where the Icon logo is placed, the overall look is dominated by the 3DO armour on the knuckles and the large v-shaped 'design feature' just above the wrist.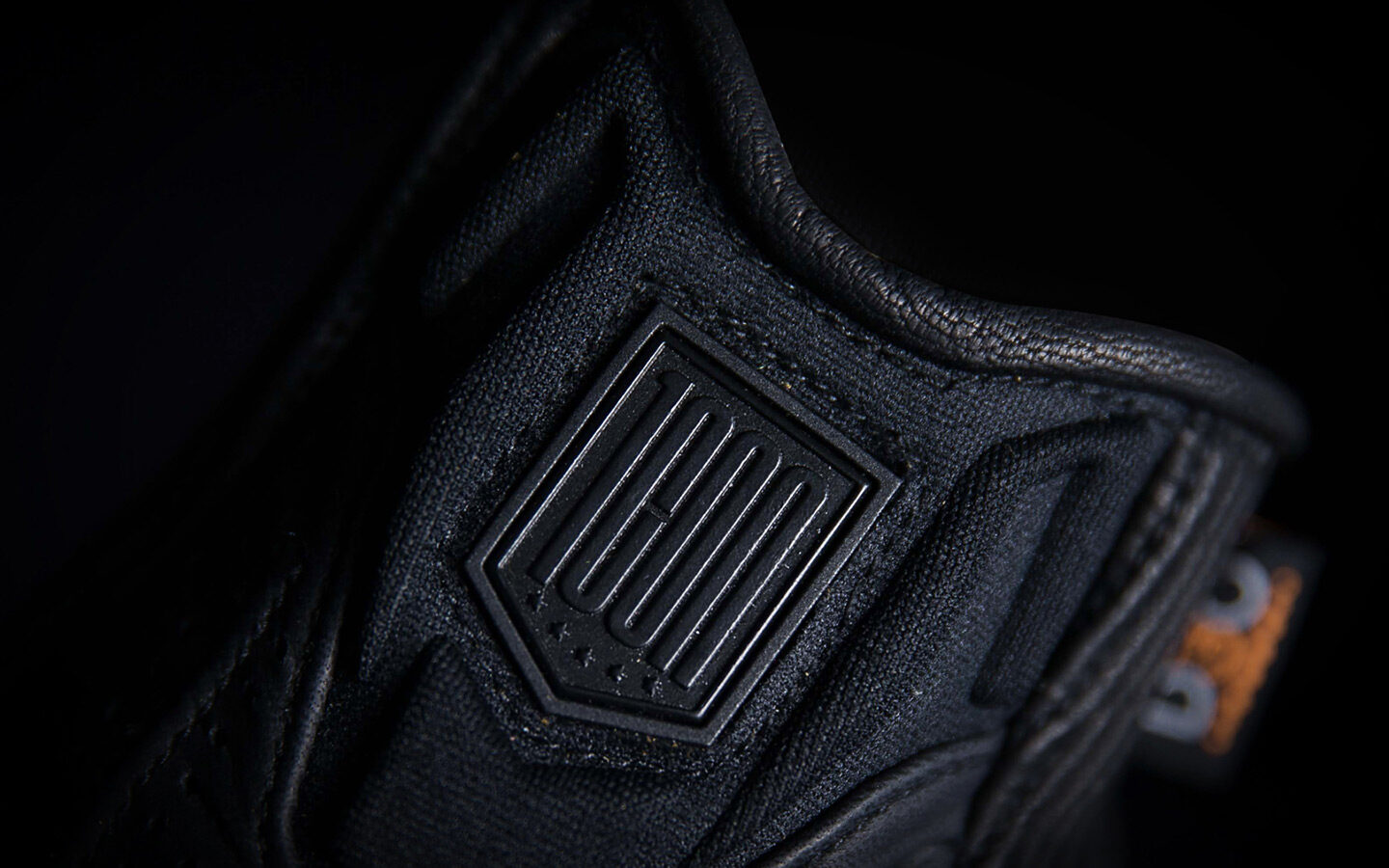 What are they made like?
The quality is faultless. And I don't use that as some throw-away platitude, they really are without fault. No loose threads. No clumsy seams with wonky, exposed leather edges. No ridiculous, oversized labels that have been sewn in for no other reason than to tick some Global Trade box that neatly forgets most riders aren't really down with half a metre of white ribbon, covered with legal hogwash and then crammed inside the most confined of spaces.
And this isn't the opinion of a random dude who's had them for all of two weeks and is fudging the details thanks to a publishing deadline. I've had these suckers for longer than I care to remember and they've done countless miles – including a trip to the Australian desert and back – without the slightest tear, busted stitch or awkward wearing-in episode. Yes, I've tried Alpinestars and the other fancy European brands. These Portland superstars are right up there.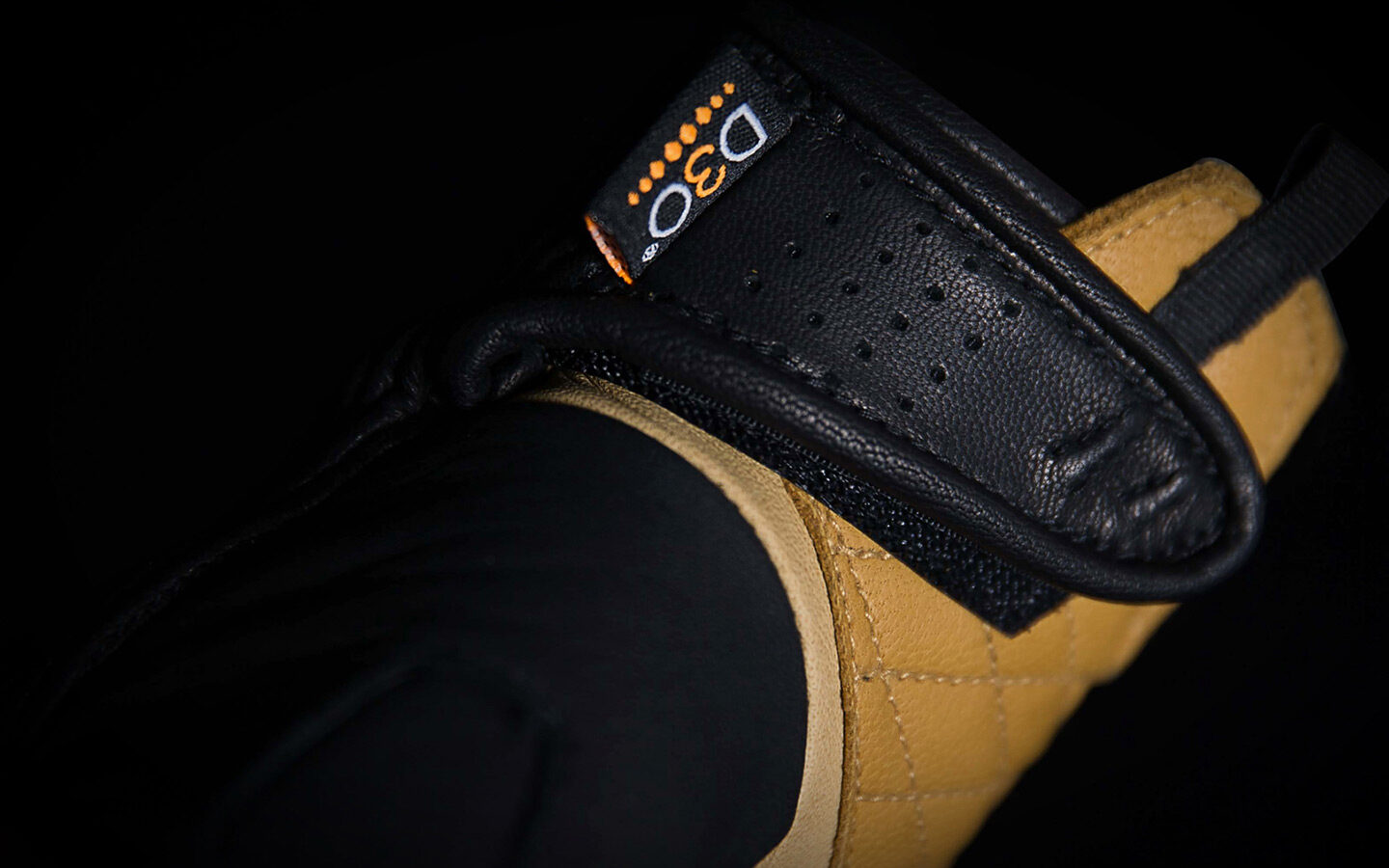 What features do they have?
The straight-up cherry on the features cake is the 3D0 armour on the knuckles. Not only is it a visual highlight, but the gloves have the obligatory 3DO tag sewn into their seams. Probably more of a contractual obligation than a design inclusion, you might question why it's so prominent. Clearly, safety sells and Icon is more than a little keen to stress the feature to a shelf-browsing potential customer that's having trouble differentiating one set of short leather gloves from another.
And while I am a little sceptical as to how much use armour on the top of your hand would be in a real-world off, I guess you'd rather have it there than not. In my humble opinion, most of my asphalt crunches have seen me put my hands down, palm-first onto the road beneath me and the injuries I sustained were mostly sore wrists and fingers bent the wrong way, not high-force impacts to the back of my hands. But, as I said – famous last words.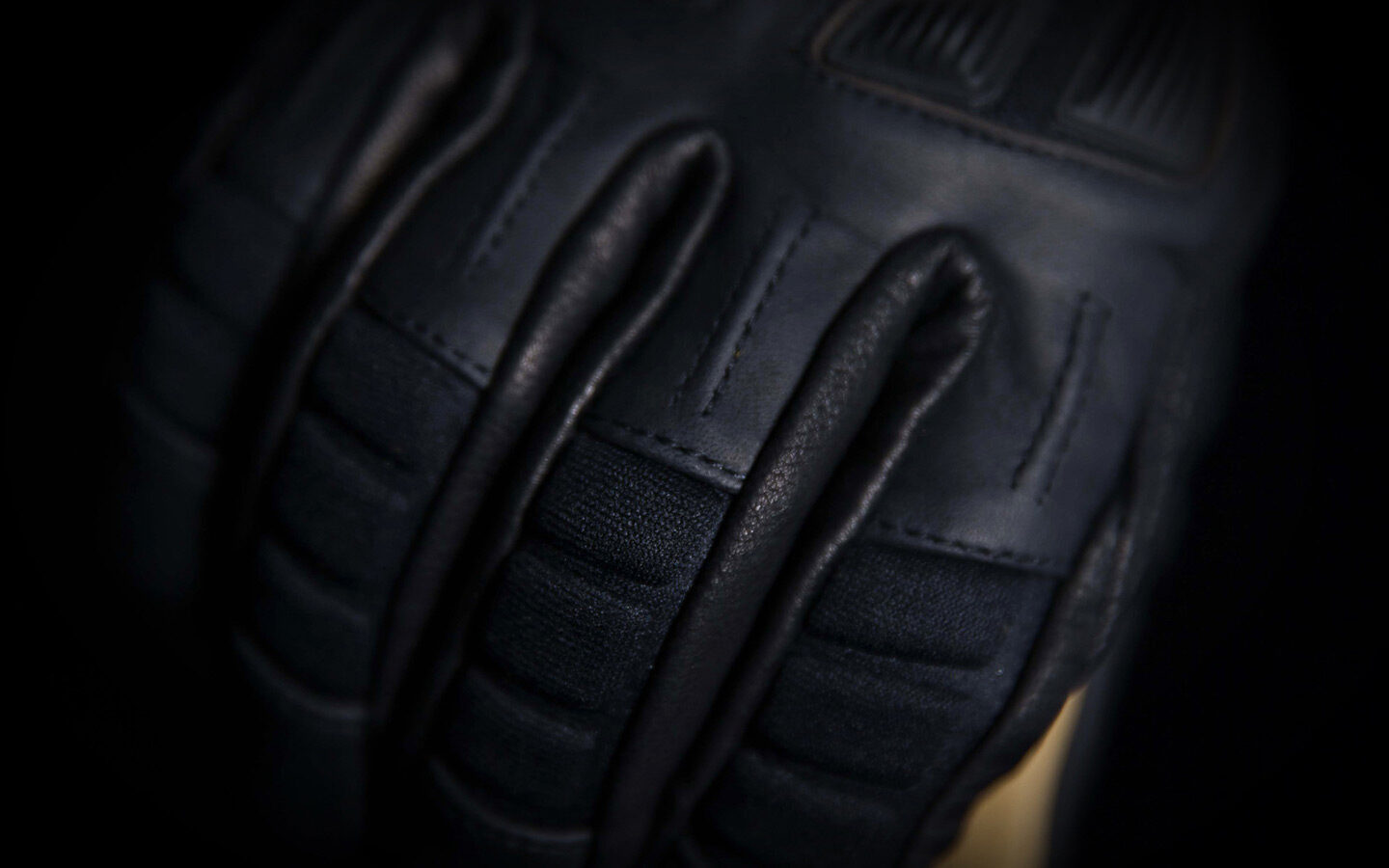 Why should I buy a pair?
Yes. It's that simple. If you're looking for a pair of gloves that aren't too warm and also aren't too cool, are short, elegant without being boring and stylish without being shouty, then get these. No, they aren't the most soft or the most rugged. No, they won't go perfectly with your 1973 Triumph Bonnie, but they will go with most other bikes. No, their cuffs won't stop wind up your sleeves and no they aren't waterproof.
But what's left after that is a massive 'centre ground' of riding conditions and requirements that these gloves excel in. For my regular riding in Sydney with my heated grips, these gloves see me right for 12 months of the year unless I were to plan a mid-winter odyssey in a jacket that needed gauntlet gloves to stifle up-your-arm icy wind blasts. Put simply, they are as close to perfect as a mass-market glove can be.
Pros
Lightweight / Properly comfortable / Well made / Not too warm or cold / 'Just Right' styling / high-quality leather / two-tone look adds character
Cons
Light-colored leather on palms can look dirty after extended use/Just how useful is the knuckle-mounted 3DO armour?
Important Links
Specs
Manufacturer: Icon
Price (When Tested): $85.00 (USD)
Colours: Black/Beige
Sizes: SM to 4XL
Review Date: May 2021
Icon 1000 Axys Gloves Photo Gallery