It's a beautiful day. You're free from work, the road is calling, and all you want is to feel your bike under you as the sun shines down on your back.
And then it keeps shining. You can feel the temperature rising under your helmet and jacket. And, maybe worst of all, you feel a squelching in your motorcycle boots. But what can you do, not ride in hot weather? Thankfully, a new entry to the motorcycle training shoe market, the TCX Street Ace Air perforated riding trainer, might be the answer you've been looking for.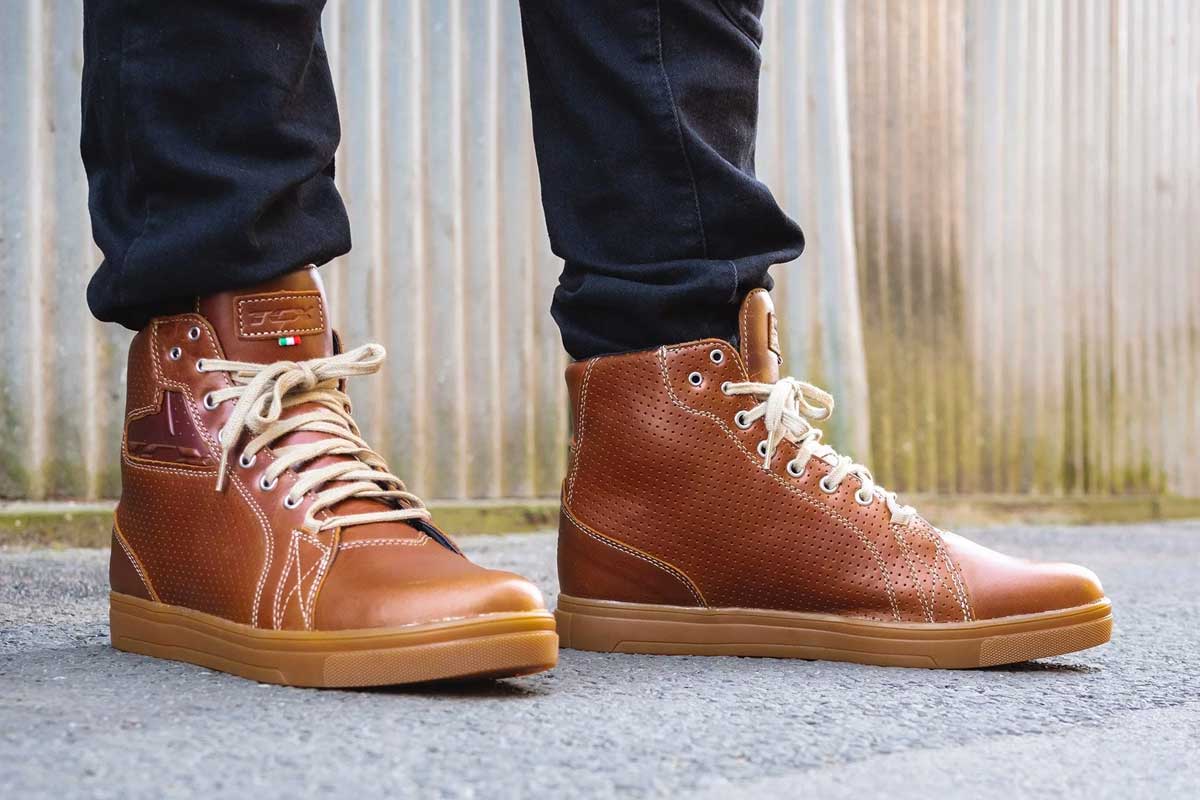 The construction of the TCX Street Ace Air is true to form for the premium motorcycle shoe manufacturer – a quality, robust build steeped in a style that only the Italians could create. The upper is cut from full-grain, perforated leather, rendering a highly breathable shoe that allows airflow from a huge surface area, while still providing water resistance from the top.
For reasons that should be evident, though, the TCX Street Ace Air is firmly targeted at warm weather riding in dry conditions. But while it lacks the waterproof qualities of its Street Ace Brother, it is embedded with all the same safety features, including reinforced heel and toe protection, malleolus padding, and is CE certified, meaning they meet the safety requirements to be sold as protective motorcycle gear in the stringent European Union. It also has a fully replaceable inner sole, which tells us that TCX foresee the footbed wearing out long before the rest of the shoe is compromised.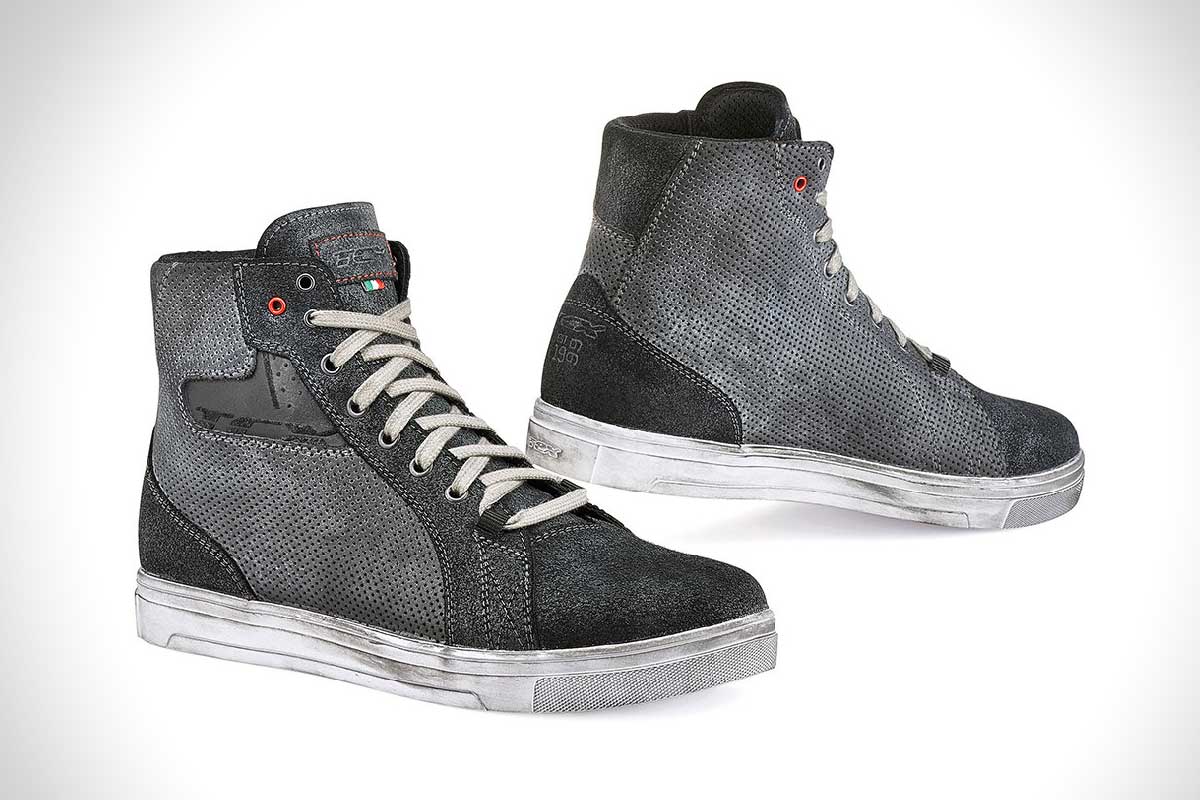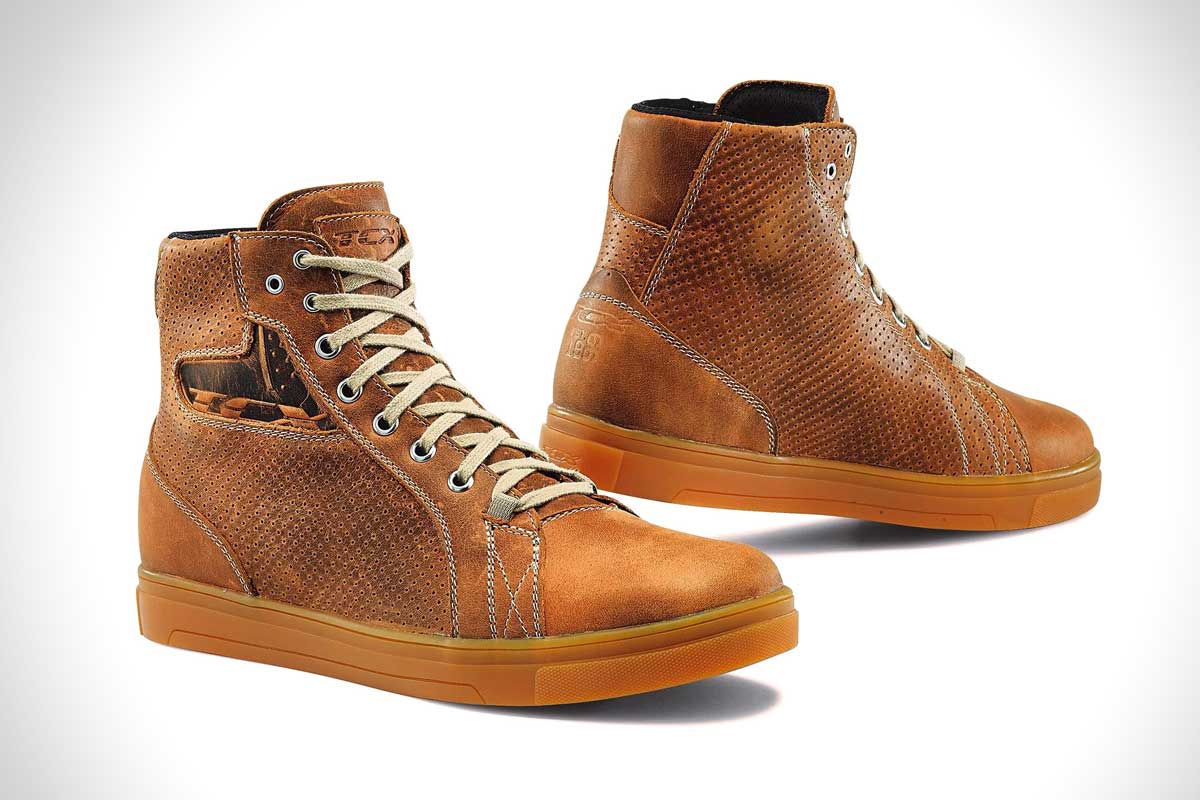 Although it may seem something of a niche product, in reality properly ventilated yet stylish riding shoes such as these hit a real and demanding market right across the world. While chunky and heavy vented boots have been in production for years, it's only recently that we have seen manufacturers focus more on breathable riding shoes that can also be worn off the bike.
And as the options stand right now, there's not much that can compare in build quality, protection, or price. Plus you get to say your stylish leather shoes are Italian. With the TCX Ace Air perforated riding trainer, you get the best of all worlds.
Story by Liam Champagne