As a kid, the image of the highway patrolman will always be linked to my first memories of motorcycle riding. From 70s TV classics like CHiPs to the imposing figure of Terminator 2's T1000, the one common feature that lent to their look of badassery was their tall riding boots. These were not like the plastic-clad race/ski boots of today. These were cleanly designed all leather, tall (very tall) boots. And most importantly were proudly worn over the pants. Sadly, you don't see them around too much anymore. Then came my discovery of the Gasolina Classic Boots.
Gasolina Boots hail from Mexico and they specialise in custom made, retro-styled boots for motorcyclists. So joyous was the day I discovered them that I quickly ordered a pair of the Gasolina Classic Boots.
The ordering process is a detailed one. Gasolina goes to great lengths to ensure your boots are made the way that fits you best. This meant specifying whether you would wear them over or under your pants, your foot width along with your standard boot sizing and even the circumference of your calves. Obviously, the process works because when I received my boots they didn't require any break-in for them to feel comfortable.
The textured leather of the Classic Boots is nicely stitched together and has just the right amount of detail to stop them from looking bland. A bright zipper runs from the heel to the top of the calf on each boot and is finished off with a strap and buckle combo at each end. There isn't much in the way of reinforcements and high tech inserts in these vintage styled boots but that's sort of the point. Even the Gasolina logo sits stylishly like a vintage tank emblem on the side.
True to their inspiration of the highway patrolman, I wore my Gasolina Classic Boots over my armoured Ugly-Bros pants. The boots Goodyear welt rubber sole supporting my feet proved comfortable to walk on all day and the leather provided adequate mobility. I did find though that I walked around differently with these boots on. Not because of their construction but their ability to make you feel like a character from an epic road movie. Being the Classic model, the boots work well with retro-styled gear and bikes. The appeal of the design to others became obvious after, on more than one occasion, I was asked by a random stranger where I got my boots from.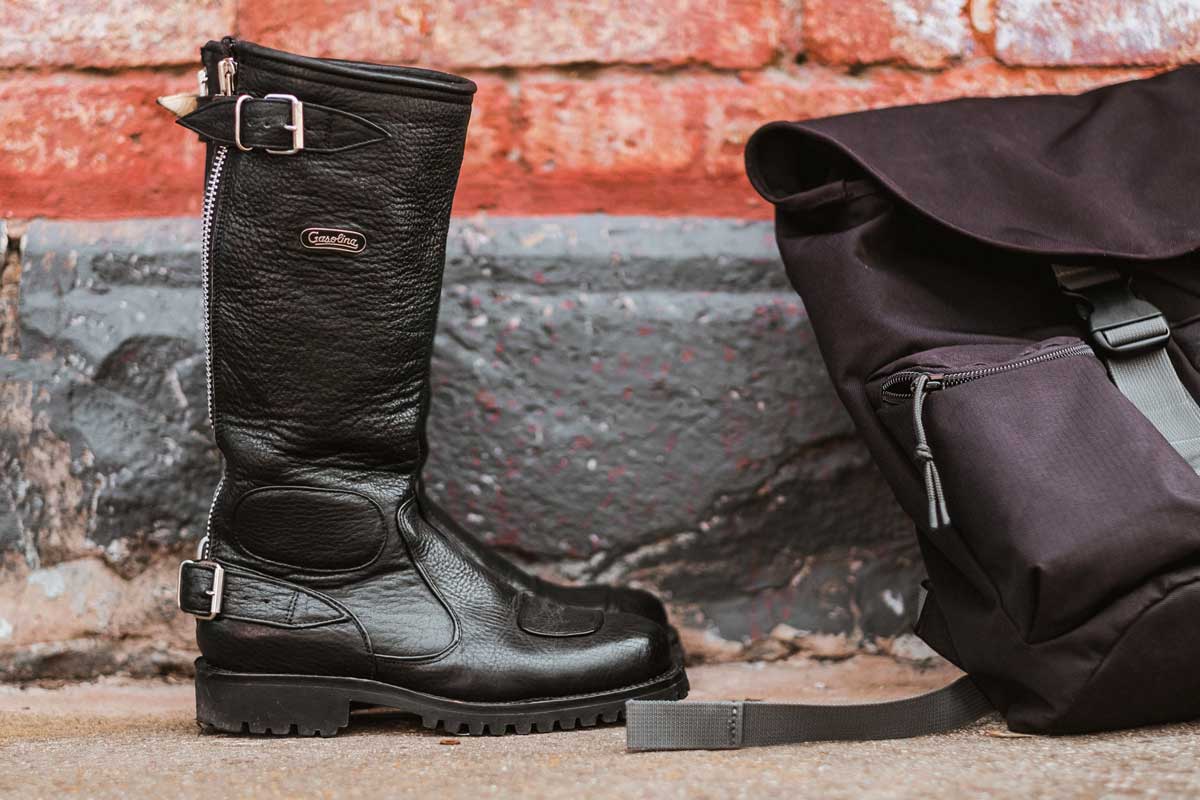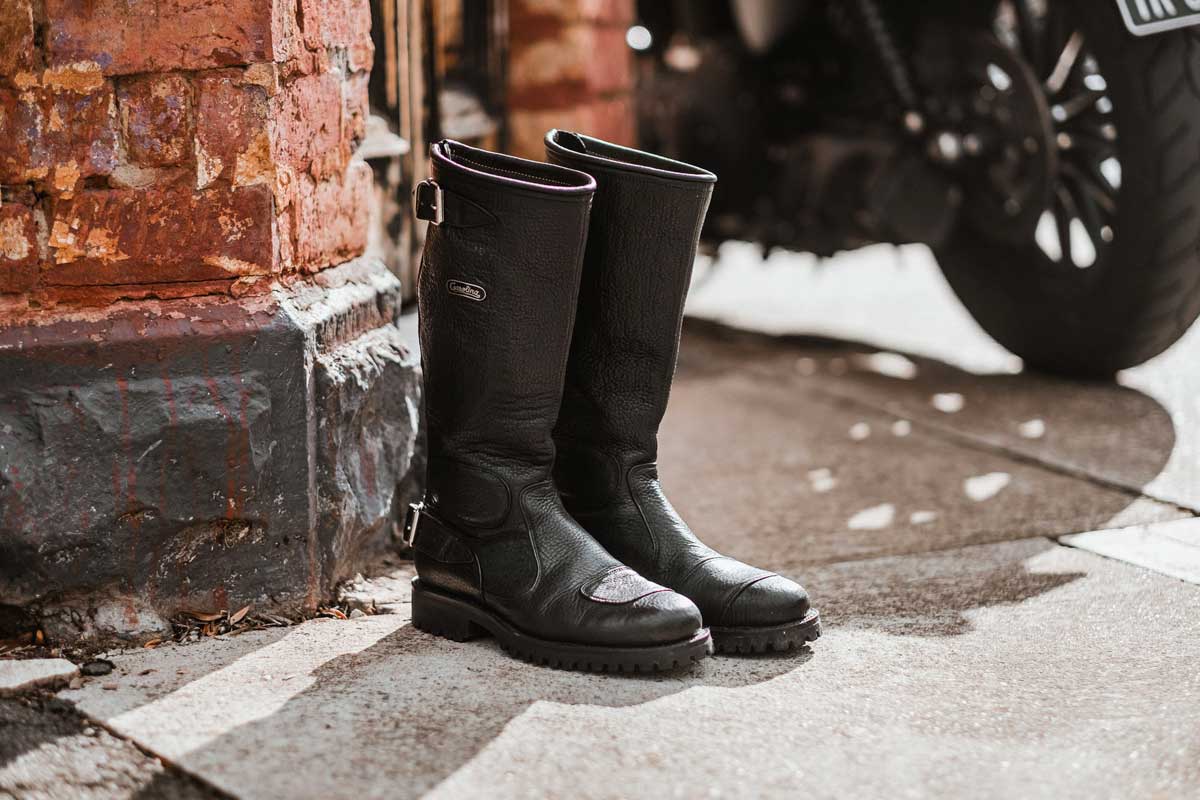 On the road, the Gasolina Classic Boots kept the elements out nicely and they are fast becoming my go-to boots for cold weather rides. Their ability to keep out the rain would largely depend on how tightly the boots are fitted as the easiest point of access for water is from the top. Shifting gears is easy thanks to plenty of flex around the ankle, and when I needed to place a foot down, the rubber soles felt grippy and reassuring. Should the need arise the boots solid toe box should provide decent protection.
The Gasolina Classic Boots are a welcome return to simpler times when bikes weren't controlled by computers and fuel was cheap. If you like the styling there's no reason not to get them. Any fitment concerns can be dispelled by their in-depth sizing instructions and ordering process. Granted these boots lack the modern levels of protection that other motorcycle boots offer, but there's still plenty going them. As you wear these Classic Boots tall and proud, you won't feel the urge to rush around. Just pop that toothpick in your mouth and cruise off into the sunset.
Words and Photography by Jason Lau