Introducing the latest addition to our go-to riding gear, the Dainese Tan-Tan boots. Dainese has been making protective motorcycle riding gear since the 1960s. In recent years they've returned to their roots producing the Settantadue series of retro-styled gear. The latest release in the Dainese Settantadue Collection is the Dunes series. The Dunes series was inspired by gear worn by the original desert racers who took part in the legendary Paris to Dakar races and includes the new Tan-Tan boots.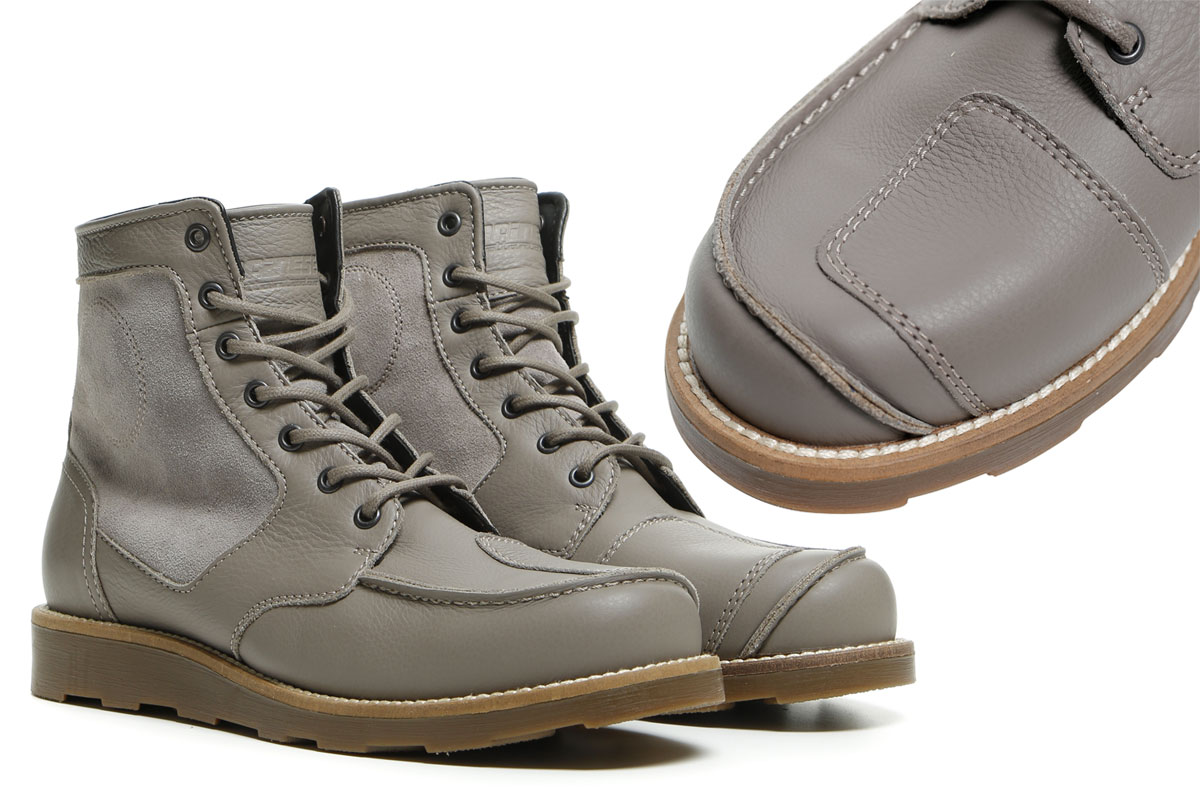 The Dainese Tan-Tan motorcycle boots are available in a feather grey or black leather finish with matching suede panels. The design is similar to a moc-toe boot with the seam over the toe tapering off on the inner edge. Each boot features a hard wearing shifter panel taking into consideration riders of older, reverse foot control bikes. Protection is provided by armour pucks on the inner and outer edge of each ankle and an extra stiff sole. A mesh lining helps the boots breath in warmer conditions.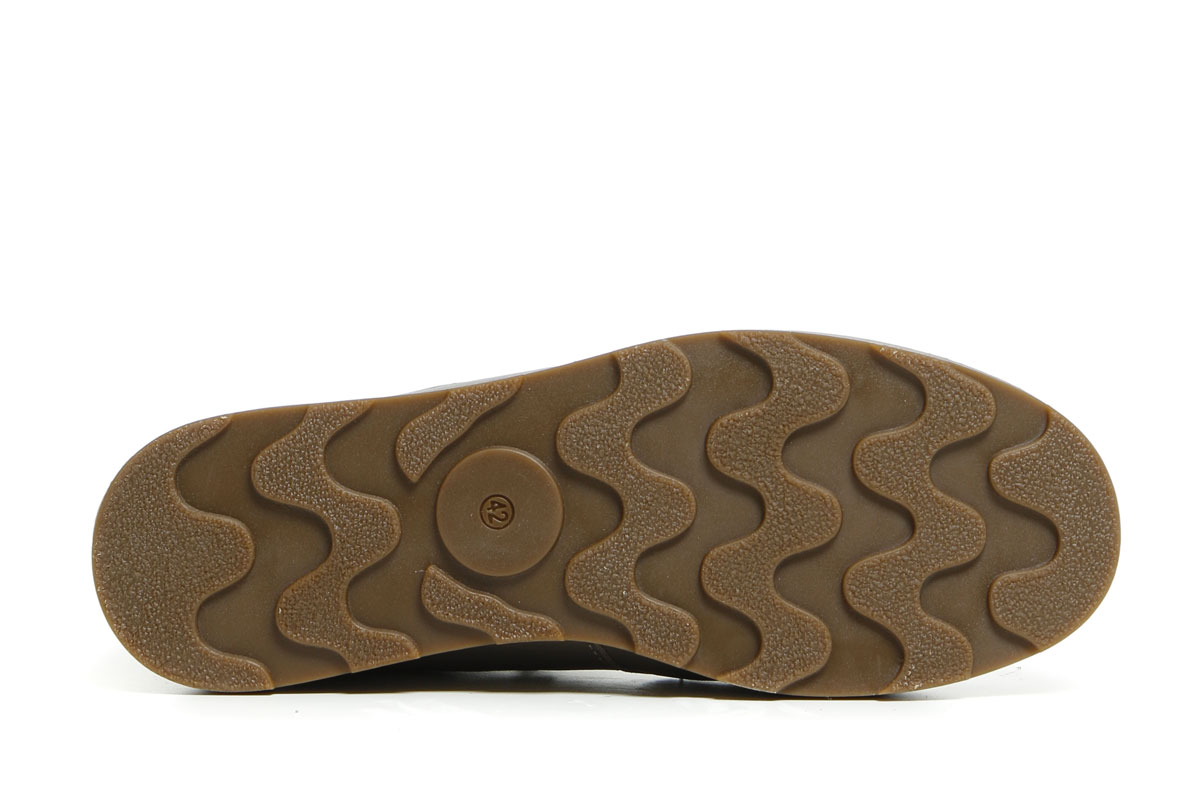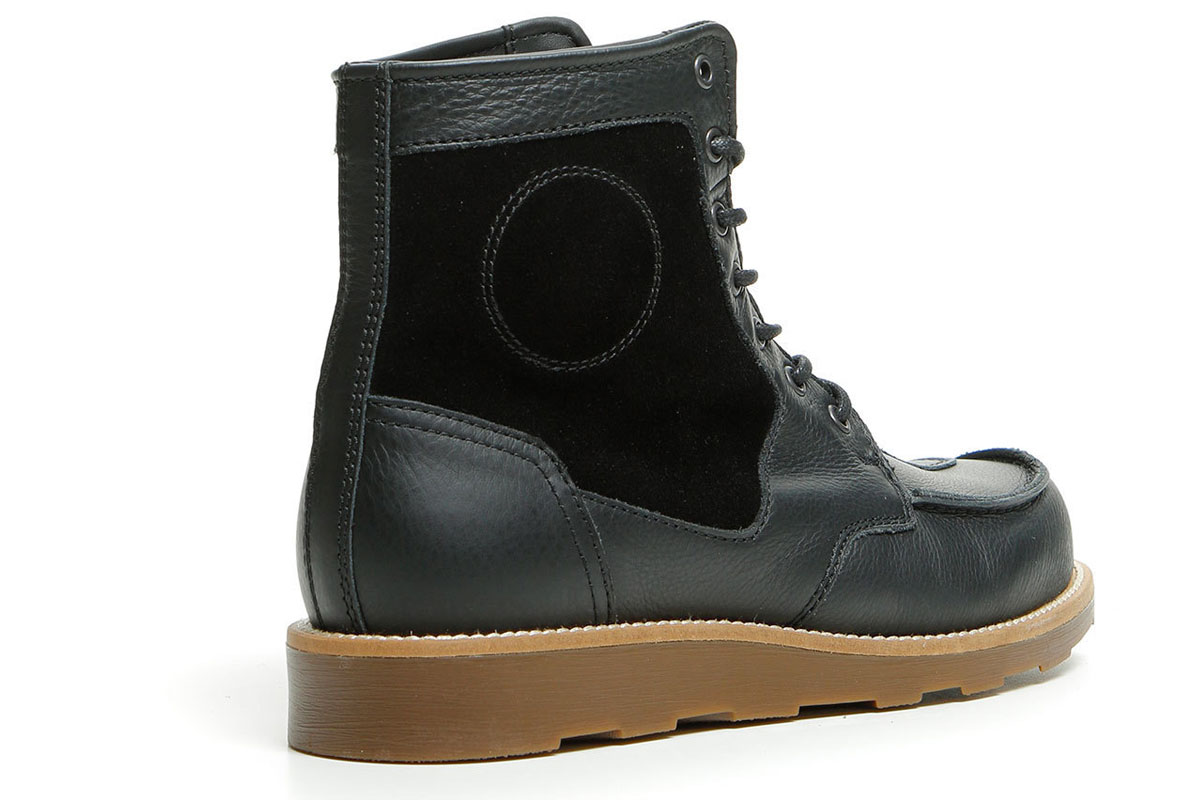 Since getting my Dainese Tan-Tan boots I've put plenty of miles on them. These were done both on the bike and on foot. The leather is hardwearing and the grippy sole shows no signs of significant wear. For extra comfort, I've added an innersole and now wear them most days. Despite being stiff the sole flexes well so walking isn't an issue and they look smart enough for a dinner date. At a touch under $200 USD the Tan-Tan boots are well priced considering the excellent mix of form and function. With new items like these being added to the Dainese Settantadue range, it's clear why they sit at the top of the riding gear game.