No one that thinks of themself as creative likes to be pigeonholed. It's fine to be recognised by your unique style and flair, but the last thing you want is to be considered a one-trick pony. Paul Brauchart and Philipp Rabl of Austria's Vagabund Moto are well aware this is the danger of working with one motorcycle marque too often. So when their portfolio started to resemble a Bavarian Motorrad convention they knew it was time to branch out. Their latest attempt at bucking their BMW trend is the Vagabund V14 Moto Guzzi V7 III and we very much approve.
As with any custom project, this project wasn't without its challenges. In this case, however, it was the bike itself that proved problematic. "There's a reason why there aren't many custom V7 III out there!" says Paul Brauchart. "The Moto Guzzi V7 isn't the perfect base to be built on." Their unfavourable experience with the V7 III was due to something many builders encounter with modern motorcycles. Overly complicated electrical systems result in a lot of wiring and componentry that can be difficult to conceal. Luckily Paul and Phillip and experts at uncluttered out a build and while the process meant a slower overall build time the result speaks for itself.
Vagabund's concept for their Moto Guzzi V7 III was to create a street destined scrambler with aspirations of off-road antics. This meant the bike had to be completely street legal as well as wearing dual-purpose rubber and offer an appropriate riding position for tackling unsealed surfaces. The donor delivered to their workshop by an eager customer was a 2019 Moto Guzzi V7 III. With a strictly fixed budget to work with Vagabund spent plenty of time planning things out.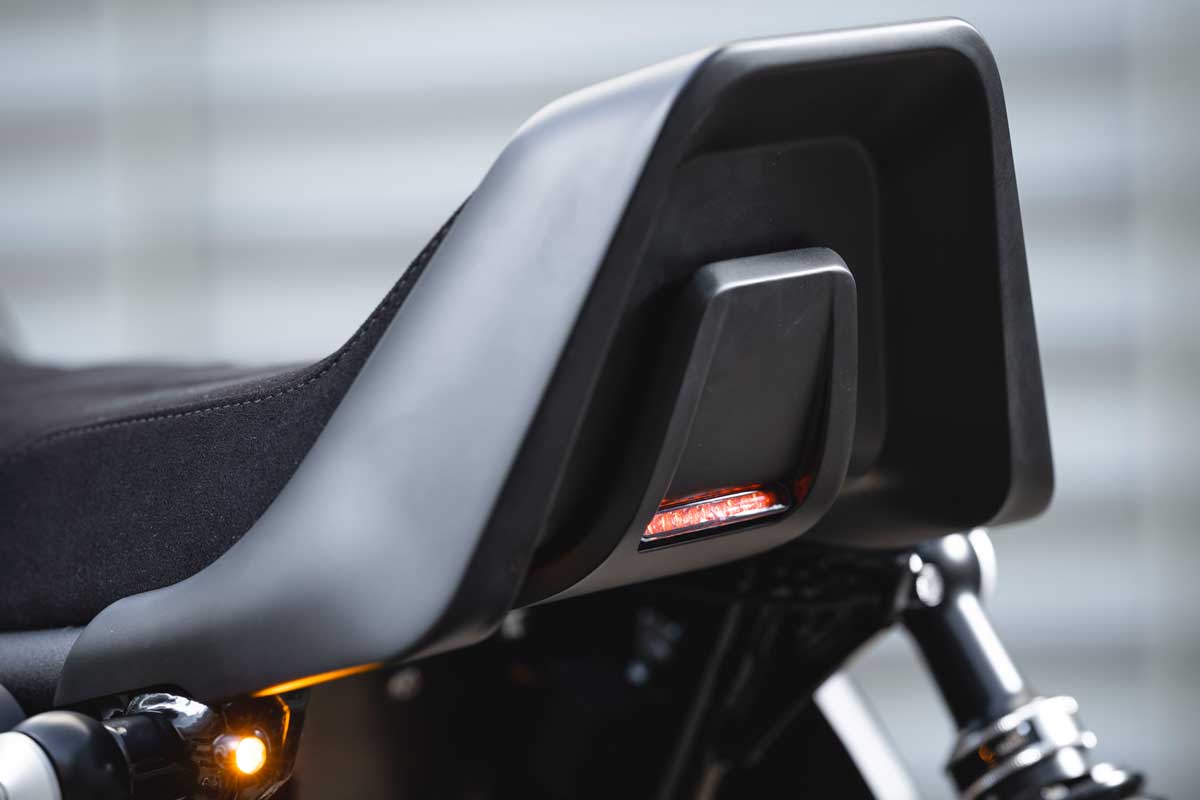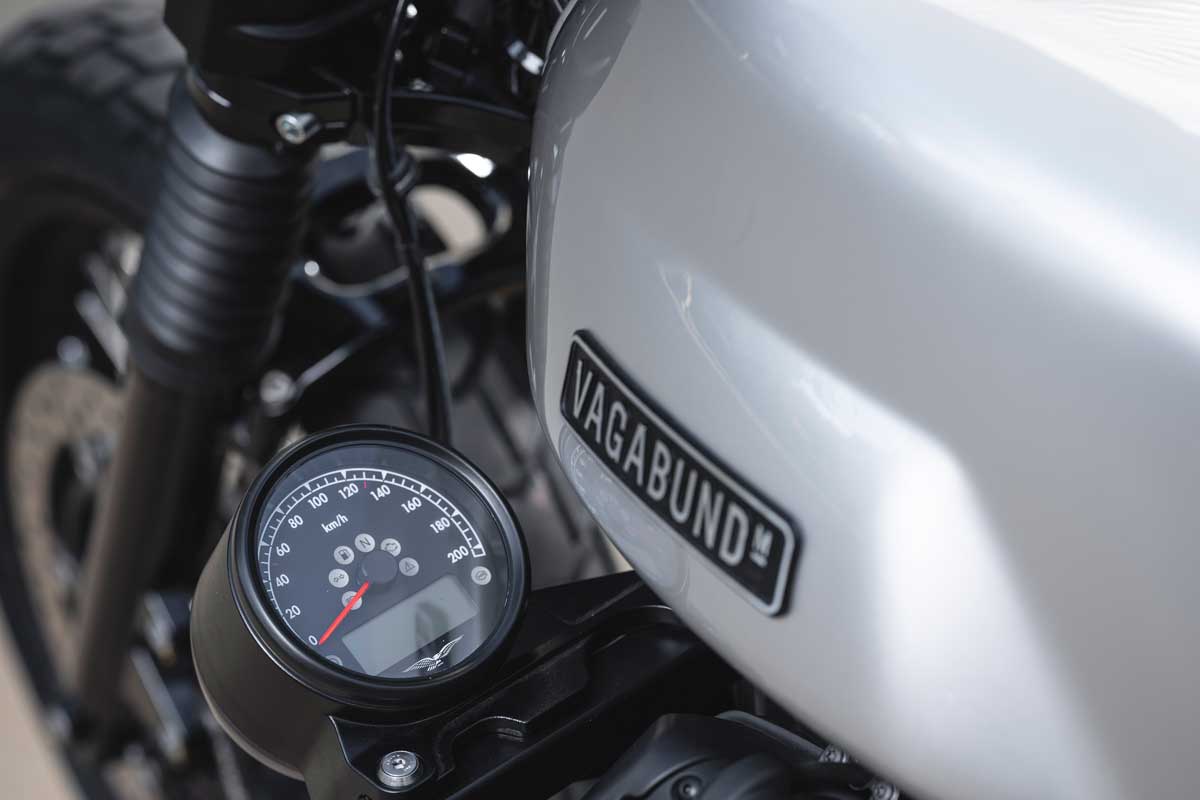 The motorcycles built at Vagabund Moto have a distinctly modern look and achieving this means using the latest fabrication techniques. 3D modelling and 3D printing are an integral part of the Vagabund Moto approach. Thanks to their commitment to testing and fine-tuning they've determined which printing filaments work best on a motorcycle build. Nylon PA12 filament creates a result that is both structurally strong and durable and it's the material used to print the bespoke parts on this project.
The minuscule tail section on Vagabund V14 is the first of the 3D components to note on the bike. The monoposto design savagely tightens the rear end and incorporates a ShinYo stripe LED brake light. At the opposite end of the bike are 3D printed fork covers that again incorporate LED lighting in the form of Kellerman Atto turn signals. The final 3D printed addition to the V7 III is the housing around the 5 3/4 LED Highsider headlight.
Those familiar with Moto Guzzi's V7 III will recognise the fuel tank as the standard unit, but Vagabund has made a few modifications to meet their design requirements. For a more streamlined finish, the standard filler cap has been replaced by a pop-up alloy item. The Guzzi eagle emblem has also been dispensed with in favour of a cast alloy Vagabond badge. But it's what's happening at the rear of the tank that is most interesting. Vagabunds goal was to split the bike into separate sections to create a balanced composition. To do this the rear of the tank has been modified and fitted with a cover that follows the line of the frame beneath. The result is an eye-catching split in the tank which has been achieved without affecting the tanks capacity.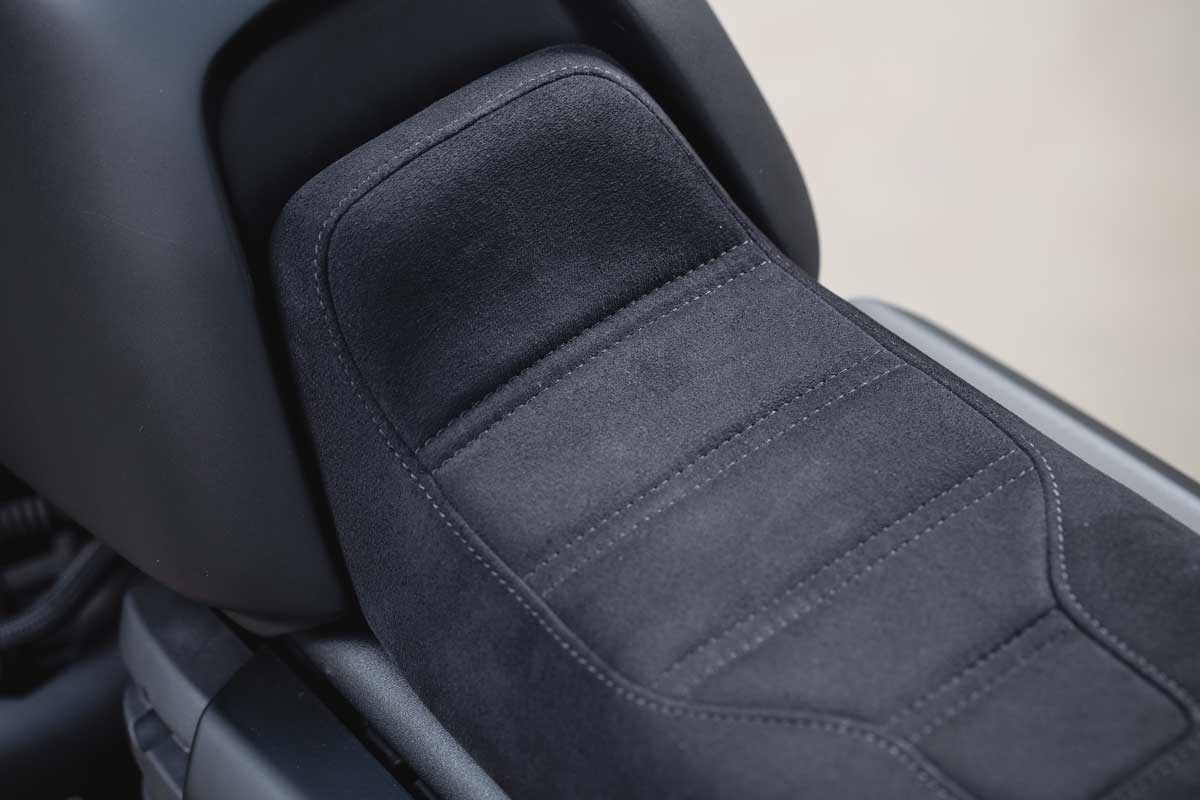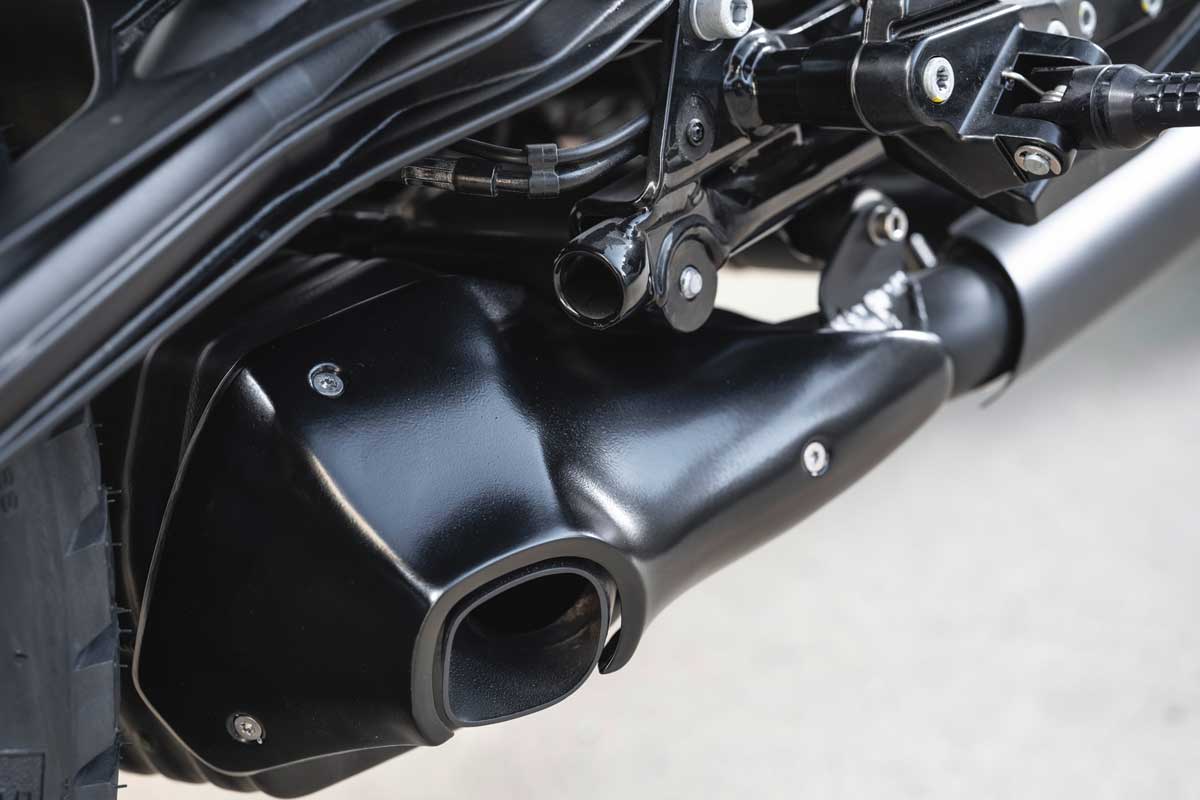 Vagabund's ability to build impossibly uncluttered bikes is one of their most impressive abilities. Along with integrating essential running gear into their bespoke bodywork, they have a knack for tucking things out of sight. On the V7 III, this is exemplified by the clutter-free cockpit, made capable by relocating the stock gauge to the side of the bike. The choice of exhaust for the bike also helps to keep the beefy V7 II looking svelte. The 2-into-1 system utilises a modified R100R pre-silencer which they tucked neatly beneath the engine. Vagabund then ceramic coated it black and is stashed away behind a hand-made alloy shroud.
As for aftermarket additions the list is short and sweet. LSL footpegs have been added to optimise the upright riding position, the rubber is Pirelli's on/off road MT-60 and Bitubo shocks add a touch more height and improved ability to the rear end. To round things out Vagabund custom made a saddle which has been wrapped in Alcantara.
Diehard fans of the Moto Guzzi V7 III series may not appreciate this radical transformation but in our opinion, it's a fresh take on the somewhat long in the tooth Italian. Perhaps the folks at Mandello del Lario will follow Vagabunds lead and add a scrambler to their offering? We certainly hope so.
Photography by Stefan Leitner
Shop This Look