What is a cafe racer? A cafe racer is a style of custom motorcycle that first appeared in the UK during the 1950s and 1960s. They were the motorcycles ridden by members of the Rocker or Ton-Up Boy subculture. Cafe racers were created out of a desire to look good and go fast. During the sixties, groups of cafe racers would commonly be found gathering at transport cafes along arterial motorways. These cafes became the hub for socializing with other enthusiasts and the place to arrange illegal street races.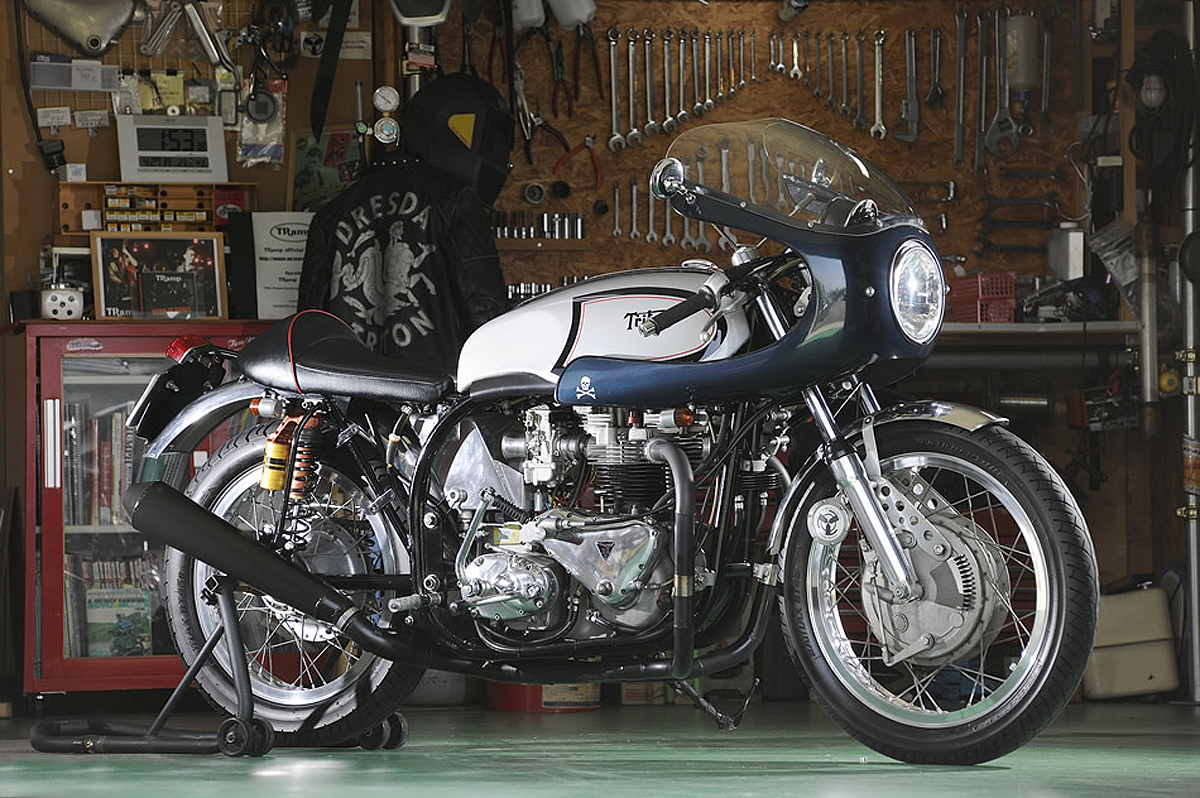 Cafe Racer History
Originally cafe racers were based primarily on British motorcycle marques. They were lean, stripped-back bikes built to go fast. Owners would remove any unnecessary components, fit parts designed for the race track and even swap engines and frames in the hunt for more power and improved performance. The process of swapping engines spawned the creation of new breeds of motorcycles. These were given portmanteau names that combined the brands of the donor motorcycles such as the Triton (Triumph/Norton) or the Norvin (Norton/Vincent). You can find more details on this here on Wikipedia.
Cafe Racer Style
When we ask what is a cafe racer – these days the answer isn't black and white. Over the decades the style has evolved to a point where the term cafe racer is used much more loosely. The original style of cafe racer motorcycles was heavily influenced by race bikes of the era – like those seen at the Isle of Man TT. Some of the most common modifications made to create a cafe racer was the fitment of low slung clip-on handlebars and rear-set footpegs. This would place the rider in a more race-oriented riding position. A single-seat with a 'bum stop' or wasp tail removed the ability to carry a passenger and some added half fairings for improved aerodynamics. Steel fuel tanks were also swapped out for lightweight aluminum versions with knee dents so the rider could 'tuck-in'.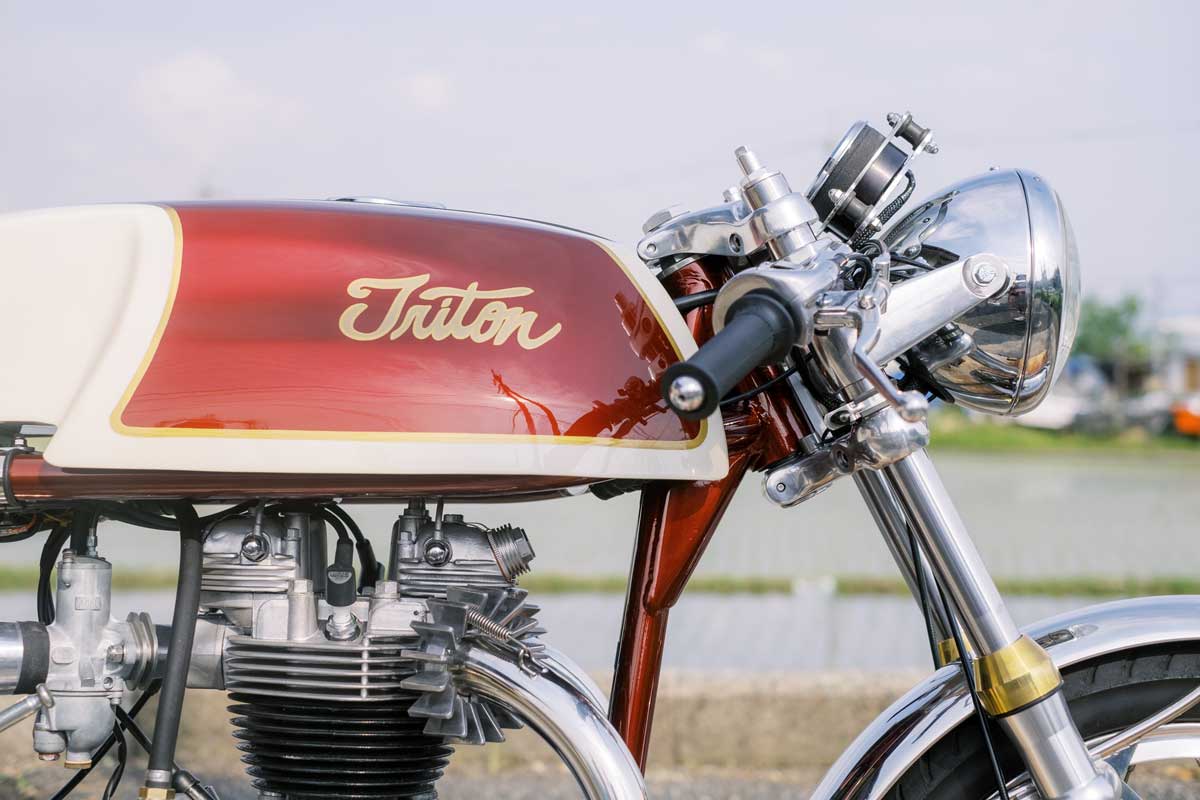 Cafe Racer Performance
As for performance improvements, the most respected machines of the 50s merged powerful engines with the best performing frames. Norton's featherbed frame became an icon of the cafe racer scene due to its revolutionary design. The featherbed offered hugely improved handling and it was possible to shoehorn many different engines into a featherbed frame. Riders would also eke more power out of their engines by adding aftermarket exhaust systems and different carburetors. A cafe racer's ultimate goal was to be to reach the revered 100 miles per hour or 'the ton'.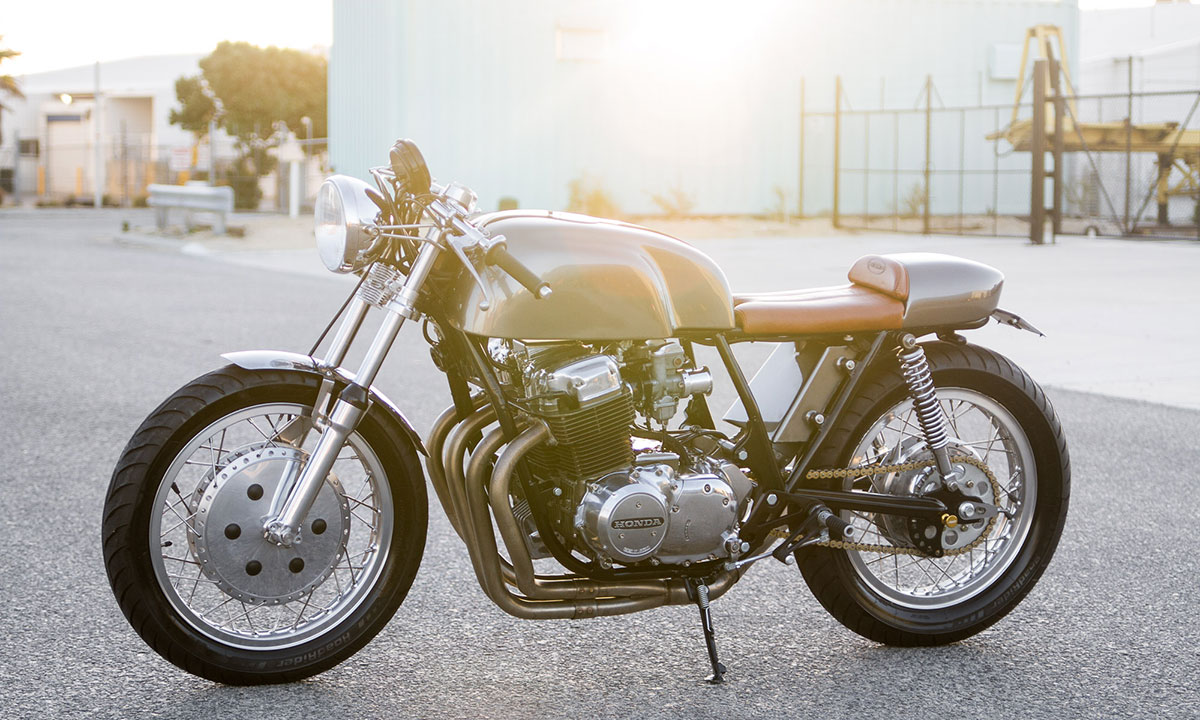 Modern Cafe Racers
Today the term cafe racer is used pretty loosely and they are no longer limited to British made motorcycles. The abundance, availability, and price of alternatives has led to the style being applied to just about every make and model of motorcycle. This makes selecting a donor for a cafe racer project a personal choice rather than it being dictated by availability. When the "new wave" custom scene exploded around 2009 some of the most common platforms for cafe racer builds were based on the Honda CB750, Yamaha SR400, Triumph Hinkley Bonnevilles and many of the BMW airheads from the 60s through to the 90s.
If you stick to these basic styling and performance modifications you can pretty much lay claim to owning a cafe racer. One important thing to remember though is that any cafe racer should outperform the stock version of itself. So If you're customizing a Yamaha XS650, for instance, your XS650 cafe racer should have more power or at least handle better than it did in its stock form.
Most of the major motorcycle manufacturers now produce off-the-shelf cafe racers like the Triumph Thruxton R, Kawasaki Z900RS Cafe and BMW R Nine T Racer. These "modern classics" are usually based on existing models and tend to be styling exercises rather than offering any performance improvements. Purists will tell you there's no such thing as a factory-built cafe racer, but for unskilled enthusiasts who want a bike with cafe racer styling, they offer an easy alternative to building one themselves.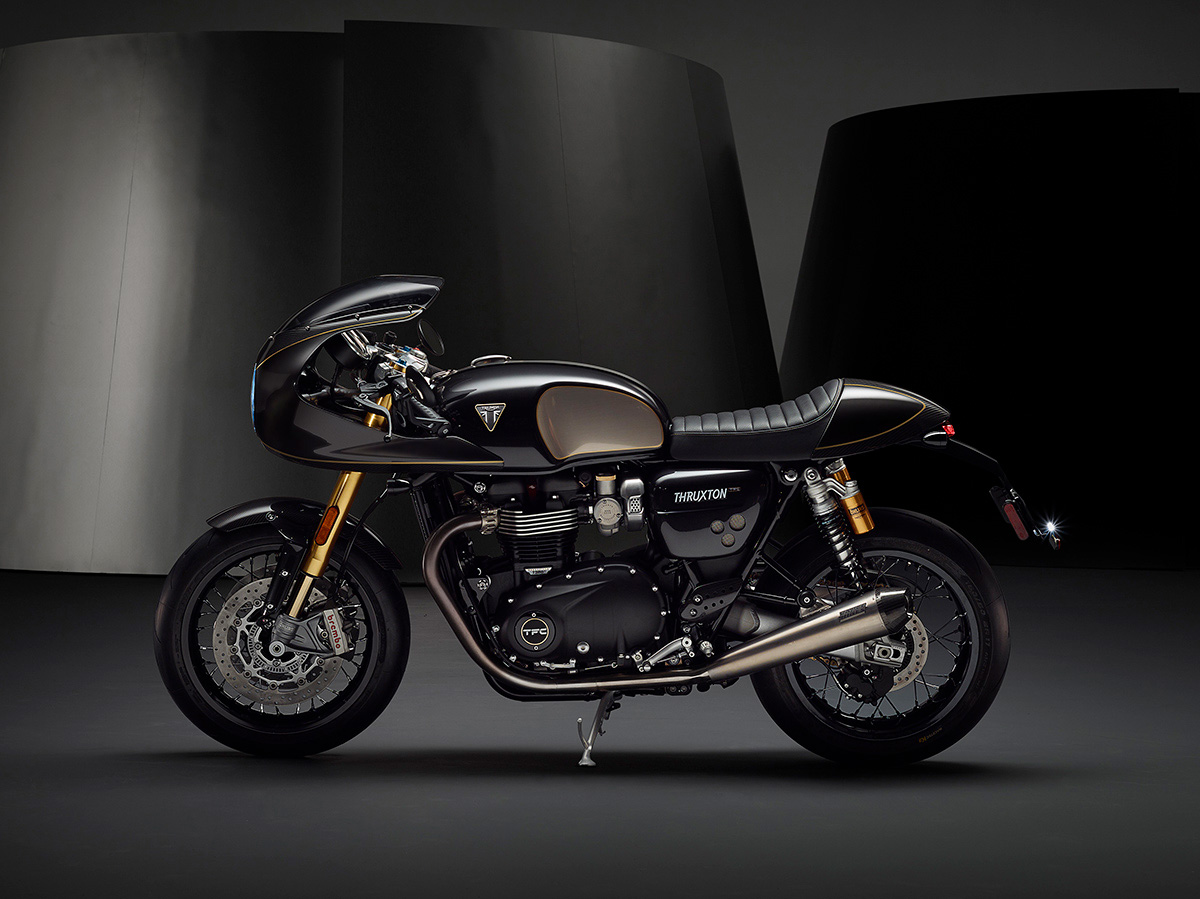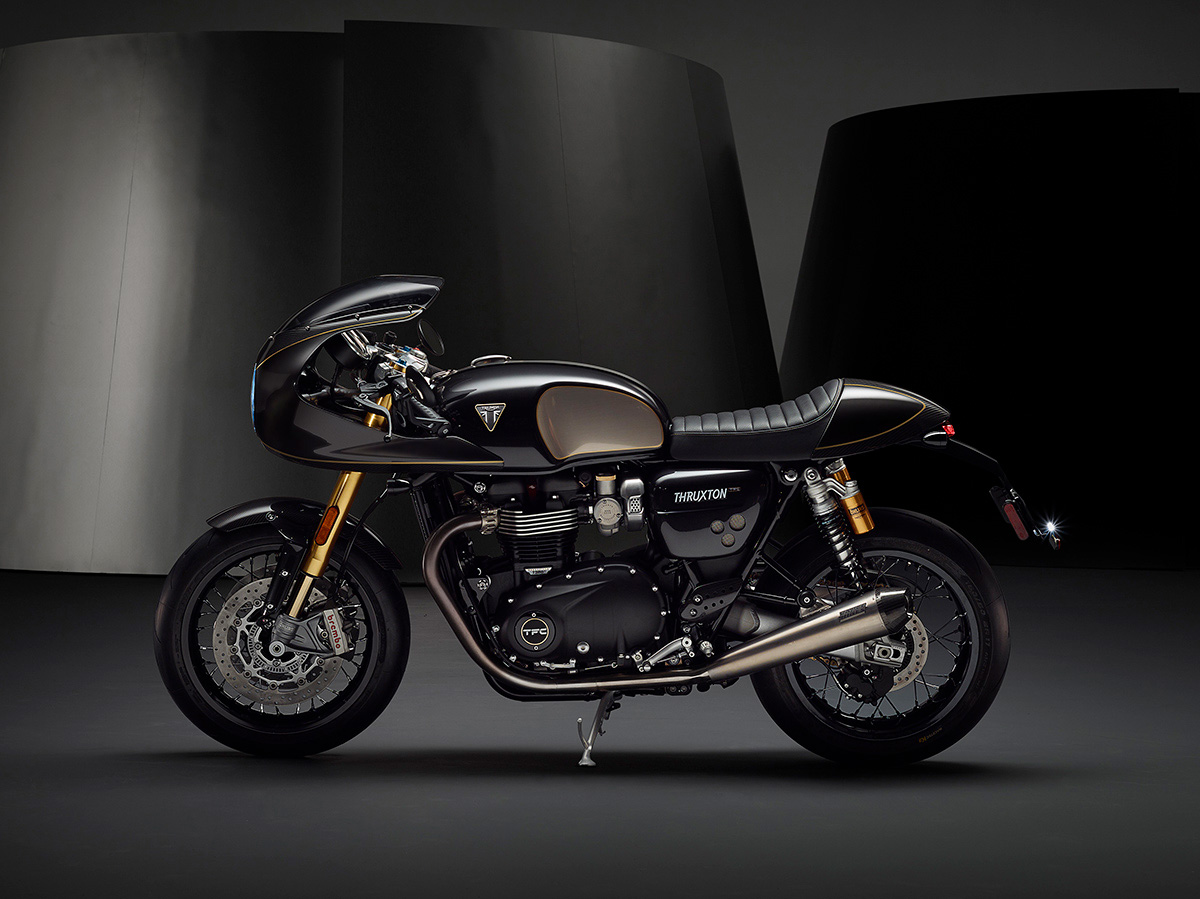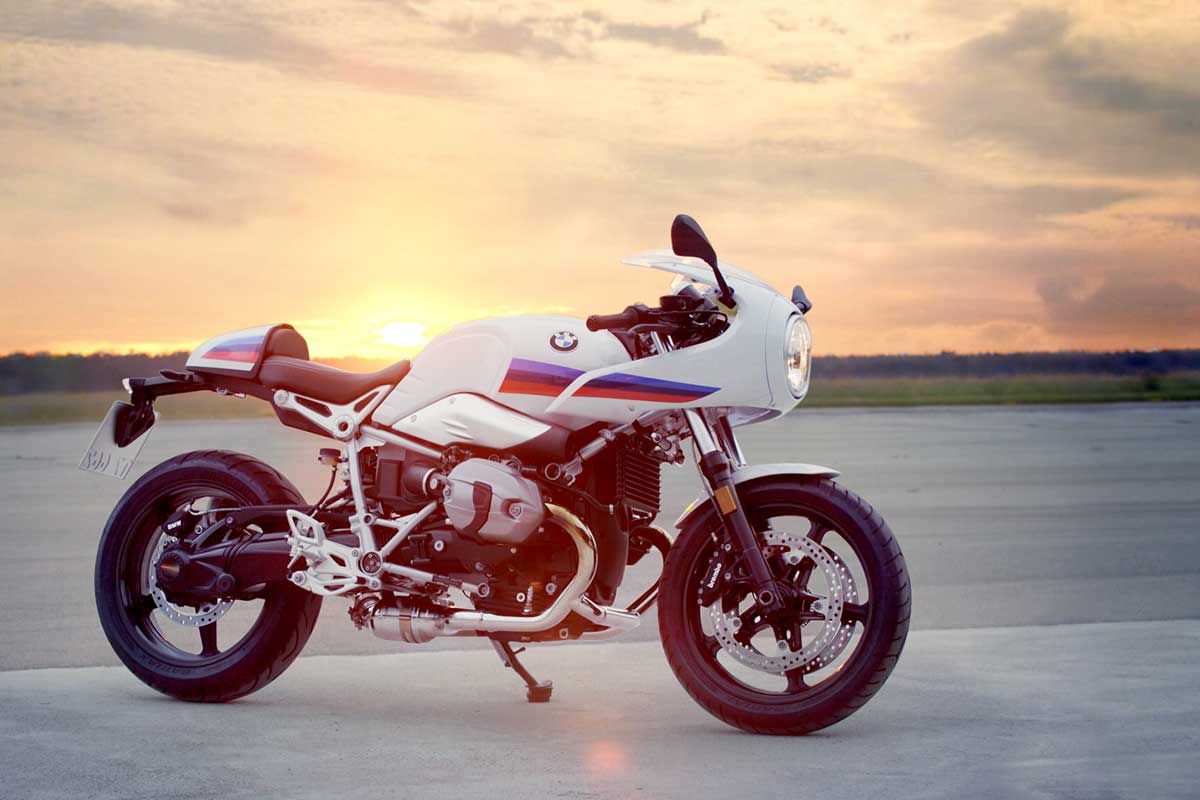 Cafe Racer References & Inspiration
On this website, you'll find hundreds of cafe racers built by custom workshops and enthusiasts from around the world. Some have spent hundreds of hours perfecting their creations and have helped to popularise the cafe racer style around the world. While transplanting engines into different frames isn't a common practice anymore the basic goal with any cafe racer build remains the same. Strip the motorcycle of unnecessary parts, improve the power and handling, and, of course, look the part. Try browsing our extensive archives to get a better understanding of what is a cafe racer.
If you're planning a cafe racer project we'd also recommend checking out our articles on 'Building a cafe racer' or our 'Workshop series' which includes DIY tips and valuable advice.