Over the past few years, I've been lucky enough to test ride almost every new modern classic, retro sports and heritage style motorcycle that's hit the market. Whether it's been a Husqvarna Svartpilen, a Ducati Scrambler or the Honda Neo Sports Cafe each one has had its good and its not so good points. What is most impressive though is the fact that manufacturers recognised a market demand for retro-styled motorcycles and have done something about it. For that, we wholeheartedly applaud them all.
But as you'd expect, I do have my favourites. So when the opportunity presented itself to acquire a Return of the Cafe Racers project bike I knew exactly where to look.
I've been a fan of the Kawasaki brand since I first got into motorcycles. In fact, the reason this website exists was that I wanted to document the build of my own Kawasaki W650 cafe racer some 15 years ago.
When Kawasaki announced the release of the Retro Sports Z900RS I was suitably excited. But it was the release of the Kawasaki Z900RS Cafe that spawned an obsession. Along with looking incredible, my test ride of both models proved very positive. The Z900RS presents very well on paper and in the flesh.  Boasting high-quality finishes, premium hardware and knuckle-whitening performance. To say it impressed me would be an understatement. And, best of all, when compared to similarly spec'd models from other brands it was good value for the money.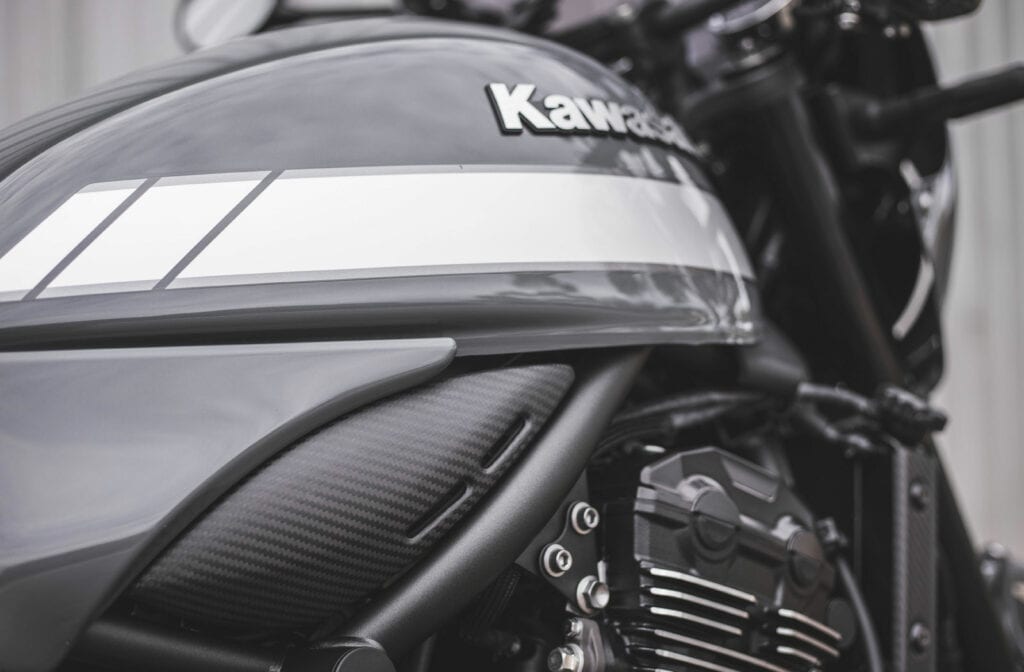 So after searching for the right bike I located a new, 2018 Kawasaki Z900RS Cafe at Coastal Motorcycle Centre in West Gosford, New South Wales. The bike was one of only 3 Pearl Storm Grey Z900RS Cafes available in Australia and the guys at CMC generously offered to assist with transport. Around 5 weeks later and after travelling 3000+ kilometres the bike arrived in Perth, Western Australia.
Over the coming months, you'll be seeing a bit of this Kawasaki Z900RS on Return of the Cafe Racers. While we're not planning a drastic custom overhaul like those done by the builders we feature, it will be getting a fair few aesthetic and performance modifications. The idea is to show how modern bikes like this can be customised and to use it as a testbed for the many aftermarket parts and accessories that pass over my desk.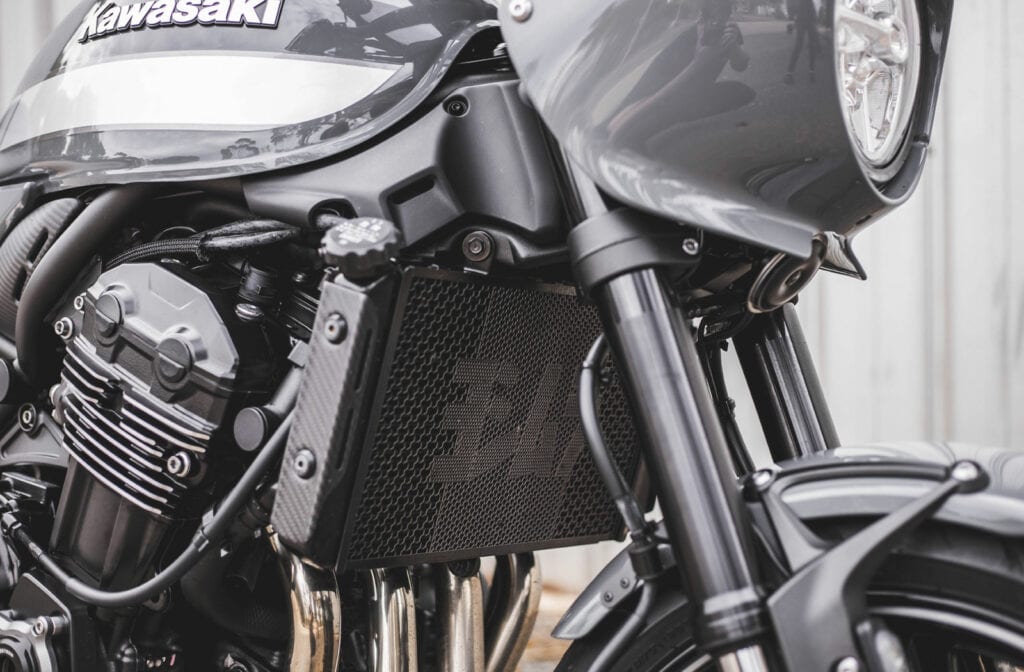 As it currently stands the Return of the Cafe Racers Kawasaki Z900RS Cafe has already undergone a selection of styling modifications. These include a tail tidy kit, MRA tinted windscreen (to suit our black/grey theme), some basic crash protection, a handful of carbon fibre accents to replace plastic parts and a Yoshimura radiator guard. We've also installed daytime running lights by Denali to increase the presence of the bike on the street (more on that soon).
Additional modifications we plan for our Z900RS Cafe include the fitment of more aftermarket lighting, mirrors, turn signals, a suspension upgrade, new tyres and other accessories. More importantly, we'll be collaborating with a few of the industries best performance brands. This will help us to reveal how easy it can be to unlock some of the hidden power bikes like these have. All with the goal to show people, like you, how it can be done on your own project.  Throughout this process, we will share with you how we chose the parts to use, how to install them and the resulting performance benefits. Stay tuned for more!
Photography by Regular Moto