It may come as a surprise, but cafe racers aren't the only style of custom motorcycle I admire. Back when I launched Return of the Cafe Racers I was (obviously) obsessed with the cafe style, but over time I've developed a soft spot for pretty much all manner of motorcycle customisation. Thankfully, I've found other outlets that have allowed me to explore these other styles like being the editor of Tank Moto magazine and hosting my own multidisciplinary exhibitions. Over in Taiwan Alex Gao of Cowboy's Choppers can definitely relate to my situation. Although he started out creating choppers for his customers in Taipei, he now builds bikes of every style, including this wild Kawasaki Z1000 cafe racer.
This build came as a request from a repeat customer who wanted a bike capable of carving up the mountain roads of Taiwan in style. "The goal with this particular project was to inject a dose of retro-flavour into an otherwise run-of-the-mill naked street bike" says Alex. By run of the mill, he's referring to Kawasaki's evergreen UJM, the Super Naked Z1000. In this instance, it was a 2003 model powered by a very capable 1000cc inline four. Alex's brief for the build was to create a Z1000 cafe racer and to give it a distinctive Eastern flavour.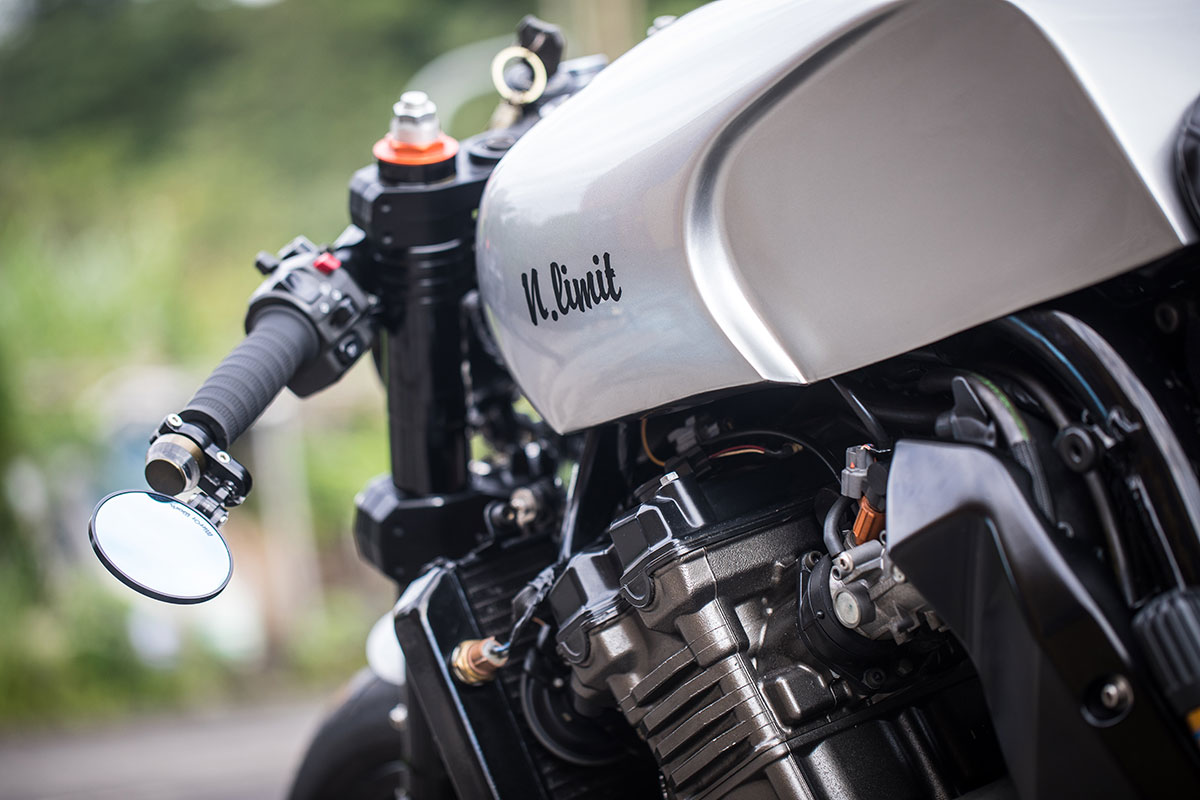 Deleting the modern angular lines from the Z1000 is where Alex kicked things off. However, after scrapping the factory bodywork he faced his first major challenge, creating a level bone line. Transplanting the fuel tank from another donor was one option, but instead, he decided to build his own from scratch. Inspired by the tanks seen on Norton's Commando he shaped a scalloped tank by hand that covered the Zed's wide, double backbone frame and achieved his bone line goal.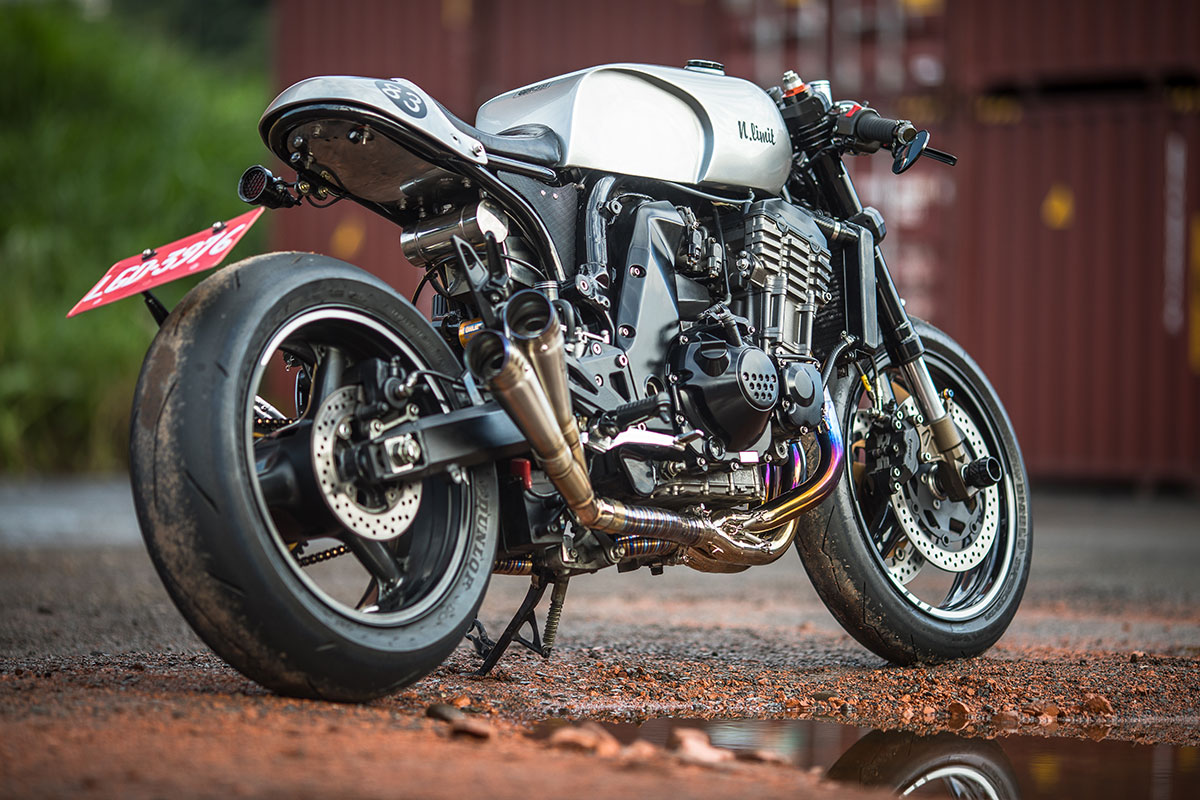 Once the new tank was in place Alex switched his focus to the rear end. There you'll find a custom made subframe and tidy rear cowl that bolt on using original mounting points. Along with completing his bone line the bolt on subframe overcomes a unique challenge, Taiwan's strict yearly safety inspections. By removing a few bolts and unplugging some wires the custom rear end and fuel tank can be switched out for the original items when inspections take place.
Along with improving its appearance, Alex was tasked with upgrading the bikes handling. Piloting the Z1000 is now done via a set of aftermarket clip-on bars and rear set foot pegs. The original forks have been rebuilt using upgraded components and the rear shock swapped out for an Ohlins TTX unit. Dunlop rubber does a great job of keeping the bike planted firmly and when the time comes to slow things down Brembo has it covered. As for the engine, it's pretty much the stock 127 bhp Ninja engine that put the super in the Z1000's super naked name. Of course, there's one major change that you'd have to be blind to miss, the exhaust. The all-titanium 4-into-2-into-4 system hails from Jama and it's a real looker.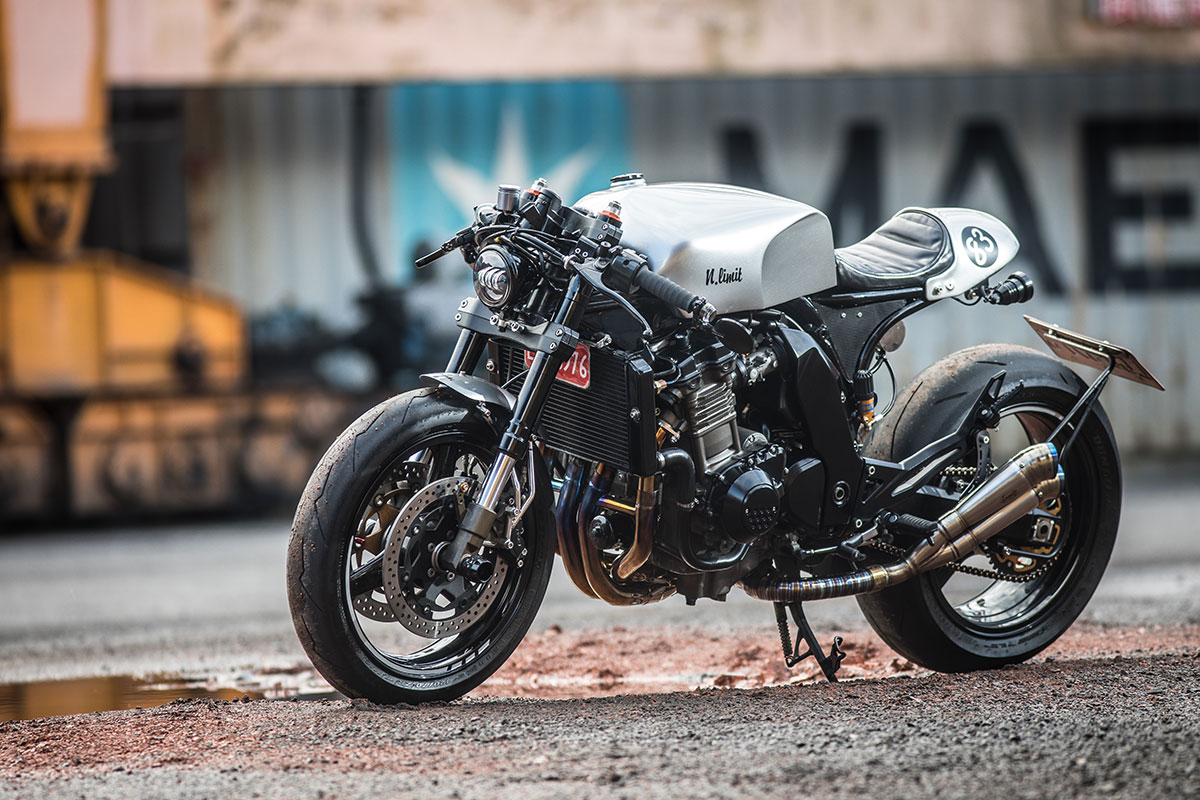 The only other request from the owner for his Kawasaki Z1000 cafe racer was to retain the bikes original silver and black paint scheme, and Alex was happy to oblige. The black theme helps to slim down the bulky midsection of the Zed's frame while the silver bodywork perfectly suits the classic cafe racer theme. His Z1000 now looks a thousand times better than before and the bike's owner is very happy with the result. "His favourite aspect of the finished bike is the confidence it gives when putting his knee down in the twisties." Alex happily reports.
Special thanks to Jimmy