Some will call it sacrilege but I have a soft spot for resto-mods. The thinking behind a resto-mod is simple. Take a classic motorcycle, restore it to new, and while you're at it swap out any old technology or outdated running gear with superior modern alternatives.
The resto-mod trend in Japan is commonly applied to motorcycles of the '70s and '80s that the local market was denied due to the restrictive Nanahan agreement. Thanks to Nanahan, Japanese riders were limited to motorcycles that adhered to a 750cc 100hp limit. This meant that many legends like the Kawasaki Z1, Suzuki GSX1100S Katana and Honda CB1100R which were built in Japan were almost all exported to other markets. Specialist resto-mod workshops like Masashuiko Wakui's Bull Dock consider such models national treasures.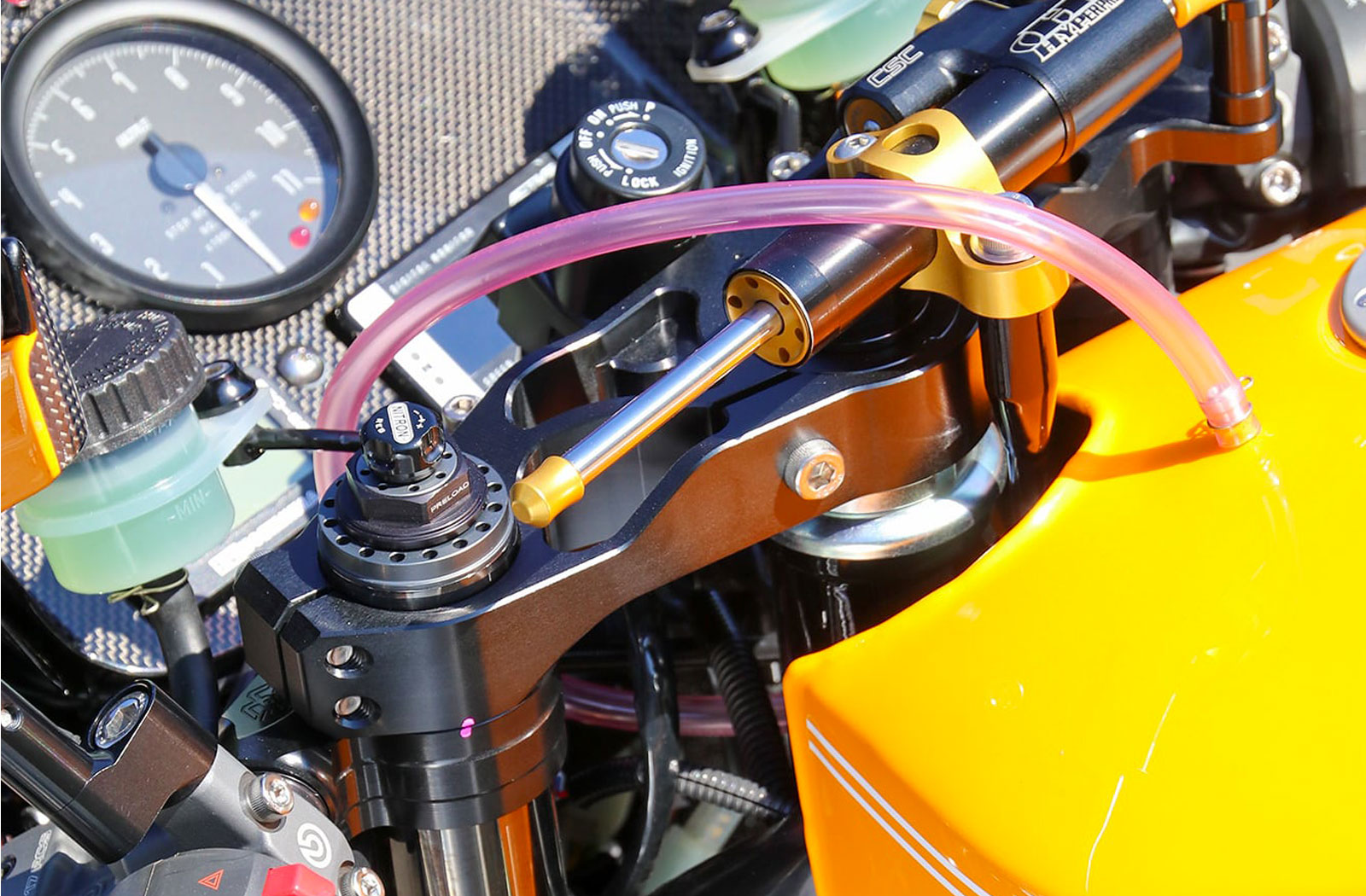 For more than 20 years Masashuiko has been importing legendary Japanese motorcycles back to their birthplace. He fills containers in the United States where secondhand examples are plentiful and well-priced. They are then stored at Bull Dock HQ awaiting the right customer to come along.
Bull Dock's speciality is classic Kawasaki models like the Z1, Z1000 and Z1R. Occasionally they stray to other iconic Japanese classics, but vintage Kawasaki's are definitely their forte. Bull Dock labels their resto-mod builds as GT-M; an acronym for Genuine Tuning Machine. These bikes are built to be ridden on the street but as the name suggests they are race-bred. Featuring the very best in modern performance and handling components they are both fast and bulletproof reliable. Masashuiko's small team of highly skilled builders produce around 20 GT-M models a year with each staff member working on a single bike from start to finish.
This is the second Kawasaki Z1-R GT-M to grace these pages. The last one was Bull Dock's stunning 1230R Nitron edition Z1-R which was built through a collaboration with the suspension brand. While there may be many visual similarities between the two bikes, this tangerine-coloured Z1-R is unique in its own right.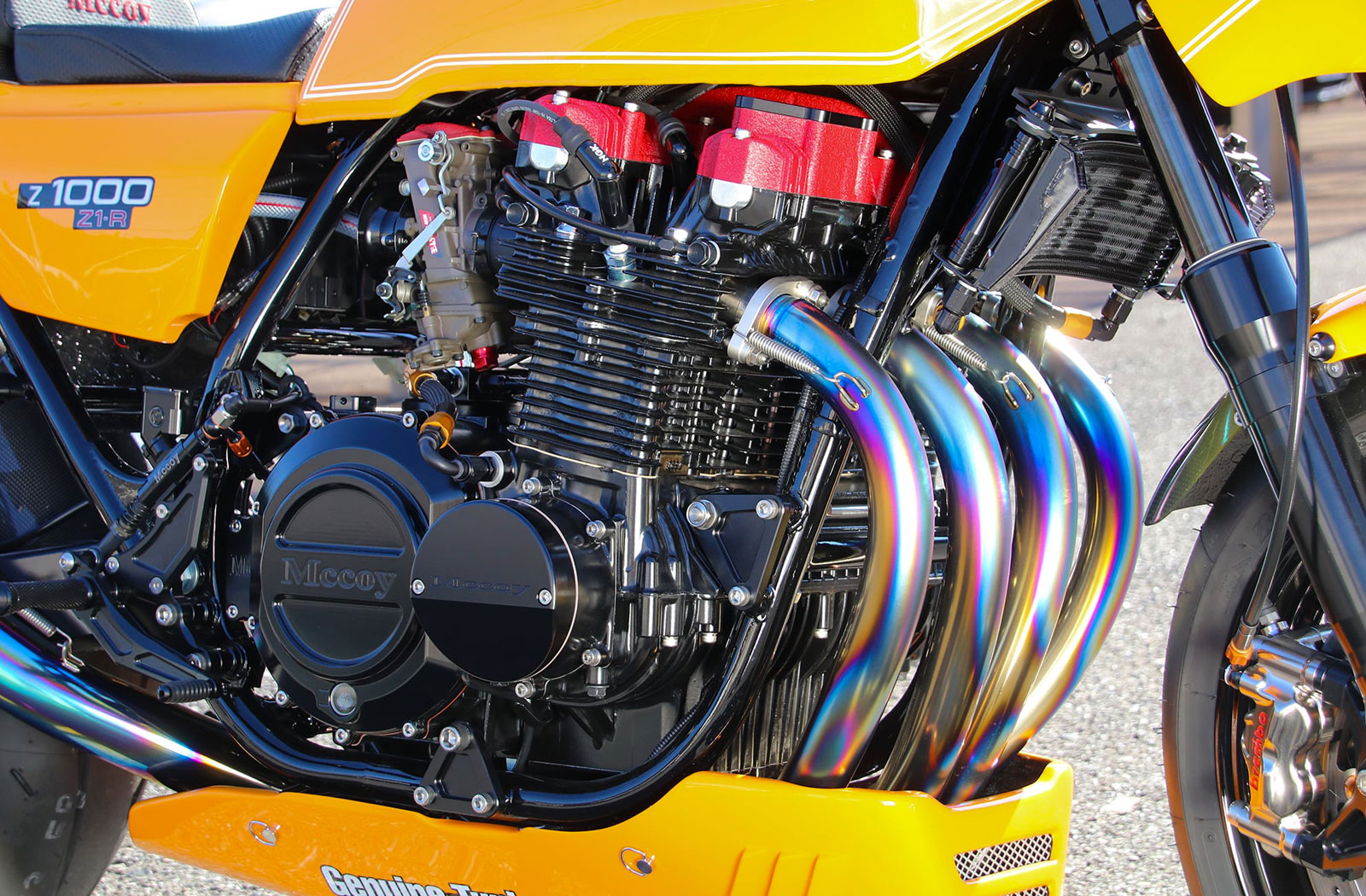 Starting with the engine, this Z1-R is powered by a Type 1 z1000 powerplant that's been fitted with a Z1000J head. This modification allows Bull Dock to perform a series of internal upgrades with the aim of increasing performance without sacrificing reliability. Some of the changes include larger valves, intake and exhaust porting, 76mm Cosworth performance pistons and tweaks to the combustion chambers. There's also a performance ST-L1 cam from race tuning experts Yoshimura and a Bull Dock hydraulic clutch that's hooked up to the Kwaka's new 6-speed gearbox. You'll also spot McCoy branding on the engine cases which is Bull Dock's own brand of aftermarket parts. The full titanium exhaust system is a Win McCoy Neo setup and fueling comes via a quartet of Yoshimura Keihin FCR-MJN Carburetors.
The result of these changes has increased the capacity of the engine from 1015cc to 1197cc. Bull Dock has kept power figures on this one to themselves, but we would put money on it being considerably higher than the 90hp the bike had when it rolled out of the Kawasaki factory in '78.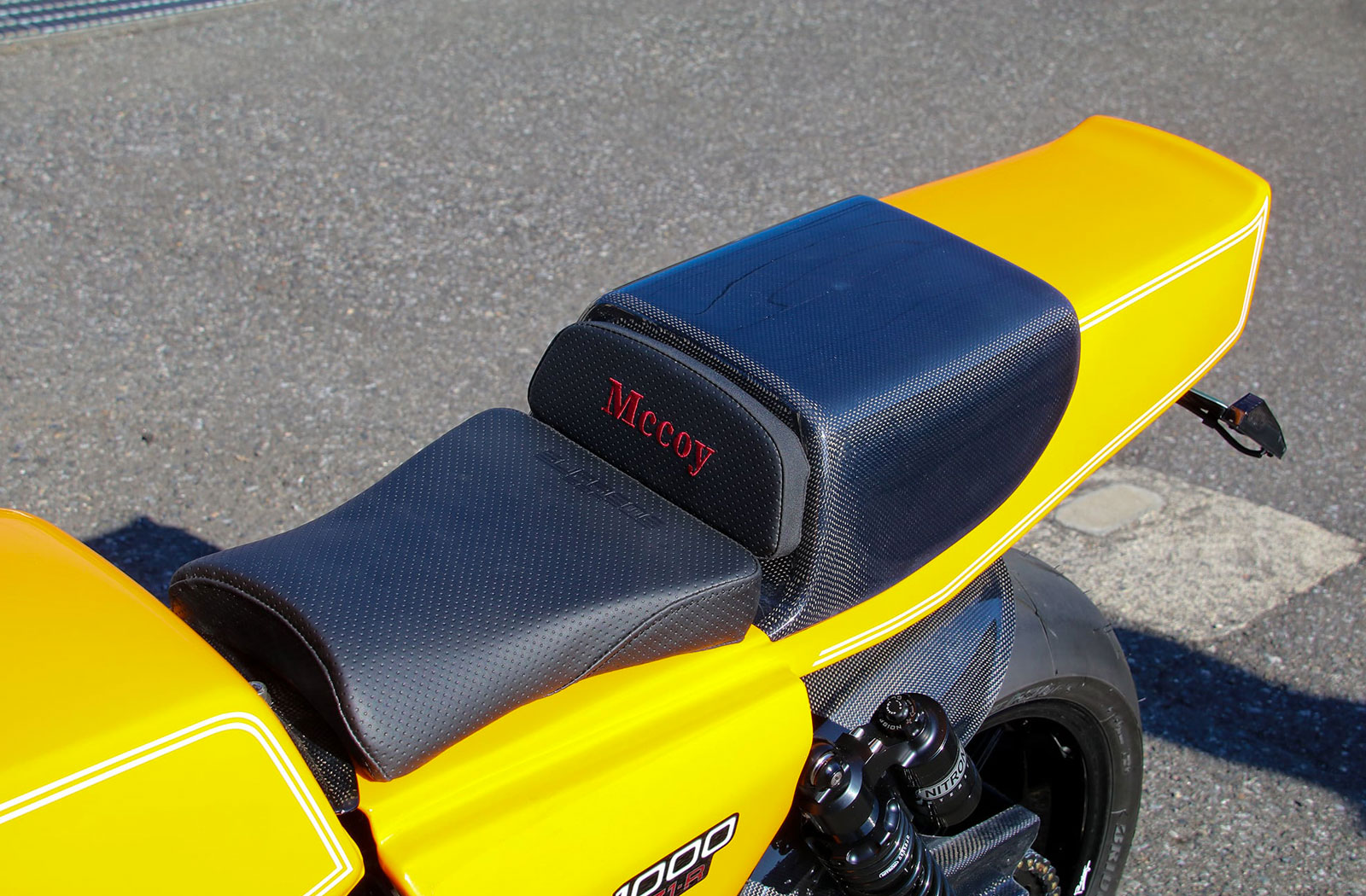 Along with serious power upgrades, Bull Dock pays very close attention to the handling of its GT-M machines. As a rule, they re-engineer each bike's frame adding gussets for extra strength and rigidity. They also tweak the mounting of the engine to fine-tune each bike's centre of gravity. On this build, that meant raising the engine by 10mm and lengthening the rear shocks. Performance wheels are also a must as a reduction in unsprung mass will always deliver dramatic handling improvements. Here they come in the form of Marquezini M10RS Corse 10 spoke magnesium rims which weigh a whopping 40% less than the stock wheels. Bridgestone's Racing Street RS10 rubber completes the package.
Leaving no stone unturned the stopping power and suspension on this Z are all new too. The brakes use Brembo stoppers and radial pumps mated with Sunstar rotors; 2 on the front, and one on the rear. As for suspension Bull Dock has once again looked to Nitron for a solution. Finished in Nitron's optional black rather than their trademark turquoise, you'll find a pair of Nitron R piggyback shocks which support a lightweight aluminium McCoy swingarm. Up front are 43mm Nitron tuned forks which sit in Bull Dock's own variable offset triple clamp assembly.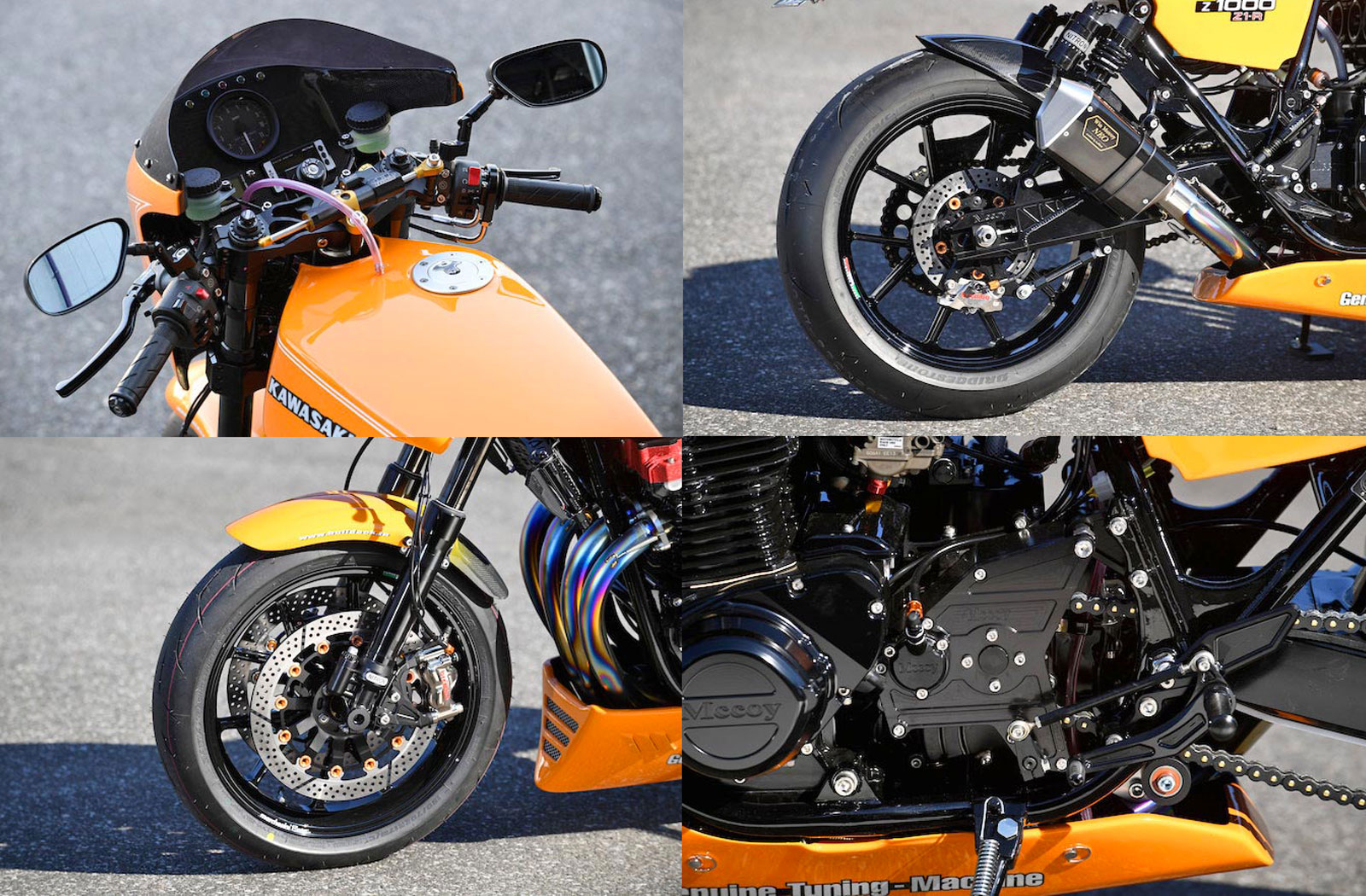 Along with their range of performance parts, Bull Dock has developed a complete range of FRP and carbon fibre bodywork for these bikes. This one wears a McCoy Z1-R style front cowl, side covers, long single-seat rear cowl and a racing-style belly pan. To retain the look of the original bike the rear cowl features a carbon fibre panel that's posing as a pillion seat. The actual seat is a 2 piece McCoy configuration with room enough for one. Lastly, to prevent road grime from messing up this beautiful machine, the rear wheel is covered by a McCoy carbon fibre hugger.
Almost everything on a Bull Dock GT-M has been modified to optimise performance. Of course, this level of detail and performance comes at a price, but these motorcycles are clearly worth the money. Take this bike, for instance, it's every bit as juicy as it looks.
Photography by Custom People & Bike Bros.