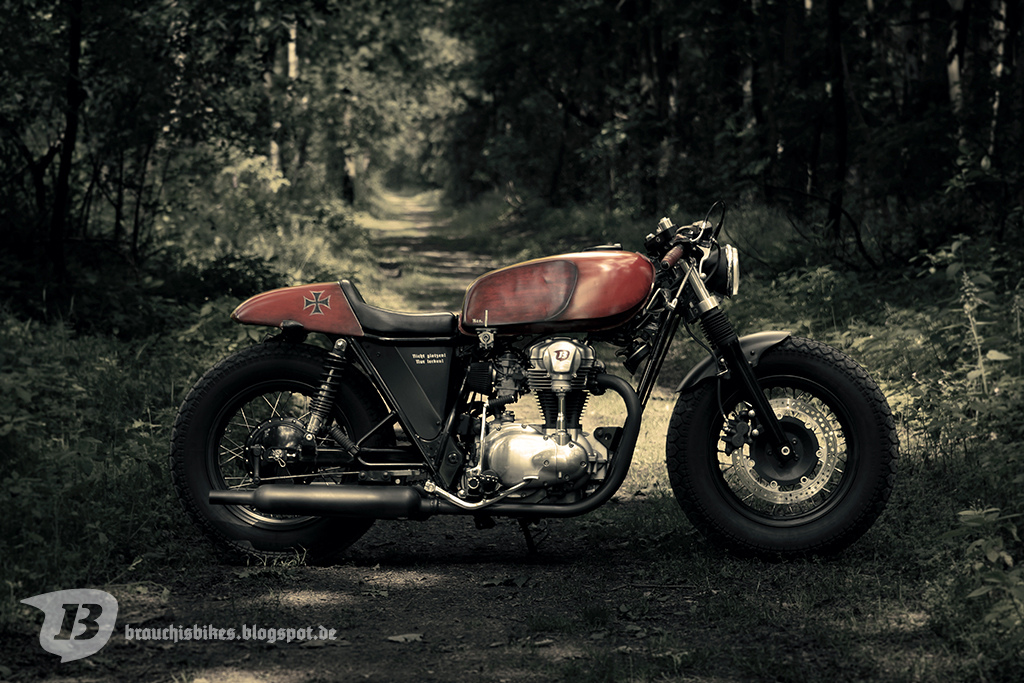 After owning a Kawasaki W650 for 5 years I can quite confidently say they are one of the best performing modern twins out there. But the W650 is more than just a great performing bike, it also happens to be an incredibly good looking one (yes I did just pull out a blue steel), so if you combine these factors it's easy to see why the W is such an awesome base for customisation. This particular W650 was built by Lars Justinger of Brauchis Bikes in Germany and I'm happy to say that it's ridden as hard as it looks.

Unable to build a raked front end that would pass German street legal assessment, Justinger opted to combine the chunky wheels he saw on his favourite Garage Company builds with traditional Cafe Racer styling. Fitting those wide wheels between the stock forks was achieved with a set of custom yokes found on eBay. Shorter shocks went on the rear to level out the bikes stance and a set of clip-ons to replace the Kawasaki's factory cruiser bars.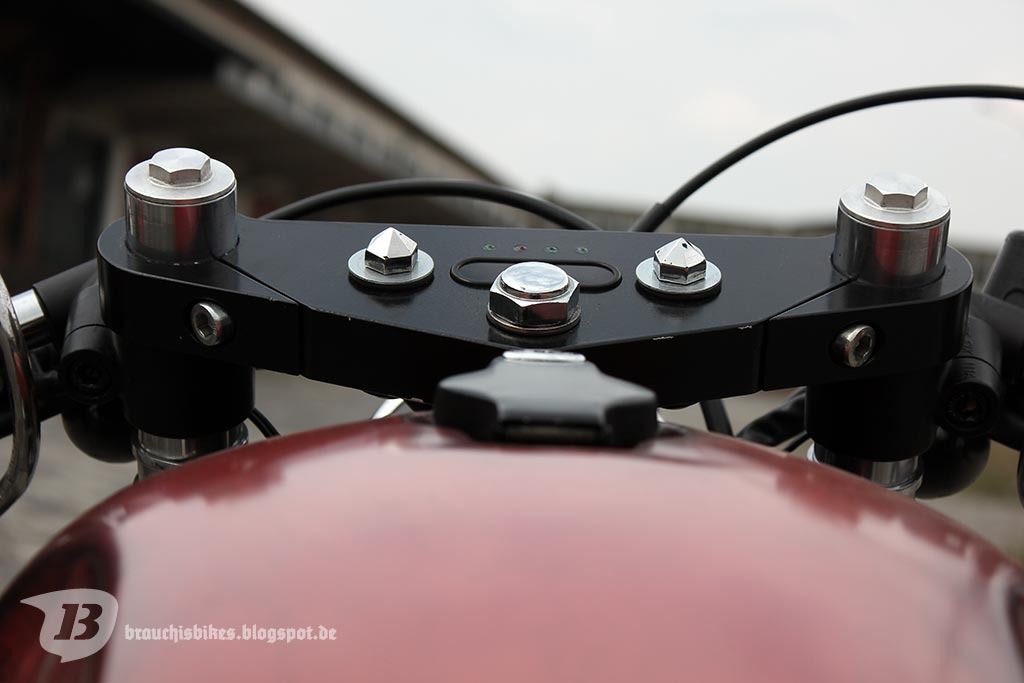 To reduce clutter and some unwanted weight the W's frame was de-tagged and the electric starter was remove to convert the bike to kick only. A smaller headlight, low profile indicators, off-road style pegs, relocated ignition and a digital instrument gauge (built into top yoke) add to the list of styling tweaks but the big changes came in the form of custom bodywork.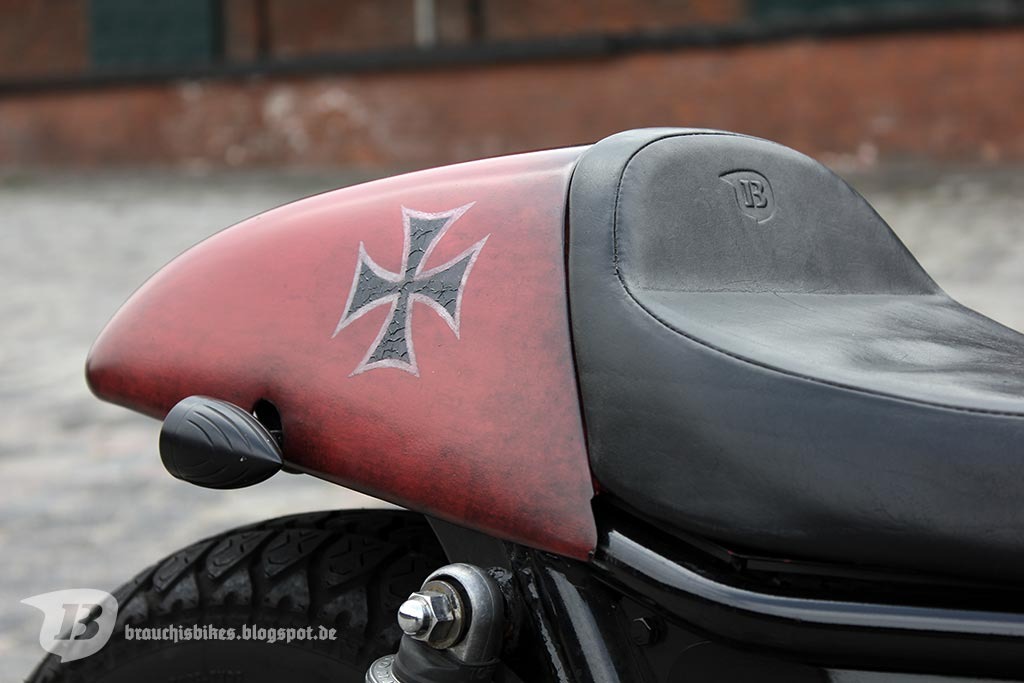 The JagdBobber's tank was transplanted from a Yamaha XS750, new mounts seat it securely on the Kawasaki frame and Justinger scalloped the sides for a vintage british look. In classic Cafe Racer style Justinger then took the tank from a Yamaha XS650 and chopped it to create the bikes 'wasps tail' rear end.
The Red Baron style paint scheme was inspired by a nickname from a local bike dealer and the finish was a product of trial and error. Rattle cans, sand paper and elbow grease created the aged look and to finish it off the chrome exhausts and fender were blacked out.
When Kawasaki first launched the original W series back in the late 60's there was no denying it's design was influenced by British twins. While the engine internals are unique it's design is a mix of BSA and Triumph styling. Add then a tank with classic lines, bates style headlight and pea shooter exhausts and you've got a very respectable modern retro. Kawasaki produced the W650 between '99 and '07 and in 2011 introduced the W800. Although the Kawasaki W800 has a larger capacity engine producing 20hp more than the W650 you'll lose the carbs and the kick starter which still makes the 650 my preferred option.