The 1974 Kawasaki KZ400 Cafe Racer underwent an extensive 500-hour build, featuring a powerful 400cc parallel twin engine with a top-end rebuild, including new piston rings, valve seals, and gaskets, using authentic OEM Kawasaki parts, except for Viton valve seals.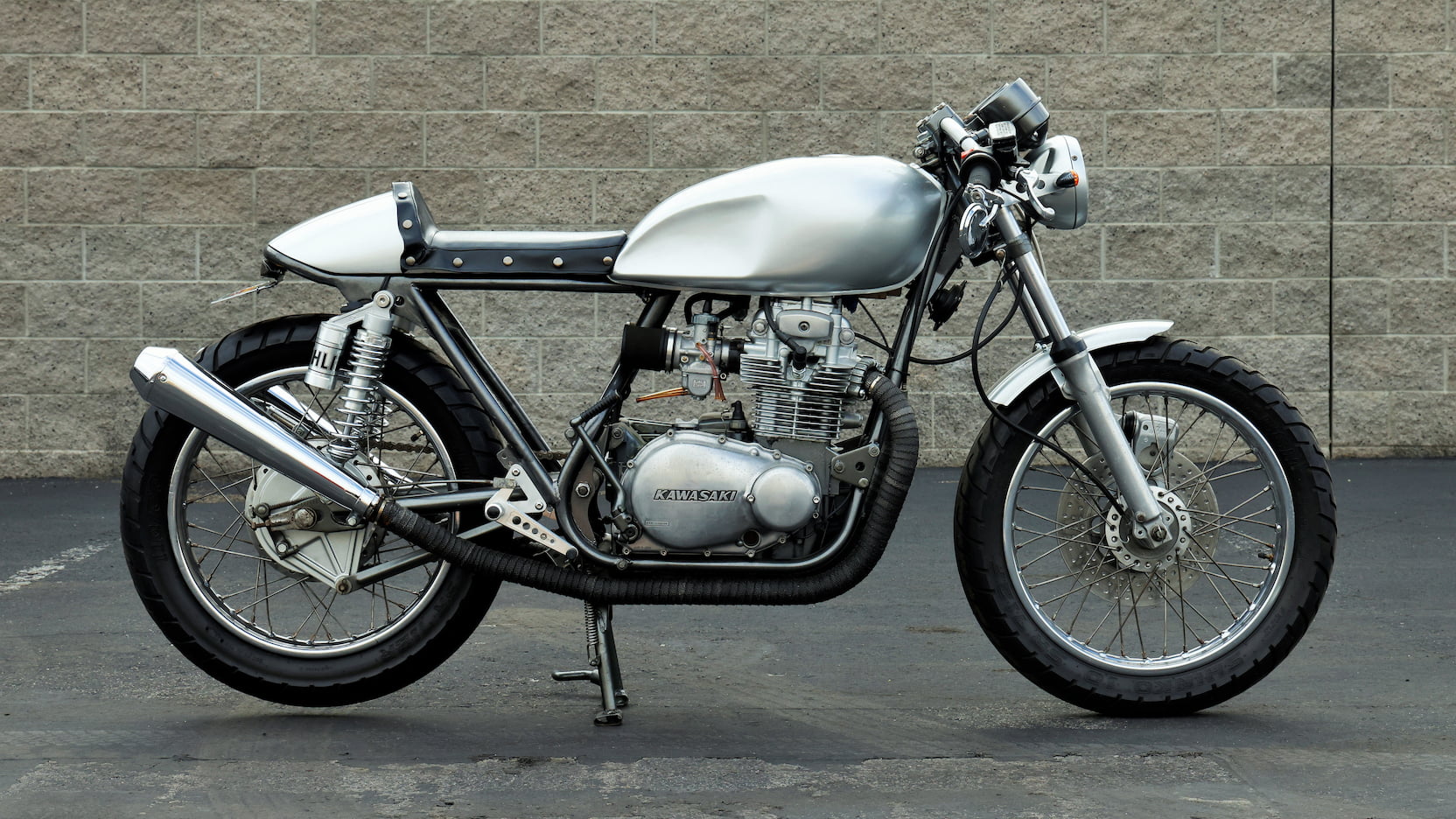 Equipped with both kickstart and electric starters, the bike received numerous upgrades, including a custom welded steel tray under the seat housing a lithium battery and a new regulator/rectifier unit.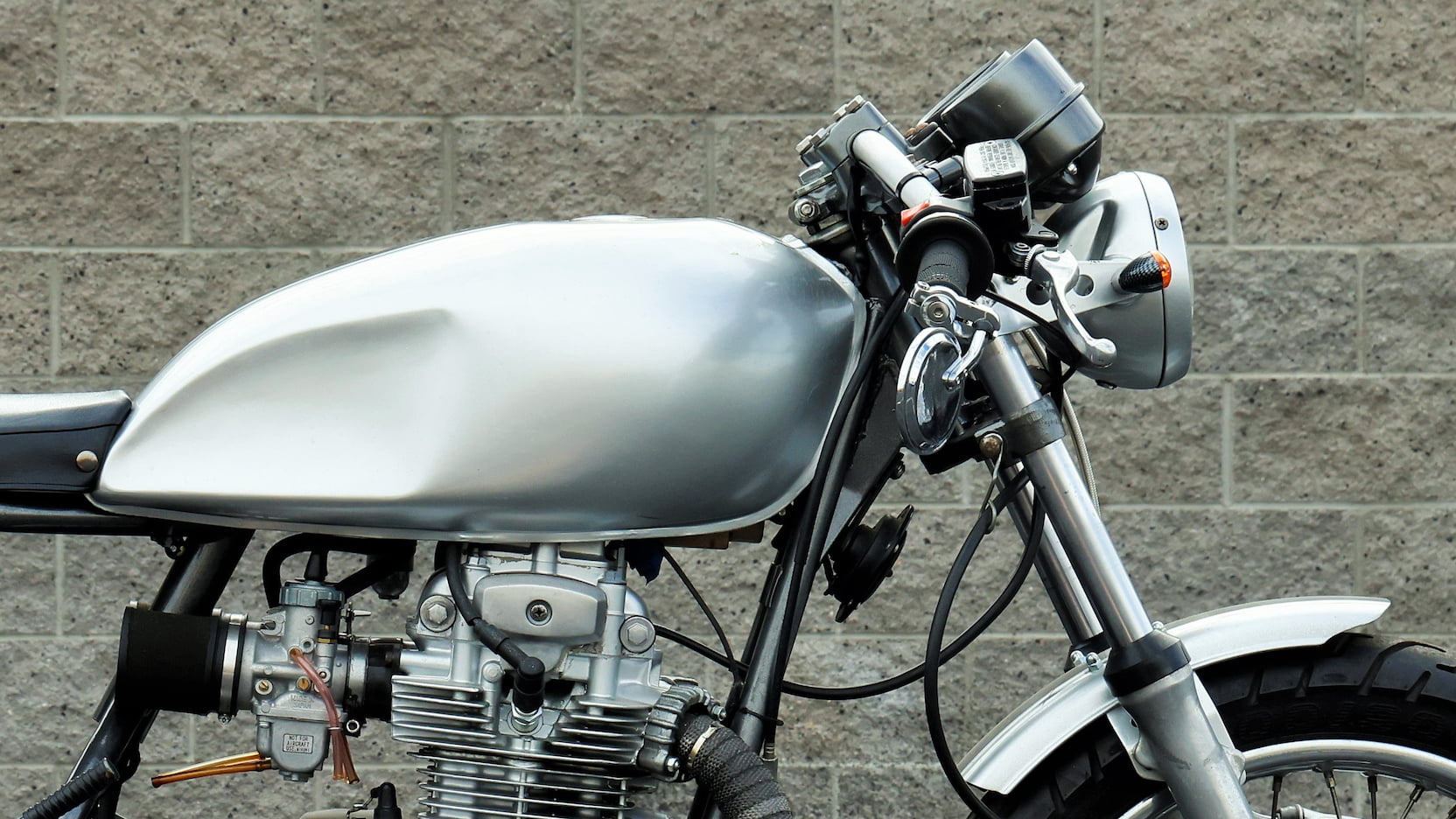 The frame was modified with the back removed and replaced with an upswept hoop, and stock shock mounts were replaced with 3-position mounts for improved adaptability. The tank, front fender, and tail section were elegantly painted with PPG urethane base/clear coat Silver, while the LED tail light integrated turn signals. The license plate was discreetly tucked under the rear frame with a custom-made bracket.
Additional enhancements included lowering the stock gauge cluster by 3 inches, modifying the stock gas tank with hand-hammered knee pockets, and adding a smoothed top and an updated flush-mount pop-up gas cap. The bike was also fitted with Mikuni VM32 round slide carburetors, a custom welded and wrapped exhaust with new re-packable chrome shorty reverse cone mufflers, and front brake rotor drilled with 120 holes and chamfered for better performance and lighter weight.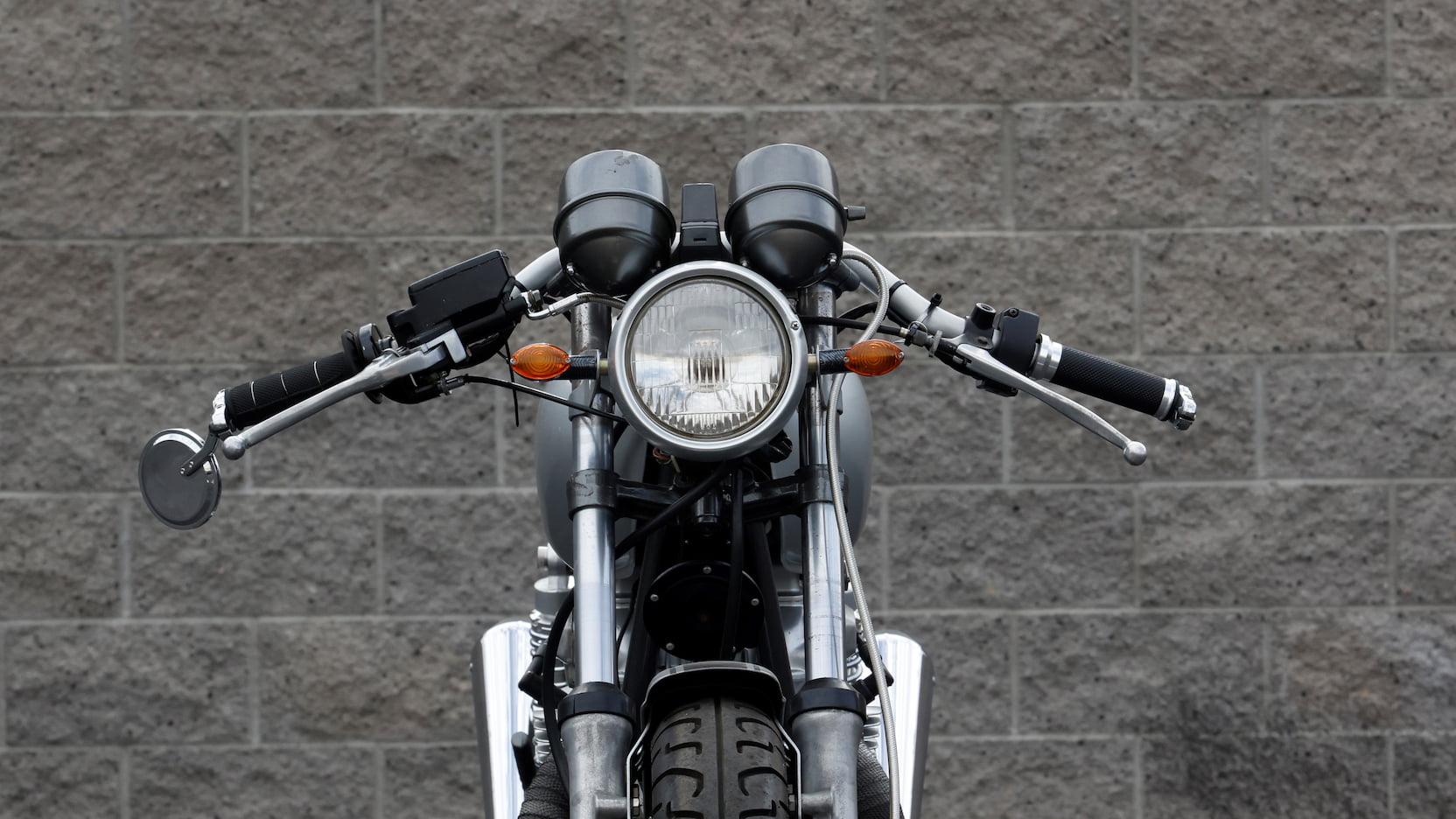 To enhance ergonomics and performance, adjustable rear sets and rear shock positions were added. The entire bike's weight was notably reduced to 312 pounds, and the cafe racer's distinctive style was completed with aluminum upside-down Euro bars, a Motion Pro throttle, new grips, bar-end mirrors, and switches.
Source: Mecum Auctions