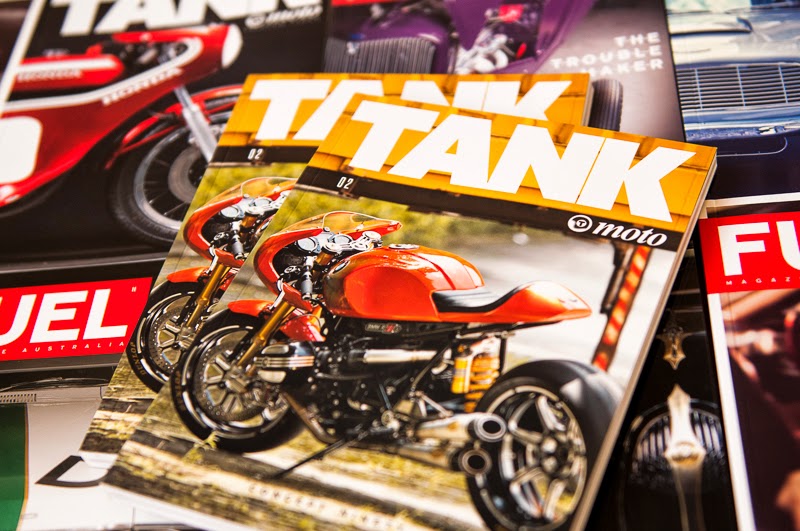 After months of hard work and seemingly endless nights of writing, issue 2 of Tank Moto is now available! Just like the premiere issue, Tank Two is jam packed with awesome custom bike and motorcycle lifestyle features laid out over 144 full colour, high quality pages. These mags are as collectable as a Brough Superior, cost a fraction of the price and take up a lot less space in your lounge room making them just that little bit better. You can grab yourself a copy by clicking here or if you'd like to take a peek inside read on…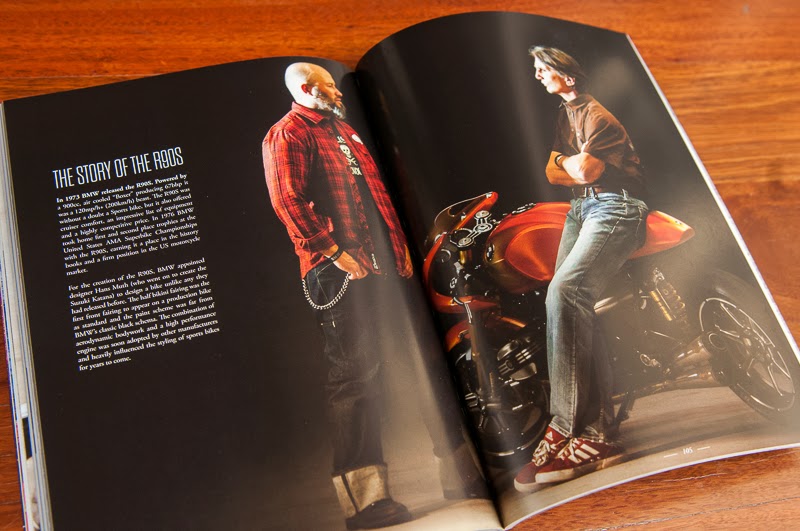 Soon after the launch of Tank Moto's Premiere issue wewere contacted by BMW Motorrad in Germany with an exciting opportunity. They had seen issue 1 at the Wheels & Waves festival in France and wanted their Concept Ninety in our next issue! We promptly sent our good friend Sam Christmas to Munich where he shot a stunning series of images of the bike at their head office. To compliment Sam's images I spoke with Roland Sands and the BMW design team about the Concept Ninety and you can see it all in this issue.
Here in Australia there's an amazing story behind Honda's relationship with our postal service. For decades the Japanese manufacturer has been providing specially made CT110's for Aussie "Posties" to use as their delivery vehicles. Our good friend Jim Clark has been getting his hands on decommissioned Postie bikes and has been turning them into stunning customs under the name of 'Post Modern Motorcycles'. We paid him a visit and shot 3 of his latest builds.
The Zen of Neato (or "The ZON" for short) in Detroit built this fully faired Harley Sportster and rode it over to the Born Free show where it kicked up quite a storm. Tank contributor Craig Metros interviewed The Zon to learn a bit about the build process behind the bike and what it took to get it finished.
On what was definitely the coolest photo shoot I've been on so far, we met with Ben James in and industrial back road for a close up encounter with his fully loaded Kawasaki Z900 Dragbike. There was rubber burnt, clutches blown and plenty of smiles all round and the shots all came out amazing. If you want to know what it takes to make a 9 second quarter mile this article is a great place to start.
All this plus…
The NOXS Yamaha XS750 Street Tracker
From track to street – Spirit of the Seventies Triumph Daytona
Corey Sleap's Triumph Bobber
The artwork of Maxwell Paternoster
The awesomeness that is the Honda Broadford Bonanza
An interview with photographer Kristina Fender
and 66 Motorcycles retro custom Suzuki DR650