Right now Australia's most prolific custom builder would have to be Tom John of the Gold Coast based workshop, Purpose Built Moto. It feels like every other week he's wrapping up a new build, and to top it all off he's sharing the process of each one of his Youtube channel. Along with recently wrapping up a Husqvarna Vitplien 401 custom (which he's currently raffling off), and an awesome Endurance Racer styled Honda VFR750, he's just unveiled this equally impressive Honda CB400F cafe racer.
"A few years ago I was given the chance to build a great brat styled Honda CB350 four," says Tom. "When our customer Paddy asked me to bring his 1975 CB400F back from the dead I jumped in headfirst with a host of ideas I that didn't get used on that other project." This wasn't simply a rinse and repeat process though. Despite sharing a lot in common with the CB350 this bike has received a few tweaks that make it unique. The biggest difference though was that the CB400F donor bike had been in the wars. Along with being pieced back together after a crash the bike had been dropped a few times too many so it was need of some repair.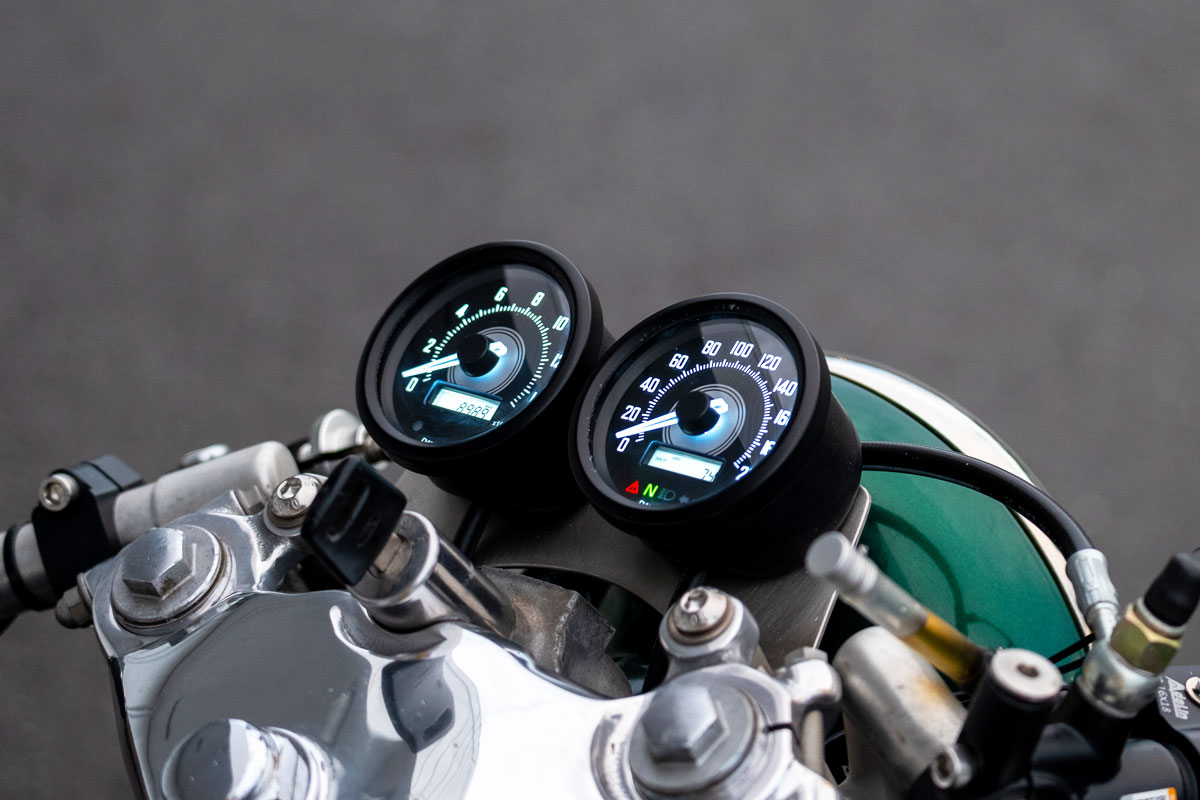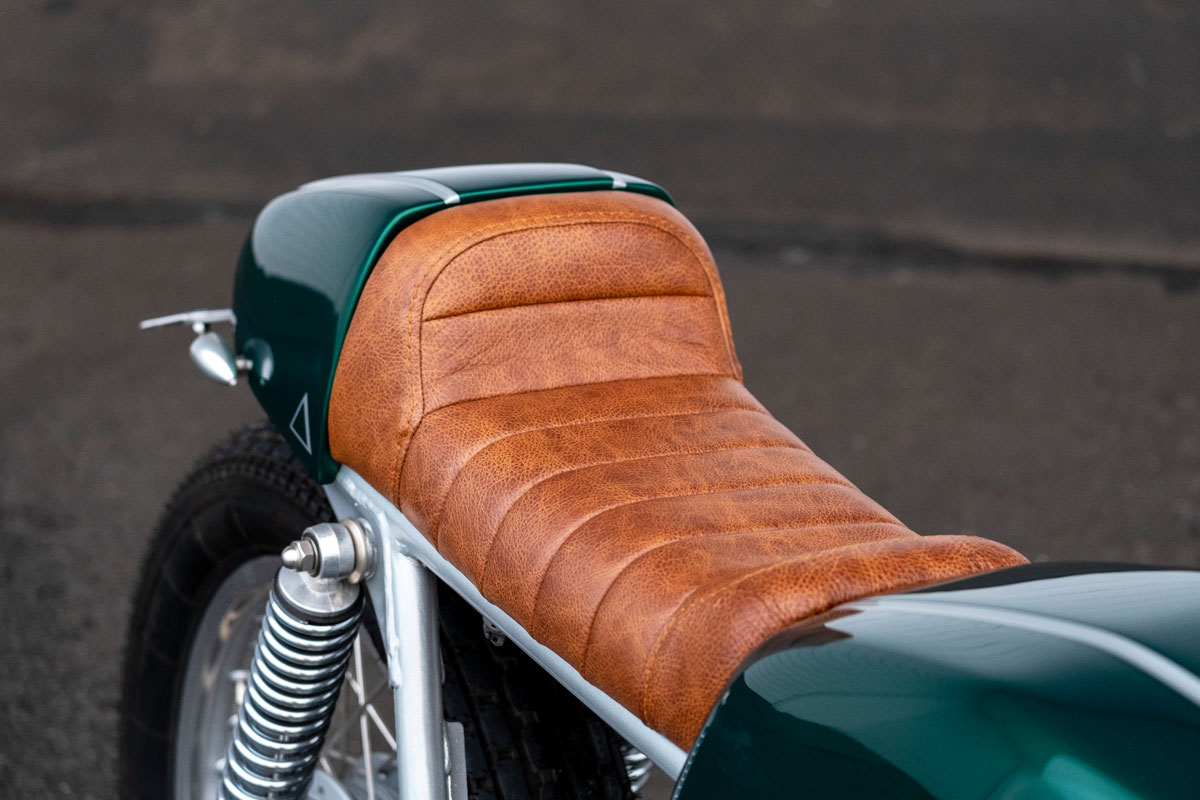 "The forks needed to be repaired, triple clamp replaced and the standard bar clamps removed, welded up and smoothed to make way for the new clip-ons," Tom recalls. "The engine and carbs also needed a bit of love. So the vintage Honda received a full top end rebuild, carb rebuild and Dyno tune at Dynomite Moto. To make sure it gets the power to the ground properly, we also swapped out the clutch with new plates and heavier springs. One thing on the bike that was in great condition was the headers. The old chrome was solid so we gave them a polish then slightly modified them to suit our shorty torpedo muffler. The sound out of the small four-cylinder is something to enjoy. You get a mixed symphony of the exhaust note and induction sounds through the carbs."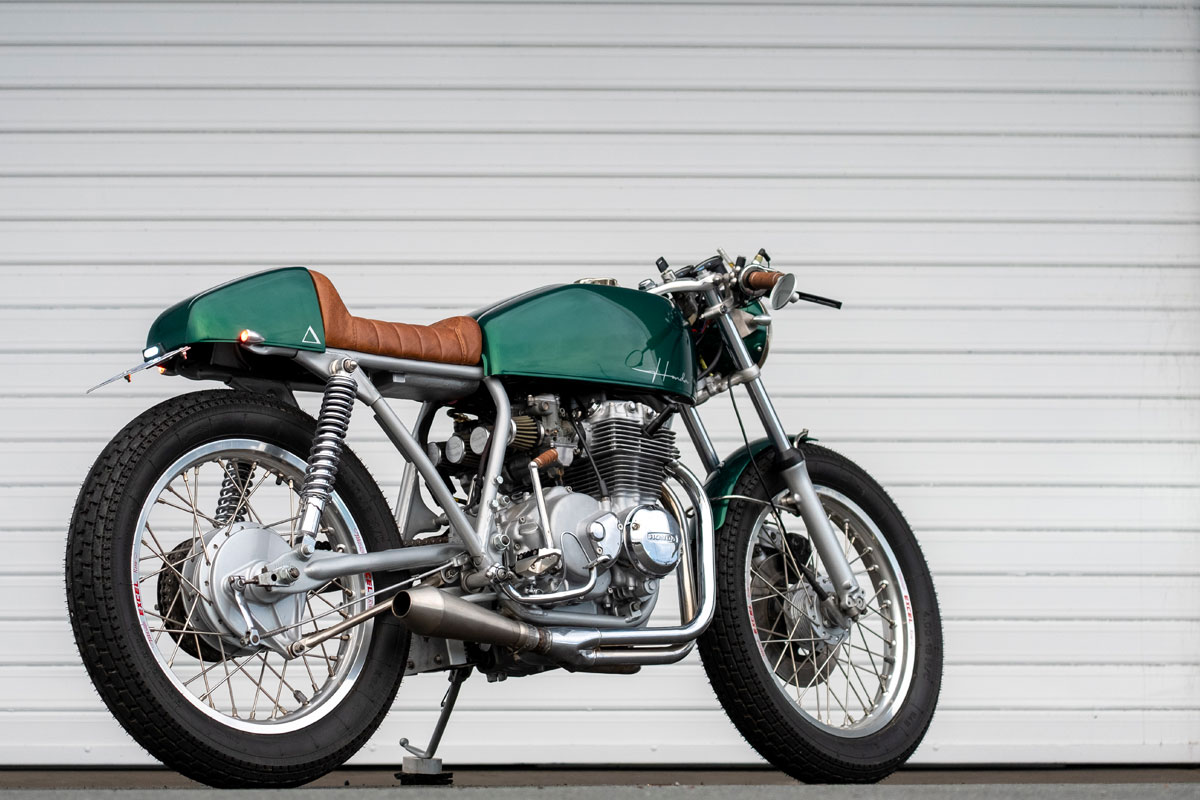 Tom has a soft spot for the '70s styling of the CB400F fuel tank but finding a tail section that paired with it well proved difficult. To solve the problem fast he reached out to fellow builder and fabricator, Justin Holmes of Pop Bang Customs. Having already a completed a CB400 cafe racer project of his own, Justin cast a tail cowl using his own moulds for the PBM CB400F. Once Tom had the cowl sitting how he liked on the frame he installed it using the original key latch and added his own electrical tray beneath.
Paddy, the bike's owner, wanted the bike rebuilt with the plan to then sell it, but after seeing Tom's progress he promptly changed his tune. Under Paddy's instruction, Tom stepped things up a notch starting with the wheels. After freshening up the CB's hubs they were laced to polished Excel rims which allowed for wider rubber. Hidenau classic K34 4.00 tyres now wrap around each rim and there's a custom fender over the front wheel installed using a PBM Universal fit Aluminium front fender and Mounting kit.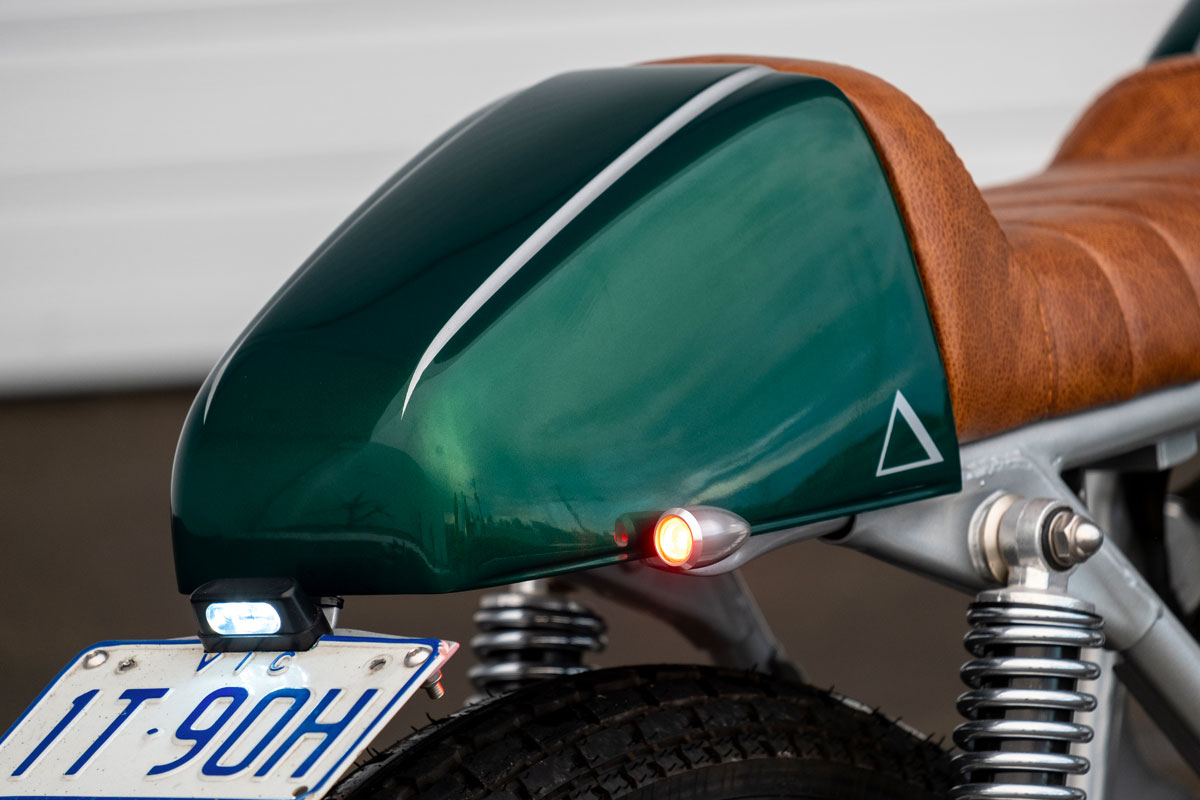 Next came the electrics which saw the stock headlight bucket freshened up and fitted with an LED bulb. The front and rear indicators are Purpose Built items with the rear performing both turn signal and tail light duties. Twin analogue gauges take pride of place between new clip-on handlebars which wear PBM 3 button switches, a new radial master cylinder and aftermarket clutch set up. What can't be seen is the new wiring harness hidden under the bodywork. Tom designed it all himself from scratch and he's hooked it up to one of his PBM Black Box modules.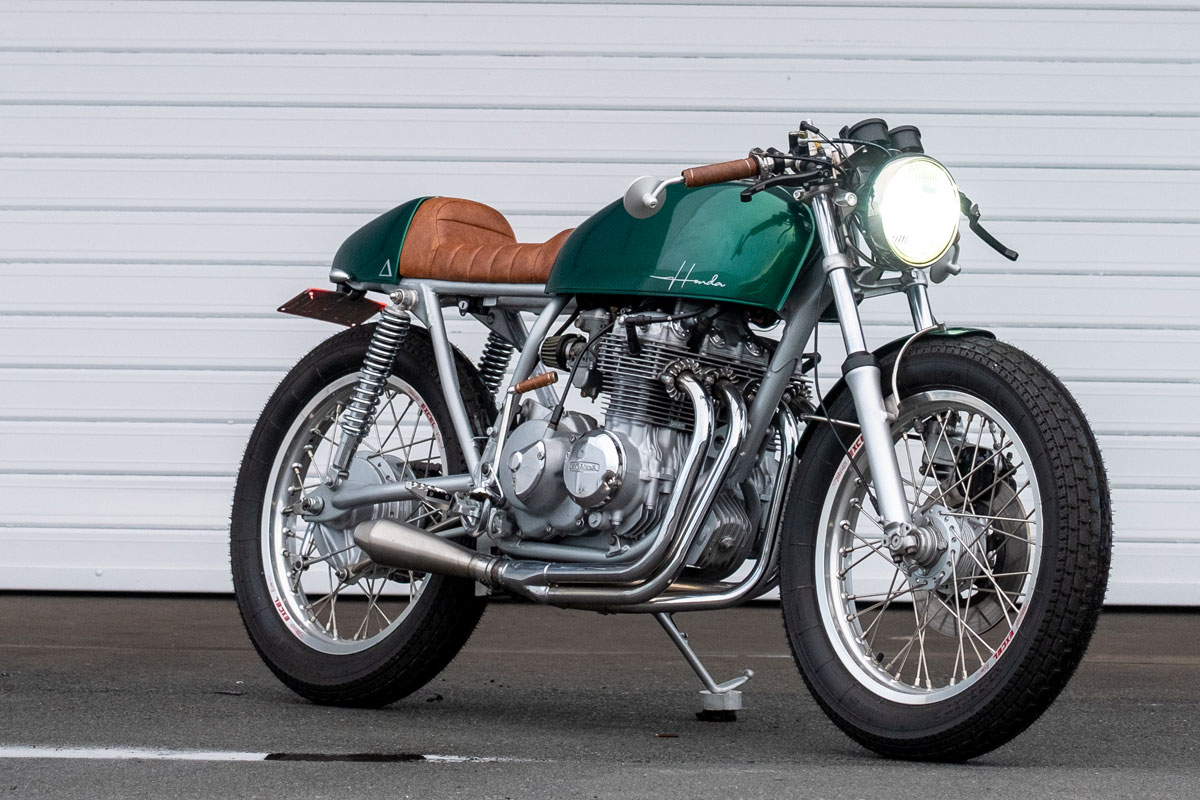 "The heavy lifting on the fabrication was all but done, so I turned my attention to the colourway," says Tom. "We retained the chrome headers and had detailed the engine in bright silver. The frame was bright silver too so I needed to find a colour to complement that look. I found an emerald green that grabbed me. With hints of blue and gold under daylight, the colour looks incredible wherever you put it." Tom's applied his emerald green scheme to the tank, tail, front fender and headlight bucket. Everything else has either been left raw or polished to a mirror finish. The last step was the upholstery which was done by Tom's go-to guys at Timeless Autotrim. The seat, grips and kicker pedal have all been wrapped in antiqued walnut brown, and we think its the icing on the cake with this tasteful CB400F cafe racer build.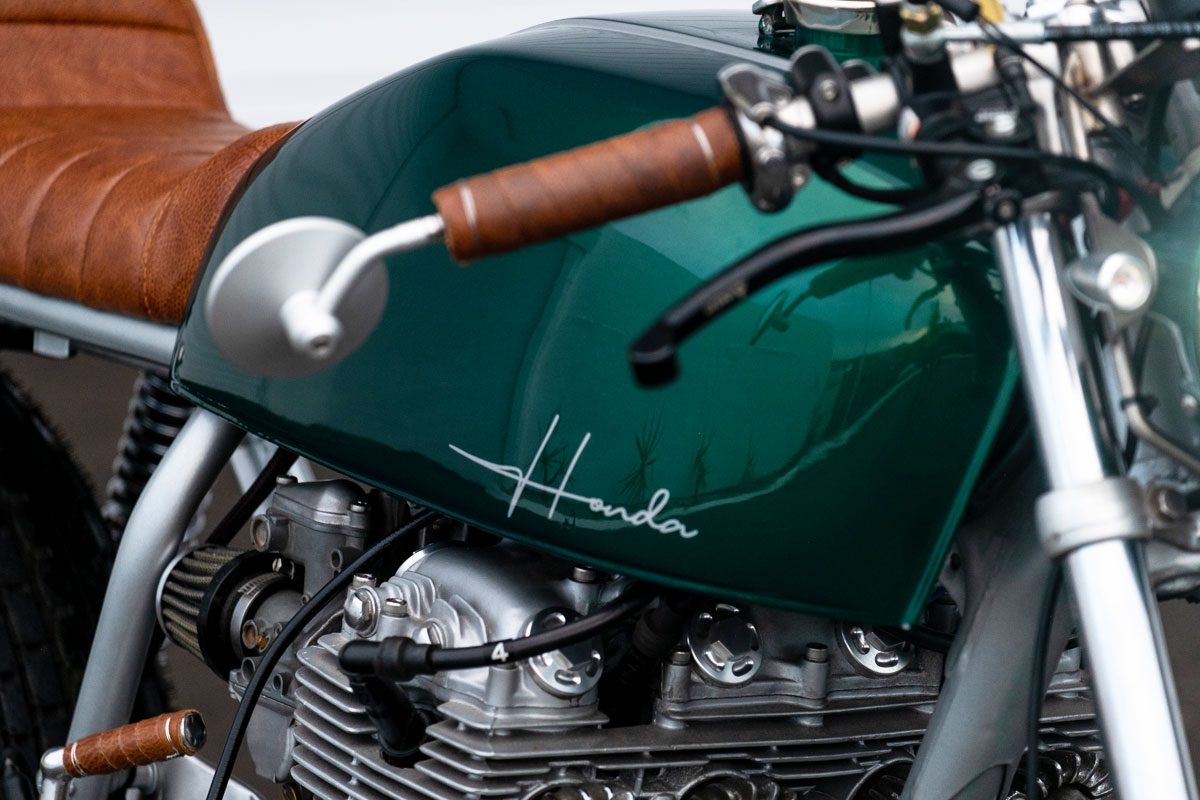 "This Honda CB400F is a real joy to ride." Tom proudly explains. "A small carburetted four breathing through a set of DNA pod filters with all its glorious ticks and noises. Around town, it turns heads at every corner, and once the traffic lights disappear and the roads open up getting the CB400F up past 6000 RPM brings it to life. There's nothing better than riding a small bike fast."