I love a good backstory. For many builders, it was the influence of a family member or friend that got them started with customising bikes. Others had professions that gave them the skills to do the job or were simply driven by their desire and passion to build something unique. The story behind today's custom workshop though is a new one.
Jean-Phillipe Doux had been riding bikes since he was young but at the age of 18, his riding changed from a hobby to a career. He landed a job at Disneyland Paris. That might not sound very motorcycle related, but the job Jean-Phillipe was hired for was as a Disney stunt rider. Yes, you read that right. He made a living popping wheelies and doing skids for crowds of children.
As you'd expect Jean-Phillipe modified his own motorcycle to set them up for stunting. This helped him to develop a solid understanding of motorcycle engineering. So in 2014, when he'd done his run at Disneyland he launched Bullita Motorcycles in his hometown of Maillé, France. For most of his projects, Jean-Phillipe works unassisted, but for this particular bike, a custom 1980 Honda CB750 Bol d'Or, things were done a little differently.
The project was set in motion when the bike's owner, a designer named Tristan, proposed they undertake the build together. Tristan would handle the design side of things while Jean-Phillipe would do all fabrication and wrench work. Recognising an opportunity to try something different Jean-Phillipe accepted. So while Tristan was sketching out ideas he got to work on the bike. He stripped the Bol d'Or down and discarded everything they had opted to replace. With only the frame and engine left, he removed the rear loop and began preparations for a complete suspension overhaul.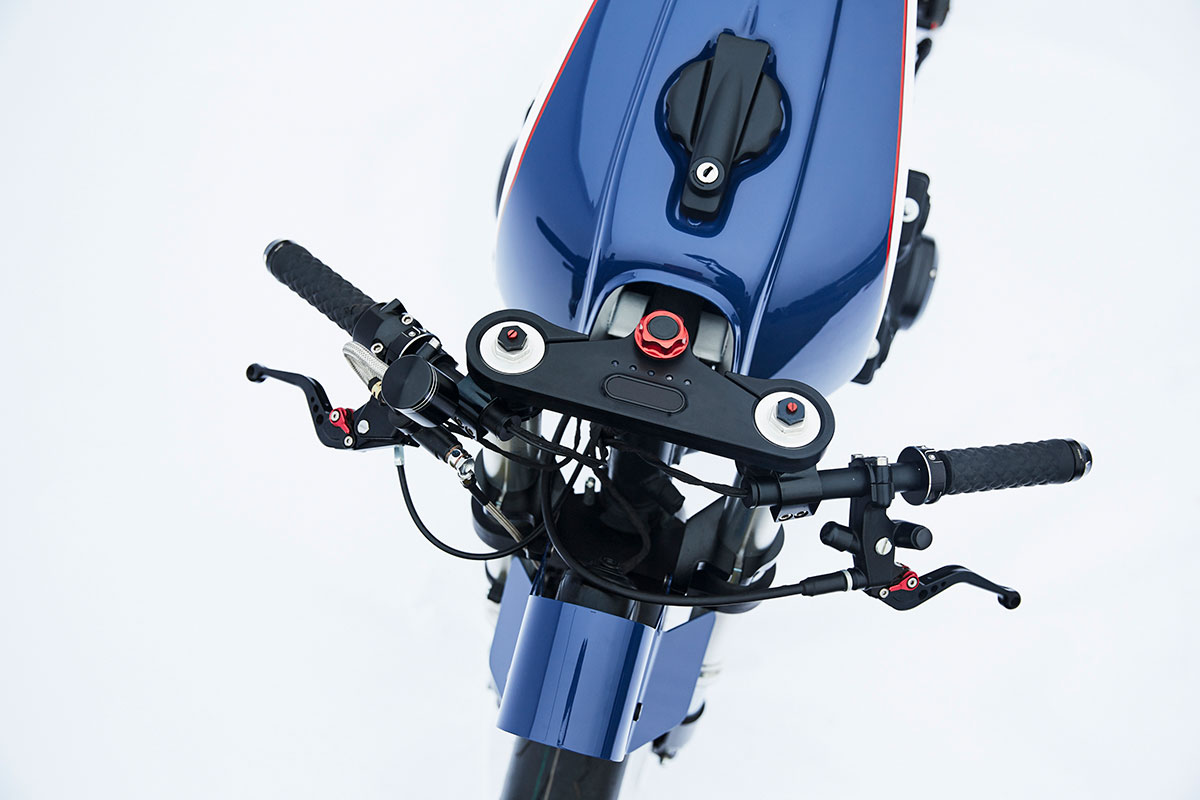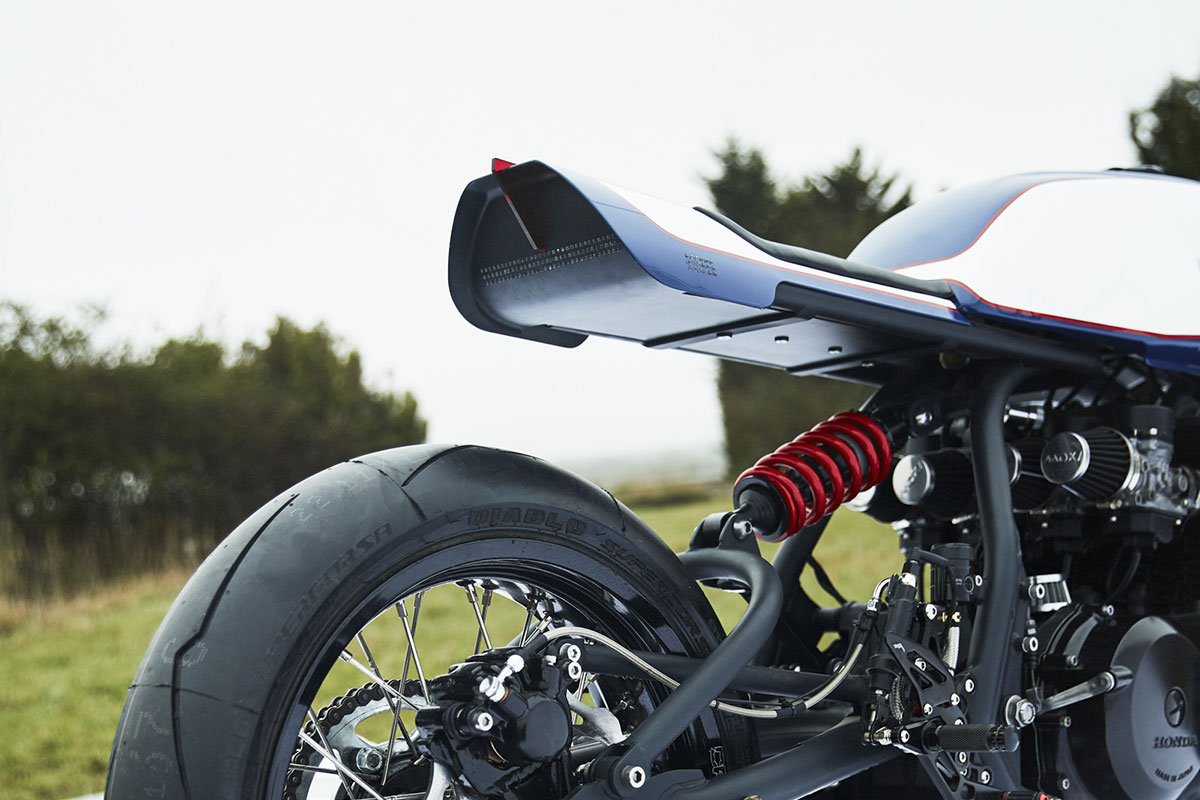 Tristan's designed focused on improving the Bol d'Or's aesthetics. He was after sharp lines, streamlined proportions and plenty of negative space. To kick things off Jean-Phillipe concocted a custom suspension set up that would beef up the front end and slim down the rear.  The new forks are modern USD items from another Honda mounted using a set of machined clamps. In the rear is a completely custom set up that changes the suspension from a twin to a single shock configuration. Then to give the bike more of a vintage demeanour  Comstars were replaced with spoked rims.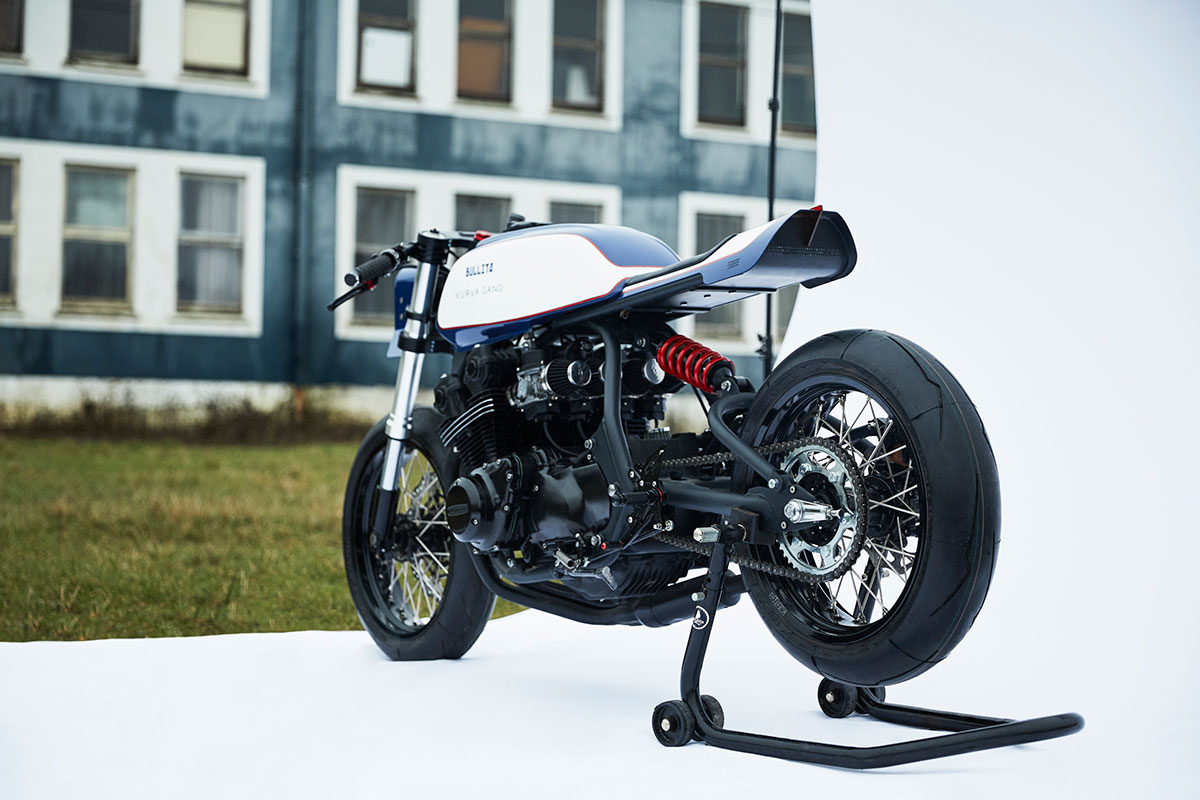 Jean-Phillipe tells us that the most challenging aspect of the build was balancing the new bodywork. He and Tristan wanted a perfectly straight line from the tank through to the end of the tail. Getting it right required 5 prototypes and many more hours of work than they'd planned. When a solution was agreed on the parts were laser cut from alloy sheet which Jean-Phillipe bent and welded together to form the finished pieces.
Lighting on the bike is just as unique as the bodywork that houses it. Up front are a pair of projector style lamps in their own custom made surround. The front indicators are Motogadget bar end units while the rear are a tidy arrays of LEDs drilled into the sides of the tail unit. The brake light is custom too using both a strip of integrated LEDs and a perspex fin that cuts into the peak of the tail.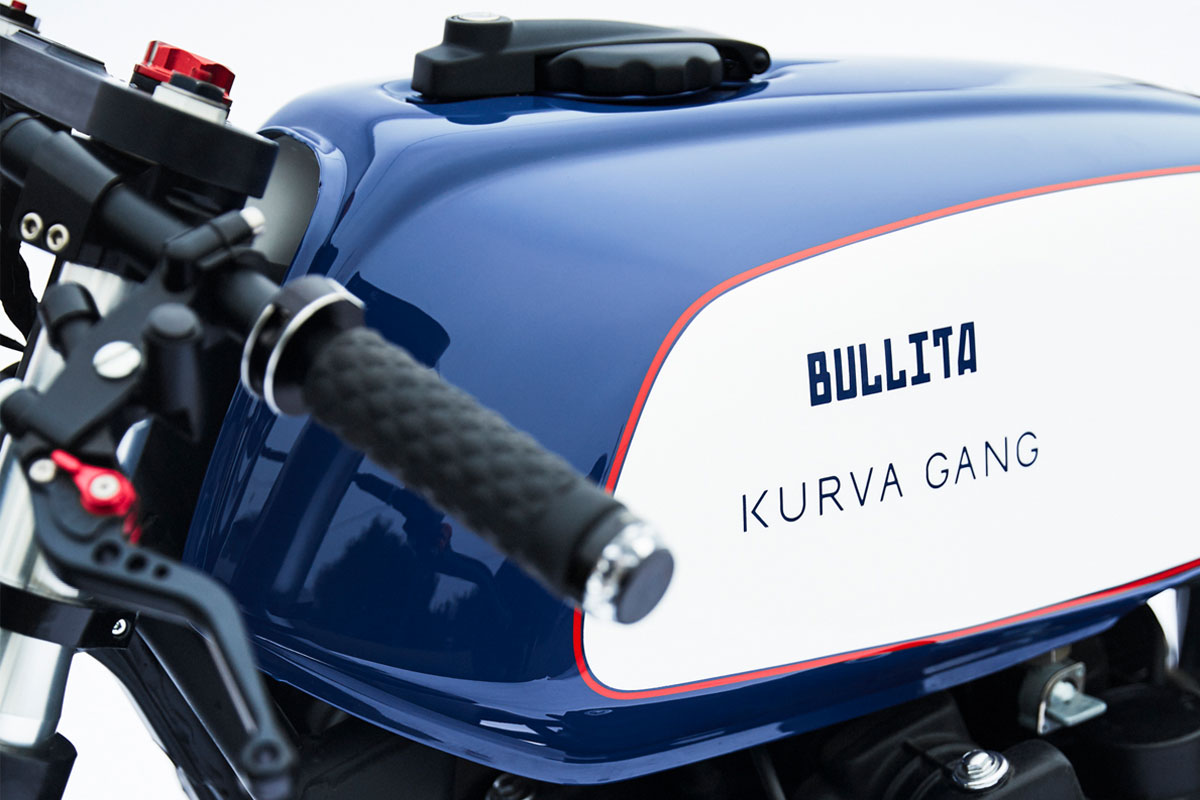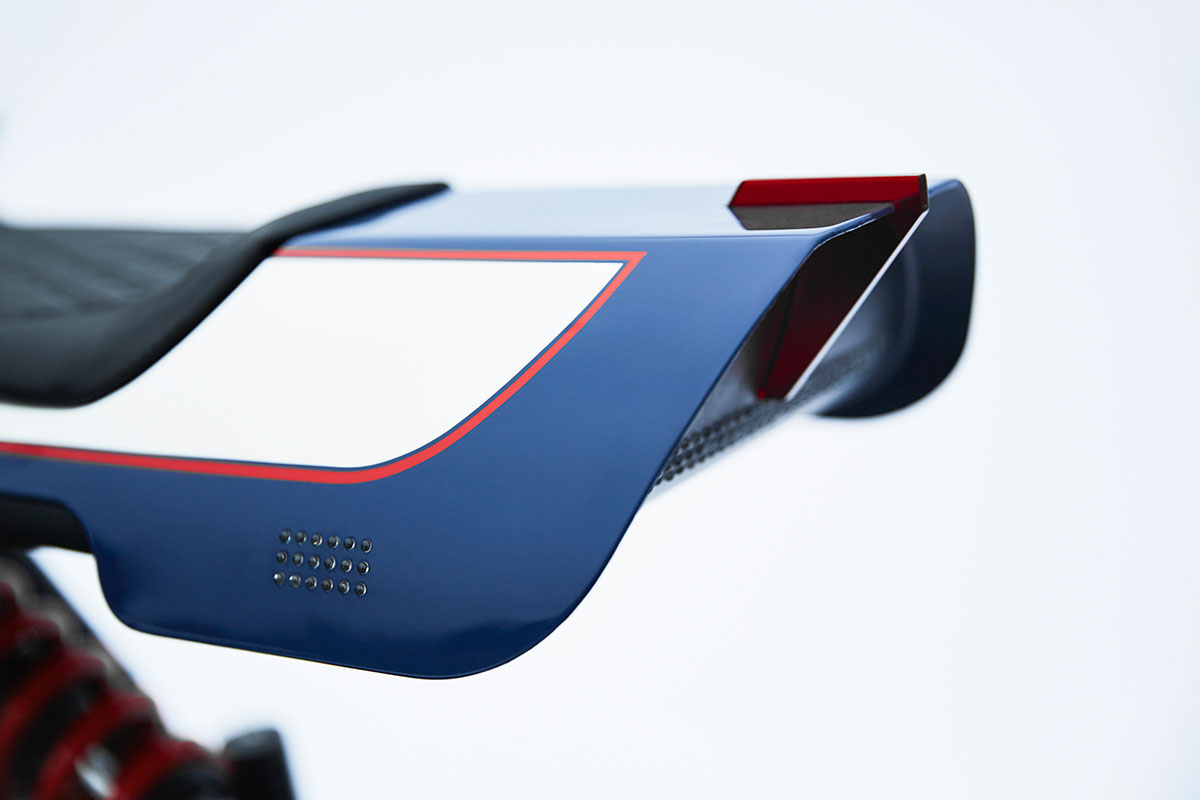 Motogadget also provided the bikes switches and the tiny speedo sitting in the top clamp. The riding position is suitably aggressive thanks to clip-on bars and aftermarket rearsets. As for power improvements, they're limited to freeing up the flow of gases and rejetting the carbs.
From doing doughnuts at Disney to building a CB750 Bol d'Or four banger, Jean-Phillipe has some great bike stories to tell. Hopefully, we'll be sharing more of them here soon.
Photography by David Marvier