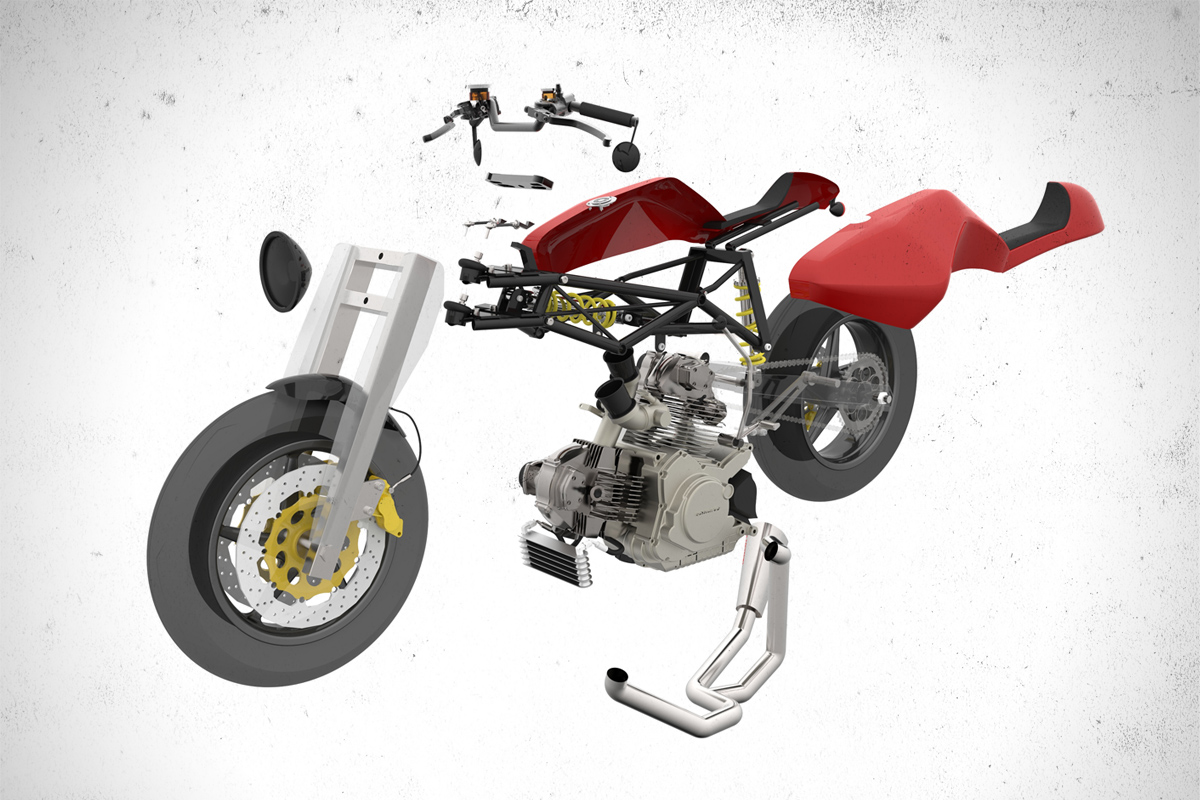 If you couldn't guess by his name and industrially-advanced mind Walter hails from Italy, more specifically the island of Lipari that sits off the north coast of Sicily. At the age of 13 with the help of his father Walter began using AutoCAD and quickly progressed to other 3D software platforms. After high school, he studied Industrial Design at Palermo University and this motorcycle formed part of his thesis under the watchful eye of his supervisor, architect Fabrizio Avella.
"The title of my thesis was 'Modelling Techniques for Motorcycle Design'. It consisted of the design, presentation, and building of a motorcycle conceived by myself and I called it 'Valchiria'." says Walter. "I've had a great passion for motorbikes since I was very young. On my island, there weren't many motorbikes but when one would speed past I would close my eyes and dream for a moment. Motorcycles had to be in my life! There wasn't a big passion for bikes in my family, but my parents allowed me to study and develop my dream."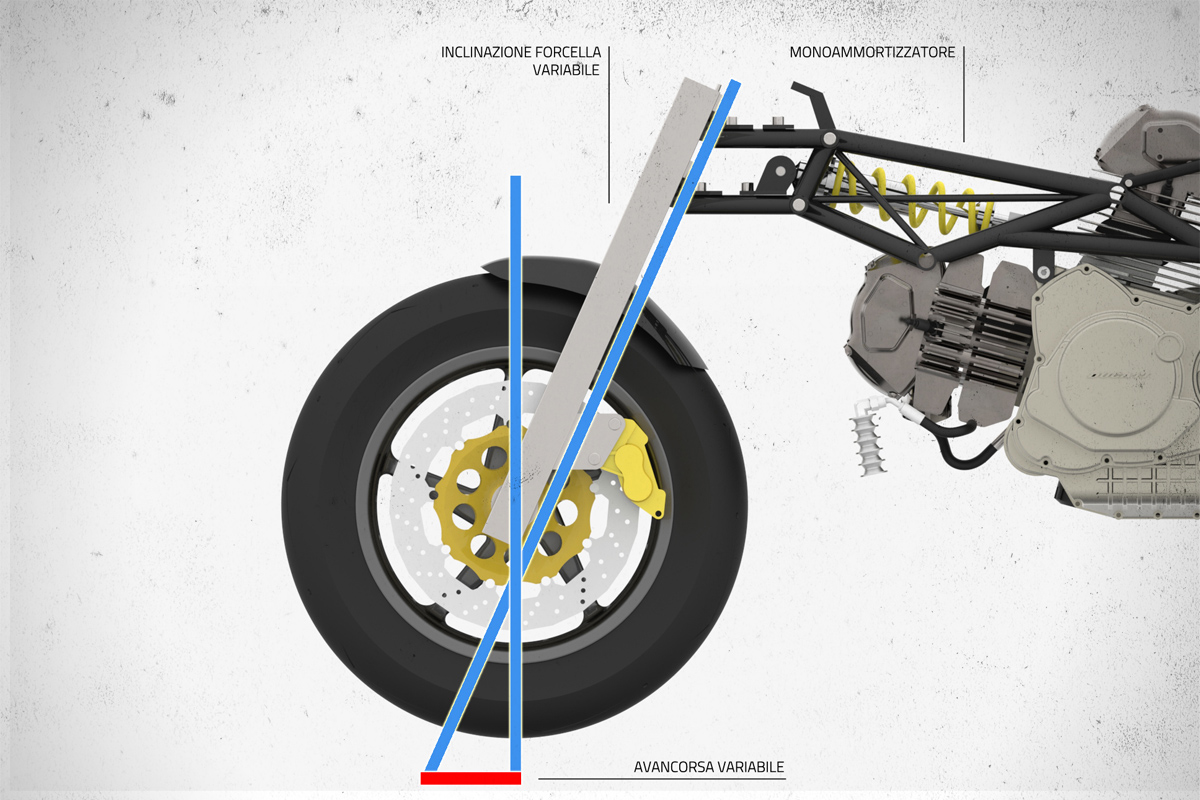 Walter started with just a swingarm and an engine – a 600cc Ducati L-Twin. From there everything was mapped out in 3D before he meticulously cut each piece of the frame and welded them together himself in a jig. The rear suspension utilizes a standard mono shock setup but it's up front where Walter's thesis really kicks into overdrive. You may recognize the parallelogram suspension system – a rigid fork set up with a mono shock positioned under the fuel tank to provide the damping. This system has been used before in motorcycle design, but where Walter's bike differs is that you can use the modularity of his system to radically alter the bike's trail, steering angle and wheelbase geometry.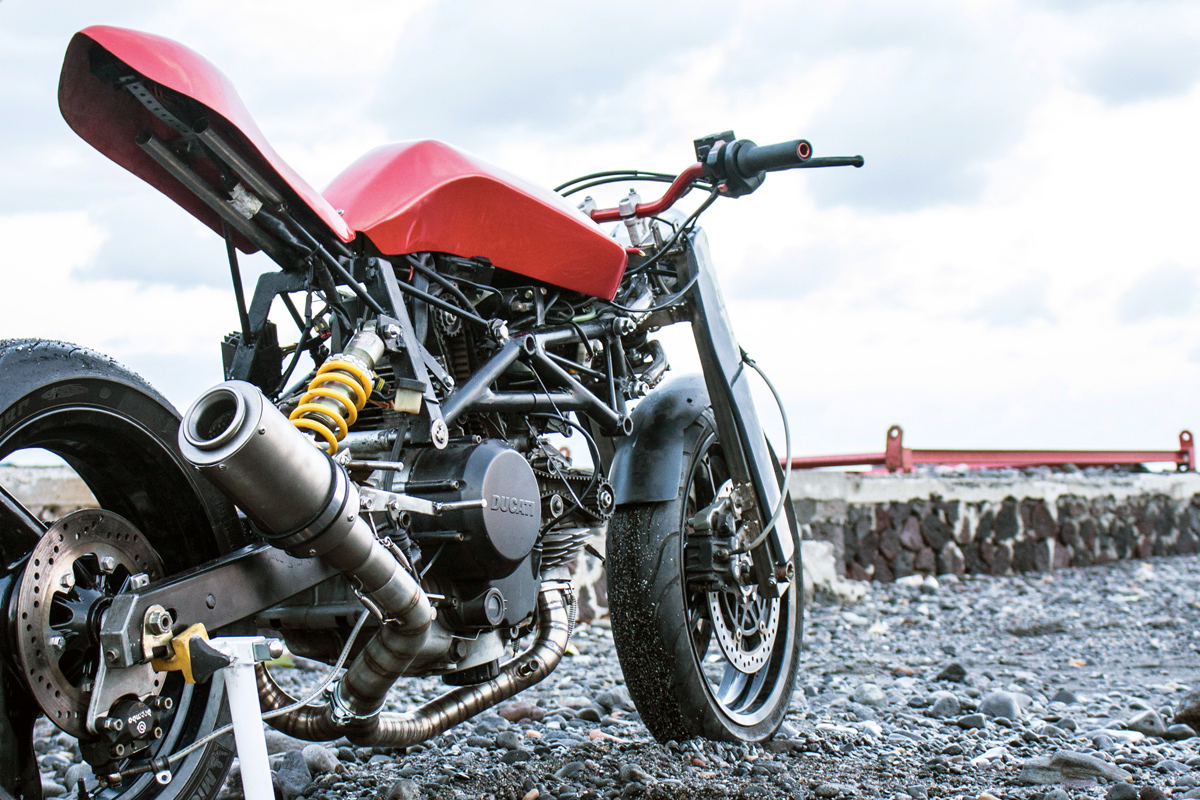 Walter's thesis suggests that a manufacturer could use one frame and suspension setup for more than one type of motorcycle – so a tightly proportioned, quick turning sports bike or cafe racer could be converted into a raked out cruiser-style motorcycle just by altering the front suspension settings. Similar parallelogram suspensions have been used in the past by designers like Claude Fior and John Britten with the rigidity and lightness of the fork setup being taken advantage of, along with the aerodynamic options it offers. Walter says the system is very stable and enjoyable despite the "strange" riding sensation, which is possibly due to the fact that the bike doesn't dive under braking.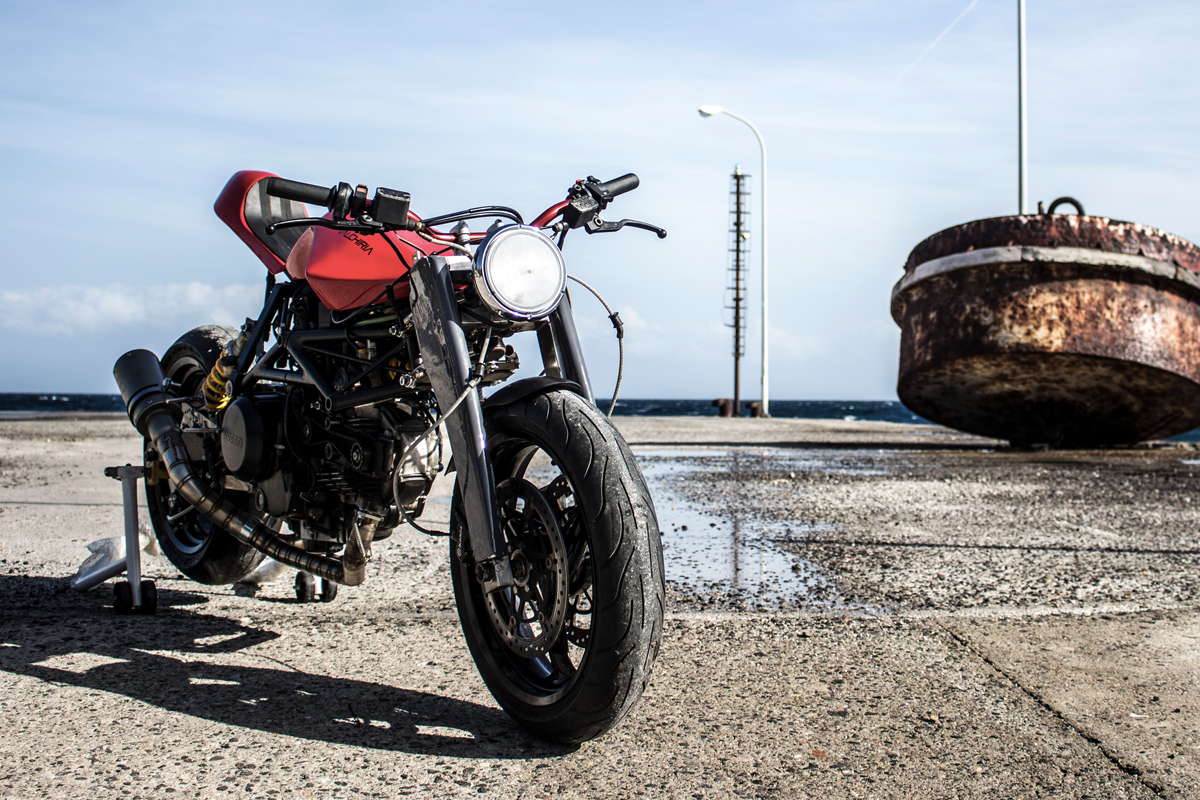 "The Valchiria was inspired by cafe racer style, but at the same time, it is modern with fluent, clean lines. It has very interesting lines and the fairings are of course interchangeable, depending on the model or style that could be determined at the factory stage of production."
Another stroke of genius is that Walter designed the frame to accommodate more than one engine. Apparently, the 800cc air-cooled lump from the Ducati Scrambler will also slot right in, giving the bike a bit of a performance upgrade. One of the very few parts not fabricated by Walter himself is the Silmotor International exhaust system, which was added to give the 600cc Ducati engine a little more pep.
"The bike is aimed at an audience who aren't in search of extreme performance but an enjoyable motorcycle to drive." Walter explains. "A factory with this system could realize from a single base a whole range of models: naked, street fighter, custom, touring or sport. The bike is also intended to be light, about 140-150kg."
23 years old and he's already going full John Britten! We can only Imagine the kind of things Walter will achieve over the next ten years.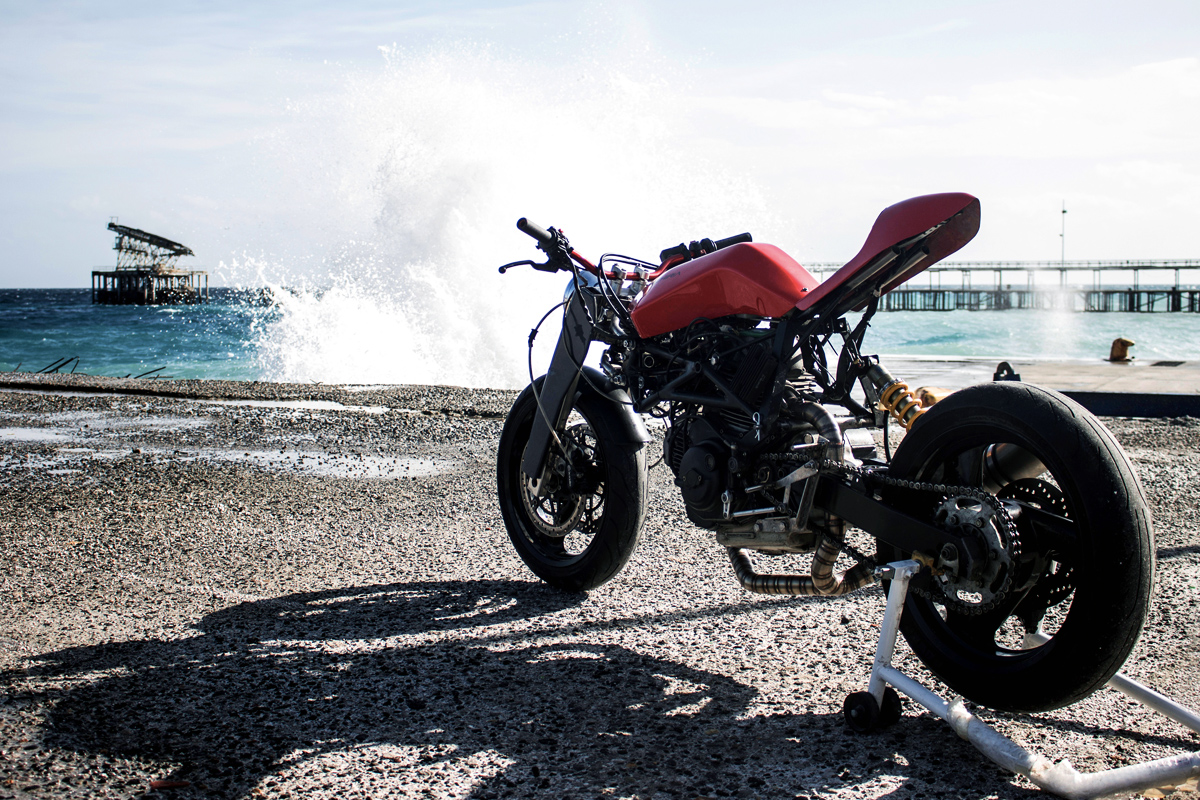 Do you remember what you were doing when you were 23? It was only a few years ago for me, around the time I got my first motorcycle and I was only just starting to understand how carburettors worked. I was having a few issues with my bike and when I fixed something or made an improvement to the old girl I felt pretty clever. Now I'm sitting here comparing what I was doing then to what Walter Castrogiovanni is doing at 23 and feeling somewhat dejected. The very, very interesting creation you see here was designed and built from nothing more than an engine, a swingarm and a pile of steel by Mr Castrogiovanni himself.