Another gem from the Verona Motor Bike Expo is the stunning "Martinez", a Ducati 749 "Cafe Racer with Attitude" from South Garage Motorcycles in Southern Italy. This is a real old school styling meets modern technology custom that looks as aggressive as it performs.
Based around the somewhat controversial Ducati 749 (those headlights certainly raised some eyebrows) the Martinez is a complete revision of the Ducatis original superbike design. Gone are the fairings, twin headlights and under-tail exhausts to create a naked, Cafe Racer style custom, stripped bare and finished with a splash of retro-cool.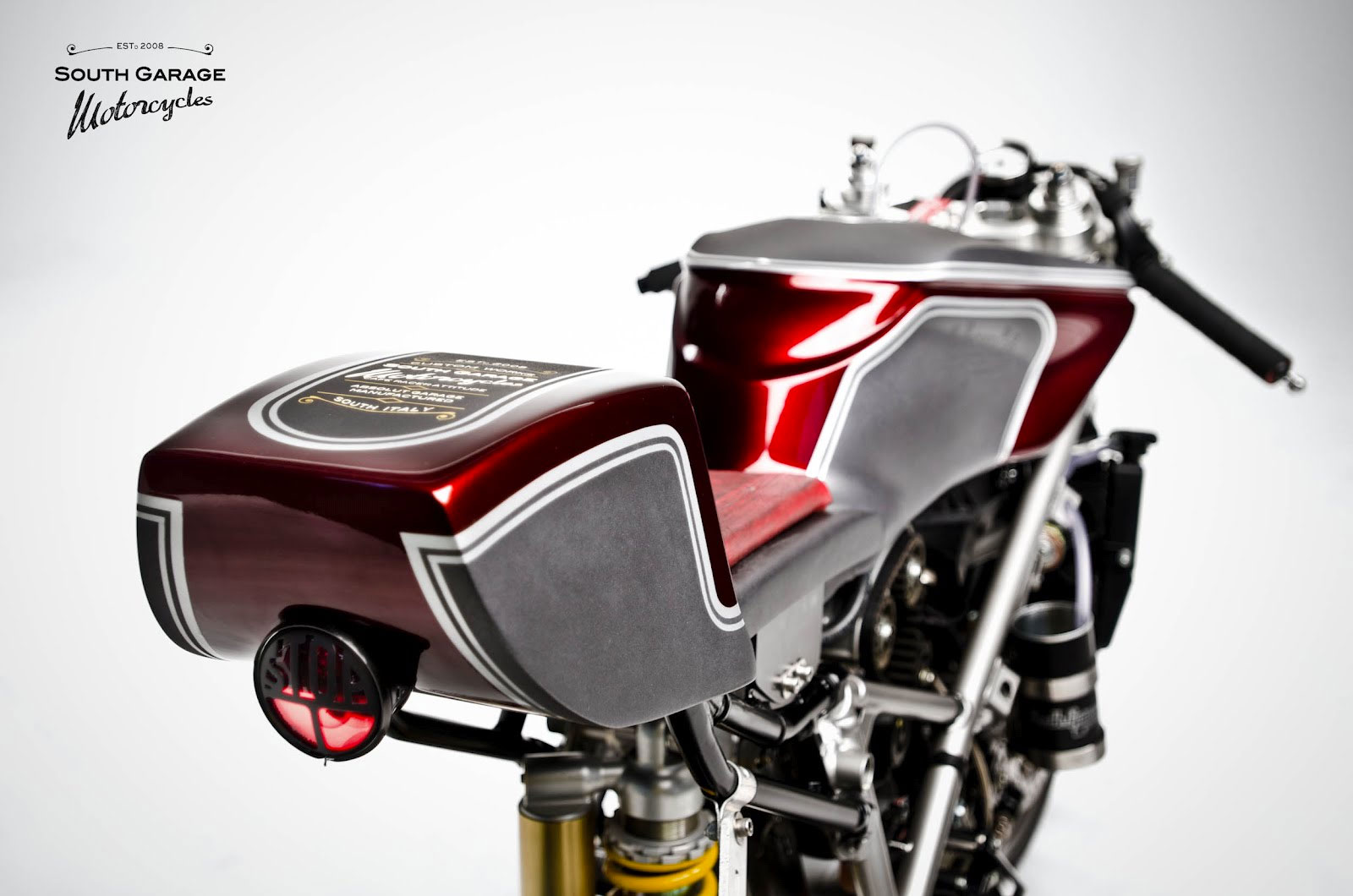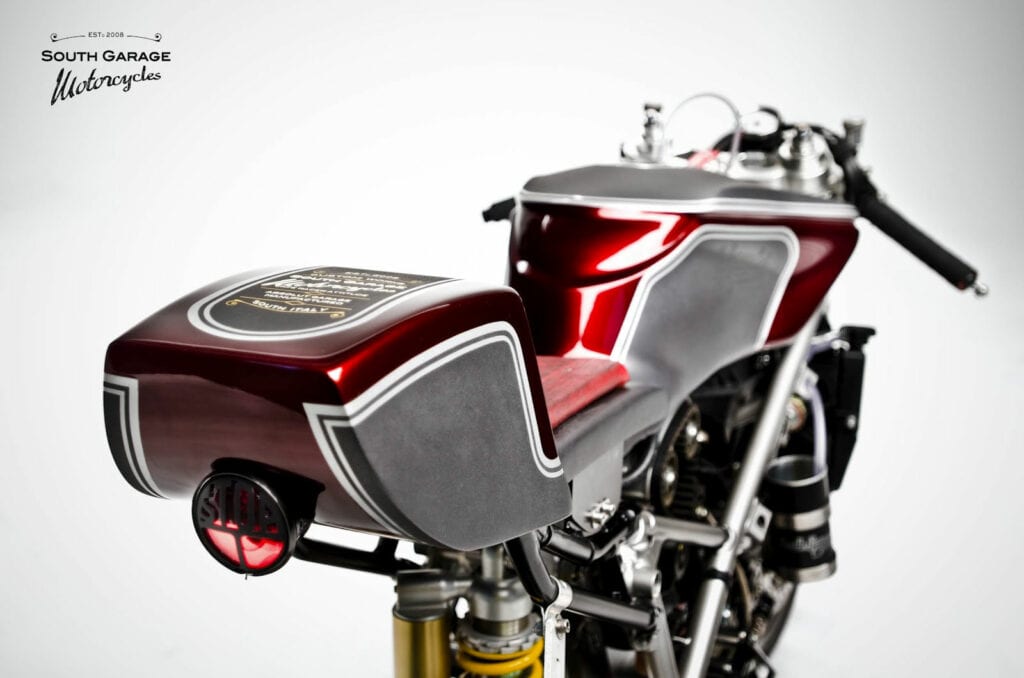 My favourite feature of the bike is easily the paintwork which was completed by Ivan Design and has a distinctly retro look. The old school hand-rendered lettering and deep, rich red against the flat grey and silver of the body and framework is an impressive and original touch. Other touches that really make this custom motorcycle a winner are the leather-wrapped grips and leathers, the minimalistic bates style headlight bolted straight to the neck of the frame, the exposed belts and drives and that retro "STOP" light which I have to say, I have hated on almost every other custom motorcycle I've seen it used on before.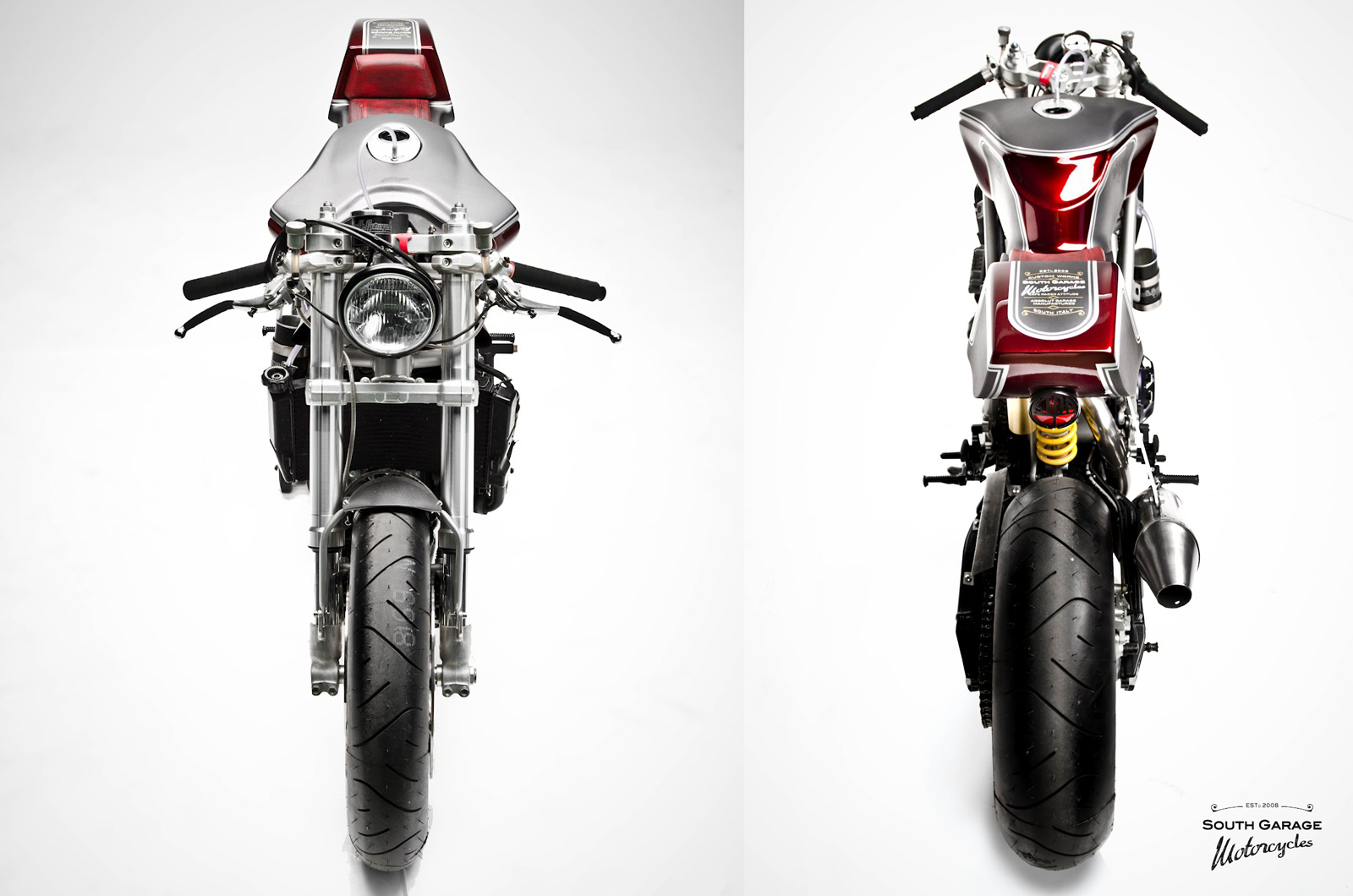 The focus of the build was to create a better-looking bike out of the Ducati 749 donor. A Cafe Racer style was decided on and everything was done to keep the bike as clean as possible and to drop excess weight. The 110bhp Ducati L-twin
guarantees
 the Martinez will be a real performer out on the street especially with even less weight to carry.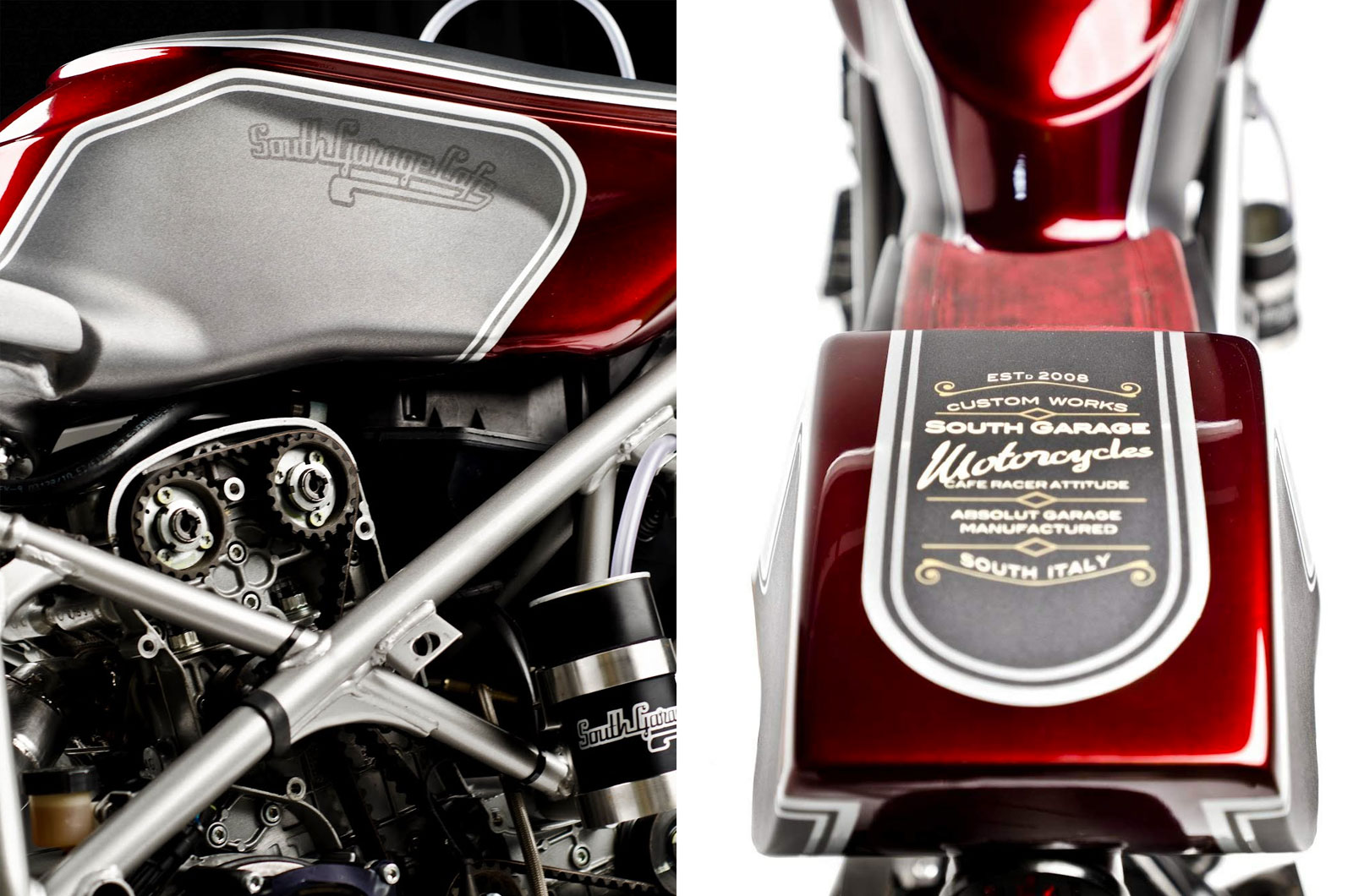 South Garage Motorcycles are quickly becoming recognised for their custom work with custom Ducati based Cafe Racers; their custom '71 Ducati RT 450 "Old Speed" (see below) took out the best Cafe Racer custom at the Glemseck 2011: cafe racer sprints. To see more of their amazing work check out the South Garage Motorcycles Blog.