The crew at Return of the Cafe Racers have collectively been writing, riding and mulling over cafe racers for decades. And while we're not master builders we know a thing or two about putting together a kickass custom motorcycle. Recently we published a list of the 10 essential ingredients of a cafe racer. This article spoke about the best modifications to perform when you set out to build a cafe racer of your very own. Well, there's a flip side to that story. For every great decision you make there's an equally terrible one lurking in the back of your skull. So with bellies full of beer and hearts full of hubris, we're bringing you a handy list of 10 mistakes to avoid when building a cafe racer.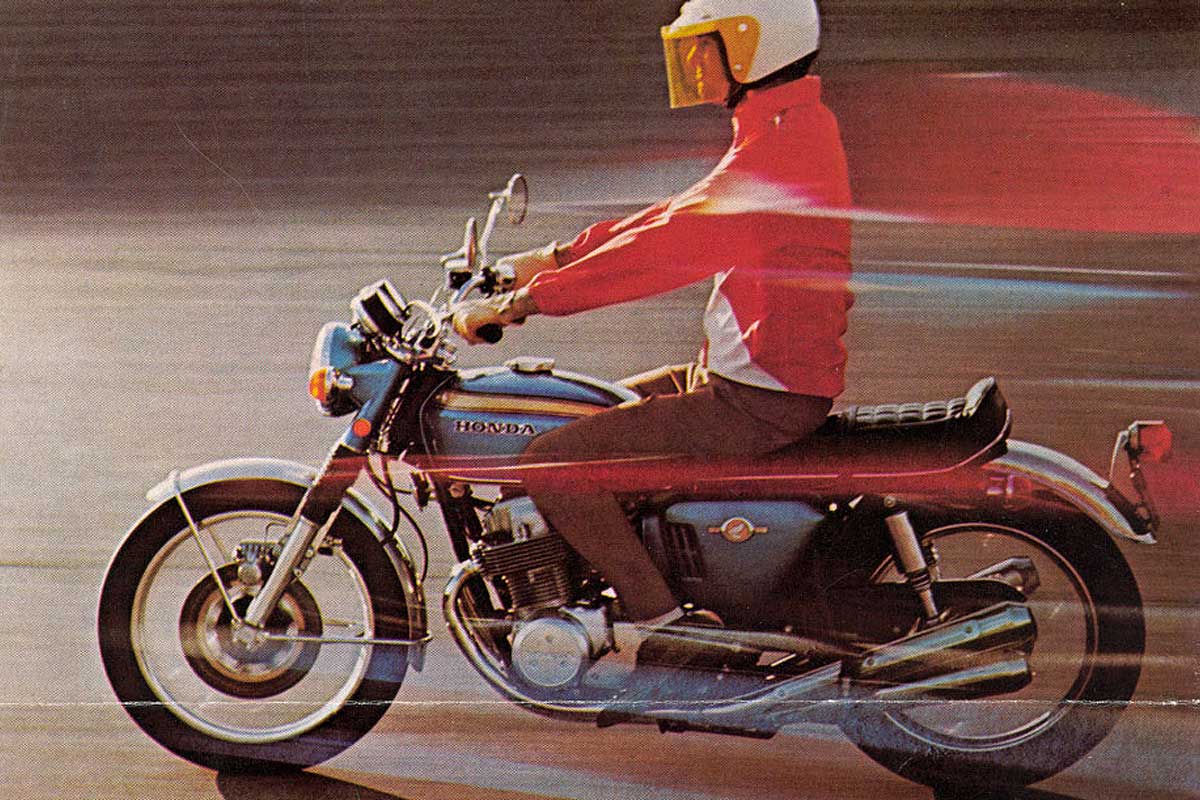 1) Picking the wrong donor bike
Find a motorcycle that you enjoy riding in its standard form. When you set out to build a cafe racer ignoring this is one of the biggest mistakes you can make. If you think a CB750 has as much personality as a middle-aged accountant, it's not going to be better after pouring thousands of bucks into it. It's still going to be a bike that only mildly excited you in the first place. Make sure your donor motorcycle puts a big wide smile on your mug before you even get started. That way it'll only get better as you embark on this bike building journey.
Do your research. Hop on forums and read everything you can about what you're eyeing off. EVERYTHING. The good and the bad. Look at the availability of parts. As an example take a look at what poor CX500 owners are doing. We've read about engines being swapped because they couldn't source new piston circlips. On the flip side, there's a reason why there are so many Yamaha XS650 customs kicking about. There are parts everywhere. And be sure to consider reliability and the age of the bike. Older almost always means more work..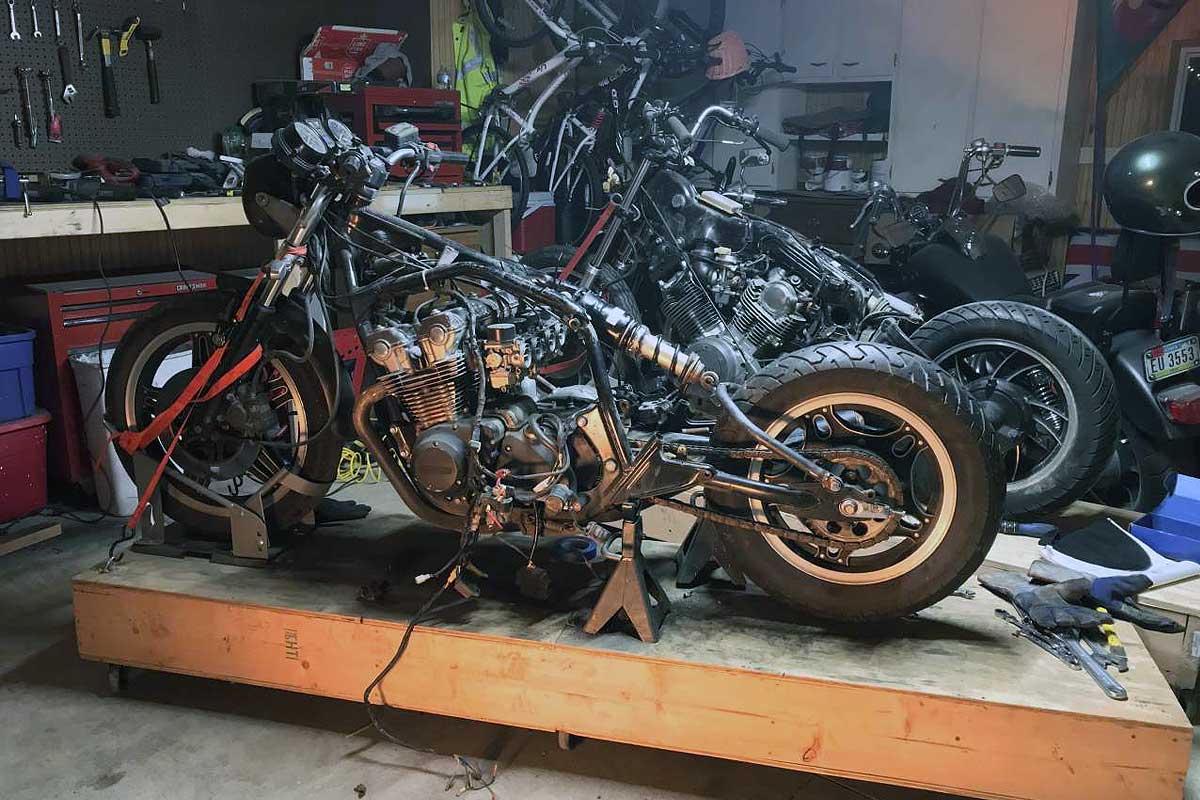 2) Buying a non-runner
Give any non-running bike the stink eye. Add up how much it will cost to get on the road. And budget for it. Honestly and thoroughly. That barn-find isolastic Norton might seem like a bargain. But it's probably not. Hell, any motorcycle in rough condition can cost a fortune to just get rolling. Rubber, pads, discs, shoes, springs and all the various accouterments can add up to be a very regrettable purchase.
And don't underestimate the work it'll require. Maybe you're a genius who farts wiring looms and poops valve trains. But if something is smoking that shouldn't smoke, rattling that shouldn't rattle or not going when it should be going assume it's busted and budget accordingly. Statements from a seller like 'just needs a carb tune', 'only needs a $5 part to run' or 'just a prayer to the god of poor decisions' should never be trusted.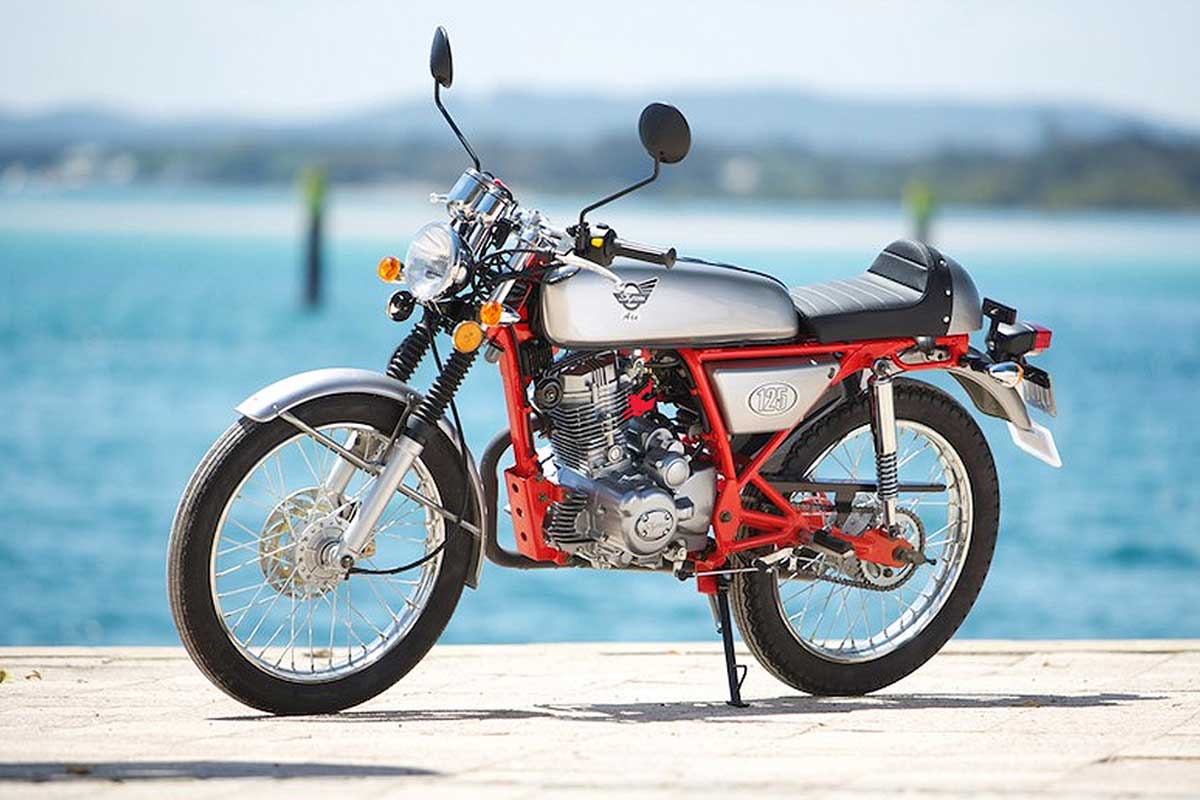 3) Choosing a cheap donor bike
Consider the amount of money you'll be putting into your cafe racer project. You might have to eat Mee Goreng packet noodles for years and skip radiation therapy to afford that Motogadget M-Unit. But there's no point sacrificing all your cash to plug it into a cheap little 125 or 250 that'll rattle itself apart as you struggle to keep up with a cyclist.
A cheap motorcycle wrapped in $5,000 worth of parts is truly proof that you can roll a turd in glitter. Save a little more, haggle a little harder and get something that's worthy of your time and effort. It'll be worth it when you start forking out your hard-earned for parts. Speaking of which…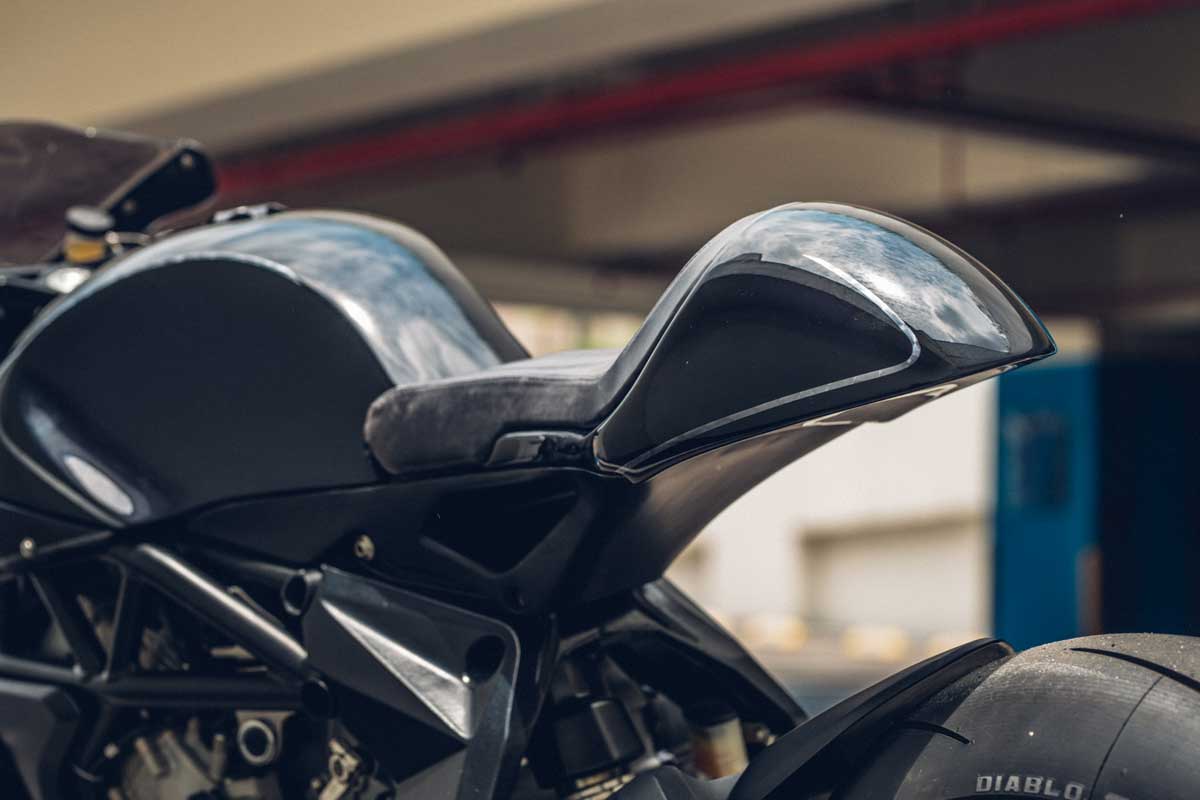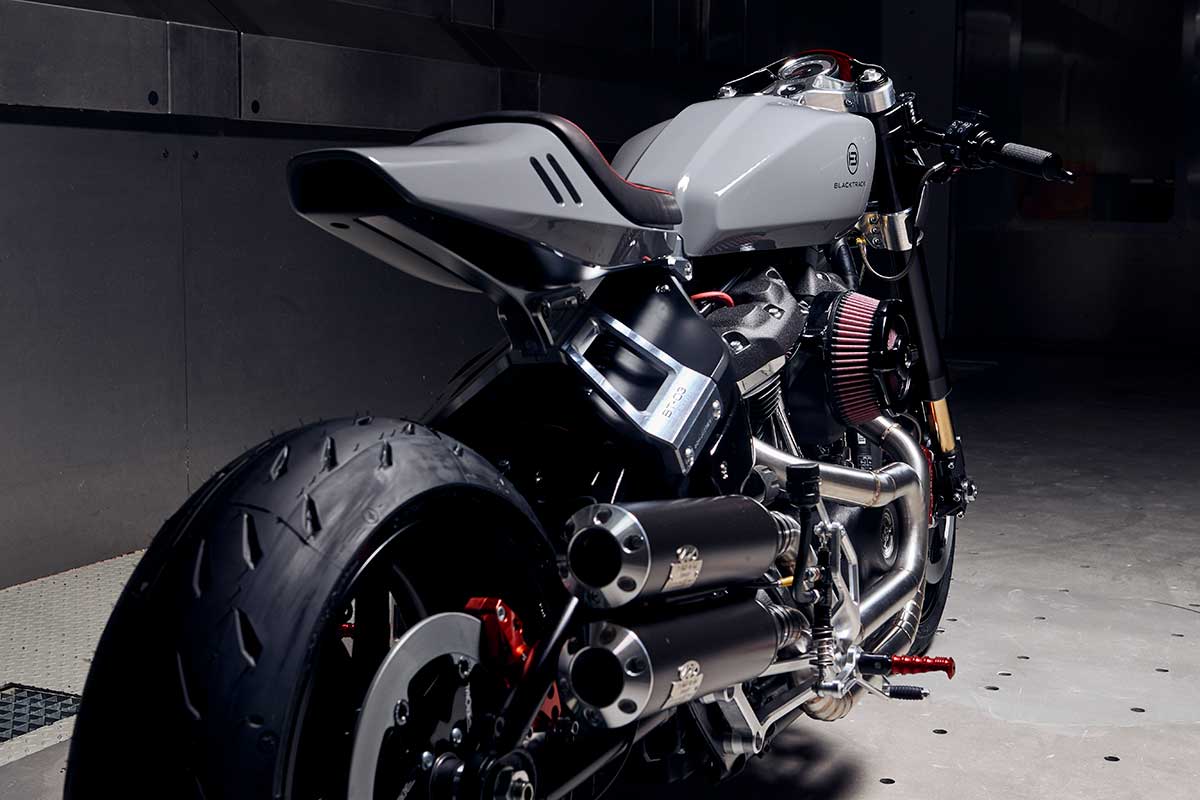 4) Buying off the shelf, "bolt-on" parts
Some aftermarket parts are so universal they will actually detract from a build. I'm looking at you, Nitroheads ducktail seat. Sure, they're easy to buy and simple to fit – but we've all seen it thousands of times before. And there are other reasons to look for something a little more special; ordering parts from a generic online retailer has you missing a chance for a sweet one-off piece.
There are always local fabricators that can make a part to spec that will be better built, better suited and sometimes better priced. Give them your money instead. You'll help kick along the local custom scene, build useful contacts and learn more about what has gone into your ride. Hell, we've even got a handy guide to help you find a local custom shop here on our website.
There are limits, of course. You're not going to make your own speedo or your own CDI. But if you can and want to, then go ahead. Weirdo.
---
5) Using cheap exhausts
Please don't. Just don't. I know the eBay Super action GTRX GPRR exhaust costs bugger-all, but there's a reason for that. If it has packing it'll blow out. If it doesn't have packing, then f#@k you on behalf of your entire neighborhood. Trust us, it'll sound terrible. And it's not helping the performance of your bike either.
Sheer volume does not make a great exhaust. A proper muffler is calculated for flow and backpressure as well as having a nice even warm tone. There are entire books written about the science of exhaust design. And nowhere in them does it say pipes should be so loud it makes your brain leak out your ears. Go with reputable brands and seek out knowledgable advice when you set out to build a cafe racer. You can still get great sound out of a pipe that will also increase the performance of your motorcycle.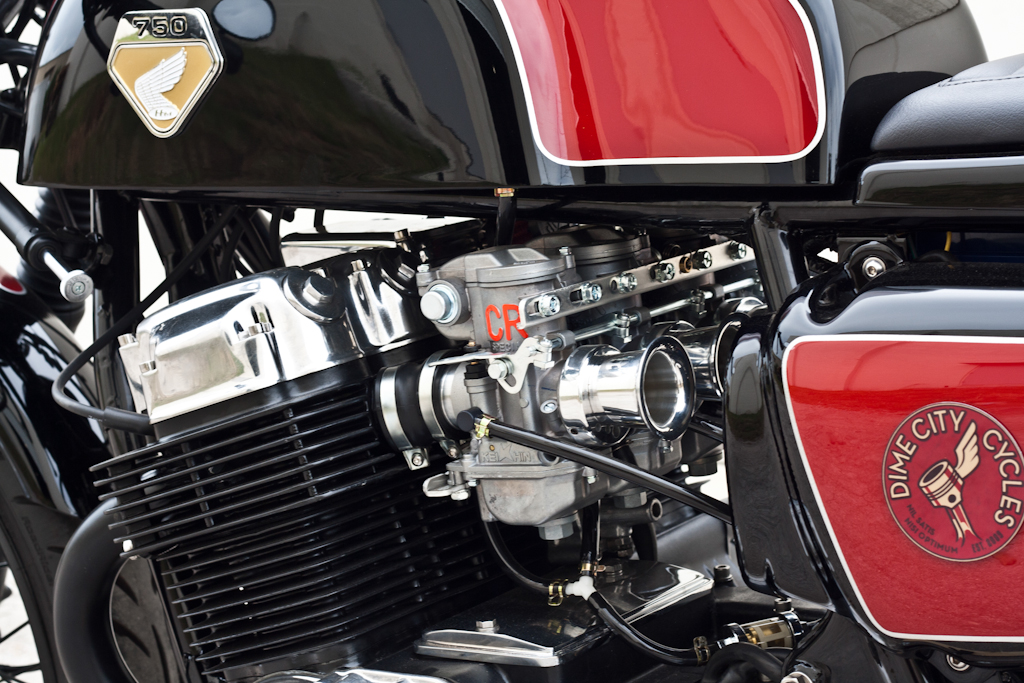 6) Keeping CV carbs
I know, I know. A bank of flat slide carbs costs more than the GDP of Mozambique. But if you can swing it, purchasing a new set of carbs will be the best thing you can do for your old bike.
That's because the standard CV carburetors on your bike are rubbish. Don't get me wrong – they're bloody clever things that are both complicated and reliable. And they do an incredible job of keeping your bike sucking air and fuel in a very efficient, very effective manner. That is, however only when you're running the standard airbox arrangement. Huge teams of very clever, very boring people have designed the entire system to work in harmony with these carbs. That's the airbox, exhaust system – everything. As soon as you mess with the exhaust or airbox the genius of the CVs is lost. You'll spend a lifetime tuning them for, at best, a result close to base level. If you want big gains and fewer headaches fork out for a newer set of carbs.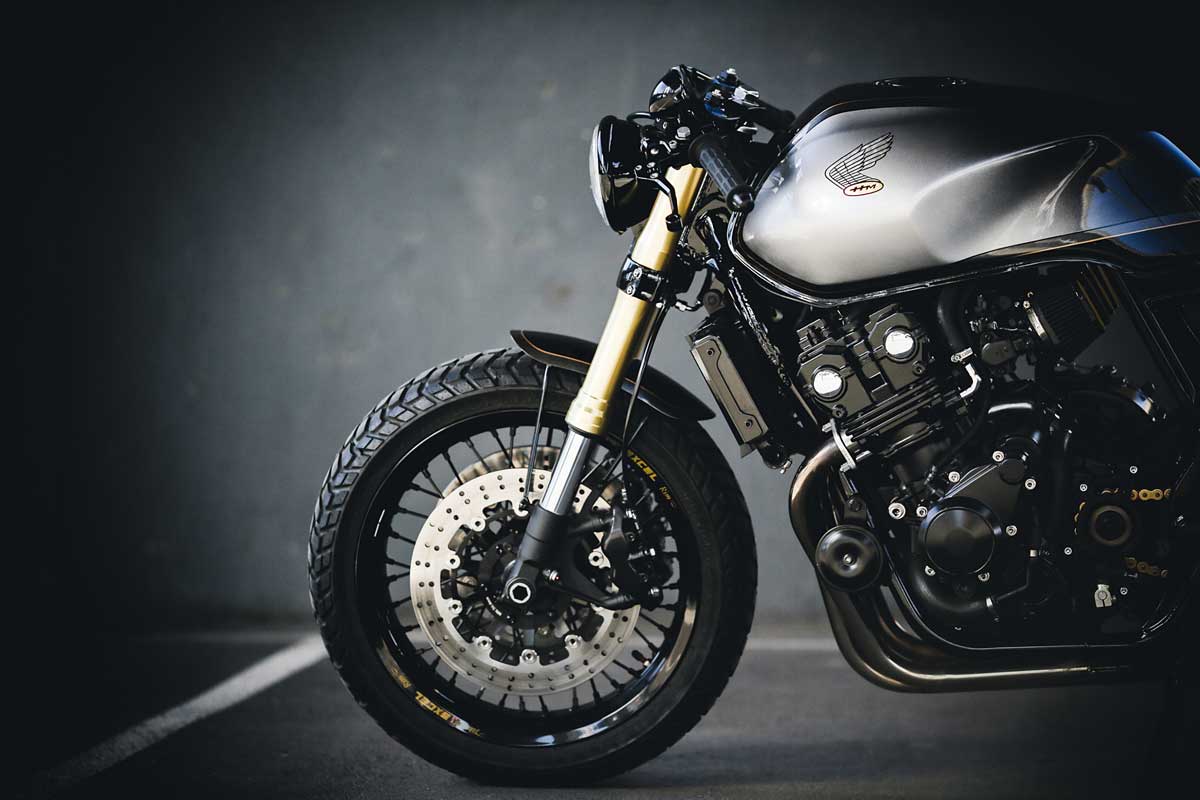 7) Neglecting your motorcycle's handling
Before you decide to tip your child's college fund into Wossner pistons and Carrillo rods to make your bike haul ass, consider your suspension. Speak to anyone who has been around bikes for any period of time and ask what the best mod they did was. They will tell you it was the suspension.
A properly set up motorcycle is far more important than the engine alone. It's safer, more comfortable and, ultimately, quicker. Some quality springs, emulators, and adjustable rear suspension will hurl you quicker around a set of corners than a hand-grenade engine ever will.
And while we're here, don't skimp on quality rubber or brakes. Those retro tires might look fantastic, but nothing beats a good sticky set of hoops. I know some people say that they only ride around town and don't need modern compounds. Tell that to the surgeon when you've smashed your teeth on the ass end of a fast-breaking ute because your vintage-styled rubber failed to pull you up in time. Yes, those tires are as crap as everyone says they are.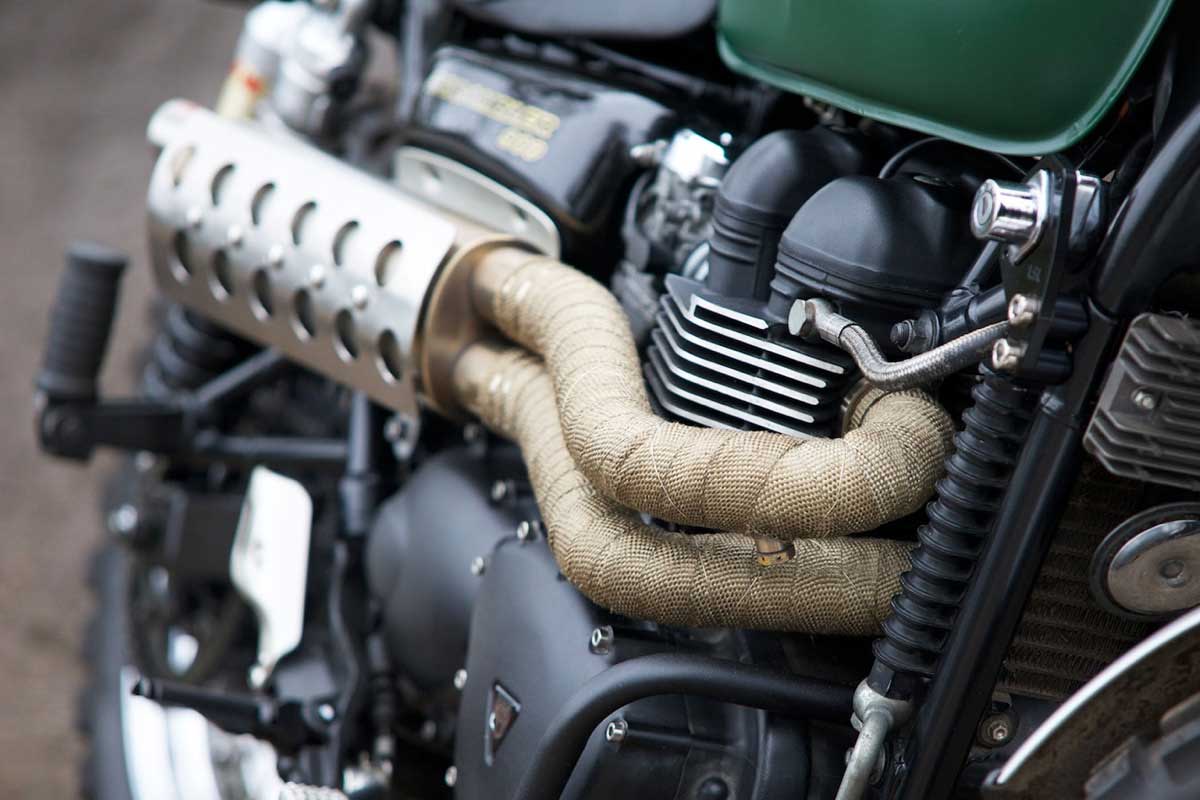 8) Exhaust header wrap
This is the most specific mistake you'll find on the list. This is just me sneaking in my own personal gripe past the editor. But it goes without saying that header wrap ranks up there with the rise of fascism as the worst thing to be heaped on the world of custom motorcycles in the last hundred years. Trust me when I say…
It will ruin your headers.   It will fade, fray and look awful.   It will not increase the performance of your motorcycle. 
---
9) Thinking you'll make your money back
Just because you've sunk $14,000 into your $6,000 dollar bike does not mean it is worth twenty large. It never was, it never will be. You're going to be building a cafe racer for your own satisfaction and to aesthetics that might only appeal to you. When it comes time to sell you can either part it out or take the hit on a huge loss. Even the pro builders know this. It is the way of the motorcycle world.
Accept the fact you'll take a whack to your back pocket, grimace, then do it all again.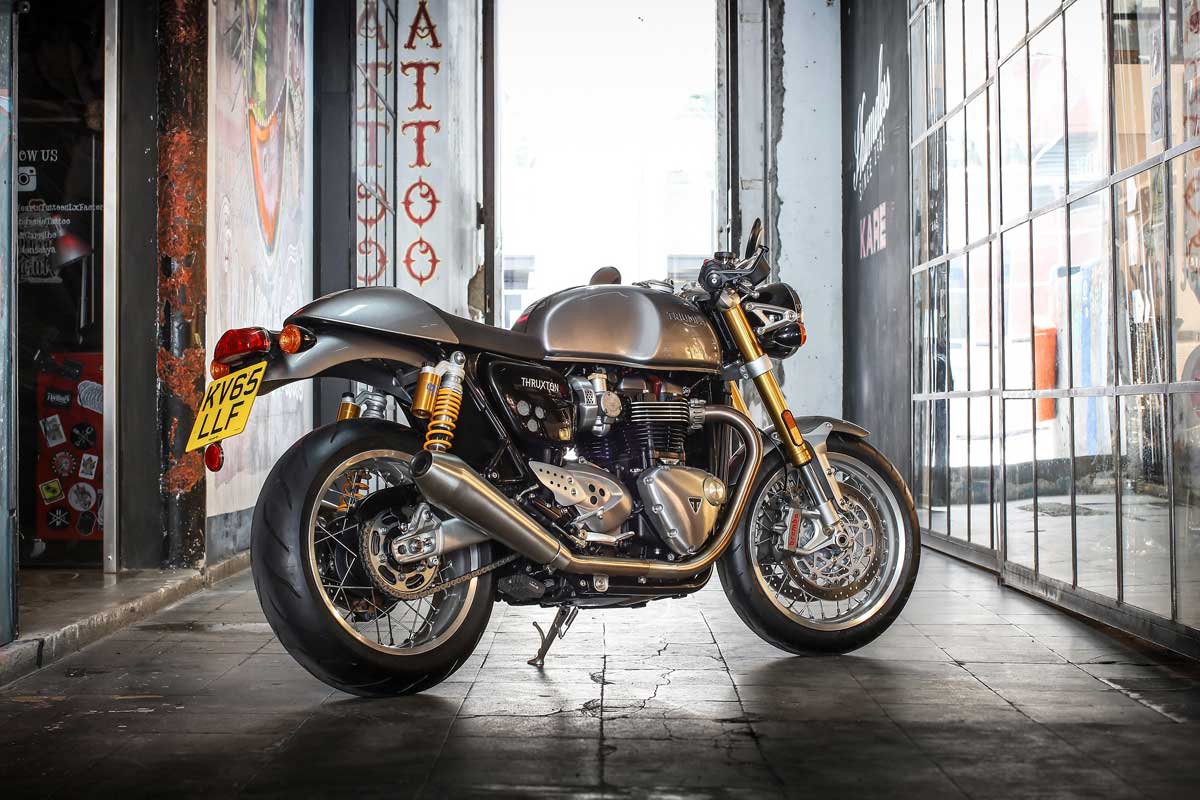 10. Deciding to build a cafe racer in the first place
Wait, what!?
Let's face it, a cafe racer might not be for you. In their purest form, they can't be toured on. You might get water squirted up your back from a lack of fenders, wrist pain from hunkered-down clipons or constant harassment from your local state's praetorian guard for modifications. If you live in the middle of Arizona a light, nimble bike might not be as good as a Harley Dad-Glide with bags, a flame-filled paint job and one of those stupid ¾ helmets. That'll be best for those long, straight interstates that make you wish you bought a Camry.
And lastly, check out what factory options are available. Building a cafe racer, hell, any old bike, can be a soul-crushing, difficult, expensive decision. One of the best things in life is knowing when to fold, accept defeat and go with the easy option. I'd rather ride my Thruxton than look at my Ariel Square Four. And maybe you're the same.
Story by Marlon Slack