"The most elaborate and beautiful K100 we have ever built"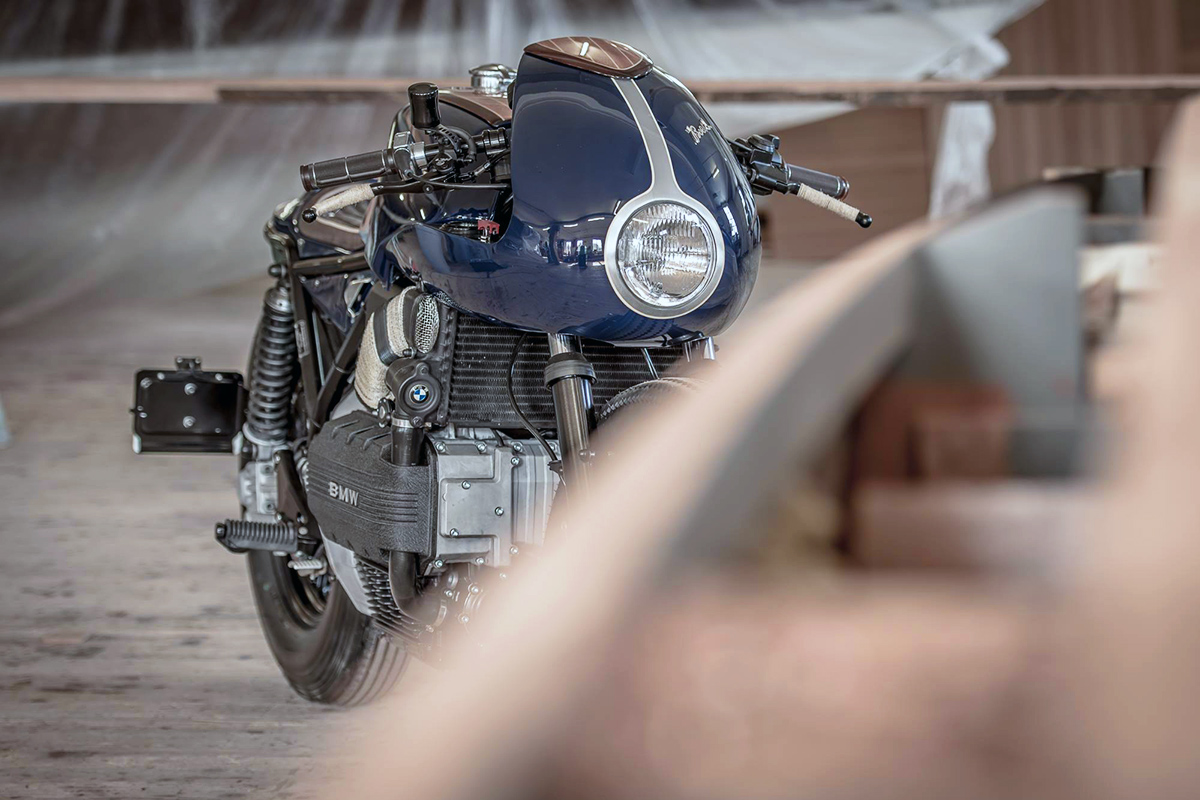 For this unique collaboration, VTR Customs ironically chose a late eighties example of BMW's first water-cooled motorcycle, the K100. To create the bikes new look they stripped away the factory bodywork and welded a new shorter subframe in place with an integrated LED taillight. Using aluminium sheet they hammered out a svelte seat pan and tail section, shaped to precisely match the lines of the frame. To give the bike a more streamlined stance a custom front fairing was also fabricated from alloy to encompass the bow of the bike.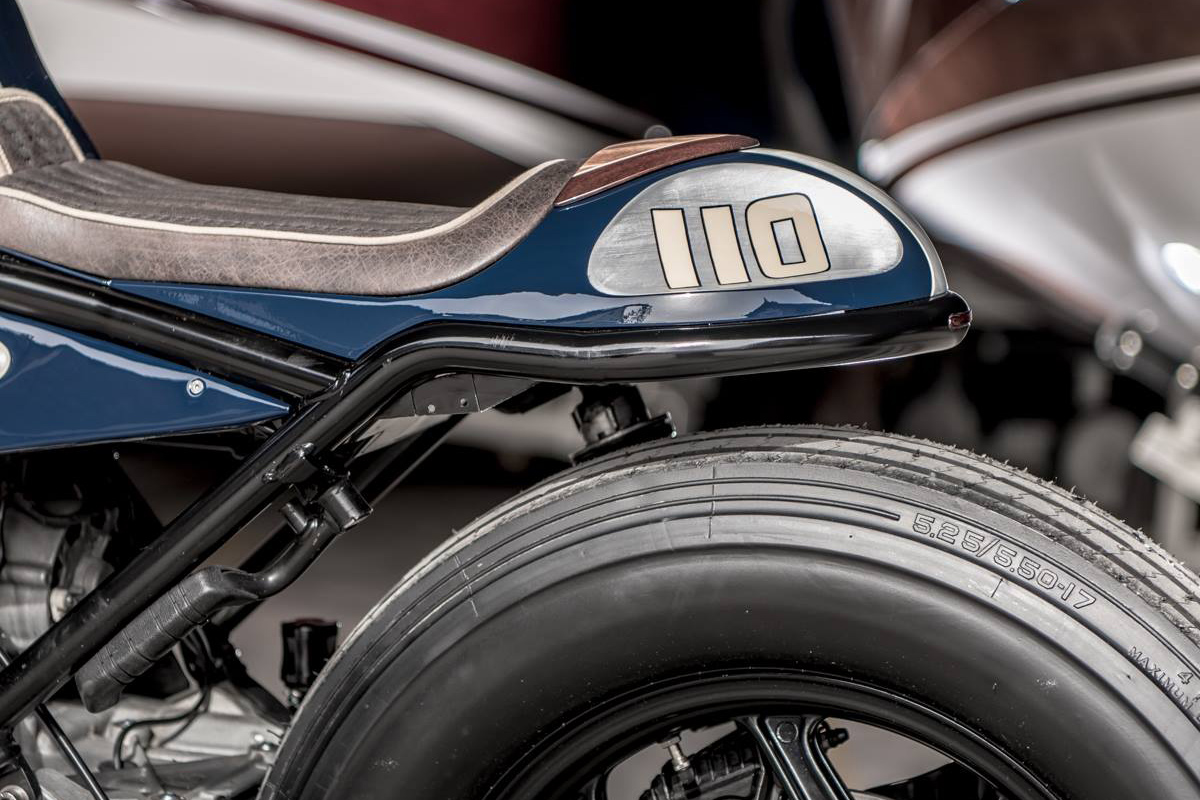 After giving the horizontal inline four a quick tune and exterior refresh it was fit with a UniT aftermarket exhaust to sharpen its performance. Clip on handlebars have been fit to the factory forks to clear the new fairing and a side mount number plate hangs off the driveshaft to keep the tail tidy. The rear of the frame has also been opened up by fabricating a set of slimline side panels.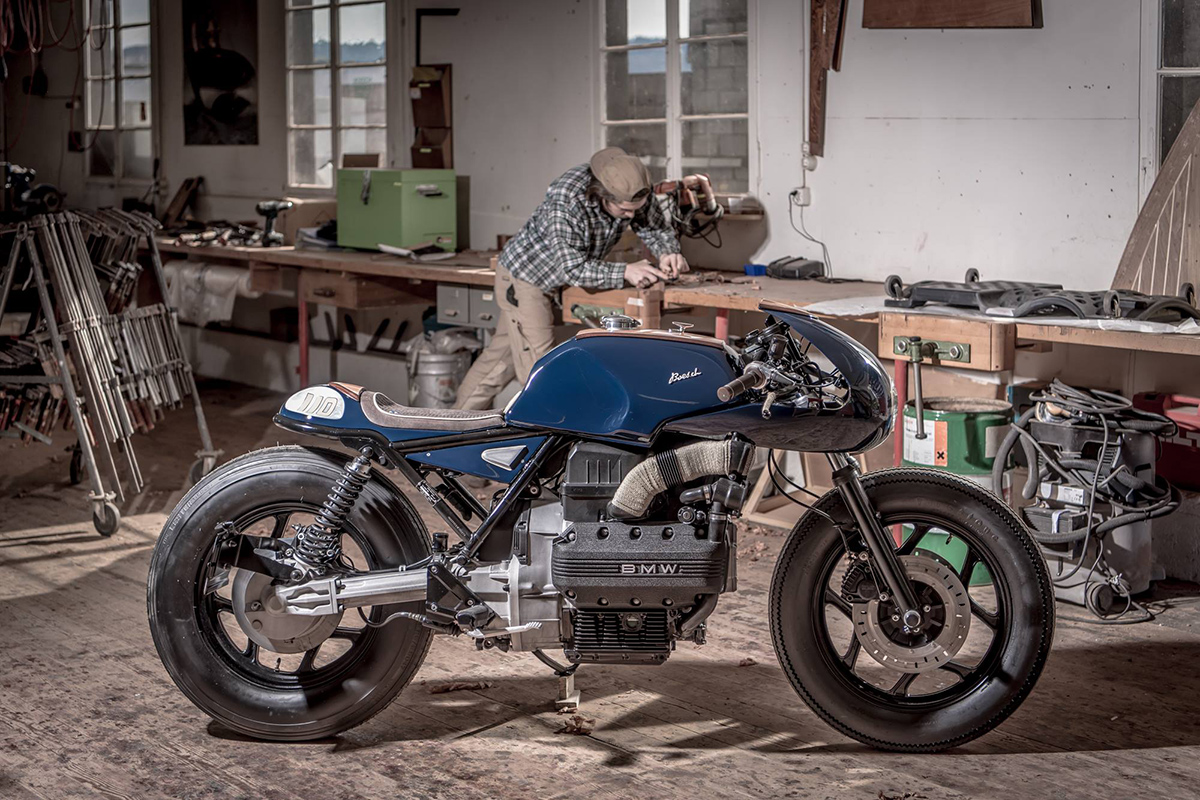 For nearly 100 years Boesch have been manufacturing powerboats using traditional boat making techniques. Along with their breathtaking boats providing the inspiration for this project, the Boesch team also took part in the creation of the K100. The common feature found on their vessels is the use of wood, in particular, mahogany. Using the same procedures employed during the construction of their boats, the Boesch team created special wood panelling that runs the length of the bike's spine.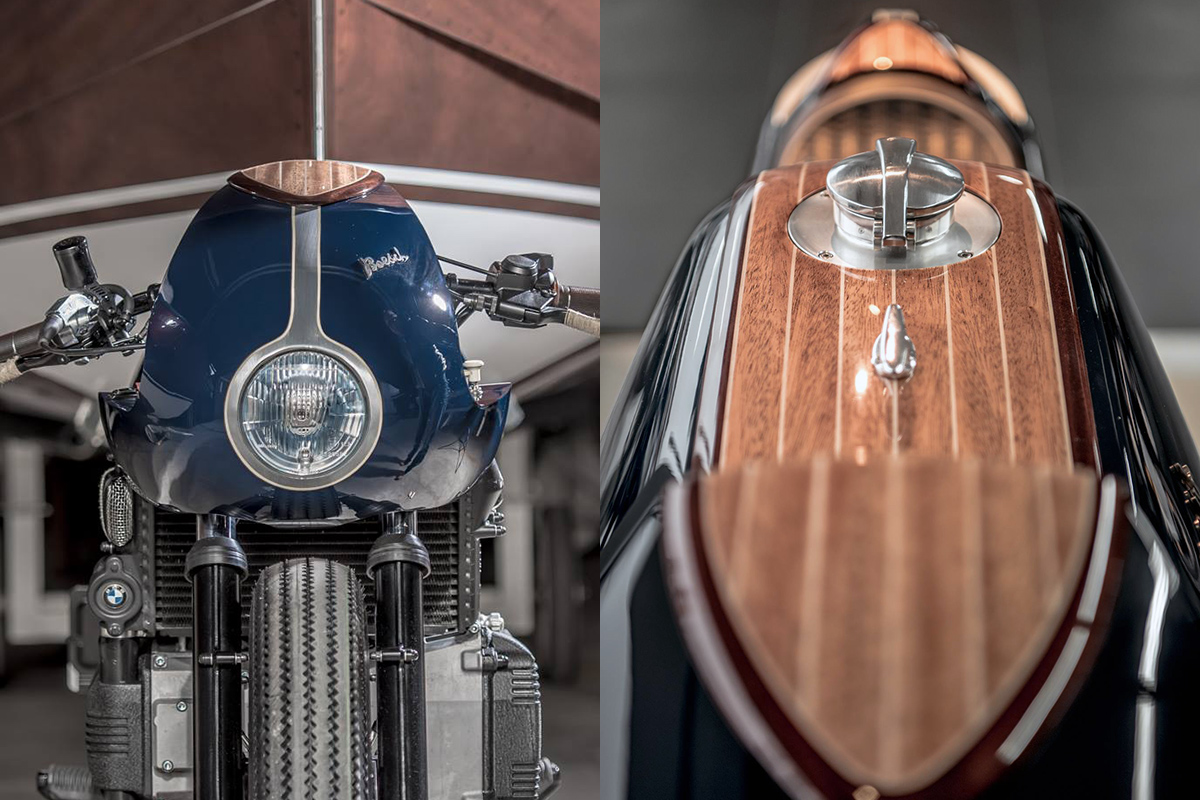 A deep ocean blue paint scheme covers the bodywork of the Boes.ch 100 and a handful of brushed aluminium details have been left exposed to showcase the work that went into them. The wooden panels have been lacquered using deep coats of clear and finishing touches to the bike come straight from the Boesch parts shelf, such as the alloy filler cap and the rope wrapped levers. Odd pairings can often go wrong, but in this case, it certainly seems to have paid off.
At the risk of sounding like my Dad, does this bike bring a whole new meaning to cruising the streets?
We've seen many collaborations between custom motorcycle workshops and commercial brands. Watchmakers, clothing labels and even car manufacturers have enlisted the help of bike builders to promote their wares, but this is the first time we've seen a custom build collab with a company who specialises in sea-going vessels. This is the 'Boes.ch 100'. A collaborative build between Swiss luxury powerboat specialists Boesch and BMW experts VTR Customs.