The Digimoto project was a collaboration between industrial designer Christian Zanzotti, product development agency Greydev and BMW aftermarket experts Wunderlich. Together they realised Zanzotti's vision of a truly minimalistic motorcycle that doesn't compromise on its riders needs. The result is a unique bike developed using design techniques that leverage virtual reality prototyping and state-of-the-art production methods.
Despite the bikes minimalistic design it still features highly advanced technology to deliver its rider all the essential information required to operate it. On Digimoto you won't find any of the typical dash mounted gauges found on modern motorcycles, instead, they have been replaced by a specially designed headlight. Inside the housing of the headlight is a sensor panel that records and instantly transmits information to the rider via a HUD in the visor of the helmet allowing for "drastic streamlining" of the bike's design. For the creation of the rest of the bike, Zanzotti adopted an approach he refers to as "futurism x tradition".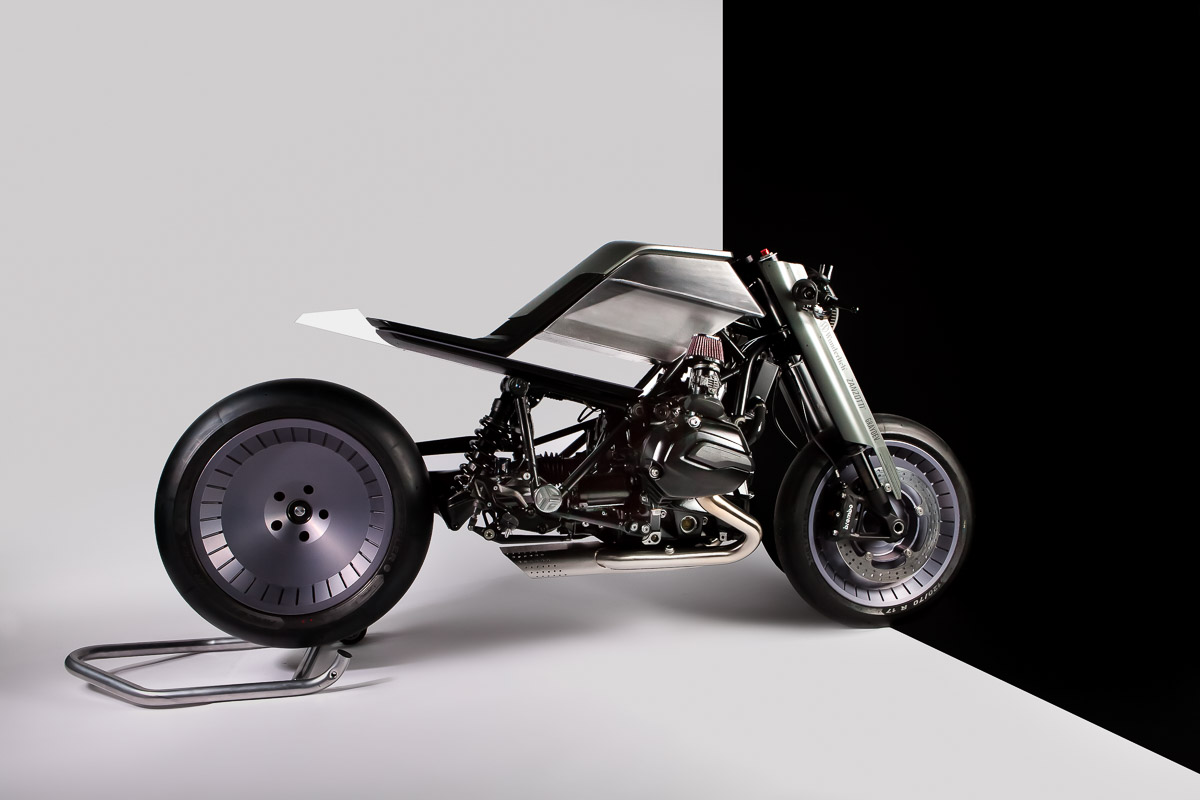 The basis for the build was a modern BMW R1200R which was stripped down to barely more than an engine. The remaining parts were 3D scanned and input into a virtual environment allowing the designer to test out his designs using VR goggles. Once the layout of the bike had been created in the virtual environment its physical creation began. For the creation of Digimoto's fuel tank, traditional fabrication techniques were used to shape and weld together sheets of aluminium. A revised trellis frame and subframe were also hand fabricated and a pair of shrouds rolled to simplify the look of the bikes front end. As for the futurism part of the build, Zanzotti and Greydev used modern manufacturing technology to rapid prototype the headlights cooling fins, tail end and seat.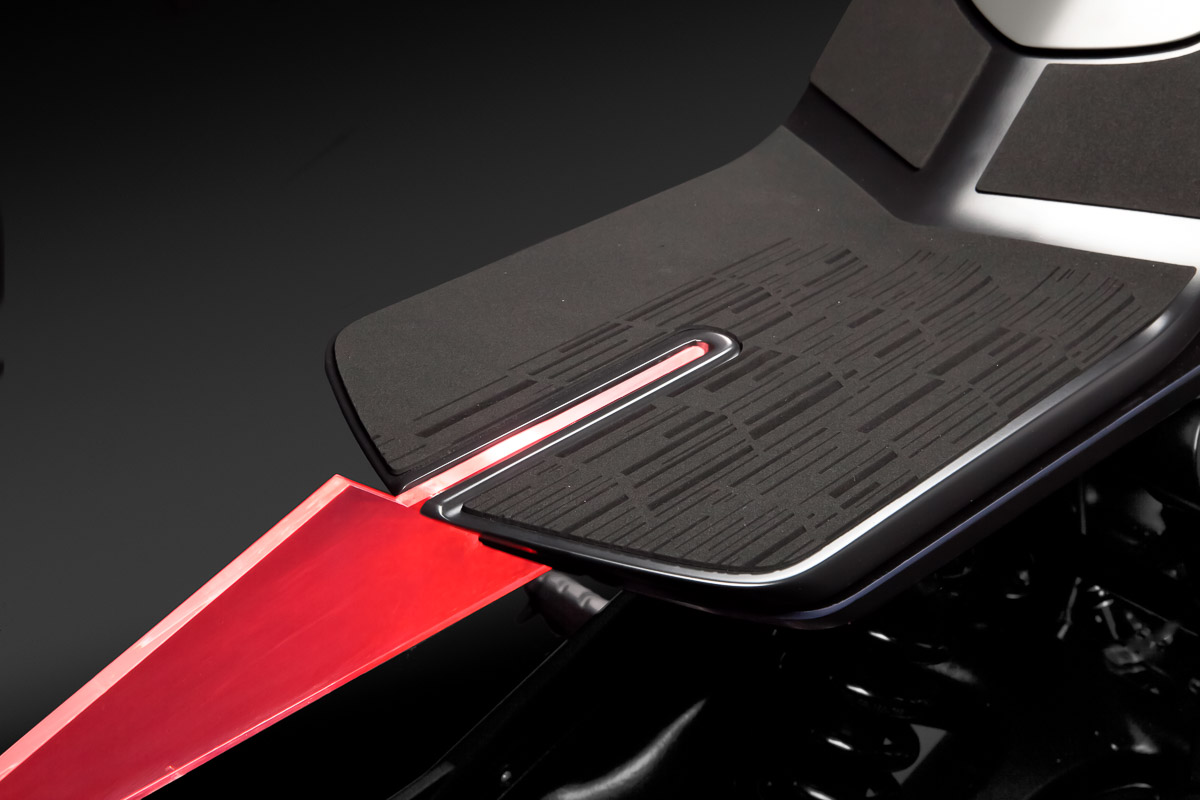 The result is a modern-looking machine with a retro twist that's devoid of clutter and excess. So, while the Digimoto BMW R1200R may not be the most practical motorcycle we've ever seen, it certainly challenges current design trends and that's something we'll always applaud.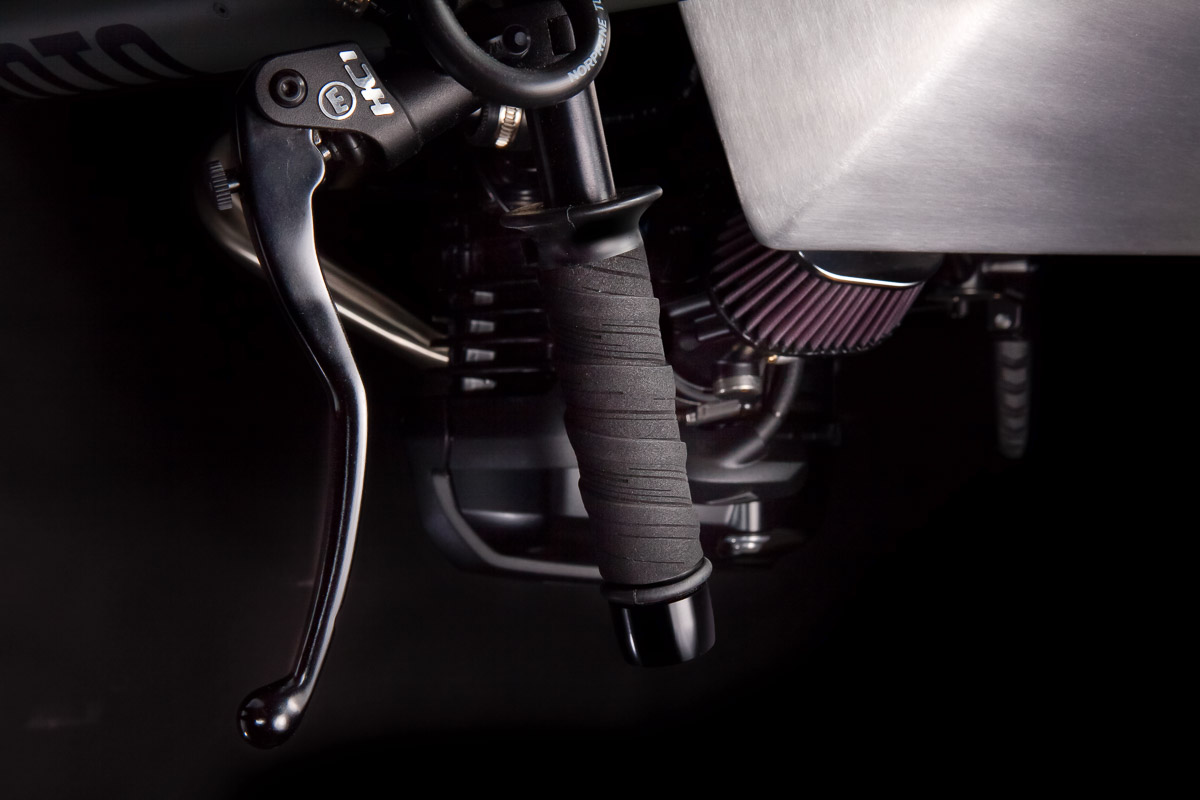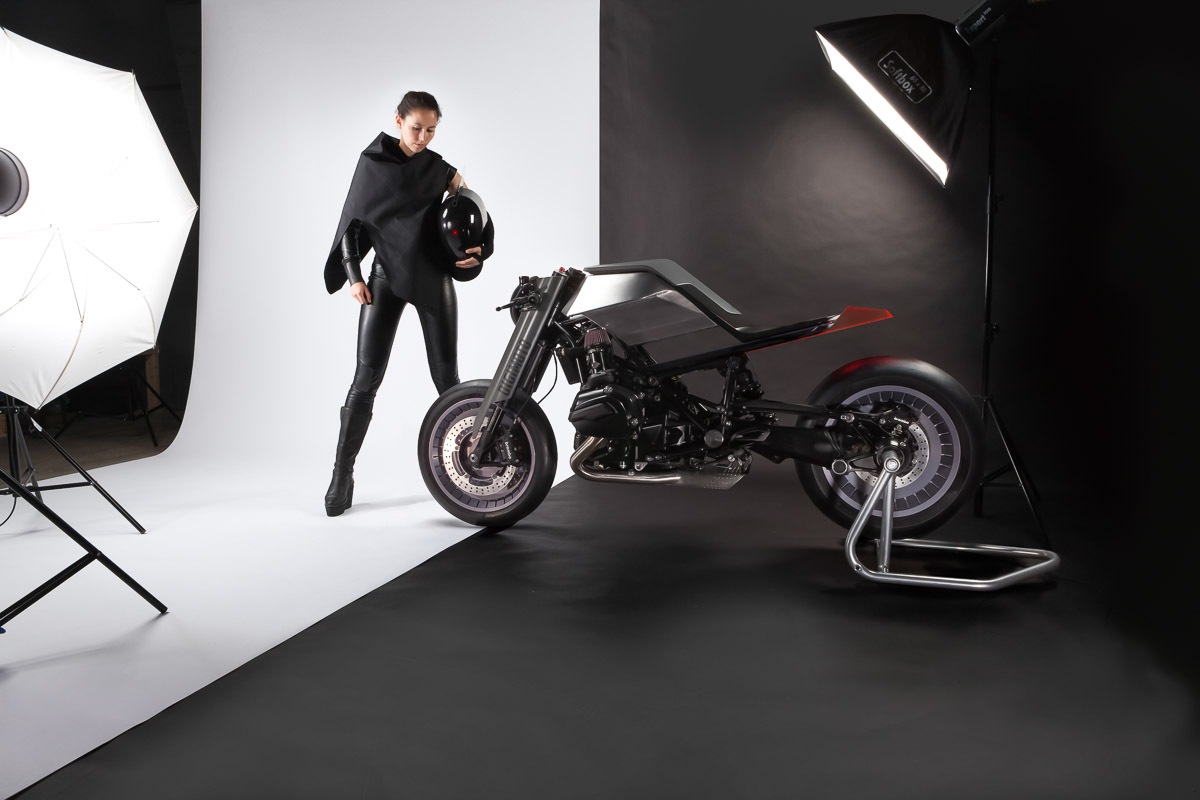 As technology advances motorcycle design is suffering. The challenges of working with limited space creates unique problems that seem to result in bulky or cluttered aesthetics. Occasionally innovation comes from individuals who aren't affected by the bureaucracy and red tape of global companies and today's featured build is the perfect example. This is the Digimoto BMW R1200R, a concept motorcycle created to show manufacturers that a different approach can return dramatic results.