One of the many amazing bikes on display at this year's Handbuilt show in Austin was Dustin Kott's BMW R80. As part of the show experience, Dustin and a few other builders were interviewed about their builds. These 'Chop Talk' interviews were available to listen to at the show and now thanks to Progressive motorcycle insurance we have them available here for you to enjoy.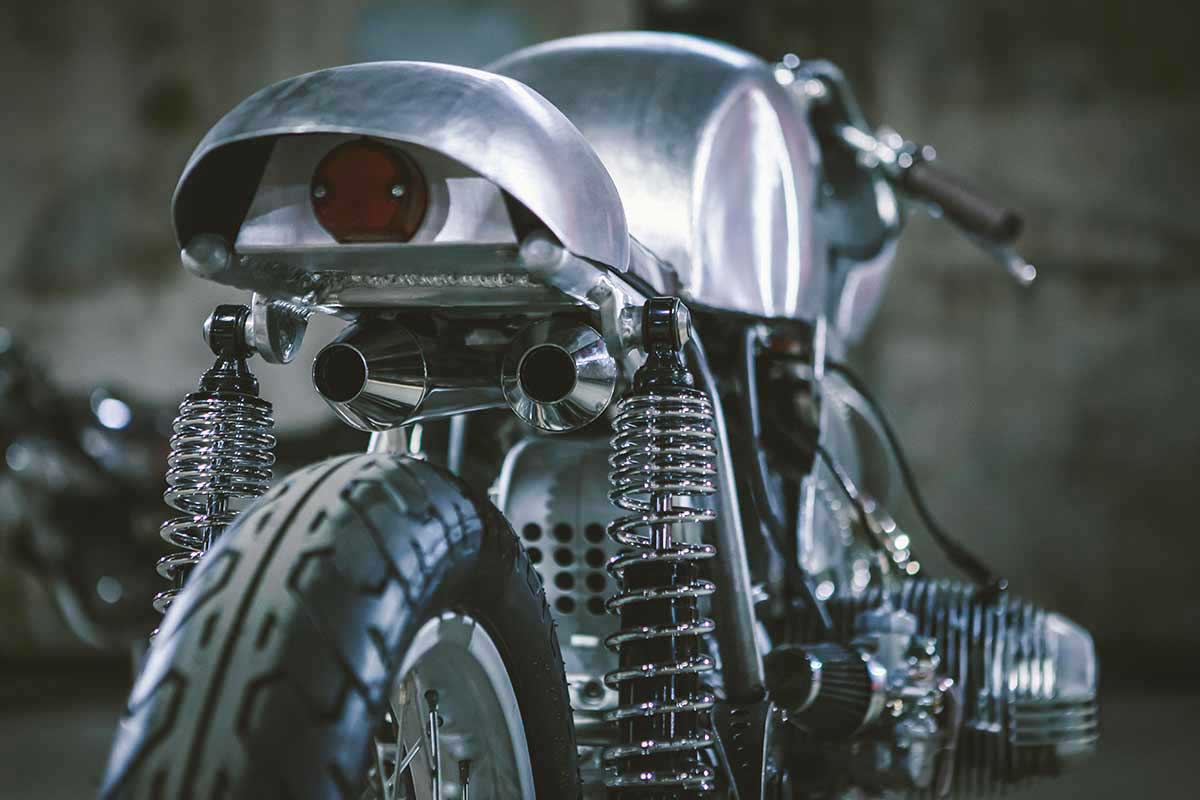 "I'm Dustin Kott from Kott Motorcycles. This is my 1978 BMW R80 Airhead. I was inspired to build this machine in order to improve and elaborate on my own skill set while maximizing creativity using this platform as an outlet.
I think what you'll notice most about the project is the rawness and the unrefined finishes I've showcased on the machine. I wanted to illustrate visually the process of the build without disguising any of the errors or shortcomings. I took this approach so that you, as an onlooker, can imagine it finished as if it were your very own motorcycle."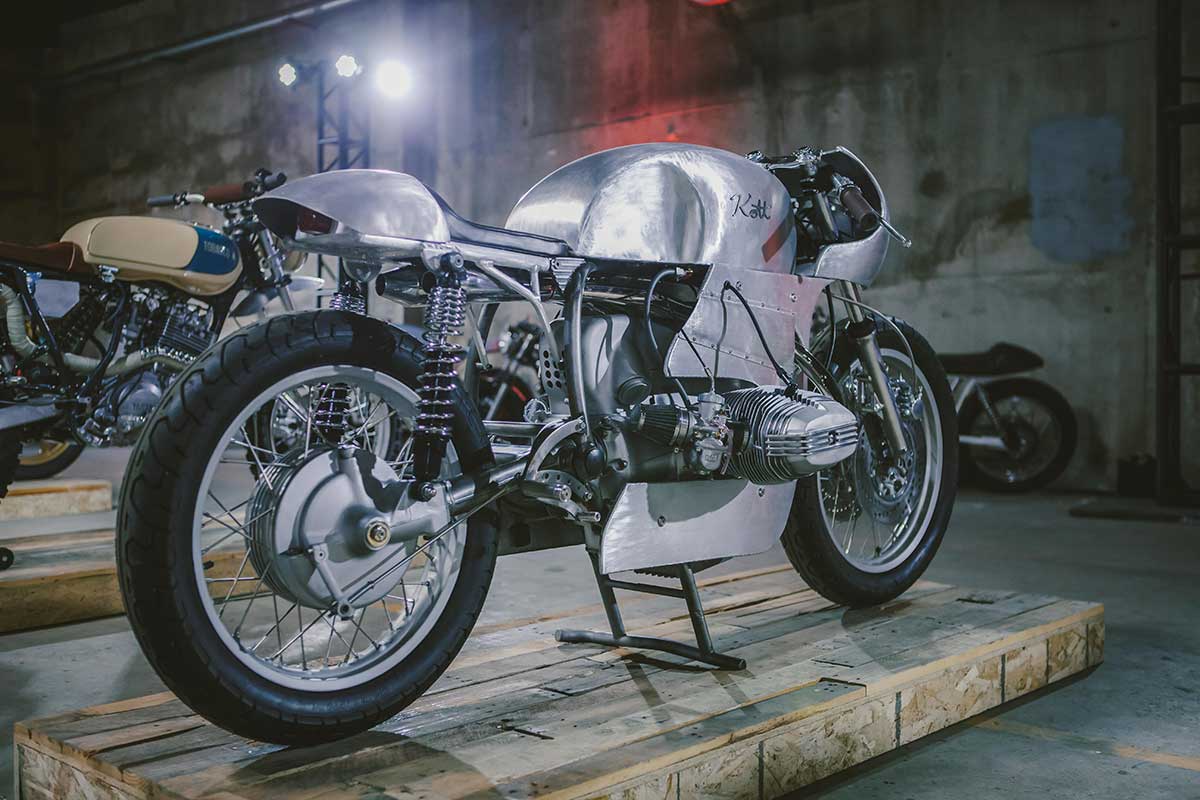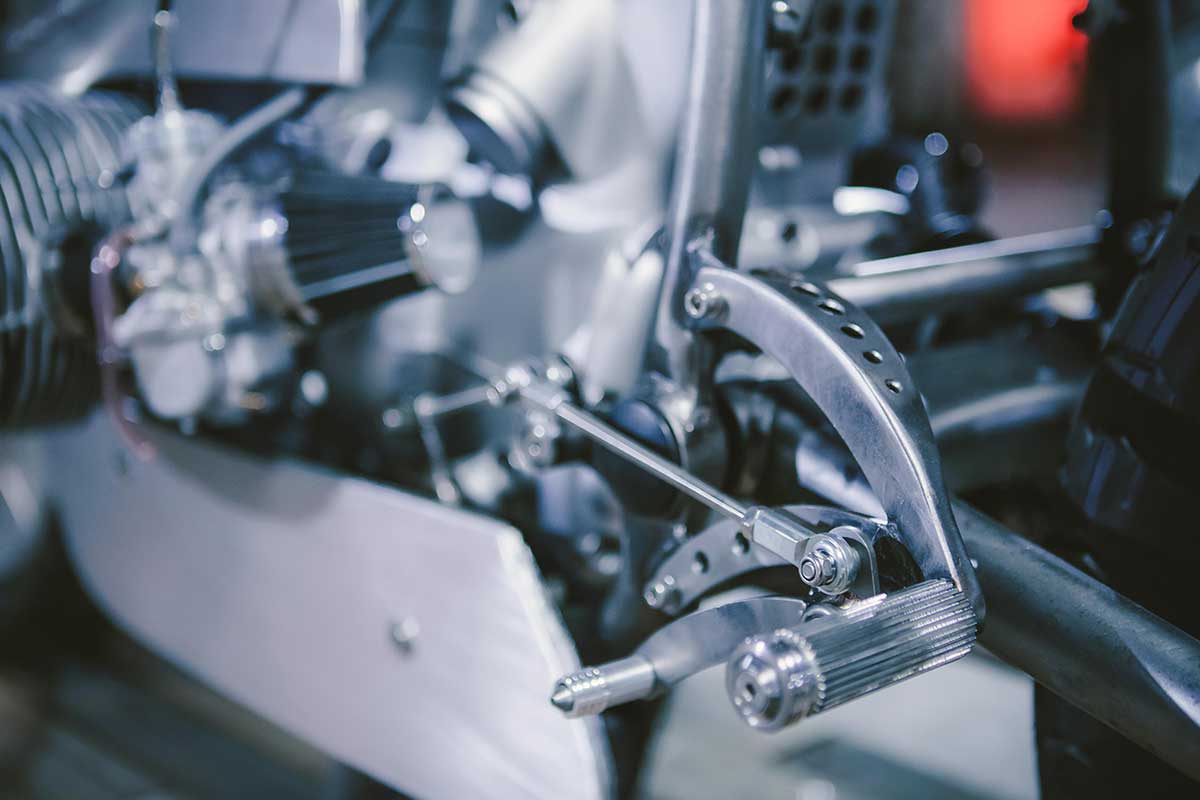 "There are truly thousands of details that go into building a custom machine, not the least of which is making sure that the bike runs and sounds great, which this one certainly does. I've worked steadily on this bike for about a year since its initial conception."
Dustin has nicknamed his BMW R80 'Exodus'. It's a play on his approach to this build. Anyone who knows his work will agree it's a drastic departure from his usual style. All of the bike's bodywork has been shaped by hand from aluminium sheet. This includes the scalloped fuel tank, tail and bikini style fairing. Dustin also shaped a one-off aluminium subframe for Exodus to create the quintessential cafe racer bone line.
Another of the BMW's most striking features is the way Dustin has treated the exhaust. Each of the headers curl up into the fairing before venting via a pair of stubby megaphone mufflers tucked under the seat. These are accompanied by a long list of other one-off parts like the one-off rear-set footpegs and ribbed leather saddle.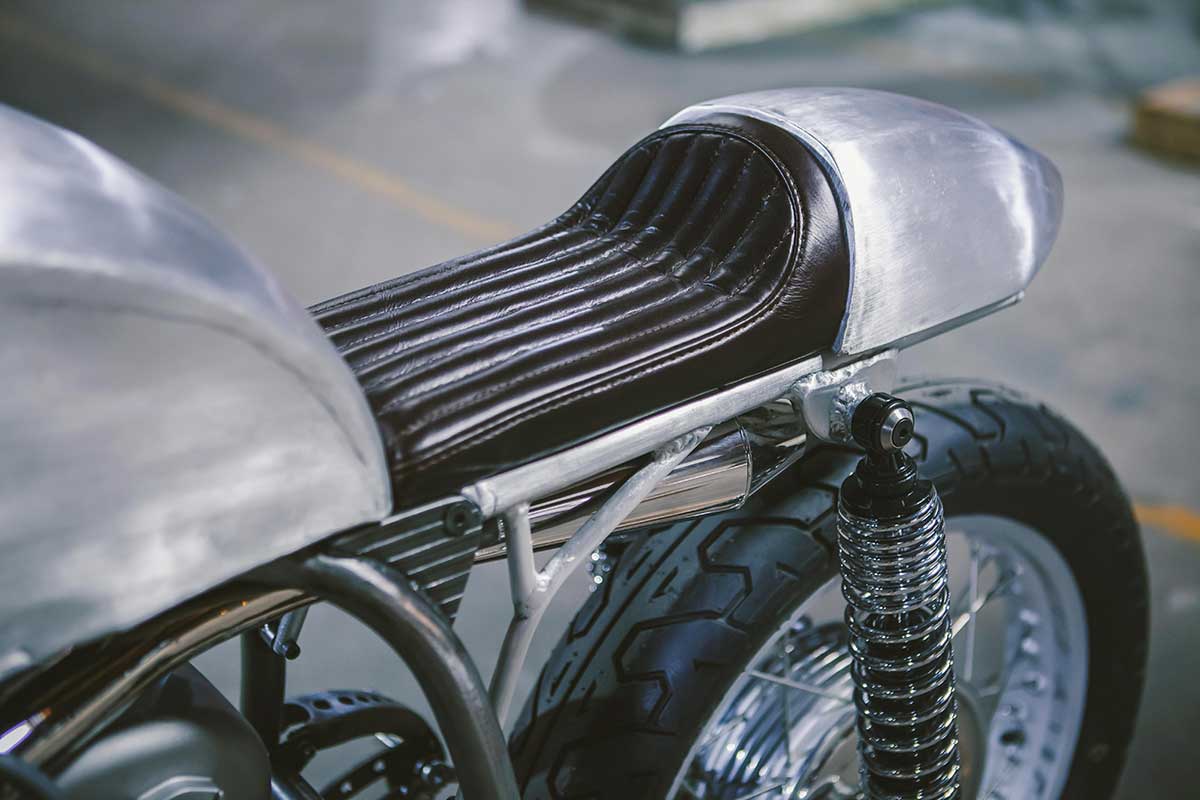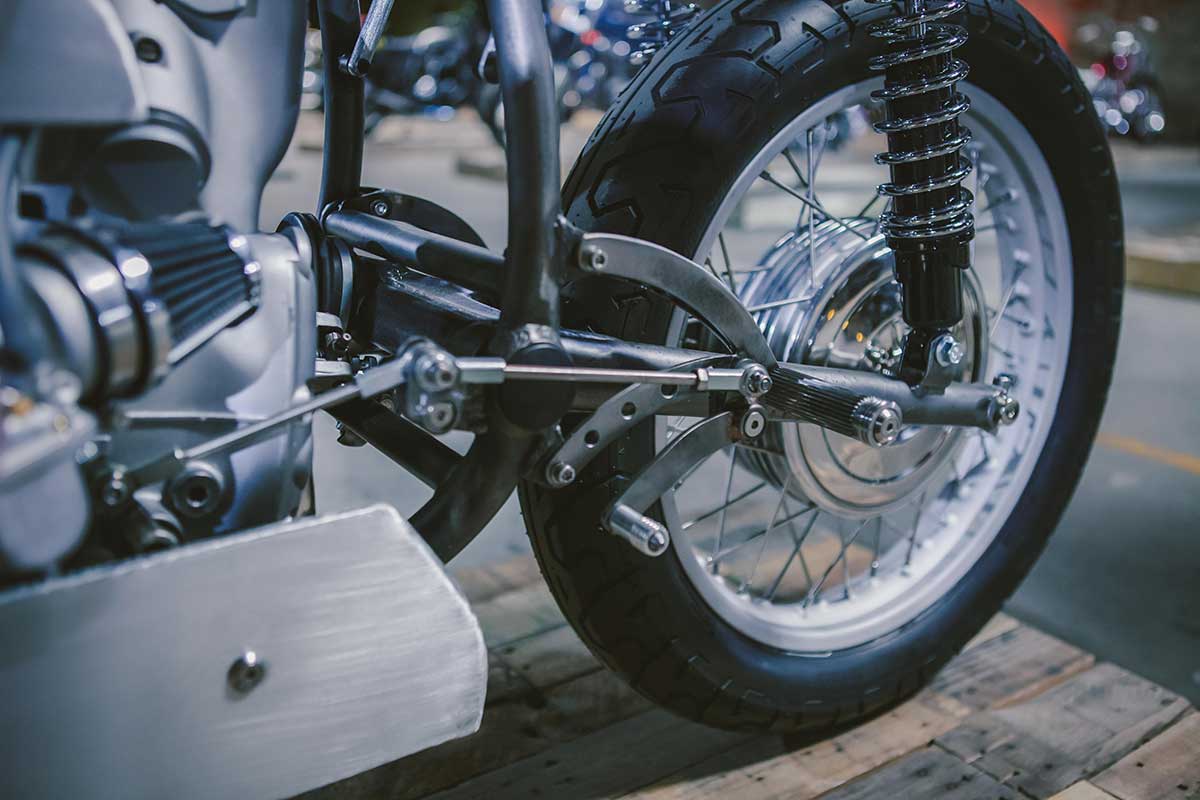 Despite being an anomaly in the Kott Motorcycles portfolio the BMW R80 Exodus is a welcome addition. If this is a new direction for Dustin's work he's certainly got our approval.
Special thanks to Progressive Insurance