Customer requests and customer needs are two very different things. UK's Sinroja Motorcycles are always happy to oblige with customer requests. However, they're also very familiar with the challenges of bike building. Many jobs that start out as a single task on a customers personal project end up becoming a complete in-house build. That certainly isn't a bad thing for Sinroja or their customers for that matter. Take for example Sinroja 'R19'. The BMW R80/7 rolled into their workshop seeking a basic engine overhaul, but in the end, underwent the full Sinroja treatment.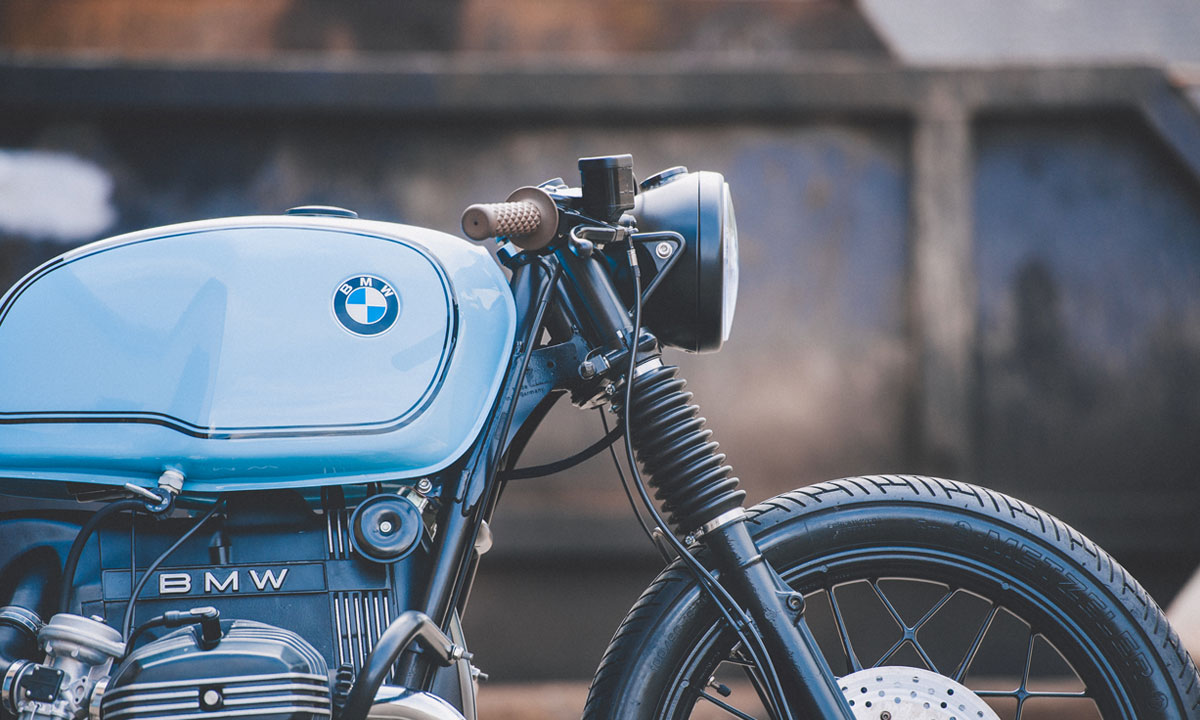 "Antonis came to us for some help and in return, he helped around the workshop day and night during some challenging builds," recalls Rahul Sinroja. "Once he realised he couldn't finish the bike on his own to high standards he requested for us to build the bike."
The bike's owner, Antonis, had already amassed a collection of parts for his BMW R80/7 project. Happy with the quality and direction of everything he'd chosen Sinroja kicked things off with a complete teardown. They refurbished all of the bikes painted surfaces and replaced serviceable parts with fresh ones. The rebuilt wheels and forks were finished in frame matching satin black and the bike's new subframe is a bolt-on item from Vonzetti.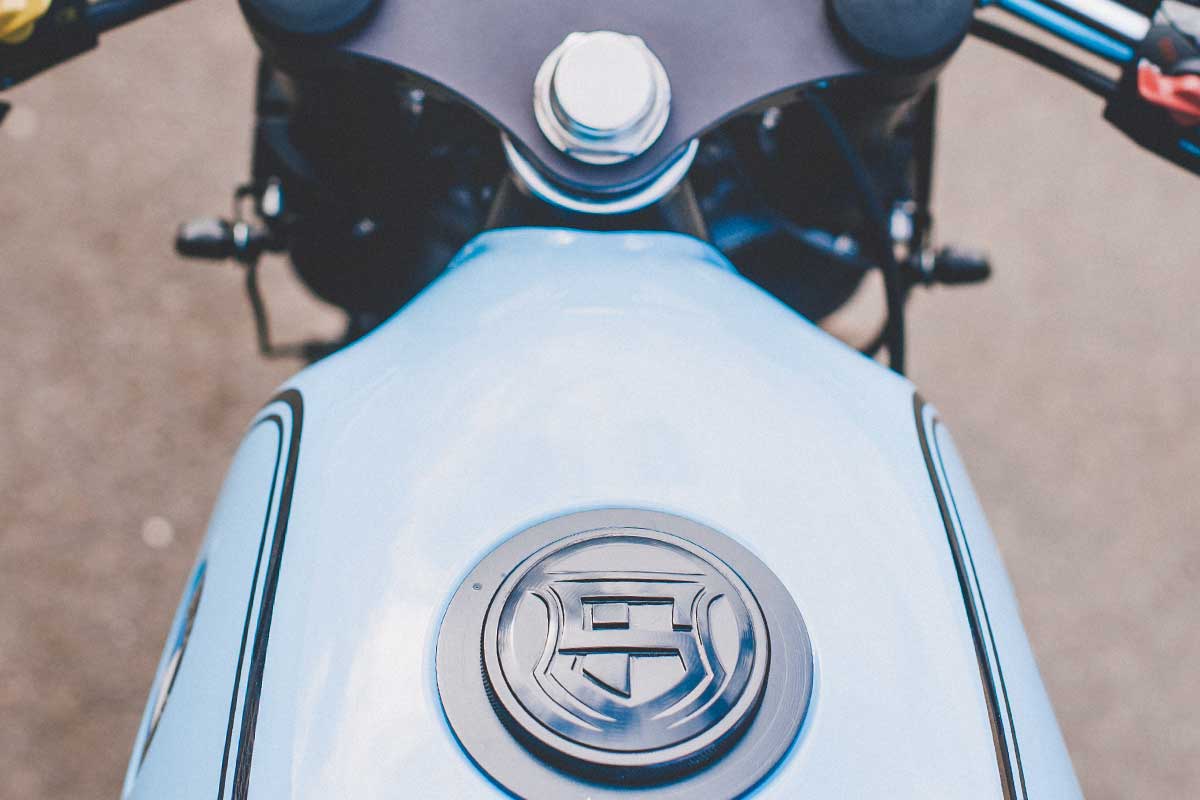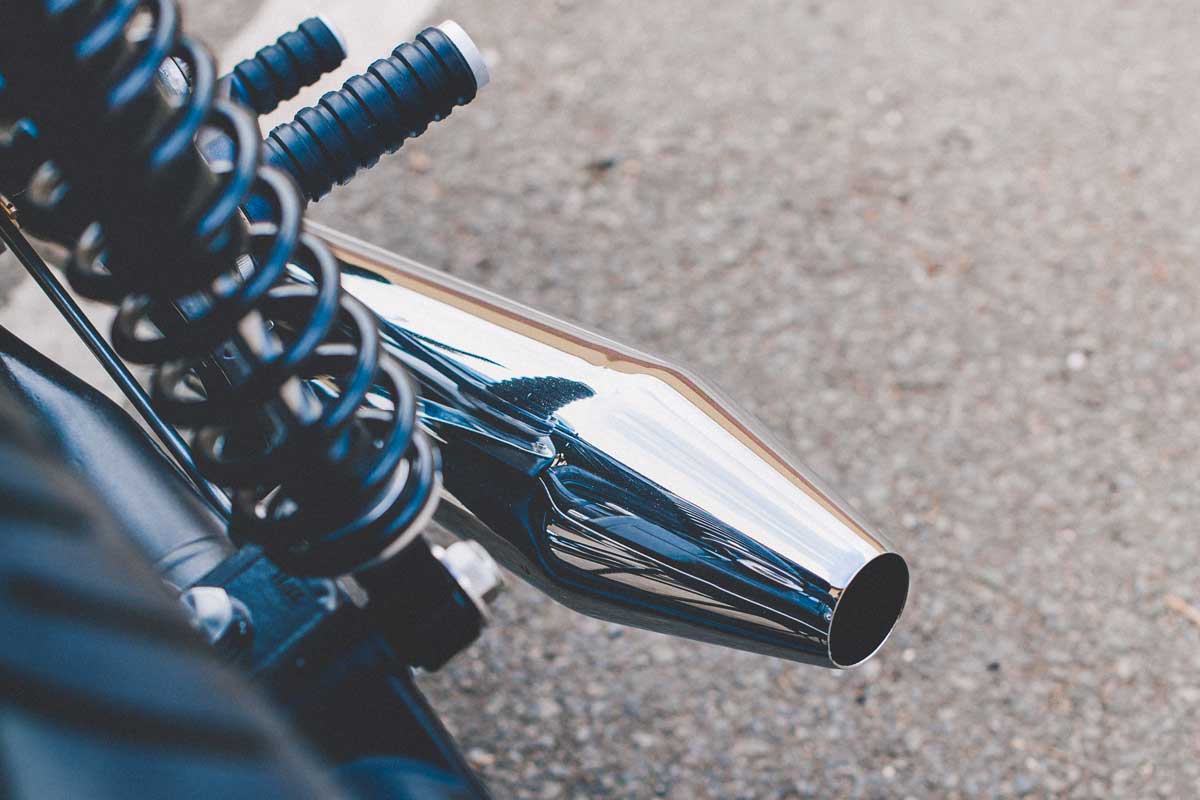 "We had already been working on the engine and we decided to go with our signature black finish," says Rahul. "Whilst at it we also converted it to 1000cc with high compression pistons, machined the heads and used Pulse Jets to make it run superbly." To really make the engine sing the engine work was finished with a complete stainless exhaust system wearing classic megaphone mufflers.
Balancing out this BMW cafe racers silhouette required some special suspension work. Upfront the rebuilt forks sit lower than stock and are held in place by an aftermarket yoke. In the rear, you'll find brand new Hagon shocks. Establishing a suitable riding position are clip-on handlebars wearing aftermarket switchgear and the rear-set footpegs are Tarozzi items. The seat was upholstered to a custom pan that houses the electrics and an LED taillight strip. Sinroja's go-to electrical experts Towzatronics put together a completely new loom and wired in a 7 inch Reno headlight and Motogadget speedo to wrap things up.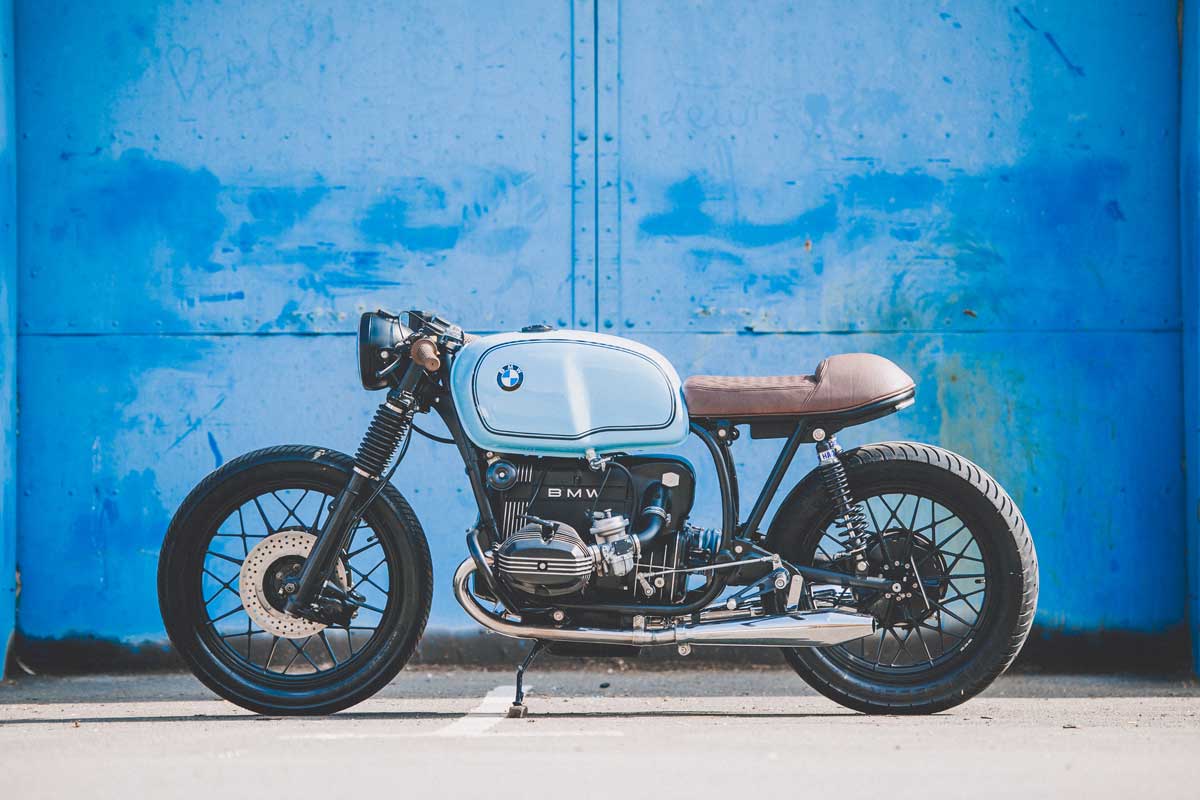 The icing on this BMW Kuchen is its striking baby blue paintwork. Antonis picked it out after seeing the Sinroja R3 BMW R110 R but he opted for a gloss finish over satin. Sinroja topped it off with one of their signature fuel caps and classic twin line BMW pinstripes. We're sure Antonis would have liked to wrap up this build himself, but there's no denying it was a wise decision handing everything over to these experts.
Photography by Wil Collins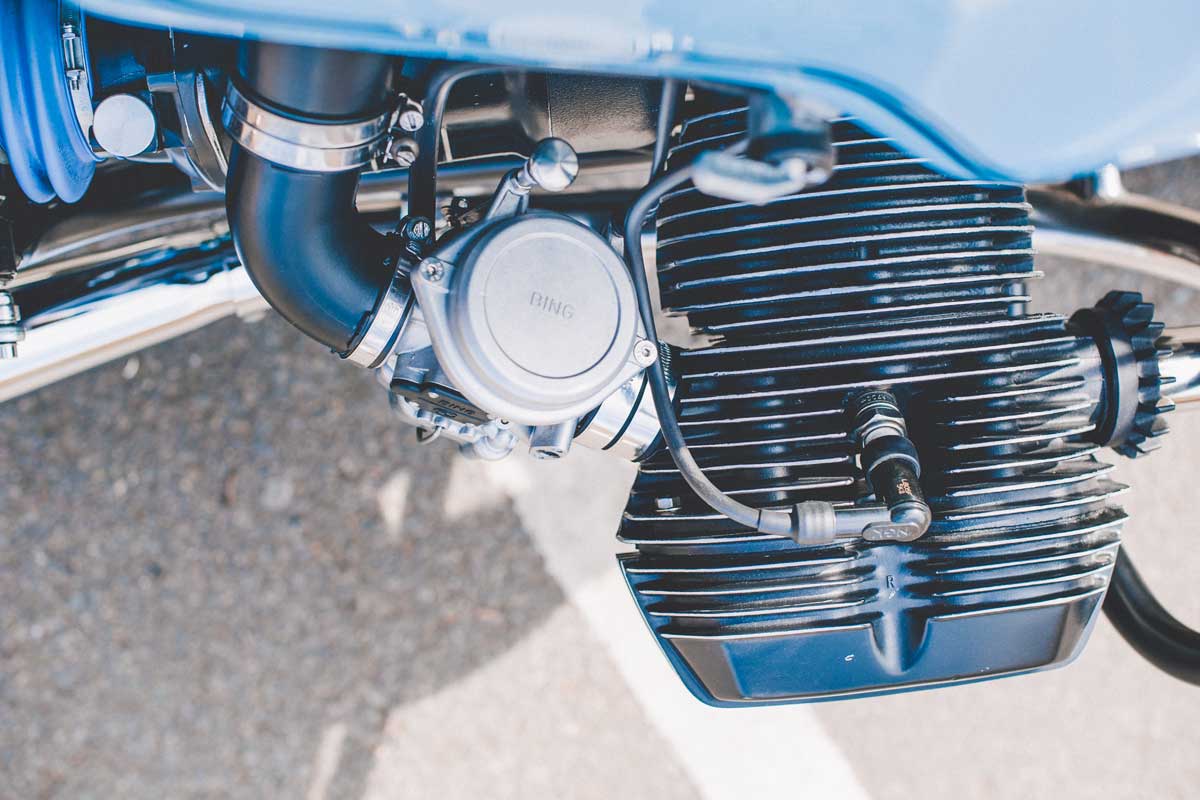 What lies ahead for Sinroja?
"We have some amazing projects including a special BMW R9T which will be a first limited edition series bike from Sinroja Motorcycles.' says Rahul." People have been asking us if they can buy our customs without waiting so a limited series is the answer. Customers will be able to modify many aspects of the bike to personalise it, but the baseline stays the same in order to produce them quickly whilst still making sure it's the top-quality product Sinroja Motorcycles is known for."