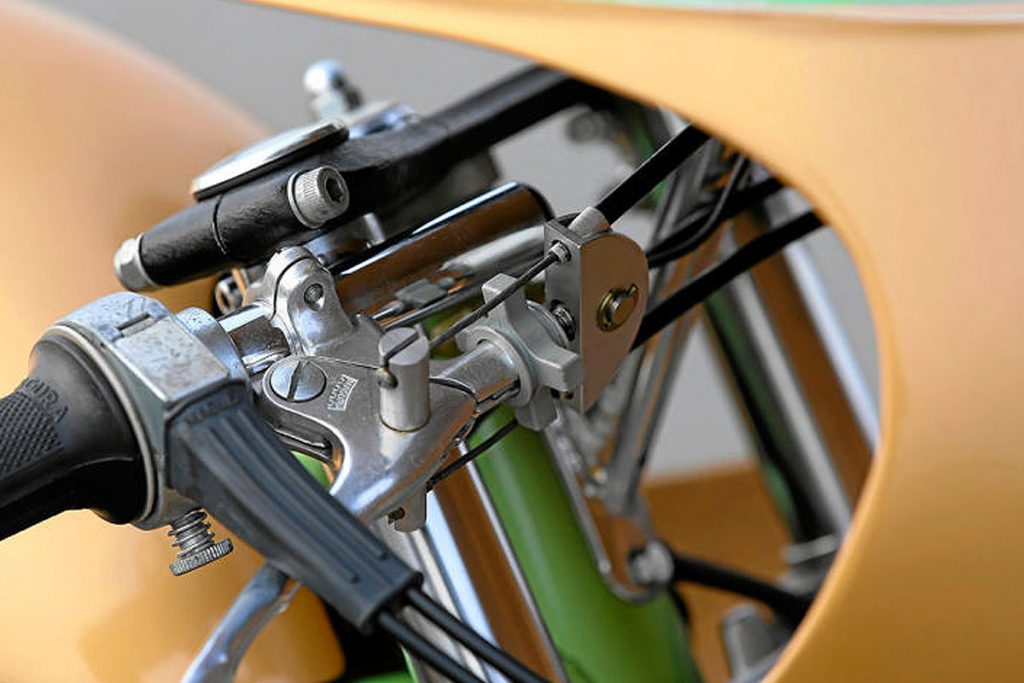 40 years later the bike is still running (see video below) and still features the original racing seal of the Italian Federation FMI from it's 1972 Imola appearance…and what an appearance it would have made in it's striking green and gold paint scheme.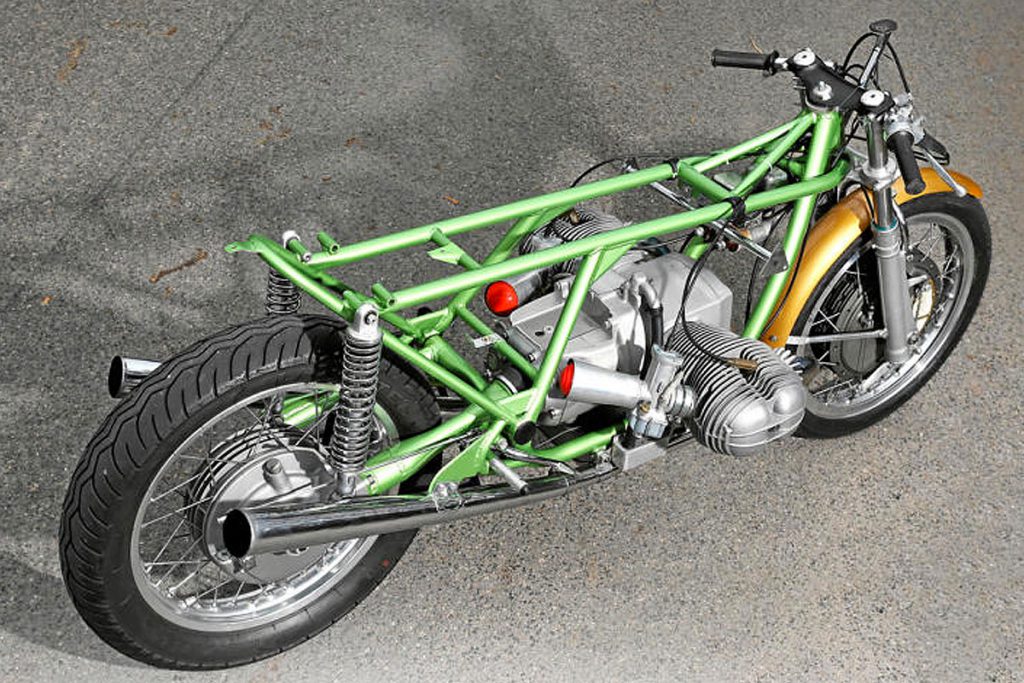 The photo above show just how stripped back the bike was, at under 150kg it weighs around the same as many of todays 250cc road bikes. The reworked R 75/5 boxer engine produced a massive 75bhp which is a few more horses than Honda's CB750K. Combine that figure with a weight advantage over the CB750 of over 70kg and you can imagine how much of a beast this bike actually is.
Dellorto carbs delivered fuel to each cylinder and an unbaffled pair of exhausts bark violently with each twist of the throttle.
When your pushing a machine as fast as you can there's no need for a speedo so the BMW instrument cluster was nothing more than Kröber tachometer. The Tarozzi controls were fully adjustable, on the fly!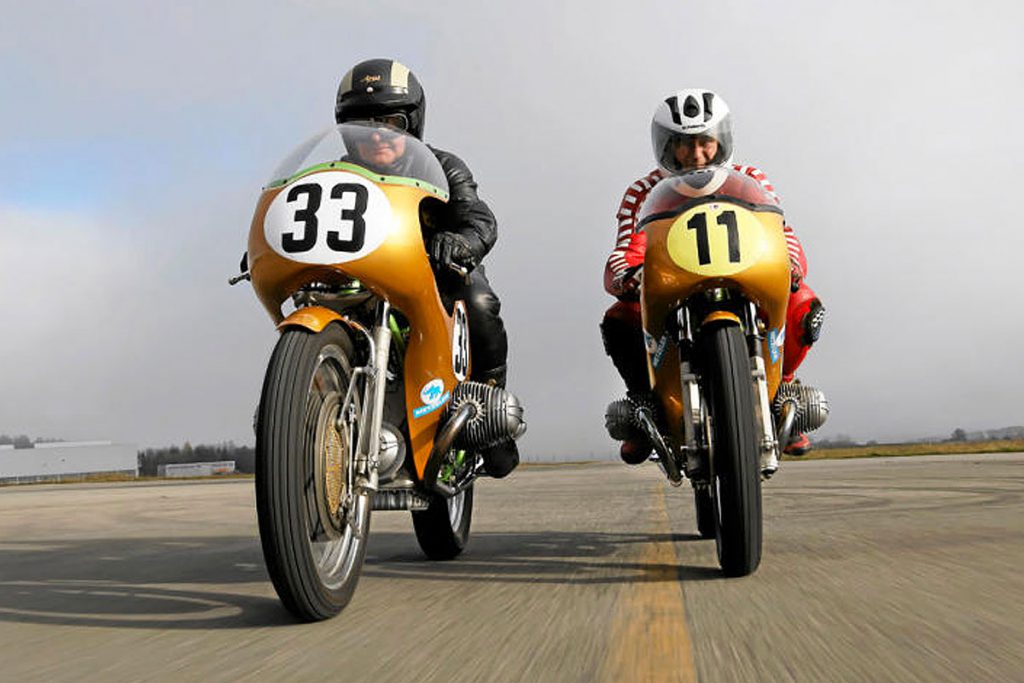 "All accessories of the Imola BMW, from the tank to the fenders, were designed and made by Helmut Dähne"
Via Motorrad Online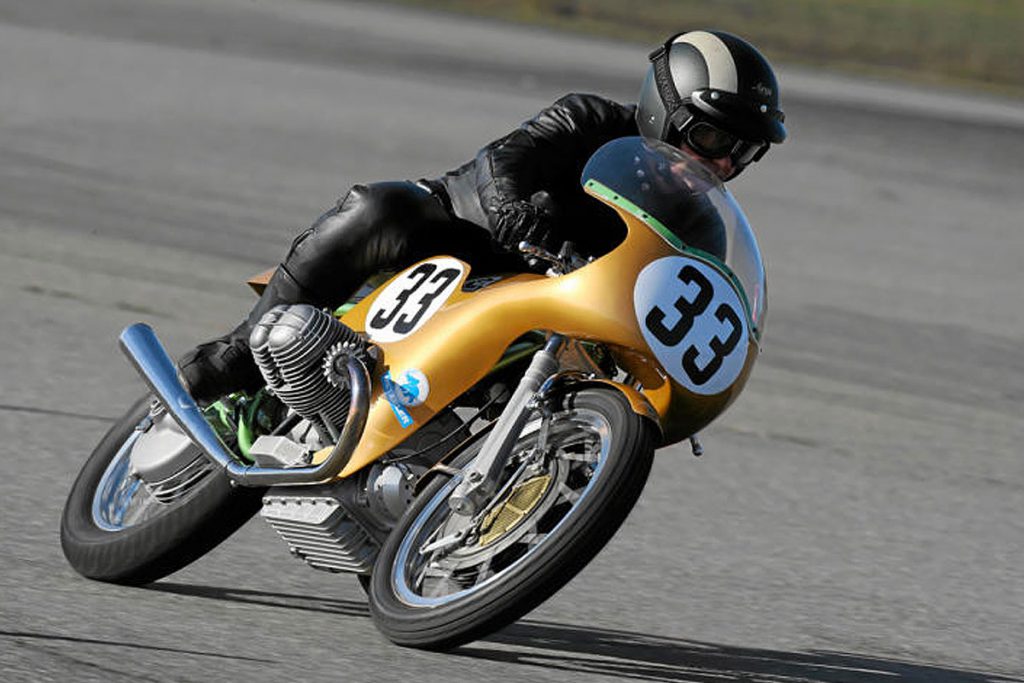 Helmut Dähne's TT winning (factory class) BMW 750cc Imola racer. In 1972 the German mechanic turned racer rode this BMW R 75/5 based TT racer to victory in the legendary 200 mile Imola. The engine was stripped back and lightened, the bodywork all handmade and the frame specially designed. The set up of this bike was what many BMW fans were hoping the German manufacturer would use as a basis for their street models, sadly this would never happened.